Bank of Melbourne Unsecured Variable Rate Personal Loan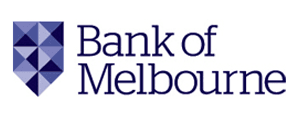 Interest Rate (p.a.)

6.89%

to 19.99%

Comp. Rate (p.a.)

7.59%

to 20.59%

Min Loan Amount

$2,000
Summary
Borrow from $2,000 up to $50,000. This loan is unsecured and interest rates are variable and personalised.
Special Offer:
Apply for a variable rate unsecured loan by 18 December 2023 and have your establishment fee of $195 waived.
This unsecured personal loan from Bank of Melbourne lets you borrow from $2,000 up to $50,000. As this is an unsecured loan, you won't need to offer an asset as security. Interest rates are variable, which means that they will fluctuate on a monthly basis depending on the market rate. Interest rates are also personalised based on your credit history and information provided. If your credit history is good, you'll receive a lower rate, while less than perfect credit will result in higher rates. Loan terms range from 1 to 7 years. Rates range from 6.89% p.a. to 19.99% p.a. Fees include a monthly administration fee of $10 and an establishment fee of $150.
Pros
Access additional repayments with a redraw (variable only)

Terms available up to 7 years

Choose weekly, fortnightly or monthly repayments
Cons
Monthly fee of $10

Early exit fees apply
Product Name
Bank of Melbourne Unsecured Variable Rate Personal Loan
Interest Rate (p.a.)

6.89%

to 19.99%

Comp. Rate (p.a.)

7.59%

to 20.59%

Interest Rate Type
Variable
Min Loan Amount
$2,000
Max. Loan Amount
$50,000
Loan Security
Unsecured
How does the Melbourne Unsecured Variable Rate Personal Loan work?
As this is an Unsecured Personal Loan there is no need for you to use any of your assets as a guarantee. You can choose between a fixed or variable interest rate; if you opt for the variable interest option you can make extra repayments each month to pay off your loan faster.
Rates start from 6.89% p.a. for both fixed and variable loans, with a comparison rate of 7.59% p.a. Your individual rate will vary based on your credit history and application.
How to apply
If you're ready to apply for this loan, you can click "Go to Site" to submit your application. Remember to check the eligibility criteria before you apply:
To be eligible for the Bank of Melbourne Unsecured Personal Loan, you must:
Be at least 18 years old
Are an Australian citizen or Australian permanent resident
In addition to the basic requirements, you need to provide the following details when you apply:
Your employer's name, address and phone number are required
Weekly after-tax income for each applicant
Assets, savings and investment details
Information regarding your current credit account
Information about your spending and other expenses
One personal reference that includes their name, address and contact number
Recent tax information if you are self-employed
Bank of Melbourne's Unsecured Personal Loan is a viable option for prospective borrowers. However, make sure to compare your personal loan options and consider which can offer you the best benefits and features.
Features of this Loan
Convenient redraw facility. Gain access to extra payments you have made with Melbourne Bank's redraw facility. This feature is only available on variable interest rate loans, with a minimum redraw amount of $500 with $0 in fees.
Flexible personal loan repayment options. You can choose the repayment option that suits your financial needs. You can opt for a variable interest rate that allows you to make extra repayments each month, or a fixed interest rate to give you the peace of mind that comes with locked-in repayments.
Loan term options. Depending on your financial situation, you can choose a term to suit your need. Terms are available from 1 to 7 years for fixed interest rate loans, or up to 7 years for variable loans.
Loan amount. Borrow between $2,000 up to $50,000.
Fast and simple application process. The online application takes about 15 minutes and you'll then receive a response within 60 minutes.
Internet banking. Check your e-statements and keep track of your repayments online.
Loan protection Feel secure with personal credit insurance from Bank of Melbourne.
How much does the Bank of Melbourne Unsecured Variable Rate Personal Loan cost?
$150 establishment fee.
Monthly fee. You will pay a $10 administration fee each month.
Early repayment fee. You will pay $150 if you fully repay the loan within the first 12 months, or $100 if you repay the loan after the first 12 months but before the end of the loan term.
Direct debit failure fee. You will be charged $9 every time a repayment made via direct debit fails.
You may also have to pay break costs if you repay your fixed rate loan early.
Compare other personal loans