Bank of Melbourne Fixed Secured Personal Loan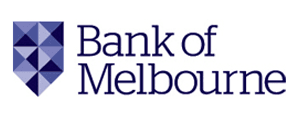 Interest Rate (p.a.)

6.49%

to 12.99%

Comp. Rate (p.a.)

7.61%

to 14.06%

Min Loan Amount

$3,000
Summary
Borrow from $3,000 up to $100,000. This loan is secured and interest rates are personalised.
This Secured Personal Loan from Bank of Melbourne lets you borrow from $3,000 up to $100,000. As this is a secured personal loan, you'll be required to attach an eligible vehicle as security in exchange for lower rates. Interest rates are fixed, meaning that your repayments will not fluctuate from month to month, making repayments predictable. Interest rates are also personalised based on your credit history and information provided. If your credit history is good, you'll receive a lower rate, while less than perfect credit will result in higher rates.
Pros
Flexible loan repayment options

Internet banking is available

Weekly, fortnightly or monthly repayments option
Cons
$195 application fee applies

There is a monthly fee of $12

There are withdrawal fees
Product Name
Bank of Melbourne Fixed Secured Personal Loan
Interest Rate (p.a.)

6.49%

to 12.99%

Comp. Rate (p.a.)

7.61%

to 14.06%

Interest Rate Type
Fixed
Min Loan Amount
$3,000
Max. Loan Amount
$100,000
Loan Security
Secured
How does Bank of Melbourne
Secured Personal Loan work?
This personal loan from Bank of Melbourne allows you to access a competitive rate when you attach your car to the loan as security. You can apply for between $3,000 and $100,000.
Fixed rates start from 6.49% p.a., with a comparison rate of 7.61% p.a. The rate you receive will depend on the value of the car you use as security.
How to apply
Applying for this loan is simple – just click "Go to Site" if you would like to begin the application process. You need to meet the following eligibility criteria to apply:
You are over the age of 18
You are a permanent Australian resident or Australian citizen
The vehicle you are attaching to the loan as security meets the following requirements:
It is registered in your name when purchased. If it is registered in two names you'll need to submit a joint application
It is a four-wheel vehicle that has never been extensively damaged or written off
It will be 12 years old or less at the end of the loan term
It's covered for one year's full comprehensive car insurance
To submit your application, have the following information on hand:
Identification: Australian driver's licence, Medicare card, passport, Australian birth certificate or NSW photo card. If applicable, your foreign tax details.
Details of your income and employment
Information regarding your assets and liabilities
Features of this loan
Fixed rate. Opt for a competitive fixed rate from 6.49% p.a. Keep in mind these rates may change once Bank of Melbourne has determined the value of the car.
Flexible repayment options. Make repayments when they suit your budget, either weekly, fortnightly or monthly.
Loan terms. Terms are between 1 to 7 years.
Loan amounts. You can apply for between $3,000 and $100,000 with this loan.
Fees. An establishment fee of $195 and a monthly fee of $12 applies.
How much does the Bank of Melbourne Secured Personal Loan cost?
Administration fee. You will pay a monthly fee of $12.
Early repayment fee. You will be charged $150 if you repay your loan within the first 12 months. You will also pay $100 if you repay the loan after the first 12 months, but before the end of the loan term.
Direct debit failure fee. You will pay a $15 each time your direct debit payment fails.
PPSR Fee. $6 PPSR fee (applies only if purchasing and securing against a vehicle).
You may also have to pay break costs if you repay your fixed rate loan early.
Remember that while Bank of Melbourne's Secured Personal Loan is a viable option to consider, make sure to compare personal loans before you apply to find the best loan for your needs.
Compare other personal loans