Unsecured cash flow business loans
Use an unsecured business loan to help the cash flow of your business.
We're reader-supported and may be paid when you visit links to partner sites. We don't compare all products in the market, but we're working on it!
Cash flow is one of the biggest issues facing businesses today and can have a huge impact on the success of your business going forward. With an unsecured business loan, you can borrow $5,000 or more to help cover any business expenses and avoid any cash flow problems.
Find out what cash flow lending options are available below.
Moula Business Loan
Borrow up to $250,000
Flexible lending criteria
No hidden fees
100% confidential application
Moula Business Loan
An unsecured business loan with online application and no upfront or early repayment fees.
Interest rate type: Fixed
Loan security: Unsecured
Upfront fee: 2% Establishment fee
Minimum loan amount: $5,000
Maximum loan amount: $250,000
Maximum loan term: 2 years
Compare unsecured business loans now
Valiant Finance works with a large panel of lenders that can help you find a loan for your business.
Access to 60+ lenders

Dedicated credit specialists

Various loan options available
---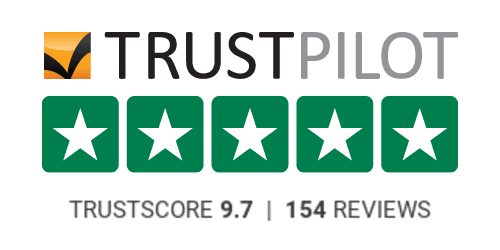 What are unsecured business loans?
This is a type of finance that does not require you to use a personal or business asset as security in order to take out the loan. You can generally borrow between $5,000 and $1,000,000, depending on your business, and have the loan amount in your account in as little as 1 business day.
How do they work?
Businesses can use an unsecured business loan to access extra working capital or to ease cash flow issues. The loan can generally be approved and accessed quickly in order to help address these issues. You will then make regular repayments over a set term to cover the cost of the loan.
Am I eligible for an unsecured cash flow business loan?
Your business will generally need to meet specific criteria to be eligible for a business loan. These will vary between different lenders, so you should always confirm you meet the criteria before applying for a specific cash flow loan.
You will generally need to meet at least some of the following criteria:
You are over 18 years old.
Your business has been operating for a certain period of time, generally at least 6 to 18 months.
You meet the minimum average monthly sales, which could be $5,000 to $50,000.
You have been renting your current business premises for a minimum period of time and there is a minimum lease period remaining.
You have the ability to make repayments.
Business loans that are available to Centrelink recipients
What if I don't have equity?
You don't need to have equity to apply for a business loan. Many alternative business lenders will base their decisions on your company's cash flow, sales and revenue. The industry your business operates in may also affect the lender's decision.
How to compare unsecured cash flow business loans
You should consider the following when applying to help find the best cash flow business loan for your needs:
How much can I borrow? While lenders will offer a minimum and maximum loan amount, usually between $5,000 and $1,000,000, there are a number of factors that will determine how much you can borrow. Check to see what a lender bases their approved loan amount on and if you'll be offered the amount you need.
When will I receive the loan amount? You'll need to ensure that the lender you choose is able to transfer you the funds in the time you need them. Most lenders will be able to have the loan amount in your bank account within a few days and some can even transfer it within 24 hours.
What will my repayments be? Business loans tend to be more flexible than personal loans, with repayments able to respond to cash flow fluctuations. Lenders may structure repayments on a case-by-case basis depending on your business type, cash flow history and projections, as well as the amount you borrow. Loan terms differ between lenders but are usually between three months and five years.
What are the fees and charges? Are there upfront or ongoing fees you need to pay as part of the loan? Along with interest rates, fees and charges can have a huge impact on the cost and affordability of your loan, so make sure to compare and find the most competitive offering from lenders.
Who is the lender? The lender you borrow from should also form part of your decision. There are some unscrupulous lenders who operate in the online space, so remember to check their reputation, read third-party reviews or see how easy they are to contact before applying.
How much will an unsecured business cash flow loan cost?
You should consider the following factors when calculating the cost of a loan:
Interest rate. This will be a fixed or variable rate if it is a standard interest rate, or you may find a factor rate applies. This rate is charged as a decimal point figure instead of a percentage and calculated on the original loan amount rather than the principal amount remaining.
Fees and charges. These can include application and establishment fees, a loan documentation fee or a loan origination fee. Monthly or annual service fees may also apply along with charges for failing to make payments on time.
Mistakes to avoid
You should be wary of the following when applying for any type of cash flow lending:
Unnecessary risk. As this is a type of business finance, you need to keep in mind that you are not only putting yourself at risk, but also your business and any employees you may have. As these loans are unsecured, the lender is unable to repossess any personal or business asset, but they are still able to take you to court should you default on your loan.
Borrowing more than you can afford. Lenders often base the amount they are willing to let you borrow on your average monthly sales. If you have averaged $10,000 in monthly sales, you may be approved up to this amount by some lenders. However, you should only borrow as much as your business requires. If you experience a downturn or drop in revenue, you may be stuck paying off a loan you can't afford.
What are the tax implications of a business cash flow loan?
Taking out an unsecured business loan requires that you understand the tax implications involved. For example, you cannot claim deductions for most capital expenses that you bear when improving, expanding or replacing a business. This also includes a large portion of expenses you incur before the business gets going.
However, you can claim deductions on the interest that business loans and overdrafts attract. You can also claim deductions, directly or via depreciation, on expenses that are incurred as a part of generating business income. Examples of such expenses include rent, telephone and internet bills, insurance covers, wages, accounting fees and business-related subscription fees.
How to apply for an unsecured cash business loan
If you're interested in applying for an unsecured cash business loan, the first step is comparing your options. Once you've found the right loan you can start the application process by clicking "Go to Site".
After confirming your eligibility for a loan, you will also need to provide certain documents with your application. This usually includes:
Identification documents for business owners and any loan applicants
Bank statements and business financials
Rental forms for the business premises
Need to manage cash flow?
If your cash flow problems are due to outstanding invoices, then invoice financing could be an option. This type of business loan is secured by unpaid invoices and comes with reduced risk, no asset requirements or interest payments.
Compare invoice financing products below.
Picture: Shutterstock
---
More guides on Finder