Unsecured business loans
Find and compare unsecured business loan options available to Australian businesses
We're committed to our readers and editorial independence. We don't compare all products in the market and may receive compensation when we refer you to our partners, but this does not influence our opinions or reviews. Learn more about Finder.
When considering finance for your business, there are a few things that are often at the forefront of a business owner's mind: reducing costs, maximising benefits and minimising risk to the business. Finding a competitive unsecured business loan can help to achieve all of these goals.
To find out more about how unsecured business loans work and how to find the best one for your business, see below for our comprehensive guide.

Valiant Finance works with a large panel of lenders that can help you find a loan for your business.
Access to 60+ lenders

Dedicated credit specialists

Various loan options available
---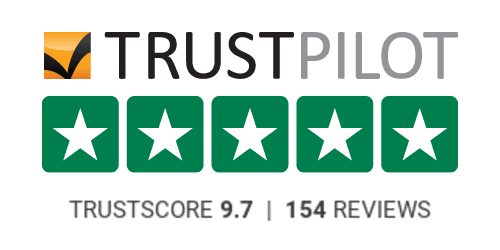 Valiant Finance works with a large panel of lenders that can help you find a loan for your business.
Access to 60+ lenders

Dedicated credit specialists

Various loan options available
---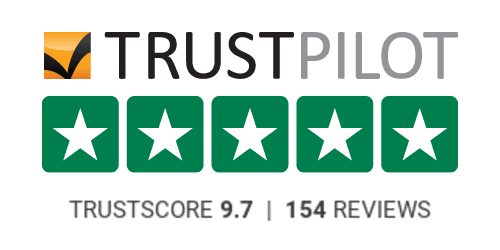 Alternative finance options for small businesses during the COVID-19 outbreak

If your business has been affected by COVID-19 there are a number of options available to help you financially:

The banks are offering various relief measures to help small businesses during this time of uncertainty. This includes measures such as payment deferrals, fee and interest waivers and discounted rates on business loans.

The government is employing various tax relief measures including: refunds, deferrals, and waivers to help businesses retain staff and purchase new equipment during this time.

State governments have also revealed their own cCoronvairus grants schemes, tax relief, and interest-free business loans designed to provide cashflow assistance to SMEs.
Compare unsecured business loans available in Australia
What is an unsecured business loan?
An unsecured business loan is a form of business finance that does not require asset security, such as commercial or personal property, as collateral.
How do unsecured business loans work?
The eligibility for these loans is based on your business's capacity to repay the loan, which is determined by examining monthly sales and cash flow.
While it used to be the case that businesses needed security to be eligible for a business loan, this is no longer a hard-and-fast rule. Secured business loans are loans in which businesses use property to guarantee the loan. Using an asset as guarantee means that if the business defaults on repayments, the lender can repossess the property to cover the costs of the loan.
Why don't I need security?
The small business loans market has changed with the rise of fintech lenders. These lenders are filling a gap in the market left by banks as fewer business owners were able to offer security and were, therefore, unable to access business funding. In response to this, banks have now started to offer their own unsecured business loan products, with some targeted at small or innovative businesses.
Are unsecured business loan rates competitive?
Today there are more options than ever when it comes to unsecured business loans. With more and more non-bank lenders entering the market, competition is fierce. And because a lot of these lenders are based entirely online, they have less overheads and are able to offer potentially lower rates than the bigger banks.
This being said, secured business loans do tend to have lower rates than unsecured loans because they pose less risk to the lender.
How much can I borrow?
Lenders offer varying amounts for unsecured business loans but they can range from $1,000 to $1,000,000. You may find that the amount you're eligible for depends on your monthly turnover. For example, if you make $50,000 revenue per month you may be eligible to borrow that amount.

Pros and cons of unsecured business loans
There are a number of benefits and drawbacks to getting an unsecured loan.
Pros:
Less risk to the borrower. There is less risk posed to your business because if you default on the loan, you won't lose your personal or company property.
Increased flexibility. An unsecured business loan may come with less limitations, such as how the loan is used, than a secured loan.
Quicker turnaround time. Because unsecured loans usually require less documentation, you could get the funds for your business in as little as a few hours with some lenders.
Cons:
Higher rates and fees. Unsecured business loans pose more risk to the lender so they tend to cost more.
Less finance available. Depending on the turnover of your business, you may find it difficult to borrow larger sums of money without asset security.
Bad credit applicants may struggle. If you have bad credit, you might find it harder to qualify for an unsecured business loan. However, some forms of unsecured business finance such as invoice finance do accept bad credit applicants.
Is my business eligible for a loan?
Eligibility criteria differ between lenders but you will usually need to meet the following:
Business turnover. Lenders may have a minimum turnover requirement.
Time in operation. You may be required to show that you've been operating for a certain amount of time. This is usually 6 months to 1 year.
Director's credit history. Your business credit files and the personal credit files of directors may be checked.
Business premises. You may be required to have been leasing the same location for a certain period of time.
Business structure. The requirement is usually that your business is registered in Australia, but lenders may only lend to sole traders, partnerships or other such business structures.
Can I get an unsecured business loan to start a business?
Many lenders have strict requirements regarding the amount of time a business needs to have been operating. However, people looking to start a new business can also access funding without the need to offer security. Find out more about start-up loans in our guide.
How to compare unsecured business loans
Unsecured business loans come with a range of features that you can look at to compare your options. Make sure you check the following:
Loan amount

Lenders have set minimum and maximum amounts that they will lend, so make sure the amount you need is on offer from the lender.

Turnaround time

Many lenders can now get your approved funds to you within 24 hours, but other lenders may take longer. If you need your funds by a certain time, make sure the lender is able to accommodate this.

Interest rate

Comparing interest rates is a good way to determine how competitive a loan is. However, remember that fees may also apply, so check this when you're comparing. The best way to get a more accurate representation of the interest rate is by checking the comparison rates on our website, as these take into account additional fees.

Repayment period

How long is the loan term? The length of the term will affect how high your repayments are. You can use a business loan calculator to see what your repayments are likely to be and when you will be able to repay the loan.

Fees

Up-front and ongoing fees such as application fees and monthly fees may apply to your business loan. You may also need to pay a loan documentation fee or direct debit fee. Comparing the level of fees you need to pay can help you determine its competitiveness.

How does a comparison rate work?
A comparison rate is a calculated interest rate that takes into account any mandatory fees attached to the loan (this usually won't include potential late payment and default fees). These fees are added to the cost of the advertised interest rate and then calculated as a percentage.
Comparison rates give a more accurate representation of what you can expect to pay for a financial product. However, lenders can also base the rate they offer borrowers on factors such as credit rating, employment, income and financial history. So, while comparison rates are more accurate than advertised rates, they are not necessarily definitive of a loan product.
Is there anything to keep in mind before I apply?
The two main things to consider are the cost of the loan and whether your business can afford it. Consider your current profits and cash flow and find out how long the loan term will be. By incorporating the repayments into your budget you can see whether you are able to afford it.
How to apply for an unsecured business loan
Start by comparing your unsecured business loan options on this page using the comparison table. Once you've compared the rates and fees, click "Go to site" on your chosen loan. The application process differs between lenders, but you'll generally need the following to apply:
Personal identification such as a driver's licence or passport
Details of your business accounting software or your business's financial documents
The business's ABN/ACN
Information about the business's partners or directors
Valiant Finance works with a large panel of lenders that can help you find a loan for your business.
Access to 60+ lenders

Dedicated credit specialists

Various loan options available
---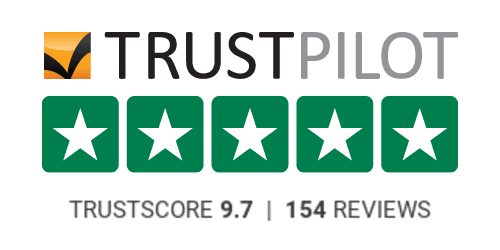 Compare the unsecured business loan rates below
Compare unsecured business loans below. For more information on a loan, click the "More info" button. To apply for a loan or to contact a lender, click "Go to site".
Picture: Shutterstock
More guides on Finder