Finder makes money from featured partners, but editorial opinions are our own.
Tax debt loans for business
Don't want to use an ATO payment plan? A tax debt loan can help.
If your business has a large tax debt that you can't pay, you should first call the ATO to see if you can arrange a payment plan. Businesses that are engaging with the ATO to manage their tax debts will not have their tax debt information reported to CRBs. As of 22 October 2019, the Australian Taxation Office (ATO) can disclose a business's tax debt information to credit reporting bureaus (CRBs). This can have a substantial impact on your business's credit rating and ability to get finance.
If you don't qualify for an ATO plan tax debt loan or want to consider your other options, tax debt loans are an alternative option.
Tax debt loans you can compare
Valiant Finance works with a large panel of lenders that can help you find a loan for your business.
Access to 80+ lenders

Dedicated credit specialists

Various loan options available
---
Expert overview: 3 things you should know about business tax debts
The ATO offers payment plans for business tax debts. You should always contact the ATO prior to applying for a loan to cover your tax debt.
Business loans to cover tax debts are always available.
Not paying your ATO debt can affect your credit rating.
What is tax debt and how can a loan help?
If you have an unpaid tax debt, getting in touch with the ATO should always be your first step.
Your options will depend on your level of tax debt and whether it relates to business activity statements or income tax.
For tax debts of $100,000 or less, you can set up automated payment plans online with the ATO online or call directly on 13 72 26.
Individuals or sole traders with income tax or activity statement debt of $100,000 or less can set up automated payment plans online with the ATO services for individuals. The number to dial is 13 28 65.
For tax debts over $100,000, individuals and businesses can phone the ATO to set up a payment plan over the phone. Businesses should phone 13 11 42.
If you can't enter an automated payment plan with the phone service, you can get in touch with an agent who will help.
If you want to pay your debt off in its entirety rather than opt for an ATO payment plan, consider a tax debt loan.
ATO payment plans
If you enter into an ATO payment plan or pay late, interest will generally apply. Small businesses may be eligible for interest-free payment plans for activity statement debts. If you default on an ATO payment plan then subsequent plans may carry additional conditions such as higher upfront payments.
Always aim to get your tax returns in on time, even if you can't pay by the due date. Lodging your tax return on time will ensure that you avoid a penalty and show the ATO that you are aware of your obligations.
Alternative options
However, ATO payment plans may not necessarily be the ideal option for your circumstances. For example, businesses may be required to demonstrate viability and the ATO may impose certain conditions, such as an upfront payment. You may also simply be able to find a more affordable deal elsewhere. Therefore, tax debt loans, available from financial institutions across Australia, may be an alternative option to an ATO payment plan. They may also still be available to you even if your business's credit history is less than perfect.
A tax debt loan may be a useful way of paying off tax debt before it becomes even more of a problem or when ATO payment plans are not a viable option.

What should you consider when looking for a loan?
Finding the right loan to cover your tax debt depends on your specific requirements. Comparing the following aspects should help you choose the loan that is best for you:
Should you apply for a secured or unsecured loan?
While you can potentially get a tax debt loan without providing any security, a secured loan will potentially mean longer loan terms and lower interest rates.
What is the interest rate?
Secured loans typically charge lower interest rates compared to unsecured loans, but remember that interest rates will vary from one loan offering to another.
What fees and charges are involved?
Fees and charges associated with your tax debt loan will have a noticeable effect on how much you end up paying over the course of the loan, so make sure you review the fee structure before you apply.
Can you make extra repayments and early payouts?
This is a convenient feature and one that can help you save on interest, but early repayments may attract fees.
What are the loan options available to business owners for settling tax debt?
Before you become personally liable for your business's tax debt, you may want to explore a range of loan options to ease the financial pressure. Tax debt loans are one type of financing that may be useful, but are not the only one. Invoice factoring, for example, is another option that may be worth considering in some situations.
The following loan types may be an option to consider if you need help paying off your tax debt.
Tax debt loans are short-term financial solutions specifically tailored to assist small to medium-sized businesses settle outstanding tax debt. You can also use the funds for the following:
Employees' wages
Day-to-day expenses
Settling unpaid bills
Repayment terms are also usually more flexible, allowing business owners to set the pace at which they reimburse the loan.
Invoice financing involves selling outstanding invoices to a financier in order to bring the payment forward. If you're waiting on payment from invoices that could help you pay your tax debt, this could be an option to consider. Depending on the invoice financier, you could borrow up to 85% of the total value of your invoices to settle your tax debt.
The following are some advantages of this financial solution:
Fast approval
More accessible than other loan types
No real estate security necessary
Compare invoice financing products
Unlike secured business loans, unsecured loans are granted without property or other valuable assets being needed for collateral. Instead, the overall state of your business is evaluated and the loan is granted if the lender feels you can honour your repayments. The terms differ depending on the lender and repayment periods generally vary between three months and five years.
Lenders consider the following when making a decision:
How long you've been in business
The business's turnover
Cash flow
Your personal and business credit history
You can apply for this loan to cover tax debt even if you're making repayments on existing loans, but it's essential that you don't default on payments and that your business maintains a positive credit history.
How does tax debt affect my financing options?
Pending the successful passage of legislation, from 22 October 2019, any Australian business or taxpayer with an ABN might have their debts reported to creditors in the following situations:
The debt is for over $100,000 and is unpaid for over 90 days
The debt is not in dispute
No payment plan has been arranged with the ATO or an existing payment plan has defaulted
If a business does not meet the reporting criteria, the ATO will give that business 28 days' notice before reporting any tax debt. If the ATO does refer your debt to a credit bureau, this can impact the loan terms you are able to get. Lenders may perceive you as a higher risk and might do the following:
Impose higher interest rates
Withdraw offers for unsecured loans
Only offer shorter repayment periods
Change loan terms to help offset their risk
Are tax debt loans tax-deductible?
Interest paid on loans taken out for the purposes of repaying tax debt, whether they are tax debt loans or other loans used for this purpose, are not tax-deductible for individuals. However, it may be tax-deductible for sole traders and businesses.
If you are paying interest on a loan, where you took the loan out to maintain that business, then you may be able to deduct those interest payments. Depending on the situation, this potential benefit can also help tax debt loans be preferable to ATO payment plans.
Generally, a business loan that you use to pay off tax debt may be deductible as long as it is contributing to your personal ability to earn an assessable income. If your business's income, and therefore your personal income, depends on its staff, then you may be able to deduct interest paid on a loan that's used to pay staff wages.
If the continuance of your business, and therefore your ability to earn an assessable income, is dependent on the business paying off its tax debt, then a loan used specifically to pay off tax debt might also be tax-deductible.
Note that this information is general in nature and it can be a good idea to consult a tax adviser or other expert for more information.
The arguments for and against tax debt loans
What are the good and the bad points of getting a loan for your tax debt?
Get help in difficult circumstances.
If you can't arrange a payment plan, a tax debt loan will help your business continue operating.
Keep your personal assets risk-free.
Clearing your business's tax debts is always a good idea since the ATO will hold you personally liable if you don't pay.
Get a professional to liaise on your behalf.
Some tax debt loan providers offer you a representative who will negotiate a payment agreement with the ATO on your behalf.
Fees and charges.
Some lenders charge unreasonably high fees for providing tax debt loans and related services, so make sure to check what costs apply.
Compounding debt.
Taking on another loan to cover outstanding debts can be risky because you could potentially start a cycle of debt that is difficult to break.
Can you avoid taking out a tax debt loan?
If paying your tax debt would result in severe financial hardship, such as being unable to provide food for your family, you may qualify for a release from some or all of your tax debt. Similarly, disaster situations such as bushfires, storms or floods may qualify you for an extension on your payments.
This is why chatting to the ATO should always be your first step. If you're trying to do the right thing, the ATO is committed to understanding your situation and helping you where possible.
Have more questions about tax debt loans?
Can anyone apply for a tax debt loan?
Yes, although lending criteria will vary between lenders.
Can I use proceeds from a tax debt loan for other purposes?
Some lenders allow you to use proceeds from a tax debt loan for other purposes, such as paying for business expenses, covering wages and bills and purchasing supplies.
How long can the loan term be for?
This will depend on the type of loan you are approved for. Generally, loan terms are available for periods from a few months up to seven years.
---
Why you can trust Finder's business loan experts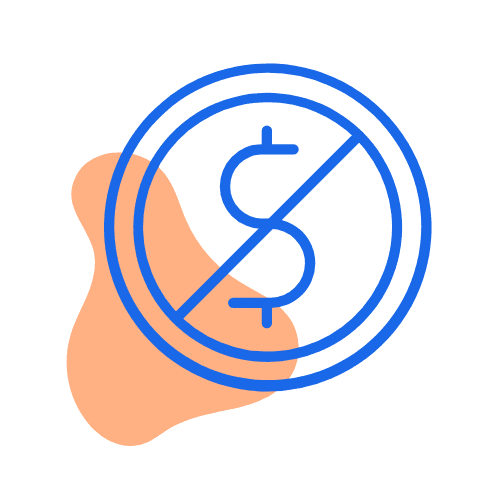 We're free
Our business loan engine is completely free to use. There are no costs at all for you to use our database to find a better deal. Better still, we regularly run exclusive deals that you won't find on any other site.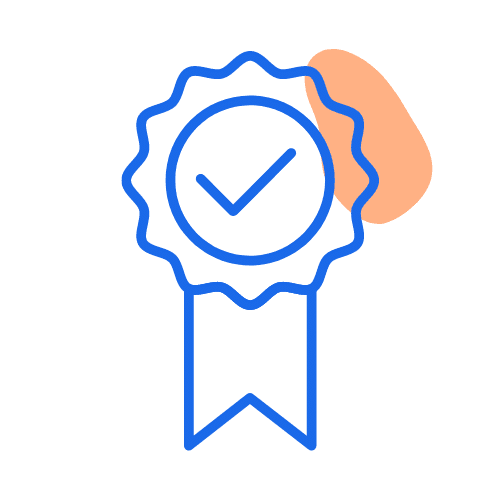 We're experts
We've researched and reviewed hundreds of loans, down to the fine print. Our database and tables are always up-to-date and our in-house experts regularly appear on Sunrise, 7News and SBS News.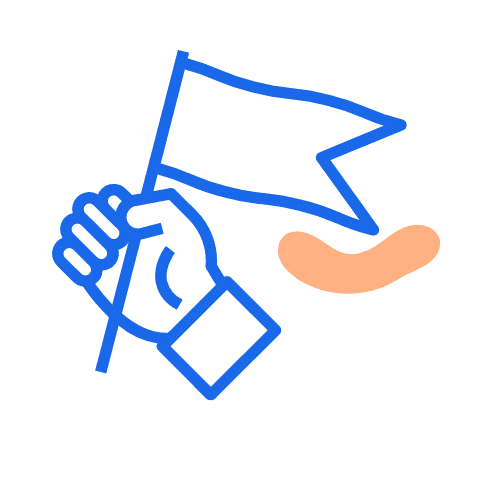 We're independent
We are independently owned and have a mission to help Australians make better financial decisions. That means our opinions are our own and you can compare nearly every business loan in Australia on the site (and find a better deal).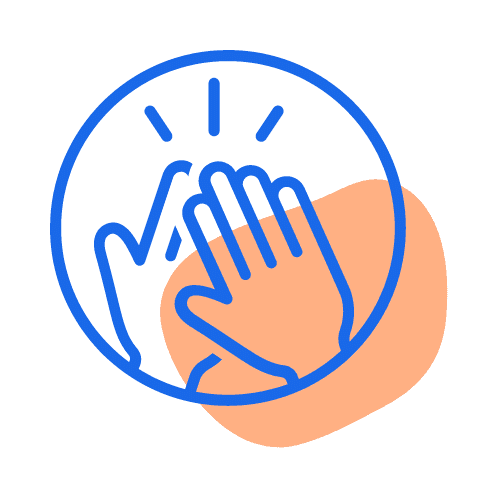 We're here to help
Since 2015, we've helped 50,000+ people find a business loan by explaining the options simply. You don't need to give us any details to use our tables. We're here to help you make a decision.
DISCLAIMER: The comments in this article are general in nature and anyone intending to apply the information to practical circumstances should seek professional advice to independently verify their interpretation and the information applicability to their own particular circumstances.
Picture: Shutterstock