How to start a window cleaning business
Set up a profitable window cleaning business with our step-by-step guide.
We're reader-supported and may be paid when you visit links to partner sites. We don't compare all products in the market, but we're working on it!
While a window cleaning business can be a relatively simple venture to get going, there are a few things to consider if you want to do it right. From arming yourself with the right equipment to finding customers and figuring out which legal documents you'll need, we take you through the key steps to get you started.

Register Your Business
Register your company with Lawpath in just 10 minutes.
What skills, knowledge or requirements should I have to start a successful business?
Luckily, the skills required to launch your window cleaning service are fairly straightforward and easy to obtain. You'll need to learn about cleaning glass surfaces, the cleaning techniques that work best and the products required. It also helps to be fit and in good shape, so you can clean all types of windows in various locations.
Other skills, like organisation, communication, customer service, time management and attention to detail, will all play a part in establishing your business too.
While any new venture can feel overwhelming at the beginning, keep it simple and focus on some key areas:
Create a name for your business
Apply for an Australian Business Number (ABN)
Get the right insurance in place
Buy window cleaning supplies
Should I complete a course or get a qualification?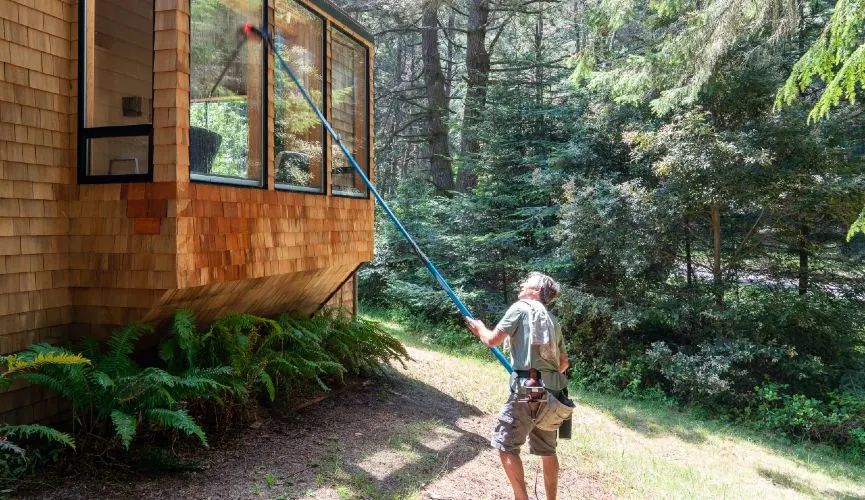 While formal qualifications for window cleaning are not absolutely essential, you can boost your professional profile by getting some training. The most common qualification for this kind of work is a Certificate II in Cleaning Operations. This course covers all kinds of cleaning situations and the skills required, so you'll have a broad range of expertise to offer in your business.
Some states require a licence to do window cleaning work in Australia. The New South Wales government requires a minor maintenance and cleaning licence for any work valued at more than $5,000 (including GST) in labour and materials. You should check the licence requirements for the state you are working in.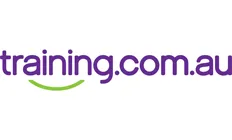 Certificate III in Cleaning Operations
A Certificate III in Cleaning Operations from training.com.au could help start your window cleaning business
What equipment and software should I have?
As you'll be zipping around town to various locations, your business hub will essentially be your vehicle. You may need a van or ute big enough to carry all your supplies. As well as this, you'll want good quality window cleaning equipment, such as:
Scrubbers
Squeegees
Extension poles
Glass scrapers
T-bars and sleeves
Do I need to consider a business structure before starting?
Structuring your business will depend on a variety of factors including your startup costs, the number of people on your team and your long-term goals.
Let's take a look at two of the more typical business models for a window cleaning business:
Sole trader. The easiest way to set up a business is as a sole trader. You'll be completely responsible for every aspect of the business and any debts or losses, but you can hire extra staff as necessary.
Partnership. If you're aiming to open your business with a friend or family member, you can choose to register it as a partnership. This means that both you and your partner will share the responsibility for the business, including all debts and losses. In order to protect both parties involved, you might like to consider using a partnership agreement.
Will I need any legal documents written up before I start operating? What about online legal services?
So you can move forward in your business with peace of mind, it's important to get all the legal requirements out of the way first up.
For a window cleaning business, here are some of the most essential documents to consider:
A service agreement will be one of your most important documents to ensure that all the terms of each arrangement are clearly laid out. This will set out the services you'll be offering and how much your client is expected to pay.
A cancellation policy in your service agreement will protect you by saving costs in any last-minute cancellations.
Once you have your website up and running, you'll need to add a website disclaimer to help protect you against legal liability.
If you're taking on extra staff to help you in your business, an employment agreement will keep everyone on the same page.
You'll want to make sure your documents are legally sound with the correct language. An easy way to do this is by using online legal templates or seeking legal advice online.
Get access to legal services and documents online
Does your company belong in this list?
How do I build up my customer base?
The first thing you'll want to do is claim your place online as a working business. There are some free ways to do this, including registering your business on Google Places, listing on free online classified sites and setting up a profile on LinkedIn. In addition to this, you can start reaching customers quickly in your area by using online marketplaces such as:
Airtasker. Post your services and reach customers looking for tasks to be done.
hipages. List your business on this recognised platform and find people looking for quotes.
Oneflare. Register your business on this Australian marketplace which has a specific focus on the home improvement and services market.
Most of these freelancing platforms have apps which you can download and get real-time updates on job postings. You can also message directly with potential customers.
Business directories such as White Pages and True Local are additional places you can spread your name out further.
How much should I charge my customers?
Australia's online marketplace Oneflare states that the average cost of residential window cleaning ranges from $50 to $160. In most cases, window cleaners charge by the hour or by window panel.
The average pricing for residential window cleaning in Australia typically ranges from $30 per hour to $45 per hour. A standard charge per panel is usually between $4 and $7 for both interior and exterior.
Charges for commercial cleaning can go up to $90 per hour for high-rise buildings.
As previously mentioned, it's worth taking a look at sites like Airtasker and Oneflare as well as other window cleaning businesses in your area to see what people are charging. However, your pricing will depend on your own background, experience and other factors such as distance to locations and cleaning products required.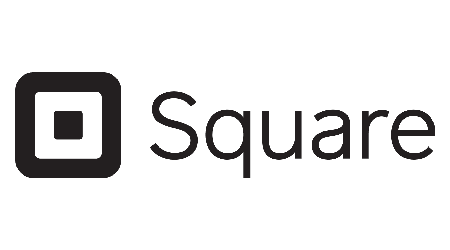 Ready to get set up with Square?
Get your business moving with payment terminals, QR code ordering, invoices and more.
Frequently asked questions
Is a window cleaning business profitable?
A window cleaning business can certainly be profitable since it's a service that people always need and have less time to do themselves. If you price your services carefully, market yourself well and provide a top class service, you'll be well placed to make a solid profit in your business.
What insurance does a window cleaner need?

You'll typically need to get public liability insurance to ensure you and your business are protected. This will cover risks such as third-party injuries, liability to subcontractors and the risks of cleaning equipment causing injury to people or property. You can get quotes from insurers like AAMI and NRMA or reach out to an insurance broker.
What does a window cleaning estimate include?
When pricing a window cleaning job, you'll need to do a site check and include multiple factors, such as the number and size of the panes, accessibility to the windows, sills and tracks, the level of dirt and average prices in your region.
Back to top