How to start a self-storage business
Open a storage facility and be your own boss.
We're reader-supported and may be paid when you visit links to partner sites. We don't compare all products in the market, but we're working on it!
Are you ready to run your own business? With a self-storage facility, you can call the shots. We take you through how to get started, and what licences and permits you may need to get your storage space up and running.

Register Your Business
Register your company with Lawpath in just 10 minutes.
What skills, knowledge or requirements do I need to start a self-storage business?
Before you invest in a facility, it's always a good idea to analyse the financial viability of your dream business. Meeting with a consultant who can help you scout financial opportunities is a great first step, as is making sure you have an understanding of the projected cash flow for the business and the costs of building and operating a facility.
If you are applying for a loan, it would be prudent to get advice on your possible equity. You can also consult on the type of loan and amount you can qualify for.
Take time to research industry-specific guidelines and the zoning regulations in your state and locality. Doing so can help you to prevent any delays in your operation or avoid incurring extra costs.
Finally, construction experience will be helpful. Whether you are converting an old warehouse or building your facility from the ground up, you need to know what the process will involve and the approximate costs, so you can keep within budget.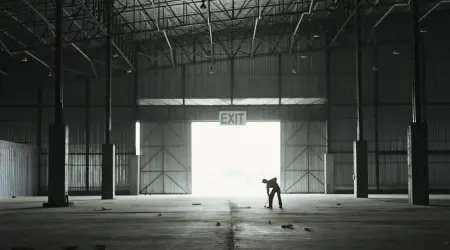 Equipment and software needed to start a self-storage business
Careful planning of your facility can help earn your customer's confidence. After all, they are trusting you to safeguard their belongings.
Equipment you will need for your business will include:
Range of storage facilities
Security equipment (CCTV surveillance, alarmed storage units, PIN controlled security gates and security personnel)
Loading and unloading area
Trolleys
Meeting room facilities
Office space with a customer lounge area
Internet
Personal lockers
Forklift
Trailers
What business structures do I need to consider before starting a self-storage business?
Before you set up your business, you need to decide on your business structure. Here is a summary of the types to consider:
Sole trader. A sole trader is the simplest legal structure. You can manage and operate the business under your name. This also means you take on the business risks personally.
Partnership. A partnership is a legally binding contract between two or more people. The partners share income, profits, losses and responsibilities.
Company. A company is a separate entity run and managed by its directors. Directors are liable for any debts and losses incurred. Companies are regulated by the Australian Securities and Investments Commission (ASIC).
Do I need any legal documents written up before I start operating? What about online legal services?
Warehouse licence. If you are using a warehouse or a similar storage facility to store imported goods or private goods, you are required to apply for a warehouse licence.
Building permit. Your local council will require you to apply for a building permit to set up a store and attach signage to the building. Before signing any leases, make use of the state government's Planning Maps Online tool to find out which planning zones and overlays apply to the properties you want. You can also contact a builder or surveyor through the building commission website to answer your questions.
Storage Space Hire Service Agreement. Before you start operating, draw up a service agreement for you and your potential clients. This contract should include the terms and conditions of the client's use of the storage facility including the length of rental, payment terms, customer expectations, confidentiality and any waivers of liability.
Get access to legal services and documents online
Does your company belong in this list?

How much should I charge my customers?
The price for a self-storage unit varies by type and the city you're hiring in. Storage units cater to personal spaces, business storage, wine cellars, gun lockers, vehicle spaces and deposit boxes. The size can range anywhere from a large locker to a mini-warehouse. Take into consideration whether the storage unit will have an electrical power supply, climate control, insurance or forklift service for loading and unloading, as this will contribute to costs. A medium storage unit can cost anywhere from $200 to $500 per month, and it's a good idea to conduct market research of your nearby competitors, their services and what they charge.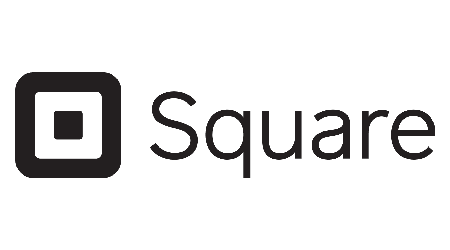 Ready to get set up with Square?
Get your business moving with payment terminals, QR code ordering, invoices and more.
What other services can I provide through my storage facility business?
At times, businesses will look for warehouses to store their excess stock or equipment when they are in between moves. Business self-storage is popular among sales reps, tradesmen, online businesses, importers and exporters, and removalists. In addition to storage, you can choose to offer several other services to your business customers, such as:
Forklift services
Pallet exchange and disposal
Shelving services
Rubbish removal
Document shredding
Staff access logs and personalised staff PINs for gate access
You can also sell boxes and cartons, tapes, moving packs and protective covers for furniture and equipment.
How can I build my customer base?

You can develop a significant online presence by connecting to Google My Business and Google Maps so your facility will show up on Google Search. Many people use the Google search engine to find storage facilities in their area.
You may want to consider creating a basic website with WordPress, Wix or Squarespace to inform of your services and storage options, and so you can respond to queries and keep customers up to date with accurate information. Invest in a domain name, a business logo and online ads for your website.
You can also use hassle-free online marketplaces like Airtasker, hipages and Oneflare to connect with people.

Frequently asked questions
Why do people need self-storage facilities?
A storage facility can help reduce clutter in the home. People can store old vehicles, holiday decorations, art, furniture, toys or appliances in a safe and clean environment. This does not just apply to residential furniture, but also for office equipment or inventory. A storage facility will have a range of storage spaces to meet their customer's needs and can also provide short-term storage during a move.
What are the benefits of a self-storage space?
A self-storage space helps residents declutter their home, store away seasonal items and free up garage space. It also helps them keep large items when they downsize their home. As for businesses, a storage facility is a cost-effective solution for online retailers and business archives.
How often can customers access the storage facility?
Each facility will have access hours and most allow customers access any time within business hours. Some centres have restricted hours, but most now allow access 24/7.
---