Short-term business loans
Looking for short term funding to improve your business? Compare business loans from $5,000 today.
We're committed to our readers and editorial independence. We don't compare all products in the market and may receive compensation when we refer you to our partners, but this does not influence our opinions or reviews. Learn more about Finder .
If your business needs additional finance to grow, a short-term business loan gives you quick access to funds and can be paid off in as little as three months.
See if short term business finance is right for you below.
Valiant Finance works with a large panel of lenders that can help you find a loan for your business.
Access to 60+ lenders

Dedicated credit specialists

Various loan options available
---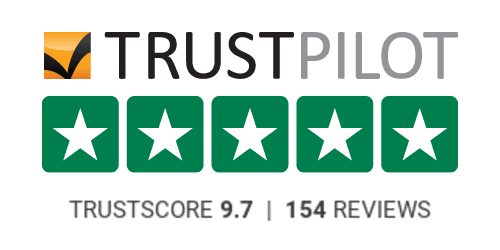 Compare short-term business loans now
How does a short-term business loan work?
Short-term business loans let you borrow from $5,000 to $500,000, which is then paid off over a period of 3 months to 2 years. These loans generally have quick turnaround times, with many lenders approving and funding your account within one day.
How can I tell if a short-term loan is right for my business?
Consider the following when looking at short term funding for your business:
What do you need the money for?
Short-term business loans can help to cover operational costs, new equipment, cash-flow issues, or to help you take advantage of business opportunities that require immediate funding.
Can you meet the repayments?
You will generally need to make daily or weekly repayments on a short-term business loan. You will be charged additional fees if you fail make payments on time, which means these loans are better suited to businesses with high-volume daily transactions. If you have irregular turnover or long down periods, you may struggle to meet your repayments and end up paying more for the loan.
Benefits and drawbacks?
Fast approval and access to funding. Short-term business loans have quick assessment and approval processes and you can often receive funding within one business day.
Lets you take advantage of emerging business opportunities. Short-term business loans give you quick access to funds to help pursue development that may help your business grow.
Cover cash-flow shortfalls and emergencies. These business loans can be a good option for covering temporary gaps in your accounts receivable, and for emergency situations that need urgent funding.
High rates and fees. With short-term business loans, lenders compensate the loss of long-term interest accrual with higher rates and fees.
Daily/weekly repayment schedules. Short-term business loans usually require daily or weekly repayments, which means that if your business isn't getting a reliable daily influx of cash (such as a retail shop or restaurant), you could have trouble repaying the loan.
What do I need to consider before I apply?
Cash flow projections. Lenders analyse your cash flow history and future cash-flow projections when studying your application. Since you'll likely be making daily payments, your lender needs to make sure you have the necessary cash flow to cover the payments.
Business eligibility. Your lender also considers your credit history and how long you've been in business for. Generally, you'll need to have been in business for 12 months.
Loan cost. Short-term business loans will likely have higher rates and fees than other alternatives. Make sure you're well aware of the lender's interest rates and other fees and work out whether you can afford them.
Turnaround time. Since you may need your funds within a certain timeframe, make sure your lender provides access to those funds within that time.
What are my other options?
Line of credit. If you need ongoing access to additional business finance without having to make regular repayments, a line of credit business loan is worth considering. You can draw from an agreed amount and only make repayments on the funds you use.
Business credit card. Like a line of credit loan, a business credit card gives you access to ongoing funds that you pay off as you use. You can choose to get additional cards for employees, track expenses and may even get access to rewards programs for using the card.
Invoice financing. If cash flow is an issue, you can use invoice financing to avoid having to rely on customers paying invoices on time. The lender will give you an advance on up to 95% of the value of your account receivable in exchange for a fee.
Compare invoice financing products
Other questions you may have about short-term business loans
When is a short-term business loan not a good idea?
If you have lumpy turnover or long seasonal down-periods a short-term loan may not be for you. You must ensure you have the necessary cash-flow to make your frequent repayments.
What's the best way to avoid missing payments?
Because you'll likely have daily repayments, missed payment fees can accumulate very quickly. If you are concerned about making repayments, you have the option of setting up a dedicated account where you can deposit at least a month's worth of repayments and simply top it up every month.
Will my lender come after my personal assets if my business defaults on the loan?
Most lenders require you sign a personal guarantee upon approval. This means you'll still be liable for the loan if your business defaults.
Picture: Shutterstock
More guides on Finder