How to transfer money to Vietnam
Send money to Vietnam using an international money transfer service and you could beat the bank's rates.
We're committed to our readers and editorial independence. We don't compare all products in the market and may receive compensation when we refer you to our partners, but this does not influence our opinions or reviews. Learn more about Finder .
You could be sending more of your money to Vietnam quicker then you usually do with the right service.
Today in Australia there are transfer companies which only specialise in sending money overseas, meaning instead of giving your business to your bank, along with a fair chunk of what you're transferring in fees, you can send more money to Vietnam.
Some of these services offer other benefits too, such as being able to send money from a physical branch, being able to have the money available as cash for your recipient, and being able to schedule regular transfers in the event that you're paying off a property in Vietnam.
Send money to Vietnam with WorldRemit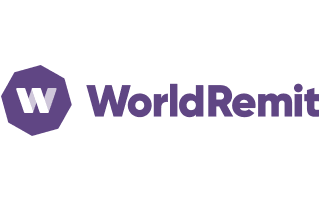 WorldRemit International Money Transfers
Send money online within minutes
Large range of destinations
Able to send to cash pickup locations
Send money to Vietnam with WorldRemit
Use promo code 3FREE to send your first 3 transfers with no fee. Conditions apply.
An online money transfer service with cash pick-up, bank account to bank account and airtime transfers available.
Minimum transfer amount: $1
Maximum transfer amount: $50,000
Online transfer fee: $3.99
Cash pick up available.
Compare transfer services that send online to Vietnam
Disclaimer: Exchange rates change often. Confirm the total cost with the provider before transferring money.
Banks vs money transfer companies
Matthew and Eileen Sends Money to Vietnam
Matthew and Eileen became grandparents three months ago when their son Ian and his wife Kim-Ly welcomed a baby girl. Two years ago Kim-Ly inherited her parents' export business in Hanoi. Ian agreed to relocate and build a new life in Vietnam. Matthew and Eileen love spoiling their new granddaughter and often send along money to help with buying baby accessories and clothing.
Matthew and Eileen hold a joint account at one of the biggest banks in Australia, but they're always looking for easier, cheaper ways to get money to their son and his family.
| | Money transfer service | Bank |
| --- | --- | --- |
| Exchange rate | $1 = VND 16.2243 | $1 = VND 15.87302 |
| Transfer fee | $12.70 | $22 |
| Amount received for $500 | VND 8,432,000 | VND 7,884,096.68 |
| Transfer time | 2 days | 3 to 5 days |
| Transfer options | Online transfer | Account to account, online |
| Difference of | $9.30 | |
As you can see, there is a difference of $9.30 when comparing a bank to a money transfer service, and this specific money transfer service would get funds to Vietnam at least one day quicker than the example bank used. If you intend to transfer money regularly, these differences will eventually add up.
Back to top
How to compare transfer companies when transferring money to Vietnam
Comparing fees and delivery timeframes is important when considering money transfer options. Matthew and Eileen make at least one transfer a month to Vietnam; like them, you need to consider the following factors:
Exchange rates. The aim is to find a service that will transfer your money at the most competitive exchange rate and charge minimal - or zero - transfer fees. Some transfer services offer lower or waived fees for bigger amounts while still maintaining a competitive exchange rate.
Pick-up methods. Depending on the service, money can either be delivered via courier, collected in person at an agency or deposited directly into the recipient's account.
Transfer methods. Money can transferred online, between bank accounts or via a direct cash deposit at the transfer service's agency. Choose a method that suits both you and the recipient.
Fees. The fees depend on the service and how you send the money. Some services charge a flat rate irrespective of the amount, while others vary the fee according to how much you send. Sometimes the fee is waived for transfers over a certain amount. Some services also charge a receiving fee deductible from the recipient's account.
Turnaround time. Depending on the transfer service and method you choose, delivery time can be anywhere between an hour and three to five days.
Minimum transfer amounts. Most transfer services start with minimum amounts of between $1 and $10. In some cases, fees are charged for amount brackets (for example, a $4 fee for between $1 and $200).
Customer service. While money transfer websites are usually quite user-friendly, it's important that they have an effective and competent customer service. Besides the FAQ page, you can get the information you need by sending an email or calling them directly on their customer care line.
Back to top
How to send money to Vietnam from Australia
You can send money to Vietnam via the following ways:
Bank to bank. Send money between bank accounts with an IBAN (International Bank Account Number) or a SWIFT (Society for Worldwide Interbank Financial Telecommunication) code. Some banks allow these kinds of transfers to be effected online, but you can also go into your branch and have an agent do it for you.
Money transfer services. While some Australian banks offer online transfers to Vietnam, money transfer services facilitate different types of transfers. You can send money online to a bank account, in person to a bank account or to be picked up as cash, or delivered to the recipient depending on the service used.
International money order. Instead of posting one of your personal cheques to Vietnam, you can get an internationally guaranteed cheque from a bank or post office. Once it reaches your recipient, he or she can cash it at their bank in Vietnam.
Back to top
Emergency cash transfers in Vietnam
If you're in a tight spot and need money sent to Vietnam in a hurry, there are a few transfer methods that guarantee quick - sometimes instantaneous - hassle free delivery.
Bank transfers. The quickest way to get money into your account is via bank transfer. The process itself can be completed in 10 minutes and the money lands in your account on the same day - sometimes just an hour later. Sending from a bank account can take up to five business days.
Cash pick-ups. Collect your money from the money transfer service's local agency or partner bank branch. This way you can collect cash in person.
Same-day delivery usually implies additional fees since you're sending from your bank account and not from the transfer agency's Australian account. If your wallet or valuable personal effects have been stolen, the best idea would be to report it at a local police station and get a police report for insurance purposes. Most theft is covered by travel insurance, but it may take some time for them to arrange a payout.
Back to top
Western Union and MoneyGram branches in Vietnam
MoneyGram and Western Union transfer services have branches located all over Vietnam. Before choosing an agency, discuss pick-up options with the recipient and also whether or not the agency you're considering is secure and reliable. It's also a good idea to phone ahead and find out whether they'd be able to process the transaction.
Western Union
Hanoi
Maritime Bank Ho Guom Ly Thuong Kiet
4 Ly Thuong Kiet P Phan Chu Trinh H Kiem Q Hoan Kiem Ha Noi
+84 4 39336699
Open Monday to Friday 8am to 6pm Saturday 8am to 5pm
HDBank PGD Ha Dong
127 Quang Trung St. Ha Dong
Pgd Ha Dong Ha Noi, 10000
+84 4 33553888
Open Monday to Saturday 8am to 5pm
Ho Chi Minh City
Lien Viet Bank PGD Phn Nhuan
168 Phan Xich Long, P2, Quan P Q.phu Nhuan
Ho Chi Minh, Ho Chi Minh
+84 8 35174848
Open Monday to Sunday 7am to 8pm
Techcombank HOCHIMINH
9-11 Ton Duc Thang, Lim Tower
Quan 1 HoChiMinh
+84 8 39116868
Open Monday to Saturday 8am to 5pm
MoneyGram
Hanoi
VIB Bank - Ha Dong
KM 10 Nguyen Trai Street
Ha Dong Town Ha noi, 0
+84 4 33544170
Open Monday to Friday 8am to 4pm Saturday from 8am to 11am
EXIMBANK
Hang Bong SUB Branch
189 Hand Bong St.
Ha Noi, 0
+84 4 39289945
Open Monday to Saturday 7:30am to 5pm
Ho Chi Minh City
SAIGONBANK
- #11 - Ky Hoa Transaction Of
658 Su Van Hanh St Ward 12 Dist 10
Ho Chi Minh City
+84 8 38634928
Open Monday to Saturday 7:30am to 4:30pm
VIETCOMBANK - Tan Phu Bureau
30 Bo Bao Tan Thang Son Ky Tan Phu
Ho Chi Minh City, 760211
+84 8 62692118
Open Monday to Friday 8am to 6pm
Back to top
Tips for picking up cash in Vietnam
The Department of Foreign Affairs and Trade recommends travellers exercise normal safety precautions in Vietnam. No matter where you travel, it's important to always be vigilant and sensible, especially when dealing with your finances. If you're going to collect cash at a money transfer agency, try and take a local with you, whether a friend or a staff member from your hotel. Be sure to get there during office hours so you don't have to wait around by yourself until they open. Even if you're having a difficult time with the person at the counter, stay calm and polite: the Vietnamese don't respond to flared tempers and you won't get any results by losing your cool.
Back to top
How to send money to Vietnam
You can send money to Vietnam via online transfer, between bank accounts or through a money transfer service. Depending on the service you choose, you'll need to provide some or all of the following information:
positive identification
your email address
the recipient's name, address and bank account details
the amount you'd like to send
The bank or transfer service will send you a confirmation email or give you a receipt if you've made the transfer in person.
Thanks to a variety of money-transfer agencies facilitating international transfers to Vietnam, you have several options at your disposal. Taking the time to compare fees and delivery delays will help you decide on the best and most-effective method to suit your needs.
More guides on Finder