Send money to Sri Lanka
Take advantage of low fees and competitive exchange rates when sending money to Sri Lanka.
We're committed to our readers and editorial independence. We don't compare all products in the market and may receive compensation when we refer you to our partners, but this does not influence our opinions or reviews. Learn more about Finder .
Whether you're sending money to family or conducting business in Colombo, you'll want to find the best money transfer service possible.
This guide will help you get the most rupees for your dollar by comparing which services you can use and showing you what you should look for when choosing one.
Send money to Sri Lanka with WorldRemit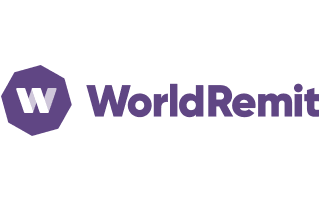 WorldRemit Offer
Send money online within minutes
Large range of destinations
Able to send to cash pickup locations
Send money to Sri Lanka with WorldRemit
Send money to 110+ countries for bank deposit, instant e-wallet, mobile top-up or cash pickup at 30,000+ agent locations worldwide.
Minimum transfer amount: $1
Maximum transfer amount: $50,000
Online transfer fee: $3.99
Cash pick up available.
Compare your options below for sending money to Sri Lanka
You can use the table below to compare the features of the money transfer services that send Sri Lankan rupees. Input how much you're thinking of sending in the calculator to get an even better idea.

Disclaimer: Exchange rates change often. Confirm the total cost with the provider before transferring money.
How to send money to Sri Lanka in a few simple steps
Choose your service. Not all money transfer services send money to Sri Lanka from Australia. Use our table to see which ones do and compare exchange rates, transfer fees and more.
Create an account. This usually involves providing forms of identification, like your driver's licence or passport and proof of address.
Pick your payment method. You can typically choose to pay from your bank account, credit card or debit card.
Choose your delivery method. Do you want to send money directly to your recipient's bank account, to their mobile phone, or arrange a cash pick-up in Colombo, Kandy or Ampara?
Enter your transaction details. This includes the transfer amount, currency you're sending and the recipient's information.
Review your transfer. Make sure the receiver's details are correct. You can also review the final exchange rate and any other fees.
Send your funds. The money will be deposited into your recipient's account in Sri Lanka.
Receive email/SMS confirmation. This will include your tracking number along with confirmation of your transfer. If the recipient is picking up cash, they'll need to present this at collection.
How do I compare transfer companies for sending Sri Lankan rupees?
It's important you compare the features of a range of companies before deciding on the best money transfer service for you. Make sure to consider the following factors:
Exchange rates. Look at how rates differ between competing providers. Higher rates mean a better deal, but keep in mind that companies with better exchange rates may charge higher fees.
Transfer fee. Compare the fees of each company and keep an eye out for services that waive the fees on a first transfer or above a certain amount.
Transfer time. Compare how long it will take your funds to reach the recipient, a factor which is especially important when you need to lodge an emergency transfer.
Pick-up methods. Can funds be picked up from a branch in Sri Lanka or is a bank account the only receiving option?
Minimum amounts. Keep an eye out for the fact that some providers will have minimum transfer limits in place. These can cause great inconvenience if you only want to send a small amount of money.
Customer service options. It's reassuring to know that customer assistance will be offered whenever you need it. Look for phone support, email assistance and live online chat.
Exchange rates explained
The exchange rate tells us what a currency is worth in terms of another currency. These rates fluctuate all the time and while there's no way to predict them, keeping an eye on them will tell you the best time to exchange money: the best time to send money to Sri Lanka is when either the Australian dollar is strong or the Sri Lankan rupee is weak.
Below, you can see a real-time update of what the mid-market rate is for AUD/LKR as well as what it has been historically.
Today's exchange rate AUD to LKR
AUD to LKR: Historical rate chart
1
0
Updated: 24 Oct 2020 21:06:07 UTC
What are the ways I can send money to Sri Lanka?
There are a number of options available when you need to send funds to Sri Lanka, including:
Bank to bank. Many major Australian banks will allow you to transfer funds directly from your bank account to a Sri Lankan bank account.
Money transfer services. Companies like InstaReM and OFX offer quick online money transfers to Sri Lanka.
Cash pick-up. WorldRemit, Ria, Western Union and MoneyGram allow you to send money from your credit card or deposit cash. Your funds can then be picked up from agent locations across Sri Lanka within minutes.
International money order. Although it may be time-consuming, you can obtain an international guaranteed cheque from your bank and then send it overseas.
Let's crunch the numbers: Your local bank vs a money transfer company
To show you how a bank transfer compares to an online money transfer specialist, we've put the two head to head. For this example, we'll be using a $1,000 transfer to a bank account to compare.
| | Major Australian bank | Money transfer specialist |
| --- | --- | --- |
| Transfer fee | $24 | $4 |
| Exchange rate | AUD1 = LKR124.975 | AUD1 = LKR130.2645 |
| Transfer speed | 2–5 business days | 1–2 business days |
| Total rupees received | LKR121,975.6 | LKR129,743.44 |
| Receiver gets | LRK7,767.84 less | LRK7,767.84 more |
Not only are the fees higher at a bank, but the exchange rate is worse as well. For this transfer, you'll end up getting a lot more value out of the money transfer service.
Need to make an emergency cash transfer in Sri Lanka?
Sometimes situations arise where you need to send funds to Sri Lanka as quickly as possible. For example, your family in Sri Lanka may fall on difficult financial times or you may have a friend travelling through the region who has had their wallet stolen.
Whatever the case may be, remember to take the time to read all the fine print associated with your transaction. Familiarise yourself with the applicable exchange rate, transfer fee and the processing time offered. A little extra care now can save you a nasty surprise in the long run and will ensure that you end up with an affordable deal.
Tips for picking up cash in Sri Lanka
The Department of Foreign Affairs and Trade (DFAT) recommends that Australian travellers in Sri Lanka should "exercise a high degree of caution". Taking this advice on board, it's important that you're very careful when picking up a cash transfer.
Take a friend with you for added safety and make sure to keep your cash hidden. Avoid any areas where muggings are prevalent and head straight to a bank to deposit all of your funds. Make sure you take identification (passport, driver's licence etc) with you when picking up funds. You may also need to make prior arrangements with an agent if you are picking up a large sum of cash.
Cash pick-up locations in Sri Lanka
Frequently asked questions
Picture: Shutterstock
More guides on Finder