How to send money to Jamaica
Here's how to send a quick, affordable and secure money transfer to Jamaica.
We're committed to our readers and editorial independence. We don't compare all products in the market and may receive compensation when we refer you to our partners, but this does not influence our opinions or reviews. Learn more about Finder .
Famous for its relaxed lifestyle, its beautiful beaches and its Olympic sprinters, the Caribbean island nation of Jamaica is one of the world's great tourist destinations. If you ever need to send money to Jamaica from Australia – maybe to help out a cash-strapped relative travelling through the Caribbean – there are plenty of ways to do so.
However, in order to ensure that you get the best possible deal, shop around and compare the services offered by different transfer providers.
Send money to Jamaica with WorldRemit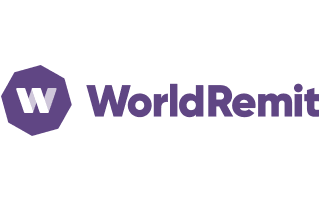 WorldRemit Offer
Send money online within minutes
Large range of destinations
Able to send to cash pickup locations
Send money to Jamaica with WorldRemit
Send money to 110+ countries for bank deposit, instant e-wallet, mobile top-up or cash pickup at 30,000+ agent locations worldwide.
Minimum transfer amount: $1
Maximum transfer amount: $50,000
Online transfer fee: $3.99
Cash pick up available.
Compare options for sending money to Jamaica
Disclaimer: Exchange rates change often. Confirm the total cost with the provider before transferring money.

Save money on your personal or business international money transfer today. Fill in the form and you'll be contacted by a foreign exchange expert to have an obligation-free discussion about your options. Our foreign exchange experts offer a best rate guarantee, are ASIC authorised and never charge transfer fees.
They can help you with all your needs including:
Buying property abroad
Emigrating
Regular overseas payments
Risk management
Forecasting
Banks versus money transfer companies
Many people automatically assume that the best way to send money overseas is via their bank. While banks do offer a convenient transfer solution, they offer a disappointing deal from a financial perspective. Their transaction fees are high and their exchange rates are often quite dismal, which means even a small transfer can end up costing much more than it should.
This underwhelming transfer service has led to the creation of a raft of online money transfer companies. These providers, such as WorldFirst and WorldRemit, specialise in moving money internationally, and as such they can offer superior exchange rates to the banks. Their transfer fees are typically much lower as well, so don't hesitate to compare your transfer options before lodging a transaction request.
Carter Sends Money to Jamaica
Carter is holidaying in Australia when he gets an emergency call from his sister Veronica. Veronica has been involved in a car accident and needs some urgent funds to help get her vehicle back on the road. Carter offers to send her $1,000 to help, but is disappointed to see that his bank will offer a low exchange rate and also charge a $25 fee on his transfer. He compares two money transfer companies to see if he can find a more cost-effective transfer option.
As you can see in the table below, Carter can send an extra 426.30 JMD if he uses the second transfer company.
| | Money transfer company 1 | Money transfer company 2 |
| --- | --- | --- |
| Exchange rate | 1 AUD = 83.9813 JMD | 1 AUD = 84.4076 |
| Transfer fee | $0 | $0 |
| Transfer method | Online bank account transfer | Online bank account transfer |
| Processing time | 1-3 days | 1-3 days |
| Amount received (in JMD) | 83,981.30 | 84,407.60 |
How do I compare transfer companies when transferring and receiving money via Jamaica?
Exchange rates. Compare exchange rates between providers to see which company offers the highest rates. However, keep an eye out for any high transaction fees that may also be attached.
Transfer fees. Many companies will charge a fee on every transaction, so see how much those fees are and whether there's a way you can avoid paying them.
Transfer methods. Compare the methods available for lodging a transfer: online, over the phone, in a branch or using a free mobile app.
Transfer options. Check whether the company offers a range of flexible transfer options in addition to one-off spot transfers. These include forward contracts, limit orders and the ability to schedule repeat payments.
Minimum and maximum limits. Does the company enforce minimum and maximum limits on the amount you can transfer?
Processing times. How long will it take until your recipient can access the money you send? Some companies offer transfers in as little as a few minutes, but these transactions tend to cost more.
Pickup options. Some companies offer cash pickups while others offer bank account deposits or mobile airtime transfers.
Customer service. Will phone, email and/or live chat customer support be available if you ever have a question about a transaction?
Back to top
How do I send money to Jamaica from Australia?
Specialist transfer providers. Specialist online transfer companies such as WorldFirst and WorldRemit offer this service.
Cash pickup transfer companies. Check whether Western Union or MoneyGram has convenient cash pickup locations close to your recipient.
Bank transfers. Compare your bank's fees and exchange rates with those offered by other transfer providers.
PayPal. PayPal customers in Australia can use the company's international money transfer service to send funds to Jamaica.
International cheques. Another option is to post an international guaranteed cheque to Jamaica.
How do I receive money from Jamaica in Australia?
Specialist transfer providers. Do some research to find out which specialist transfer companies offer transactions from Jamaica to Australia.
Cash pickup transfer companies. Research online to find your nearest Western Union or MoneyGram location.
Bank transfers. Another option is to receive a transfer from a Jamaican bank account into your Australian bank account.
PayPal. PayPal's international money transfer service is convenient for small transfer amounts.
International cheques. Check with your bank to find out how much it will cost you to cash a cheque from overseas.
Back to top
Emergency cash transfers in Jamaica
When you need to send funds to Jamaica quickly, companies such as Western Union and MoneyGram offer cash transfers that can be completed in as little as ten minutes. However, be aware that urgent cash transfers usually cost more than online transactions processed at normal speed. Higher fees and lower exchange rates apply, so review the full details of your transaction before you transfer any funds.
Cash pickup locations Western Union/MoneyGram branches in Jamaica
If you want to send a cash pickup transfer to Jamaica, Western Union and MoneyGram can help. Both have extensive transfer networks and you can see the details below of some of their popular cash pickup locations in Jamaica. Phone ahead to check an agent's address and opening hours before visiting, and make sure to take proof of ID when you go to collect any funds.
Western Union
Kingston

Bejon Ltd
111b Molynes Rd
Kingston 20, St Andrew
Open 7am to 11pm Monday to Saturday
+876-929-1331
Auto Tech

59 C Waltham Park Road
Kingston 11
Kingston, St Andrew
Open 7am to 11pm Monday to Saturday
+876-926-2454
Montego Bay

True North Ventures Limited
Catherine S Peak Office
Unit B Sagicor Commercial Comp
Freeport Montego Bay, St James
Open 7am to 11pm Monday to Saturday
+876-929-1331
Hometown Supermarket Overton

Shop 9 Overton Plaza
P O Box 1130
Montego Bay, St James
Open 7am to 11pm Monday to Saturday
+876-926-2454
MoneyGram
Kingston

Huhenden Pharmacy
111 Molynes Road
Kingston 10,
Open 24/7
8769343130
Jordan Wholesale

44 Waltham Park Road
Kingston,
Open 24/7
8769604397
Montego Bay

Sunrise Employment Agency
Suite 4 Rose Hall
674 Half Moon Street
Montego Bay,
Open 24/7
8769533228
New Unico Sales & Services

30 Union Street
Montego Bay
Open 8am to 8pm Monday to Saturday
8769792870
Back to top
Tips for picking up cash in Jamaica
The Department of Foreign Affairs and Trade advises Australian travellers in Jamaica to exercise a high degree of caution, so keep the following tips in mind when picking up cash:
Only visit an agent in an area where you feel safe
Don't go alone – take one or more friends along with you
Keep your cash concealed and don't wave it around in front of strangers
Deposit the money in a safe place as soon as possible
What are the steps to send money to Jamaica?
Sign up for an account. The first step in the transfer process is usually to sign up for a free account online. You'll need to provide your name, contact details and photo ID.
Enter your transaction information. Provide details of who you are sending the money to and in what country they are located. You'll also need to enter the amount you wish to send and your chosen currency.
Finalise your transfer. After reviewing the full cost of your transaction, submit your transfer request and then use your receipt to track the progress of your funds.
More guides on Finder