Transfer money to China
Compare fees and exchange rates to get the best deal on your next money transfer to China.
We're committed to our readers and editorial independence. We don't compare all products in the market and may receive compensation when we refer you to our partners, but this does not influence our opinions or reviews. Learn more about Finder .
Expats from China who have chosen Australia as their new home are often in need of a quick way to send money to family members back in China. This could be to help out in an emergency, to take care of monthly bills or to send back profit from investments in Australia.
In addition, many Australians also look towards the future and invest in Chinese businesses and property. If this applies to you, you may want to consider putting some time into a simple comparison of money transfer companies and products available in China.
Send money to China with OFX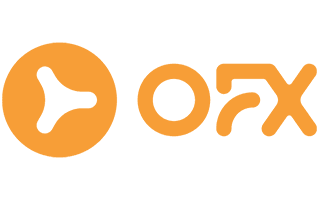 OFX (Ozforex) International Money Transfers
Large range of currencies
Online and phone transfers
Regular payments available
Send money to China with OFX
$0 transfer fees for Finder customers.
No-maximum limit transfers with competitive exchange rates for 100+ currencies. No transfer fee over AUD$10,000.
Minimum transfer amount: $250
Online transfer fee: $0
Compare services that send money online to China
Disclaimer: Exchange rates change often. Confirm the total cost with the provider before transferring money.
Banks vs money transfer companies
When Kim found out that he was going to have the opportunity to relocate to Australia, his first concern was for his ageing parents who would not be able to make the trip. They relied heavily on his income for survival as they haven't been able to work in years. For peace of mind, Kim decided to make sure that he would have a secure way of sending them money from Australia before committing to the move. What he found in his initial research was that he could choose between Australian banks and companies that specialise in overseas money transfers.
| | Bank | International money transfer service |
| --- | --- | --- |
| Rate of exchange | AUD$1 is equivalent to RMB4.92 | AUD$1 is equivalent to RMB5.36 |
| Fees for the transfer | The origination bank will charge $22. Kim will have to check with the destination bank in China to find out if additional fees apply. | Kim will be charged $18 to send AUD$1,000 to China. |
| Amount of renminbi received for every AUD$1,000 | RMB4,922.80 | RMB5,358.76 |
| Amount of time for transfer to complete | Bank-to-bank transfers typically take two to three business days to complete. | This company will be able to complete the transaction in minutes. |
| Options available | You can only make a bank-to-bank transfer with this service. | For money being transferred to China, you can choose a cash pickup or have it deposited into a bank account. You also get the choice of having the money sent in renminbi or US dollars. |
What's the difference?
Kim's parents will receive RMB435.96 more if he decides to use the money transfer service instead of the bank. He will also save $4 on each transaction of $1,000.
How do I compare companies when transferring money to China?
Over the course of a year, Kim would lose over RMB4,000 if he were to send $1,000 a month through the bank. Look at the following features closely when doing your own research to avoid this happening to you:
The exchange rate. This is important since it can cost you a lot of money in the long run. Some transfer services will offer a competitive exchange rate but offset this with high fees; others can offer less competitive rates but low fees. Be sure to factor this into your comparison.
The amount of fees charged. You need to examine the fees closely to make sure that a good exchange rate is not being offset by high fees. Also note that many transfer companies will give you free transfers when the transfer amount is above AUD$10,000.
Pickup options. This is important because you don't want to put your recipient in a position where they have to travel far to get the money that you send. Also keep in mind that if your recipient in China doesn't have a bank account, a cash pickup service might be a good option.
Turnaround time. While it may not be important for regular payments, having the option of an instant transaction during an emergency can be helpful.
Transfer amounts. Many companies and banks have a cap on the amount of money sent per transaction. If your intent is to send large amounts of money, this will be a feature you will want to explore in depth. Also, many companies will have minimum transfer amounts. For some services, this can be as large as AUD$1,000.
Emergency cash transfers in China
If you are visiting China and find yourself in need of money, there are a few options available that can help:
Bank travel card. Banks such as NAB offer travel cards that can be loaded with multiple currencies. These can help you access cash fast if you lose your wallet or your money is stolen.
Travel insurance. You should not travel outside of Australia without travel insurance. Under certain circumstances, they will replace your cash if you lose your purse or are robbed.
A money transfer service. Even though you are outside of Australia, you are still permitted to receive funds through a money transfer service company, provided you have a valid photo ID.
Cash pickup locations in China
Western Union
Shanghai

China Construction Bank700 Yanan East Rd Huangpu Dist Shanghai, Shanghai 200001 +86-21-53850780. Open Monday through Friday 9am to 4pm; closed on Saturday and Sunday
Postal Savings Bank of China

279 Huangpi Bei Road Huangpobei Lu 279 Hao Shanghai, Shanghai 200003 +86-21-63593536. Open Monday through Friday 8:30am to 5:30pm and Saturday to Sunday 9:30am to 4:30pm
Beijing

CCB 1st Floor Dingxin Building No27 Guangqumennei Street Dongcheng DisBeijing, Beijing 100062 +86-10-87101597. Open Monday through Sunday 9am to 5pm
Agricultural Bank of China

Bld 21 Yard 8 Taiping St Xicheng District Beijing, Beijing 100050 +86-10-58321498. Open Monday through Friday 9am to 5:30pm and Saturday to Sunday 10am to 4pm
MoneyGram
Shanghai

ICBC SH Guojijichang Branch Haitianwulu Diyicanting Shanghai, 0 862168341159. Open Monday through Friday 9am to 5pm; closed Saturday and Sunday
Bank of Communications

99 Huaihai East Rd. Shanghai, 200002 862163861063. Open 9am to 4:30pm Monday through Friday; closed on Saturday and Sunday
Beijing

BOC-BJ Chedaogou Sub-branch 88 Zi Zhu Yuan Rd Hai Dian District Beijing, 0 861088552753. Open Monday through Friday 9am to 5pm, Saturday 9am to 4pm and Sunday 10am to 4pm
BOC-BJ Lianhuahe Sub-branch

178 Guang An Men Wai Avenue Xuan Wu District Beijing, 0 +861063268090. Open Monday through Friday 9am to 5pm and Saturday to Sunday 10am to 4pm
Tips for picking up cash in China
The Department of Foreign Affairs and Trade advises Australians travelling to China to exercise normal safety precautions.
You should always be wary if travelling to a money transfer location to pick up cash no matter where you are. Travel with a friend if possible and ask your hotel to arrange safe transportation for you. After receiving your cash, secure it back in your hotel safe before heading back out.
Documentation you'll need to process your transfer
If you have decided that a bank or money transfer service is your best option for sending money from Australia to China, you will need to set up an account. If you are going to take advantage of a money transfer provider, make sure that you know the following information about your primary beneficiary:
Your recipient's name. When picking up cash, your recipient is going to need to show photo ID. The name on this ID must match the name on the transfer order exactly.
Your recipient's bank account information. If you are choosing to send the money to a bank account, make sure that you know the institution name, the bank account number and the bank routing number.
Your recipient's address. You may be asked to provide an address for the recipient.
Your recipient's contact details. In addition to the address, your money transfer service or bank might ask for the recipient's phone number.
On a cash pickup transaction, you will be given paperwork that contains a personalised tracking number. You will need to pass this along to the beneficiary in order for them to receive the money.
Frequently asked questions
More guides on Finder