How much does a business loan cost?
Not sure what your business can afford? Find out exactly how much a business loan could cost you with this guide.
We're committed to our readers and editorial independence. We don't compare all products in the market and may receive compensation when we refer you to our partners, but this does not influence our opinions or reviews. Learn more about Finder.
Deciding to get a business loan, whether your business is established or a startup, is a big financial decision. A loan gives you access to funds that can get your business moving, but first you must determine whether your business can actually afford the loan or not.
There are a range of business loans, each with different interest rate and fee structures, which can make it hard to compare costs. In this guide you'll find out how you can work out whether a business loan is an affordable option for you and your company.
How much does a business loan cost?
The cost of a business loan depends on the lender and the product for which you are approved. A business loan that is less risky for a lender, such as a loan secured with real estate, is likely to come with a lower interest rate and fees. Loans that are more flexible, such as lines of credit, or that are higher risk, such as unsecured loans, tend to come with higher rates and fees.
Loan type
Typical fees
Business overdraft

Establishment fee
Monthly or account-keeping fees
Facility fees

Line of credit

Line fee
Establishment fee
Monthly or account-keeping fees.

Short-term business loan

Establishment fee
Service fees

Credit card

Annual fee
Reward program fees
Late payment fees
Fee for exceeding your credit limit

Cashflow lending

Establishment fee
Monthly fees

Invoice financing

Establishment fee
Line fee
Monthly fee

Trade finance

Establishment fee
Line fee
Monthly fee

Fully-drawn advance

Establishment fee
Monthly fees

Business vehicle finance

Establishment fee
Document fees

Equipment finance

Establishment fee
Document fees
Loans that offer flexibility with repayments and shorter loan terms tend to come with higher rates that are charged daily, rather than monthly. Business lenders charge a range of different fees and interest rates depending on the loan type you choose. These are explained in detail below.
Valiant Finance works with a large panel of lenders that can help you find a loan for your business.
Access to 60+ lenders

Dedicated credit specialists

Various loan options available
---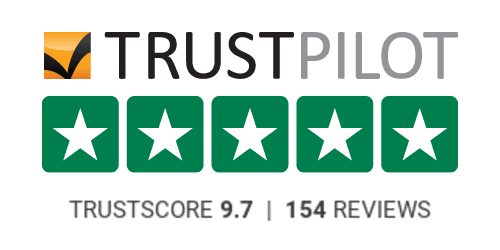 Business lenders you can compare
What fees should you expect with a business loan?
Lenders charge various fees, so keep an eye out for any of the following when you apply:
Establishment or application fee. This fee is paid to cover the setting up of the loan.
Document fees. This fee covers the production of documentation and the time spent preparing your file.
Monthly fee. You pay this fee for the day-to-day management of your loan.
Withdrawal fee. If your loan is issued with a Visa or debit card, you may pay a fee for every transaction executed with your card, especially if you're withdrawing from another bank's ATM.
Annual fees. Business credit cards come with annual fees to cover the administration of your credit account. These fees vary according to your card type and its features.
Electronic transaction fee. This fee is charged when you transfer money electronically.
Late payment fee. This fee will be charged for late payments. Usually you have five days after the due date before this fee is levied.
Early repayment fee. If you make additional repayments, you may be charged a fee for shortening the loan term and decreasing the interest you'd ordinarily be paying the lender.
Line fee. This is charged by a lender to keep open a line of credit.
Early exit fee. If you settle the whole balance before the end of the loan term, you may be charged fees.
Amendment fees. Your lender may charge these fees if you request changes to your loan agreement. For example, if you'd like to extend the loan period or decrease monthly payments, you will be charged a fee to cover the administrative costs of making the change.
What interest rates are charged on a business loan?
Depending on your loan type, you could be charged any of the following interest rates:
Fixed interest rate. This rate remains the same for your whole loan term, which in turn keeps your repayments the same. However, you may not be able to repay your loan early without penalty.
Variable interest rate. Your interest rate fluctuates throughout your loan term and your repayments can change. You are usually able to repay the loan early without penalty.
Variable and fixed interest rate. Usually offered with mortgage equity loans or full drawn advances, this option gives you the flexibility of a variable rate as well as a fixed interest rate when you need it.
Factor rate. This is a decimal figure that is essentially a payment multiplier. The interest does not compound and is charged to the principal loan amount. It's often applied to unsecured, short-term business loans.
Discount rate/fee. This type of cost structure is used by invoice factoring companies. The discount rate is a percentage and is charged to the value of the invoice.
Naritas Commercial Finance


If you're considering a commercial loan, compare the options from Naritas Finance.
Apply in less than 30 minutes.
Regulated by ASIC
Get access to 24/7 Customer Support
What should I keep in mind when comparing business loan costs?
Taking the time to compare business loans will help you narrow down the loan options available, as well as the lenders most likely to approve your application. Make sure that your business is able to afford repaying a loan before submitting an application.
Besides the associated fees, you should also consider:
Loan amount
Loan term
Possible penalties
It's important to make sure that your business profile corresponds to the lender's criteria. Remember that a loan application shows up on your credit report whether you're approved or not.
Need to manage cash flow?
Invoice financing is a type of business loan that comes with reduced risk, no asset requirements or interest payments. This type of loan is secured by outstanding invoices.
Compare the invoice financing products below.
Picture: Shutterstock
More guides on Finder