Business Cash Loans Perth
When a sudden emergency arises for your Perth small business, a quick cash loan could bail you out in just a few hours.
We're reader-supported and may be paid when you visit links to partner sites. We don't compare all products in the market, but we're working on it!
With roughly two million Australians and foreigners residing in Perth, your small business has great opportunity to grow. Perth is now the fourth largest city in the country and its growth and prosperity can be attributed to the abundance of natural resources in Western Australia.
Serving as the state's capital city and catering to a large migrant population have all contributed to a wide range of business opportunities in Perth. This in turn makes for a large base of businesses of all sizes that benefit from the availability of business cash loans.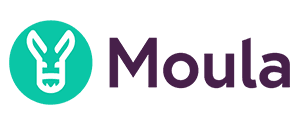 Moula Business Loan
Borrow up to $250,000
Flexible lending criteria
No hidden fees

100% confidential application
Moula Business Loan
An unsecured business loan with online application and no upfront or early repayment fees.
Interest rate type: Fixed
Interest rate: from 8.3% p.a. to 29.22% p.a.
Comparison rate: from 15.64% p.a. to 52.14% p.a.
Establishment Fee: 2% Establishment fee
Minimum loan amount: $5,000
Maximum loan amount: $250,000
Compare a range of personal short term finance options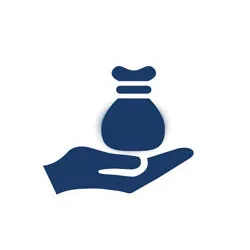 How do business cash loan providers in Perth work?
Many small businesses can, from time to time, use the financial push that a business cash loan provides. These loans work by allowing access to funding quickly in the event of an emergency or even if you want to increase your stock for the upcoming holidays.
The institutions that provide these business cash loans in Perth are usually able to give you a reply the same day. These same lenders are also providing additional financial services to Perth residents, including personal loans if the business loan does not apply to your needs.
How to compare short term loan lenders
With most offering online applications and quick reviews, you can find a business cash loan in Perth that will give you money in hand within 24 hours, if the very same day. If you need the cash that fast, compare the average wait time between lenders and fees involved.
The minimum and maximum amounts allowed will vary from lender to lender. If it is only a small push you need, try to find a lender that will accommodate that rather than applying for more money than required.
You are going to want to see how much you will have to pay in interest and fees once the loan is settled.
Try and find a business cash loan provider in Perth that is offering a wide range of banking services. By developing a relationship with them you may make it easier on yourself in the future if you ever have a need for a personal loan or other type of loan.
In what areas in Perth are cash loans available?
Most of the business cash loan providers that service Perth have online access, allowing them to be available to just about every part of the city and the outlying suburbs. With the large number of small businesses in the city, there is no area that will not benefit from this service.
With its high influx of immigrants and fast-growing economy, Perth is full of small businesses that are providing essential goods and services. These businesses are able to grow and thrive along with the city with the help of business cash loans.
West Perth

This once exclusive suburb of Perth is now predominantly business oriented with a large number of medical specialists and mining companies. Serving these offices is a main commercial zone on Hay Street. Also benefiting from this commercial area is the state Parliament House, a major feature of West Perth.

Northbridge

A large ethnic community makes up the population of Northbridge, an inner-city suburb of Perth. At its core is Perth's main nightlife district, which is located on James and Lake Street.

East Perth

Inside of East Perth is the main railway station for interstate travellers. Claisebrook has platforms for most of the railroad lines in Western Australia, including the Indian Pacific.
Kensington

Named for a former racecourse, Kensington is a mostly residential suburb of the city. Bordering Technology Park, Kensington is home to the playing fields for Wesley College.

Perth

The central business district for the city is located within the suburb of Perth, which spreads northward to Hyde Park. This is a predominantly commercial area which is also home to the Western Force Super Rugby team.

Highgate

One of the smallest suburbs of Perth, Highgate was named for a village in Kent, England. Its skyline includes the Lincoln Street Vent, an old sewerage vent which was used during WWII as a secret base for communications.
Pros and cons
Pros
Funding.
Most business cash loan providers in Perth provide a wide range of loan amounts.
Quick turnaround.
You can usually have the funds you need in one or two days.
Easy application.
In many instances, you will only need to provide proof of consistent sales and a physical place of business.
Flexibility.
Many of these services are offered with terms that range from one month to three years.
Interest rates.
The interest rates for these loans are surprisingly low considering the quick service they provide.
Cons
Fees.
There could be monthly fees with a business cash loan that will vary from provider to provider.

Questions to ask your payday loan provider
Before signing any paperwork for your loan, make sure that you have a clear understanding of all of the following points by asking a representative directly:
How often may I make repayments and am I penalised with fees for making extra ones?
Will you be directly debiting my transaction account for the repayment?
What kind of documentation will you need for an approval?
Will I need to provide an asset as a form of collateral for this loan?
How much credit can be extended and what may I use it for?
While this type of loan is certainly appealing for a small business owner, you should be carefully considering all of your options. Compare the different lenders' terms and fees carefully before you make any final choice.
An alternative to business cash loans
If your business has outstanding invoices, invoice financing, a type of business loan, can give you access to funds to manage your cash flow effectively.
Compare the invoice financing products below.
Picture: Shutterstock
More guides on Finder