Administrative assistant resume templates
Are you an assistant on the hunt for a new job? A polished resume is the first step in the right direction.
We're reader-supported and may be paid when you visit links to partner sites. We don't compare all products in the market, but we're working on it!
Here's a fun fact not everyone knows: administrative assistants are the bread and butter of any company. They keep the place running by ensuring that their supervisors are always on top of their workload and, hopefully, making their lives easier in the process. In other words, a top-notch assistant is invaluable.
Working as an administrative assistant is a great stepping stone, as it may lead to a higher-up position within the company. So, creating an eye-catching resume should be at the top of your list of priorities. Let's take a look.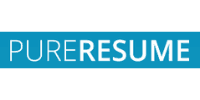 Pure Resume Offer
Get a professionally designed resume starting from $24.99.
What is an administrative assistant resume template?
An administrative assistant resume template is a document you download as a Word document or PDF and then modify to best fit your needs. It's already structured as a resume, so you get a good sense of what information to include in your own resume and how to best arrange it.
Even better, it's tailored to an administrative assistant job, so your edits shouldn't take too long. For instance, you probably have a lot of the skills already listed as an example.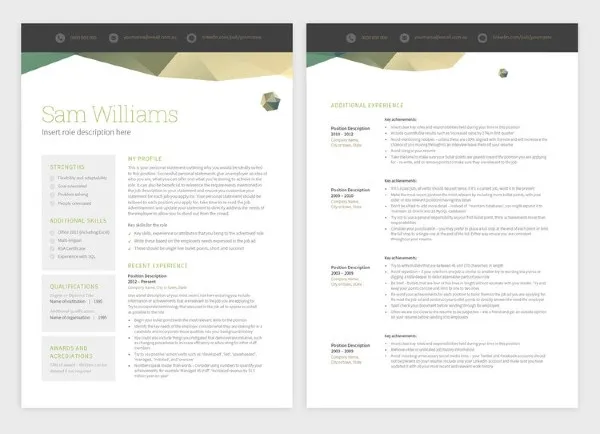 Download this template at Pure Resume
What are the features of administrative assistant resume templates?
Every template is different, but all the good ones share similar features. Great administrative assistant resume templates are:
Clean – the template features modern design with appealing fonts and simple elements
Easy to scan – enabling you to highlight your accomplishments and experience
Easy to customise – all you need to do is download the template and replace the filler information with your own
Comprehensive – includes all the sections you would find in a traditional resume
Inspiring – you can use the placeholder info as a starting point for writing about your own professional past.
What should I include in an administrative assistant resume template?
An administrative assistant resume template comes packed with all the sections you need to put your best foot forward. You can also add new sections if you feel like the employer would benefit from learning even more about you.
Whichever the case, here's what information a solid resume should feature:
Contact information – include your name, e-mail, phone, location
Summary/objective – use a couple of sentence to summarise who you are and what are you looking for (e.g. Driven administrative assistant with 4+ years of experience and excellent communication and organisational skills, looking to leverage my abilities in a challenging environment)
Work experience – list previous jobs in reverse chronological order, along with the responsibilities you excelled at for each one
Education – mention your degree and any coursework you think may be relevant
Skills – list techincal skills (Microsoft Office, Quickbooks, billing, calendar management and so on) and soft skills (good communication, problem-solving, attention to details, discretion etc.)
Accomplishments – feature any courses and certifications
Other – you can include a list of interests/hobbies and a section listing languages you're fluent in.
Get a resume template to meet your needs
Does your company belong in this list?
How much does an administrative assistant resume template cost?
Here's the good news: there are plenty of free administrative assistant resume templates you can download online. You can also use a resume builder at no cost to craft your resume from scratch.
Alternatively, paid templates are available with prices typically ranging from $5 to $15. If you're looking for something extra, they make for an excellent investment. They usually come bundled with a cover letter template, saving you extra hassle.
Pros and Cons of using administrative assistant resume templates
Pros
Time-saving and efficient
Free options available
Provide inspiration for writing your resume from scratch.
Cons
Often feature generic design that doesn't allow you to showcase your personality
Don't always work in your favour if you have gaps in employment or are changing careers.
Bottom line
If you have trouble getting started on crafting or updating your resume, a template is an excellent choice. Look for one with appealing design and all the sections you need. You'll be saving yourself a lot of extra work and you might just get that extra edge in your job hunt.
Frequently asked questions
What's the best format for an administrative assistant resume template?
For best results, we recommend you use the reverse-chronological resume format. This is a competitive field so you want to make the information easy to scan for potential employers.
How long should my administrative assistant resume be?
One page may be enough. Don't be tempted to include information that isn't pertinent for the position you're applying just to make the resume look more impressive. You'll only end up irritating the hiring manager or recruiter.
How can I best describe a gap in my resume, especially if I don't have a lot of experience as an administrative assistant yet?
Ideally, any gap was due to the fact that you took a class to improve your skills. However, that's not always going to be the case. Your best bet might be to use the cover letter to explain the employment gap with honesty and confidence, making a point to explain the circumstances and share what you've learned from the process.
More guides on Finder