How to start a market research business
Collect, analyse and sell market data to interested clients.
We're reader-supported and may be paid when you visit links to partner sites. We don't compare all products in the market, but we're working on it!
Companies rely on market data for their pricing, product creation and expansion decisions. If you're entrepreneurial and passionate about market research, then starting a market research business could be an interesting next move.
In this guide, we take a look at the various steps you need to make to launch your own market research business.

Register Your Business
Register your company with Lawpath in just 10 minutes.
What is a market research business?
A market research business collects and analyses data on specific industries and niches. Their findings are sold to companies, governments or other organisations looking to learn more about people or businesses within a particular market.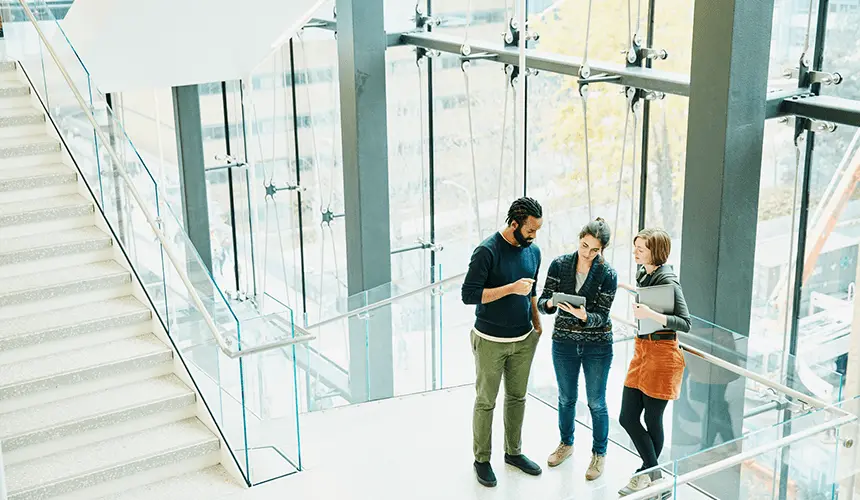 Steps needed to start a market research business
1. Create a plan
A well-established plan is an important first step to creating a successful business. Start by creating a business plan that will clearly define the business objectives and goals. Include the following aspects into your business plan:
Pick a niche. Pick an industry or market to specialise in, for example the airline industry or banking and finance.
Financial projections. List out the costs of starting your business, including the initial investment costs and the ongoing running costs. What are the potential revenue streams?
Create a sales and marketing plan. How will you find clients? How much will you charge for your services and products?
2. Learn key market research skills
To collect data, market research businesses use online questionnaires, surveys, cold calls, interviews and focus group sessions. They then apply a host of technical tools to analyse and interpret the data, after which they present a report to clients.
To run a successful market research business, you will need the following:
Research skills
Interpersonal communication skills to engage with people in interviews and focus groups
Value analysis skills to single out relevant data from merely interesting data
Data analysis skills
Report writing and presentation skills.
You should also have:
A passion for working with data, whether qualitative or quantitative
The ability to come up with good questionnaires, carry out interviews and select sample groups
An understanding of human behaviour.
3. Get qualified
There are no mandatory qualifications for starting a market research firm in Australia. However, some qualifications and accreditations that may help you run a market research business successfully include:
Qualified Professional Researcher (QPR) Accreditation. The Australian Research Society offers a professional benchmark qualification for researchers. The qualification demonstrates research experience and quality. Applicants need a minimum of three years of industry experience. After accreditation, you will be listed on its publicly available directory of qualified researchers.
Open Universities Australia. Learn everything from research approaches to data analytics from the comfort of your own home. Open Universities offers subjects like the Fundamentals of Marketing course and the Marketing Research and Analytics course. Tuition starts at approximately $3,300 for each and the programme is in collaboration with Swinburne University of Technology.
RMIT Online. You can complete an online course on Marketing Analytics and Insights from the Royal Melbourne Institute of Technology (RMIT) through Training.com.au. The course takes 6 weeks to complete, costs approximately $1000 and is in partnership with Adobe and Tableau.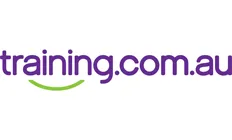 Bachelor of Applied Business (Marketing)
Acquiring a bachelor of applied business (marketing) degree from training.com.au could help start your market research career.
4. Structure your market research business
Next, you will need to figure out a business structure and register your business with the government. In Australia, there are three common options:
Sole trader. This is when you register your business with yourself as the sole owner, taking full financial and legal responsibility for the business decisions and debts. Sole trader business structures are simple and cheap to set up.
Partnership. This is where you share decision making and liability with other partners. You can, however, opt for a limited liability partnership with a general partner who makes the decisions and limited liability for other partners.
Company. A company is an independent legal entity and is owned by shareholders.
Learn more about which structure will best suit your needs in our guide to structuring a business.
If you register a company then you also need to decide on a name. You can use ASIC's business names register search tool to find a suitable name. With a name and structure in mind, you can register your business at register.business.gov.au. After registration, you will receive an Australian Business Number (ABN).
You may have to register with the Australian Taxation Office for goods and services tax (GST) if you expect to earn over $75,000 a year.
5. Buy the right software and equipment
A market research business can be started at home or from an office. Whichever you choose, you will require certain software and equipment.
In terms of equipment, you'll need the following equipment for your office:
When it comes to the software, you'll need to invest in programmes that can collect and analyse data. The more analysis you can conduct, the higher you can charge your clients. Consider the following software:
Market research software. Software that can help you build surveys and manage panels. Examples of market research software include Recollective, SurveyMonkey, Discuss.io or Voxco.
Data analytics software. Once you've collected data you'll need to analyse it to find insights. Popular software includes Tableau, Minitab and IBM SPSS.
Accounting software. Simplifying your accounting by using software that keeps track of invoices and expenses. Examples of accounting software include Sage, Xero, Quickbooks and Freshbooks.
6. Prepare necessary legal documents
Your market research business may need the following legal documents:
Service agreement. If you offer to collect and analyse data on behalf of your clients then you will require a service agreement. This agreement will set the terms and conditions between your business and your clients.
Privacy policy. As your business will revolve around collecting information, you will require a privacy policy. This policy will outline how you intend to gather, store and manage personal data.
Data sharing agreement. If you sell market data or insights then you will need some form of data sharing agreement with your clients to abide by regulations.
You can create legal documents using customisable templates found online. Alternatively, get help from a legal professional to draft or revise documents.
Get access to legal documents and advice online
Does your company belong in this list?
7. Find customers
How to decide on pricing and fees for your market research business
The fees you can charge will vary depending on factors such as the scope of the project or your business's experience. Premade market research reports often range between $1,000 to $3,000. However, if a client requires surveys to be conducted then you can charge between $6,000 and $20,000 for online, phone and mail surveys.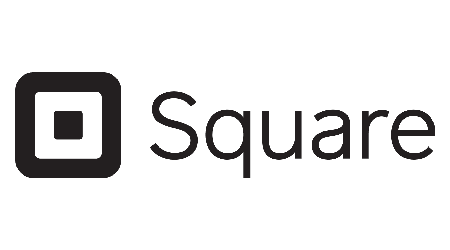 Ready to get set up with Square?
Get your business moving with payment terminals, QR code ordering, invoices and more.
Growing your client base
By this stage, you'll already know your niche, and which clients might be interested in your services. Other ways to grow your client base include:
Networking at conferences and events
Buying ads in trade publications as well as on search engine results pages
Cold calling prospective clients
Sending out flyers and brochures to commercial clients
Setting up referral campaigns
Listing your services on online directories like Yellow Pages and True Local
Setting up a profile on freelance websites like Upwork or Airtasker
Frequently asked questions
What kind of market research can I offer?
There are different types of market research. Many startup market research firms choose to focus on one niche, offering specialised services to clients. You can follow a similar path and focus your services on a specific niche or industry.
For example, you can carve out a niche in customer satisfaction surveys, telephone surveys, email questionnaires or testing product samples in focus groups. You can also specialise in certain industries such as manufacturing, retail, or banking.
Is running a market research business expensive?
The ongoing expenses of a market research firm are manageable. They include web hosting, internet and telephone bills. If you have leased an office and have staff, additional expenses will include rent and payroll.
For research-related costs such as paper inventory for printing questionnaires and focus group session venue bookings, you can charge clients an upfront fee to cover them.
More guides on Finder