How to start a dog boarding business
Turn your passion for pooches into a money-making venture.
We're reader-supported and may be paid when you visit links to partner sites. We don't compare all products in the market, but we're working on it!
For many people, the idea of being paid to care for man's best friend is a dream come true. But before you get carried away dreaming of days filled with long walks and belly rubs, remember this is a business and should be treated like one.
We will guide you through the requirements for setting up a dog boarding business and what you need to do to give it the best chance of succeeding. From legal templates to business plans, read on to find out more.

Register Your Business
Register your company with Lawpath in just 10 minutes.
What skills, knowledge or requirements do I need to start a dog boarding business?
Strictly speaking, you don't need any formal training to start your own dog boarding business, just a passion for the animals themselves. However, it's a great idea to familiarise yourself with the life and behaviour of dogs, so experience is key.
To gain this vital experience, you can start by working or volunteering at an already established dog boarding business. This will provide you with skills such as understanding dog psychology, animal health and maintaining a boarding facility.
You will also need to meet a number of requirements before you can start offering your service to paying customers. First of all, you will need sufficient space to house and care for the dogs in a clean and humane manner. Secondly, having a watertight business plan that takes into account all your expenses, overheads, and costs is critical.
What courses or qualifications might I need?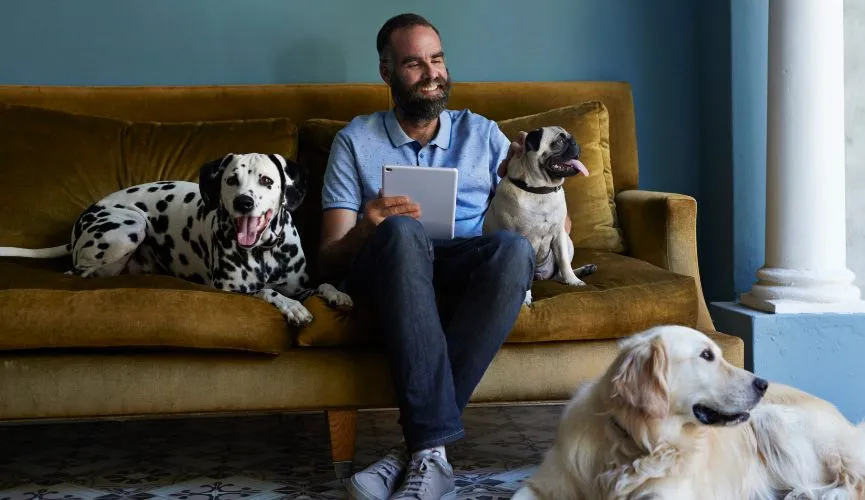 Though prior experience and qualifications in the world of animal care or veterinarian studies is a great thing to have, it is not a legal requirement for a dog boarding business.
If you have a passion for caring for dogs but lack the knowhow, there are a number of informal online courses on dog care that can set you on the right path. These courses cost around $400-$700, but the vital information you gain from them will be indispensable in a dog boarding environment.
Although no qualifications are strictly needed, having a dog-care certificate will only give your business more credibility, and add to its positive reputation.
Read more about online courses if you're looking to start a new line of work.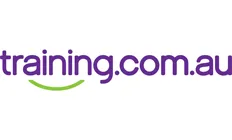 Dog Care Certificate
A dog care and dog training certificate from training.com.au could help start your dog boarding business.
Equipment and software needed to start a dog boarding business
Equipment is one of the biggest expenditures you'll need to fork out for initially. Some equipment will be a one-off purchase whereas others will require a constant and renewing supply.
Here is a list of key equipment when starting your dog boarding business:
Kennels
Dog food
Bowls
Dog brushes
Leashes
Fencing and locks
Collars
Dog toys
Alarm systems
Dog beds/blankets
Cleaning products.
In this modern age, it is also integral to any businesses success to have an informative website. Setting up your website will include registering a domain name and finding the best web host.
What business structures do I need to consider before starting a dog boarding business?
There's not one single way of structuring a business, so it is important to find the right structure for you and your business' needs. The following are classic business models that you can choose for your own dog boarding business.
Sole Traders
A sole trading business model is built around one person, in this case, you. As a sole trader, every aspect of the business is solely on your shoulders. This doesn't mean you can't work alongside someone else, but it does mean you are singularly responsible for things such as debt, losses and any legal action.
Partnership
A partnership business model is where two people are responsible for both legal responsibilities and the direction the business takes. If you are setting up your dog boarding business with a fellow family member or friend, a partnership business model can be a great option.
Do I need any legal documents written up before I start operating? What about online legal services?
When you are starting any type of business, it is essential to have all legal documentation in place, both to protect you and to prove you're qualified to offer this service. When setting up a dog boarding business, a number of essential documents are needed. These typically include:
A service agreement will be needed for every dog owner that leaves their pet to board with you. This will set out a contractual agreement between you and the dog owner, stating how long their dog will stay and what other services you will provide.
You will most likely need to qualify for a vendor's license and kennel license before you are permitted to open as a dog boarder. Kennel licenses requirements will differ from state to state, so be sure to check with your local legislation beforehand.
If you are employing staff to work at your dog boarding business, an employment agreement document is needed for each employee.
It is easy to find many of these legal templates online for free, or for a minor fee. If you need some more in-depth legal services you can find these on websites such as Lawpath and LegalVision.
Get access to legal services and documents online
Does your company belong in this list?
How can I build up my customer base?
There are many different ways to build up your customer base, from modern approaches like social media channels to more traditional methods such as word-of-mouth.
Along with your own website, you can utilise online marketplace platforms to promote your business and bring new customers straight to you. These marketplaces include:
Hipages: Hipages will link customers to needed services in their area. Promoting your dog boarding business here will match you with those looking for this particular service.
Oneflare: Oneflare is also another great marketplace that links up potential customers to your business.
Getting your business listed on the Australia's business directories is another way of building your potential customer base. Top sites include TrueLocal, Yellowpages and White Pages.
How much should I charge my customers?
Pricing up your services can be a difficult task for any startup business, yet taking a few factors into consideration will help you come up with a viable number. These factors include:
Rates charged by similar business in your area
Cost of your own overheads and the materials you need to run the business
Quality of services; offering luxury packages or discounted packages for frequent users of the service.
Dog boarding is usually charged by the day and by the numbers of dogs boarding at one time. Let's take a look at current rate examples:
$20-$40 per night for simple dog boarding services.
$40-$80 per night for more luxurious and highly attentive stays.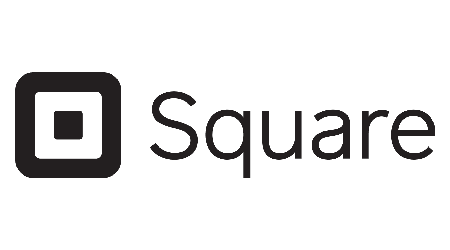 Ready to get set up with Square?
Get your business moving with payment terminals, QR code ordering, invoices and more.
Frequently asked questions
Can I make money from boarding dogs?
Though it is possible to make money from boarding dogs, it is a business that will take a lot of investment and time before you turn a profit. Money must be spent on licenses, facilities and promotion before a dollar is made. Dog boarding can be profitable, but it is not quick cash.
Is dog boarding a good business?
Dog boarding is a great business for the right person. You must start the business with a love of dogs in mind, not with the intention of it being purely money-focused. Although a business exists to sell itself, a dog boarding business will only succeed if it is run with the dog's welfare in mind.
Do I need a license to board dogs in my home?
Any official dog boarding must be licensed by the proper authorities. This can change from state to state, so be sure to check with your local legislation on the particular rules.
Back to top
More guides on Finder