Finder makes money from featured partners, but editorial opinions are our own.
23 must-have small business mobile apps
Great smartphone apps to help manage and grow your small business
Time is precious for small business owners. No matter what industry you're in, when you run your own business there never seems to be enough hours in the day to do everything you need.
If you're looking for a way to make everyday business management tasks quicker and more convenient, there's an app for that. Whether you're sending invoices or filing important documents, you'll be able to find a smartphone feature to stay on top of those essential but time-consuming duties.
Here are 23 of the top apps for small businesses.
Small business apps for communicating and collaborating
Zoom
Cost. App is free but for small businesses it starts from $20.99
Why do I need it? Zoom makes it convenient to host video meetings or education services like tutorials. It's got a simple interface that is seamless as long as your bandwidth can handle the stream.
You can install Zoom for business on iOS and Android.
---

Slack
Cost. Free
Why do I need it? Tired of multiple, back-and-forth email chains with your staff? Slack can save time and increase productivity with real-time communication and collaboration for you and your team. There are several options available to provide easy and efficient communication including direct messages, private channels and group chats. The search function helps you find specific information easily and a drag-and-drop feature allows for file sharing.
It looks like we don't have any coupons at the moment. Take a look at our most recent deals
You can install Slack on iOS and Android.
---
Skype for Business
Cost. App is free but Skype for Business is $2 per month.
Why do I need it? Skype has transformed how we communicate in recent years, but did you know it also offers a business platform? Skype for Business includes voice and video calls over wireless, instant messaging, meetings for up to 250 people and the same easy-to-use interface. No matter where you and your team are located, as long as there's an internet connection, Skype for Business makes communication and collaboration easy.
You can install Skype for business on iOS and Android.
---
ClickMeeting
Cost. Free
Why do I need it? ClickMeeting's extremely useful app takes videoconferencing to the next level. Easily schedule live webinars, synchronise meetings with your calendar, stream media and meet with up to 25 people or present to up to 5,000 people. You can also record and store events for future reference.
Start using ClickMeeting on iOS and Android.
---
Homebase
Cost. Free
Why do I need it? Coordinating your own work schedule with those of your staff can be difficult for any small business owner. With the Homebase mobile app you can build a schedule for yourself or an employee, track the hours worked and calculate your business's labour costs as you go. Coworkers can also trade shifts and liaise with one another.
Homebase is available on iOS and Android.
---
Deputy
Cost.Free
Why do I need it? Another time-saving app to stay organised, Deputy offers a fast and easy way to create rosters for your employees. You can schedule shifts, make group announcements, integrate rosters with other software like QuickBooks and notify staff when they're working via email, SMS and push notifications. An automatic feature reminds employees of their shift on the morning they're due to work, ensuring you and your team are always on the same page.
You can download Deputy on iOS and Android.
Small business apps for accepting payments
Square Point of Sale
Cost. Free (Contactless and chip reader available for $59)
Why do I need it? Does your small business accept mobile and credit card payments? This free point-of-sale app allows you to facilitate tap-and-go cards and mobile payments, such as Apple Pay, and simultaneously keep track of sales and inventory. Simply install the Square Point of Sale app on your smartphone or tablet and pair it with a Square contactless and chip reader or a Square chip card reader. You can then accept credit card, debit card and mobile payments easily, with money deposited into your account within one to two business days. Visa, MasterCard and American Express are all valid, but a fee of 1.9% applies to each payment.
Download Square Point of Sale for iOS here.
---
PayPal Here
Cost. Free (Tap and go card reader available for $149 or Chip and PIN card reader available for $99).
Why do I need it? PayPal Here uses a small card reader near your smartphone to accept payments by Visa and MasterCard credit and debit cards at a cost of 1.95% per transaction. You're also able to invoice customers straight from your mobile, itemise orders and process full or partial refunds.
Small business apps for managing social media accounts.
---
HootSuite
Cost. Free.
Why do I need it? In the modern business world an organised social media strategy is crucial to online success. This is where HootSuite can help – it's the most popular social media management app worldwide allowing you to share and schedule posts on Facebook, Instagram, Twitter and LinkedIn. The AutoSchedule feature saves time by spreading content over a number of days, while the analytics tools help you track the success of your social media strategy.
Try HootSuite on iOS and Android.
---
Sprout Social
Cost. App is free, Sprout Social membership plans start from $99 per month.
Why do I need it? A companion app for Sprout Social account holders managing your Twitter, Facebook, Google+ and LinkedIn profiles and posts. You can view and respond to messages, compose a post or schedule future posts and share content from your feeds. Access extensive analytics tools on the go and find ways to engage with your customers through social media.
Download Sprout Social for iOS and Android.
Other useful small business apps
Thrive - Small Business App
Cost. Free
Why do I need it? The Thrive Small Business App tracks your business' performance in real time. Through the app's user-friendly interface you can access current sales, profitability and social media data. Gain an understanding of the significant events and developments affecting your business and sales so you can make informed decisions about its direction and future.
You can download Thrive for iOS here.
---
Canva
Cost. Free
Why do I need it? This app helps you harness your creative power if you need to assume the role of graphic designer. Canva is an Australian design and photo editing app specialising in social media posts and banners, blog posts, thankyou cards, invitations, posters, flyers, business cards, logos and more. With hundreds of design templates to choose from, you can use your own photos or shop from a library of over one million images. Add a professional touch to your business without paying a premium price.
Download Canva for iOS and Android.
---
SurveyMonkey
Cost. Free
Why do I need it? Want to know what your customers or staff really think about your business? Find out with the SurveyMonkey app and create a survey from scratch or using a template to send off via email, text or social media. You can filter, compare and analyse the survey results as they arrive in real time. The data is then displayed in convenient charts and tables to help you better understand the results and what they mean for your small business.
Download SurveyMonkey on your iOS or Android smartphone.
---
MailChimp
Cost. Free
Why do I need it? Email marketing is an effective and affordable way for your business to stay in touch with its customers. With the MailChimp app installed on your smartphone, you can manage your email marketing strategy whenever and wherever you want. Start and build a customer database, track subscriber activity, preview drafts of upcoming campaigns, check out reports and a whole lot more. By monitoring trends in customer engagement and campaign success you'll be well placed to continue growing your business.
You can download MailChimp for iOS here.
---
Australian Taxation Office
Cost. Free
Why do I need it? The final app on this must-have list for small businesses may not be the most exciting, but it'll be very useful come tax time. While the ATO app has always been useful for employees, it also offers a host of benefits to sole traders. You can use the app to record and manage work-related expenses, upload the details of your deductions, look up an Australian Business Number and work out key tax dates for your business.
You can download the ATO app for iOS here.
While no one smartphone app can tell you how to run a small business, there are a stack that can help you save time and money every day. Check out these 23 apps at Google Play or Apple's App Store and start increasing your productivity and profits.
Small business apps for accounting
QuickBooks Accounting
Cost. Free 30-day trial with monthly subscriptions starting from $4.99 per month for sole traders.
Why do I need it? If managing business accounts is the bane of your existence, this handy app can make it much easier. QuickBooks allows you to send and track invoices on the go, view profit and loss reports, capture photos of receipts and more. Your data is automatically synced across all devices, so you can always keep track of your finances and your business's overall performance.
You can download the Quickbooks app on iOS and Android.
---
Xero Accounting & Invoices
Cost. Subscriptions from $25 per month.
Why do I need it? Xero is a mobile accounting app with a range of tools to assist small business owners in managing their finances. It allows you to view your account balances and outstanding invoices, settle bank transactions, send invoices on the go and monitor your cashflow in real time. A very handy resource if you're strapped for time.
The Xero app is available for download on iOS and Android.
---
Expensify
Cost. Free
Why do I need it? Managing your business expenses can be time consuming and confusing. Expensify makes staying organised easier by letting you quickly and easily upload receipts to capture expenses on the go. Using OCR SmartScan, it automatically reads and imports essential receipt details before categorising and compiling these into expense reports. Mileage and time tracking features are also included.
You can download Expensify for iOS here.
---
Invoice by Wave
Cost. Free
Why do I need it? This is ideal if you're looking for an app to create and send invoices easily. Send customised, professional invoices straight from your phone and receive notifications when you've been paid. You can also track and duplicate previous invoices with the tap of a button.
Download the Invoice by Wave app for iOS and Android.
Small business apps for file sharing, file storage and organisation
Dropbox
Cost. Free (for up to 2GB storage). Dropbox for Business starts from $17.50 per month for up to 2TB of storage.
Why do I need it? One of the most useful cloud storage and file sharing tools around. Simply install Dropbox on your phone and all other devices while it automatically syncs documents, images and videos across every platform. The latest version of any file you create is always available, it's easy to use and could save you a whole lot of stress.
Download Dropbox for iOS and android.
---
Google Drive
Cost. Free for up to 15GB of storage.
Why do I need it? Google Drive is another secure online file storage and sharing option. It holds all your business files in one place and allows you to access these from any device. Added sharing settings let you control who can view and edit documents, so it's easy to collaborate with your staff or clients.
You can download Google Drive for iOS and Android.
---
Evernote
Cost. Free.
Why do I need it? Evernote is a great app for any small business owner who needs help staying organised. Essentially a digital file cabinet, it captures all your important business notes, to-do lists, images, videos and web pages in the one place. Everything you store is then synced across all your devices so it's always accessible.
You can download Evernote for iOS and Android.
---
TripIt
Cost. Free.
Why do I need it? Organising a business trip and keeping track of flight confirmations, hotel bookings and transport arrangements can be overwhelming. TripIt combines all your important travel documents and discrete trip details into one comprehensive itinerary. You can access this at any time and easily share it with anyone.
You can try TripIt today by downloading it on iOS and Android.
---
HelloSign
Cost. Free
Why do I need it? Signing important business documents when you're constantly on the go can be a hassle. Instead of printing, signing, scanning and emailing paperwork, HelloSign offers a straightforward way to send and receive contracts to make the process easier. This app allows you to scan documents or import PDF files using your phone, create a realistic signature with your fingertip and submit the signed document via email.
HelloSign is available on iOS and Android.
Why you can trust Finder's business loan experts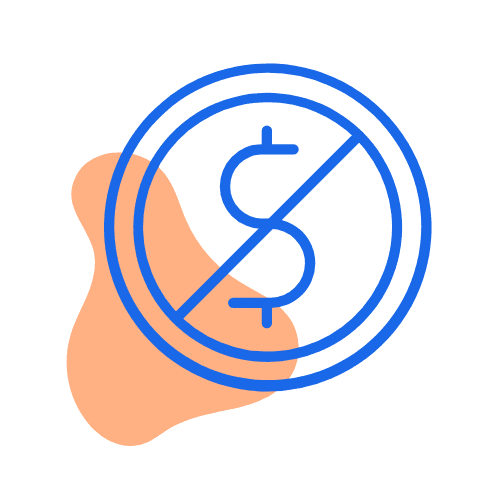 We're free
Our business loan engine is completely free to use. There are no costs at all for you to use our database to find a better deal. Better still, we regularly run exclusive deals that you won't find on any other site.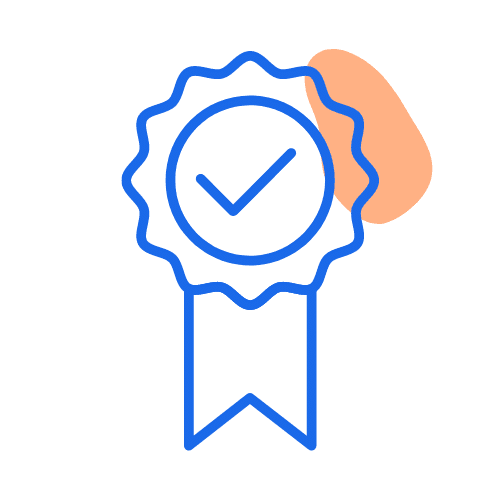 We're experts
We've researched and reviewed hundreds of loans, down to the fine print. Our database and tables are always up-to-date and our in-house experts regularly appear on Sunrise, 7News and SBS News.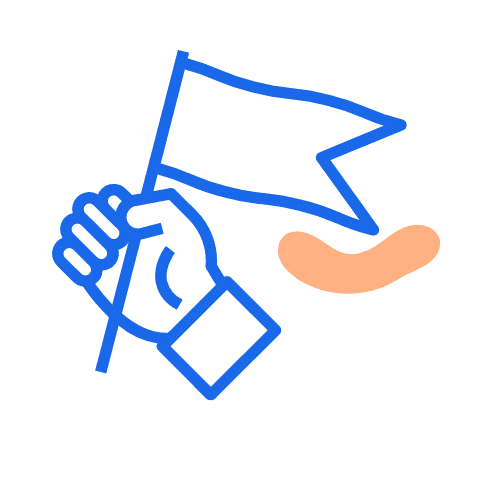 We're independent
We are independently owned and have a mission to help Australians make better financial decisions. That means our opinions are our own and you can compare nearly every business loan in Australia on the site (and find a better deal).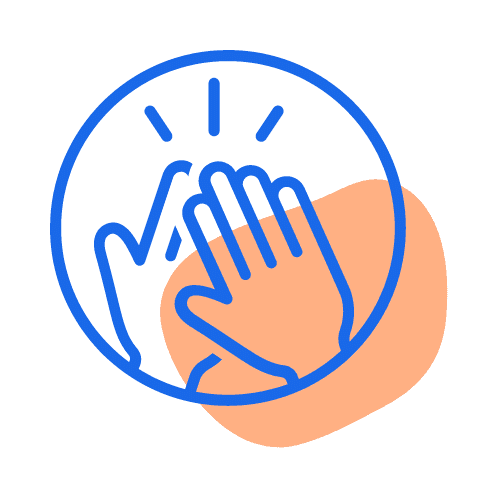 We're here to help
Since 2015, we've helped 50,000+ people find a business loan by explaining the options simply. You don't need to give us any details to use our tables. We're here to help you make a decision.