Small business loans
Compare small business loans that will help you reach your goals.
We're committed to our readers and editorial independence. We don't compare all products in the market and may receive compensation when we refer you to our partners, but this does not influence our opinions or reviews. Learn more about Finder.
Valiant Finance works with a large panel of lenders that can help you find a loan for your business.
Access to 60+ lenders

Dedicated credit specialists

Various loan options available
---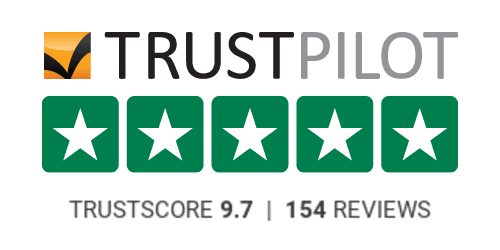 Australian small business loans
Alternative finance options for small businesses during the COVID-19 outbreak

If your business has been affected by COVID-19 there are a number of options available to help you financially:

The banks are offering various relief measures to help small businesses during this time of uncertainty. This includes measures such as payment deferrals, fee and interest waivers and discounted rates on business loans.

The government is employing various tax relief measures including: refunds, deferrals, and waivers to help businesses retain staff and purchase new equipment during this time.

State governments have also revealed their own grants schemes, tax relief, and interest-free business loans designed to provide cashflow assistance to SMEs.
If you're looking to fund the growth or expansion of your small business, there are several loan options available to help you reach your financial goals. Finding the best small business loan can be difficult, so let's take a look at how to compare your finance options and find the loan that's right for you in this guide to small business loans.

What's a small business loan?
A small business loan is, quite simply, finance for your business. These types of loans can be used for a number of business purposes and are available from both bank and non-bank lenders. In order to qualify for a small business loan, you must be either the owner or a director of a listed company. If your company is listed, you will have an ABN or ACN – Australian Business Number or Australian Company Number. One of these numbers is required for any form of business loan.
For information on what small business loans are available during the coronavirus outbreak, click here.
What types of small business loans are available?
Whatever your financing requirements, there's a wide range of small business loan options available:
Compare invoice financing products
Which small business loan is best?
The loan that is best for you will depend entirely on your business's structure and what you need the loan for. For example, if you need help with ongoing cash flow and are a B2B business that invoices their clients for goods or services, invoice finance might suit your needs. If you are the owner of a cafe and you need a new coffee machine, a business credit card might work best. If you're looking to expand your company and buy new premises, perhaps a peer-to-peer loan would suit.
It's best to consider what it is you'll need the loan for, how much you'll need and which repayment method suits your business the best prior to submitting an application.
What can a business loan be used for?
A business loan can generally be used for any worthwhile business purpose, including the following:
Purchasing equipment or stock
Improving cash flow
Debt consolidation
Business expansion
Marketing and advertising
Payroll

How much can I borrow with a small business loan?
As a small business owner, you can generally borrow from $5,000 to $250,000, though some lenders will allow you to borrow up to $1,000,000. The amount you can borrow will generally be tied to the size, age and revenue of your business.
Some secured business lenders have no limit on the amount of money that they are able to lend. However, your asset security will have to be equal to or greater than the value of the loan funds.
Is my small business eligible for a loan?
Lenders consider a number of factors to see if you're eligible for a small business loan. While the exact criteria will vary from one lender to the next, the decision is based on things such as the following:
Turnover. Your small business may need to have a minimum amount of turnover to be eligible for a loan. Depending on the lender, this could be calculated on a yearly or monthly basis. While one lender might require your business to have an annual turnover of at least $100,000, another might need to see evidence of monthly sales exceeding $10,000.
Age of business. Your business may need to have been operating for a minimum period of time in order to be considered for a loan. Commonly, this minimum period is 6-12 months. Established businesses are considered a much lower lending risk than new startups. However, some lenders do cater to startups in need of finance.
Business financials. In addition to turnover, lenders will request a range of other financial information about your small business. This could include details of your existing bank accounts and loans, previous tax returns, profit/loss statements and future financial projections. If your business has outstanding debts, these will need to be divulged to the lender.
Credit profile The lender will investigate your business's credit history and will also check all directors' credit profiles. If your credit history is less than perfect, a bad credit business loan may be the solution. Some invoice finance providers also cater to business borrowers with bad credit since any funds you borrow will be tied directly to your outstanding invoices – which are used as security on the loans.
How much does a small business loan cost?
There are three factors you need to consider when calculating the total cost of a small business loan:
The loan amount. The more you borrow, the larger your repayments will be.
The interest rate. The higher the interest rate that applies to the funds you borrow, the more the loan will cost you to repay. Different business loans may offer either fixed rates, which remain the same for the term of the loan, or variable rates, which change in line with market rates.
Fees and charges. You'll need to read the fine print to find out what upfront and ongoing fees apply. These include application and establishment fees as well as ongoing monthly or annual charges.
Don't forget to check the comparison rate when comparing interest rates on small business loans. Comparison rates take into consideration any fees and give a better reflection of the cost of the loan.
How to get a small business loan
Once you've found the best small business loan to meet your financial needs, you can apply using the following steps:
Apply online. Most lenders will let you apply online. You'll generally need to provide your name and contact details, plus your ABN/ACN and some other basic business information. You'll also have to supply detailed financial information about your business, such as turnover, profit/loss statements and future cash flow projections.
Get approved. If you're successful, you will receive a quote from the lender with the terms of your loan, which you can then accept.
Receive and use the funds. Processing times vary between lenders, but it's often possible to access the funds you need on the next business day. These can then be used according to the needs of your business.
Manage your repayments. You will need to factor your loan repayments into the operating costs of your business and ensure they are paid on time to avoid costly fees.
Mistakes to avoid
Choosing the wrong finance option
There are benefits and drawbacks to all business loan types. Picking the wrong loan for your situation could be costly to the success of your business. Really consider which type of loan would work best for your business before applying. If you're unsure, contact an expert, such as a finance broker.
Not having your application prepared
You will need to provide specific details of your business as part of your application. If you fail to provide them, you risk your loan being delayed or even rejected altogether.
Choosing the wrong loan terms
It's important to understand your financial needs when choosing how much to borrow. If you end up borrowing too little, you may struggle to finance your business. If you borrow too much, you may be stuck making larger repayments than necessary.
Small business loans during COVID-19

If you're looking for a small business financing because your business has been affected by the recent pandemic, there are options and information available to you. This includes:
Valiant Finance works with a large panel of lenders that can help you find a loan for your business.
Access to 60+ lenders

Dedicated credit specialists

Various loan options available
---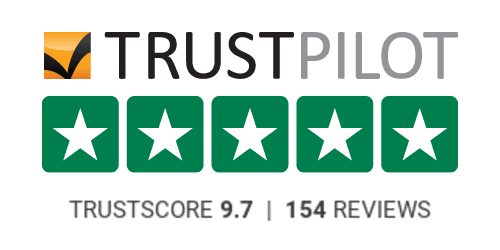 Compare business loan rates below
To apply for any of the loans featured on this page, simply click "Go to site" to visit the lender's website. For more information on a specific lender, click "More Info".
Related Posts
The interest rates offered by each provider are indicative interest rates that have been supplied by each provider. These rates change often. Please ensure you confirm the actual interest rate with the relevant provider prior to applying for any loan.
Picture: Shutterstock
More guides on Finder