Pepper Money Unsecured Personal Loan – Variable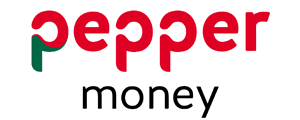 Interest Rate (p.a.)

9.99%

Min Loan Amount

$5,000
Summary
Borrow up to $50,000 at a competitive variable interest rate that's tailored to you.
Pepper's Money's variable rate loan is no longer available. The information on this page has been kept for the benefit of those who are interested and historical records only. Please refer to Pepper Money's fixed rate loan product for an alternative option.
The Pepper Money Unsecured Personal Loan is available for up to $50,000 over a maximum term of 7 years. An online loan application can be conditionally approved within minutes.
The interest rate is variable and is determined by your risk profile. This means you will find out your interest rate when you apply.
Pros
Competitive, tailored rate

Repay the loan early without penalty

Use funds for any purpose
Cons
Won't know rate until you apply