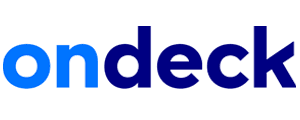 Upfront Fee

3% of loan amount

Max. Loan Amount

$250,000

Loan Term

6 months to 2 years
Summary
Get the funds your small business needs with a fast online business loan from OnDeck.
Special Offer:
Apply by 31 December, and if approved receive a gift card of up to $1000. See OnDeck for T&Cs.
Not all small business financing has to involve a complicated and drawn out process. If you're looking for a loan of up to $250,000, you can apply online with OnDeck.
Depending on the size of your loan, you can get your approved funds within one business day or as little as 2 hours.
| | |
| --- | --- |
| Product Name | OnDeck Business Loans |
| Min. Loan Amount | $10,000 |
| Max. Loan Amount | $250,000 |
| Loan Security | Unsecured |
| Upfront Fee | 3% of loan amount |
| Loan Term | 6 months to 2 years |
How does a small business loan from OnDeck work?
When you apply for a small business loan from OnDeck, your approval is based on your business credit score and other factors.
OnDeck says you can get a loan approved in as little as 30 minutes and get the money in your account within 2 hours. This will depend on the strength of your credit score and whether you meet all the eligibility criteria.
The loan terms can extend up to 2 years and repayments are automatically deducted from your business bank account daily or weekly.
What features come with an OnDeck small business loan?
Various features are on offer with this loan, including:
Special Offer. Apply by 31 December, and if approved receive a gift card of up to $1000. See OnDeck for T&Cs.
Loan options. Ondeck offers unsecured business loans, short term business loans, cashflow loans and working capital loans.
Quick application and turnaround. OnDeck can process applications quickly online. For larger loans you could wait a full business day to receive funds, but smaller loans can take as little as 2 hours.
Loan specialists. OnDeck has lending specialists who can give you personal help over the phone.
Loan amount. You can apply for a loan between $10,000 and $250,000.
Loan terms. You can choose loan terms between 6 months and 2 years, depending on what best suits your needs and budget.
Fees and rates. Small business loans come with a loan origination fee of 3% of loan amount, and the fee for loan renewals is 1.5% of the loan amount. Your rate will be based upon OnDeck's credit assessment.
How to get a small business loan with OnDeck
If you'd like to apply for a loan from OnDeck, your business will need to meet the following criteria:
Have been operating for at least one year
Have had no recent or current bankruptcy
Have had an annual turnover of at least $100,000
A business credit score of at least 500
OnDeck won't lend to businesses in what it calls temporarily restricted industries. Check if your business is eligible before you apply.
While OnDeck provides a competitive option for small business owners to consider, remember to compare all of your loan options before submitting your application.
Elizabeth Finder
Lead Editor
You are about to post a question on finder.com.au:
Do not enter personal information (eg. surname, phone number, bank details) as your question will be made public

finder.com.au

is a financial comparison and information service, not a bank or product provider
We cannot provide you with personal advice or recommendations
Your answer might already be waiting – check previous questions below to see if yours has already been asked
Accept and continue
HI, I have questions:
1. Can I have a loan to purchase a rural business, like a greenhouse? if yes, I need detail.

2. My company has worked for two years and 4 months. The first year was a loss; the second was a loss. Will it impact eligibility to receive a loan?
Joshua Finder
March 11, 2019
Hi Kourosh,
Thanks for getting in touch with Finder. I hope all is well with you. 😃
If you are referring to OnDeck, here are the answers:
1. Yes, it is possible for you to borrow money from OnDeck and use that money to purchase a greenhouse. However, you would need to meet the eligibility requirements of OnDeck. They are the following:
– Have been operating for at least one year

– Currently be operating in Australia

– Have had an annual revenue of at least $100,000 in the past 12 months

– Not be operating in a restricted industry (check OnDeck's website)
You can know more about the details by visiting OnDeck's website. Click on the "Go to site" green button above to be redirected to their official page.
2. Yes, the status and financial situation of your business could potentially affect your ability to get approved. However, OnDeck would also base their decision on your personal credit score.
Please make sure that you've read the relevant T&Cs or PDS of the loan products before making a decision.
I hope this helps. Should you have further questions, please don't hesitate to reach us out again.
Have a wonderful day!
Cheers,

Joshua
Show more
Show less