Finding a job in Australia
Moving Down Under and looking for work? Here are some tips on how to find a job in Australia.
Many migrants head to Australia with dreams of a better life: a stable environment, better living conditions and unlimited opportunities for employment. While Australia is a great place to raise a family, finding work in the land Down Under might not be quite as easy as you think. However, if you are equipped with the right skills and qualifications, you'll stand a much better chance.
It's important to have a realistic mindset when you start looking for a job. While you may not land the perfect position right away, there are plenty of steps you can take to make your employment prospects brighter.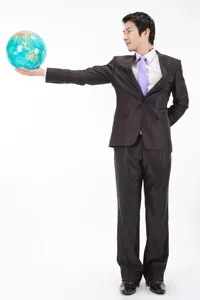 Updated February 21st, 2020
---
Areas of employment
Throughout the 20th century and into the early 21st century, Australia's economic growth and success was largely based on its abundance of agricultural, mineral and fuels resources. However, as the country gradually shifts towards a knowledge-based economy, new opportunities for employment are opening up.
Growth industries in Australia
The mining industry is still one of the leading sectors of employment in Australia, with iron-ore mining at the top of the list.
Industries such as gas, agribusiness, international education and wealth management have all experienced recent rapid growth and are delivering increased employment prospects.
As Australia has an ageing population, employment sectors related to aged and health care, such as residential aged care, retirement living and digital health services, are all expected to grow significantly.
Other current growth sectors include information and communications technology; tourism; Internet publishing and broadcasting; and online retail sites.
Regional work
If you are not particular about where in Australia you want to work, consider working in more remote areas of the country. Due to their distance from major cities, regional areas are prone to skills shortages in certain sectors, so there is a constant demand for workers.
The Australian Government offers a Regional Sponsored Migration Scheme visa (subclass 187), designed for skilled workers who want to work in regional Australia. The scheme is open to any skilled worker under the age of 50 who has been nominated by an approved Australian employer for regional work.
This is a permanent resident visa which can be applied for either overseas or in Australia, but only once you've been nominated by an approved Australian employer. The visa offers three streams for migrants:
The Temporary Residence Transition stream. This is for 457 visa holders who have worked for two years in the same position with their employer, and the employer now wants to offer them a permanent position.
The Direct Entry stream. This stream is for people nominated under the Direct Entry stream. It includes people who have never or only briefly worked in Australia, and temporary residents who do not qualify for the above stream.
The Agreement stream. This final stream is for people nominated by their employer through a labour agreement.
If you have not been nominated by an approved Australian employer for regional work, you can still place an expression of interest through SkillSelect where a prospective employer or government agent may view your details and potentially nominate you for employment.
---
Working visas
There are a number of working visas available for those looking to find a job in Australia, each of which has different eligibility requirements and comes with different rights and restrictions. These include:
Temporary Work (Skilled) visa (subclass 457): This visa is designed for skilled workers who are sponsored or nominated by a business to work in Australia for a temporary period of time.
It is available for up to four years, and the occupation the migrant is to fill must be on the prevailing Consolidated Skilled Occupations List (SOL).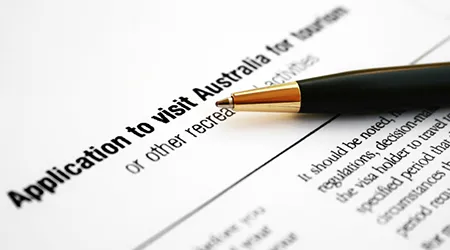 Employer Nomination Scheme visa (subclass 186): This is a permanent visa that requires migrants to be nominated by an employer and to meet certain English language skill and skills assessment requirements.
Regional Sponsored Migration Scheme visa (subclass 187): This permanent visa requires you to be nominated for a position by an employer from regional Australia, to work in regional Australia.
Skilled Independent visa (subclass 189): Applicants must undergo skills testing to qualify for this permanent visa. The nominated occupation must be on the Skilled Occupation List and you will need to have your skills assessed by the relevant authority.
Skilled Nominated visa (subclass 190): A permanent visa, available for applicants who have been nominated by a state or territory government. It is points tested, and the nominated occupation must be listed on the Consolidated Sponsored Occupation List.
Skilled Regional (Provisional) visa (subclass 489): This is available for applicants who have been sponsored by an eligible relative, or nominated by a state or territory government. It is available for up to four years and allows you to live, work and study in a regional area.
Working Holiday visa (subclass 417): If you're aged between 18 and 31 and want to holiday and work in Australia for up to a year, this visa will cover you for that period. You are able to work for up to six months with each employer, study for up to four months, and leave and re-enter Australia as many times as you like while the visa is valid. Note that this visa is only available to citizens of eligible countries.
Temporary Graduate visa (subclass 485): If you're aged between 18 and 31 and want to holiday and work in Australia for up to a year, this visa will cover you for that period. You are able to work for up to six months with each employer, study for up to four months, and leave and re-enter Australia as many times as you like while the visa is valid. Note that this visa is only available to citizens of eligible countries.
Student visas: Student visas allow you to study and work in Australia. They are available for the Higher Education Sector (subclass 573), the Postgraduate Research Sector (subclass 574), the Vocational Education and Training Sector (subclass 572) and the English Language Course Sector (subclass 570).
---
Where to look for work in Australia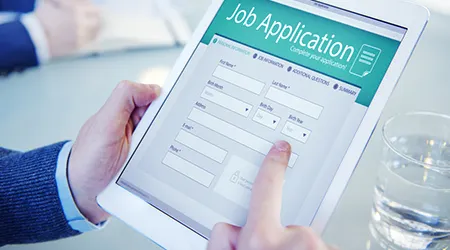 If you're planning on moving to Australia or have recently arrived, there are plenty of options when it comes to looking for work. A good place to start is online job search websites such as seek.com.au, mycareer.com.au and careerone.com.au. These sites list tens of thousands of jobs across all employment sectors.
You can also visit a respected recruitment agency to help in your job search. Agencies can help match you to a suitable job for your training and qualifications, and will seek out prospective employers.
Students looking for work experience or temporary work can check university job boards or community noticeboards. You can also find listings on a number of websites that might not be specifically jobs-based, such as gumtree.com.au.
Another option is to ask a registered migration agent for assistance with job hunting. As well as helping you apply for your visa, migration agents can assist you in understanding the ins and outs of finding work on certain visas within Australia.
---
Educational qualifications for working in Australia
Many new migrants to Australia possess a range of qualifications and skills that they've gained in their home country. However, Australian employers often value local experience above overseas experience, so you will need to find out whether or not your qualifications are recognised in Australia.
The process is called Recognition of Prior Learning (RPL) and there are several organisations that can help with you with this procedure, including: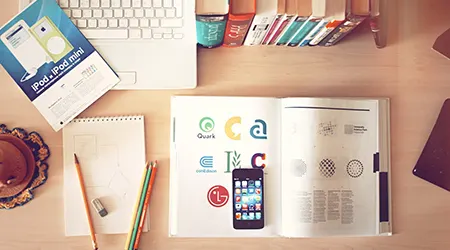 The National Office of Overseas Skills Recognition (NOOSR), which can assess your overseas qualifications in terms of how they fit into the Australian Qualifications Framework. This service is offered for a fee.
Registered Training Organisations (RTOs), which can determine whether there are any gaps in the content of your overseas qualification compared to the requirements of a similar qualification in Australia. Fees may apply for consultations as well as for training to meet Australian qualification standards.
If your overseas degree is not equivalent to a similar degree in Australia, you may be able to seek employment in your chosen occupation but at a lower entry level. However, certain occupations, such as those in the healthcare sector, require you to pass examinations first.
If your qualifications aren't recognised, or if there are gaps in the knowledge you've acquired overseas, you can seek further study to fill the gaps and meet Australian standards. Referred to as 'gap training' or 'up-skilling', this training can be undertaken at the relevant university or higher education institution.
---
What you legally need to work in Australia
In order to legally find work in Australia, you need to satisfy a number of requirements, the most important being a relevant visa. Although there are several types of visa available, most newcomers arrive on the 457.
In order to find employment, you may need to get your overseas qualifications translated into English. This includes your formal qualifications, transcripts with details of the subjects you studied, plus any other supporting documentation. Both the Community Relations Commission and the Department of Immigration and Border Protection's Translating and Interpreting Service provide this service free of charge to migrants who have been in Australia for less than two years.
In some cases, such as applying for recognition of qualifications, you need to provide certified copies of your certificates, which involves having them signed by a Justice of the Peace.
You also need a curriculum vitae (CV) outlining your training, experience and qualifications. Most employers require this to be in English. You can get help putting your CV together from a number of online agencies or recruitment consultants.
Depending on your occupation, you might need to become licensed or registered to be legally allowed to work in Australia. This applies to occupations such as electrician, registered nurse and secondary school teacher. Each Australian state and territory has its own rules regarding licensing and registration. You can start your search for information at the Australian Skills Recognition Information Portal.
Finally, you will need to apply for a Tax File Number (TFN). This is your personal reference number for use in Australia's tax and superannuation systems, and is used to help you lodge tax returns, change jobs and keep track of your super. You can apply for a TFN online at www.ato.gov.au or you can pick up an application form from your local Australia Post office.
One of the most important things to consider after landing in Australia is where to find work. Depending on your skills and type of visa, this could be straightforward or may take some time. However, there are certainly opportunities available to you, as well as financial and job-hunting assistance. Best of luck.
---