Comparing Sony's smartphones has never been easier
We've got all the information you need to decide which Sony phone is right for you.
We're reader-supported and may be paid when you visit links to partner sites. We don't compare all products in the market, but we're working on it!
Fast Sony phone facts
Sony's history in the mobile phone market extends all the way back to the early 2000s, when it sold pre-smartphone handsets under the Sony Ericsson brand.
Since buying out Ericsson in 2012, Sony has focused its mobile business solely on the Xperia smartphone line.
Much of the hardware used in Xperia handsets is based on other Sony technology like its BRAVIA TV line and its Cyber-shot cameras.
What to consider when choosing a Sony phone
Shopping for a high-end smartphone can be daunting. Complex jargon and slick-sounding buzz terms make every handset seem like a miracle of technology. Parsing fact from fiction can be tricky for even the most tech-savvy consumer, so we've run down the key features you'll want to focus on when comparing Sony smartphones:
Which Sony phone is best?
First things first: there is no one "best" phone for everybody. Factors like how you use your phone, what your budget is and your love (or hatred) for big screens all influence what phone is most likely to meet your needs. Nevertheless, we've spent a lot of time testing and reviewing phones over the years, and we feel this puts us in a position to recommend handsets worth your time and money.
Just remember to weigh our recommendations against your specific needs before making a buying decision.
Note: Sony hasn't released a new phone in Australia for quite some time, so many of our recommendations are phones released in 2018 or earlier. Bear this in mind if you're looking for a handset equipped with the latest in smartphone technology.
Finder's pick
Sony Xperia XZ2 Compact
A pint-sized premium phone without compromise
A slim exterior hides plenty of power in Sony's Xperia XZ2 Compact smartphone.
While we had a few gripes with Sony's Xperia XZ2 smartphone, we were far more impressed by its smaller sibling, the Xperia XZ2 Compact. Comfortable to hold and packing excellent performance on par with many larger, more-expensive handsets, the XZ2 Compact represents top value for those after a smaller smartphone that doesn't short-change you on performance.
Read our full review of the Xperia XZ2 Compact here
Best Sony phone for photography
Sony Xperia XZ Premium
A premium experience across the board
A powerful and feature-packed camera is just one of the impressive features that justifies the Premium in Sony's Xperia XZ Premium smartphone.
Despite being a year old at this point, the Xperia XZ Premium still represents the best option for photography enthusiasts keen on a Sony smartphone. Its 19MP front-facing camera exhibits none of the wonkiness we experienced with the more recent Xperia XZ2, and its support for 4K video recording and HDR photo capture remains a standout feature even among the latest competing handsets.
Read our full review of the Xperia XZ Premium here
Best cheap Sony phone
Sony doesn't exactly make "cheap" phones, but by smartphone standards, the Xperia XA2 is quite affordable – especially if you shop around. Affordability doesn't come at the expense of quality, either, as the Xperia XA2 combines solid performance and a powerful 23MP camera with a high-capacity battery that leaves competing handsets in the dust.
Read our full review of the Xperia XA2 here
Looking for a Sony phone on a plan?
Unfortunately, there are no Sony plans currently available from Australian telcos.
---
Latest Sony Phone news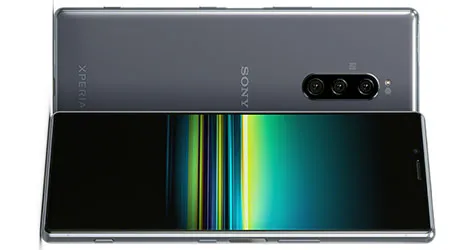 Should you buy a Samsung Galaxy S10 or wait for the Sony Xperia 1?
Read more…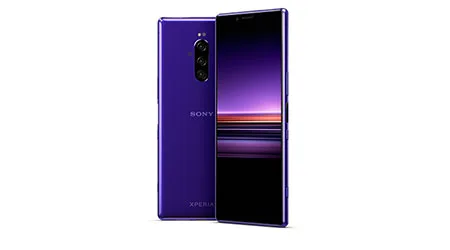 How does the Sony Xperia 1 compare against the Apple iPhone XS?
Read more…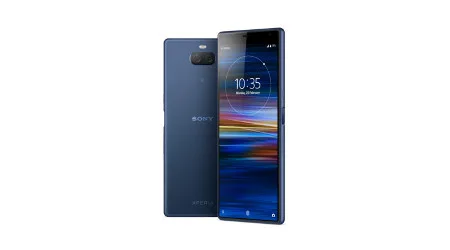 The bigger brother to the Xperia 10, Sony's Xperia 10 Plus packs a larger screen and more-powerful guts into its ultra-tall 21:9 frame.
Read more…
Read more on this topic