What's the cheapest way to get an iPhone 12 plan in Australia?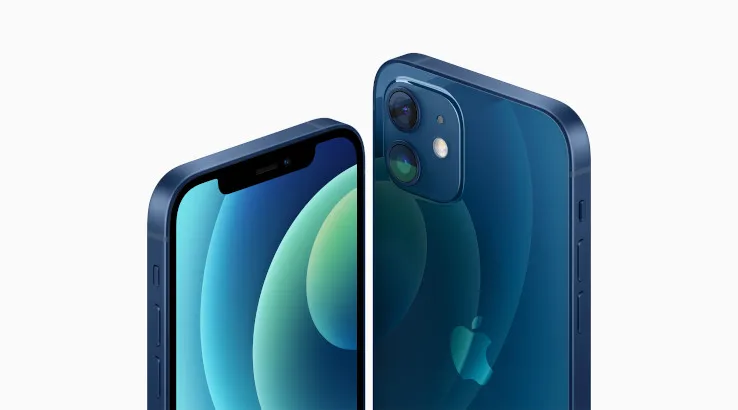 We've compared the options to find the cheapest iPhone 12 plan in the country.
The iPhone 12 is finally available on pre-order after much delay due to COVID-19. Traditionally unveiled in September, we've seen a lot of speculation about when the new iPhone would be released and what features it'll come with.
But wait no more, because as of 11pm on 16 October, you can now pre-order the iPhone 12 from the big phone providers Telstra, Optus, Vodafone.
While buying a phone outright these days seems to be the norm, buying a new phone on a contract plan can be a smart economic decision, especially if you're not comfortable with forking out over $1,500 in one go. Repaying your phone in monthly instalments can be a lot more manageable than having to spend all your money upfront.
We've compared the iPhone plans available from Telstra, Optus and Vodafone to help you get your hands on the cheapest iPhone 12 plan in Australia.
What kind of plan are you looking for?
Cheapest iPhone 12 on a 24-month contract
Cheapest iPhone 12 on a 12-month contract
Cheapest iPhone 12 Pro plan
Cheapest iPhone 12 plan (24-month contract)
Just want to get your hands on a new iPhone? If the lowest monthly payment is your goal, look no further than the Vodafone Lite plan. You'll get the iPhone 12 64GB model on a 24-month contract for $91.20 a month, thanks to Vodafone's offer of shaving $5 off your monthly plan price. Without Vodafone's promo, Optus would've taken the crown for the cheapest plan!
With 30GB to use each month with its current bonus data deal, this plan should be enough for you to browse the web, check your social media accounts and do a bit of video streaming too.
And since the iPhone 12 is a 5G capable handset, it means you'll be able to access the Vodafone 5G network as long as you're within its coverage area. Vodafone's network is currently quite limited though, so don't expect to be getting 5G speeds everywhere.
Here are the cheapest 24-month iPhone 12 plans from Telstra and Optus in comparison.
Optus' Small plan is also a pretty great deal, coming out at just a couple of dollars extra each month. You don't get as much data as you would with Vodafone though, so it might not be as attractive an offer.
Cheapest iPhone 12 plan (12-month contract)
So you don't think you can stick to a 2-year contract? If you're keen to grab a 12-month plan so you can be free of your contractual obligations sooner, expect to pay a little more each month.
It should come as no surprise that the cheapest iPhone 12 64GB plan to grab on a 12-month contract is also with the Vodafone Lite plan. This time, you're looking at paying $147.41 a month, which is definitely a jump compared to the 24-month plan. It does mean you're saving in the long run though, since you're tied to a shorter contract period.
To compare, here are the cheapest 12-month iPhone 12 plans with Telstra and Optus.
| Plan | Included data | Monthly plan price | Monthly iPhone repayment | Total monthly cost |
| --- | --- | --- | --- | --- |
| Optus Choice Small | 10GB | $39 | $112.38 | $151.38 |
Again, Optus comes close to being the cheapest plan, but thanks to Vodafone's current promotional offer, its plan range just beats Optus'. That being said, if you're looking for a balance between price and 5G connectivity, you might be better off checking Optus' 5G coverage as it's a bit more accessible than Vodafone's.
Cheapest iPhone 12 Pro plan
For the cheapest iPhone 12 Pro plan, we've looked at the base 128GB model on a 24-month contract. Once again, Vodafone comes out on top.
In comparison, you'll need to pay $20 extra per month if you sign up with Telstra. That being said, Telstra has the largest 5G network out of the three, so it could still be worth looking at its plans if getting 5G access is a big selling point for you.
If you're happy to spend a little more on your iPhone plan, take a look at the table below where we've got all the iPhone 12 plans currently available from Telstra and Vodafone. We've got Optus plans in there too, but are currently working to get its 12 month iPhone plans into our database. We'll update the below table once these plans are available to us.
Image: Apple