Send money to Lebanon from Australia
Find out how you can save money and enjoy fast transfers when you send money to Lebanon from Australia.
We're committed to our readers and editorial independence. We don't compare all products in the market and may receive compensation when we refer you to our partners, but this does not influence our opinions or reviews. Learn more about Finder .
If you need to send money to friends and family in Lebanon, compare what options are out there first. In general, banks will add on more fees and give you a worse exchange rate. We've listed some of the most popular money transfer services and give tips on transferring money below.
Send money to Lebanon with WorldRemit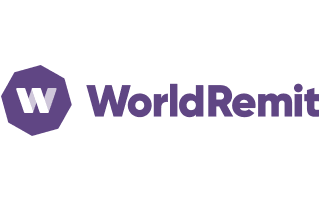 WorldRemit Offer
Send money online within minutes
Large range of destinations
Able to send to cash pickup locations
Send money to Lebanon with WorldRemit
Send money to 110+ countries for bank deposit, instant e-wallet, mobile top-up or cash pickup at 30,000+ agent locations worldwide.
Minimum transfer amount: $1
Maximum transfer amount: $50,000
Online transfer fee: $3.99
Cash pick up available.
Compare services that send online to Lebanon
Disclaimer: Exchange rates change often. Confirm the total cost with the provider before transferring money.
Case study: Elias' family transfers
Born and raised in Beirut, Elias was approached by an Australian export company to assist in their Sydney headquarters with shipments to Lebanon.
Elias is excited for the opportunity but concerned about his parents who rely on his salary for their expenses. He decides to first do some research to see what types of services are available for sending money from Australia to Lebanon and how much $1,000 AUD will convert to in Lebanese Pounds (LBP).
| | Bank | Money transfer company |
| --- | --- | --- |
| Exchange rate | 1 AUD = 1108.99 LBP | 1 AUD = 1222.40 LBP |
| Cost per transfer | $22 AUD if initiated online. $30 AUD if you use a branch. | $25 AUD |
| Amount received in LBP | 1108990.00 | 1222400.04 |
| Transfer time | 2 to 5 business days | Within minutes |
| Pick up options | Bank to bank transfer | Cash pick up – there's also an option to have the money exchanged to the US Dollar |
| Difference | | +113410.04 LBP |
Elias was surprised at the difference in the amount of money his parents would receive when using a money transfer company over a bank. While the fees charged were close to equal, there was a marked difference in the exchange rates.
Back to top
How do I compare transfer companies when transferring money to Lebanon?
There are a number of fees and features that should be considered when transferring money from Australia to Lebanon as you can see from Elias' investigation. To ensure that you are getting the service you need for a competitive price compare the following:
The exchange rate. The exchange rate lets you know the equivalent of the Australian dollar to your home currency. As this often appears to differ in fractions of a cent, it's important to compare it using a larger sum of money.
The fees. Fees will vary for the service and will sometimes change with the same company based on the amount of money you are sending.
Pick up methods. You will notice that while some companies offer a cash pick up, you may also be able to make a direct bank deposit.
Turnaround time for the money transfer. In some cases the transfer will be almost instantaneous while a bank transfer may take up to five business days to complete.
Transfer amount. If you intend on sending smaller amounts of money, check for a minimum transfer amount.
Back to top
How do I send money to Lebanon from Australia?
Lebanese pounds are considered to be an exotic currency which deters some Australian banks from making transfers to Lebanon. You still may be able to have the AUD sent to a bank account in Lebanon where it will then be converted.
As a result, a money transfer service may be the most convenient option. Below are listed some institutions in Australia that allow for transfers of money to Lebanon:
Commonwealth Bank. Commonwealth Bank does conduct money transfers to Lebanon. You will have to be an account holder to take advantage of this service.
MoneyGram. MoneyGram can be accessed online or at agents throughout Australia to send money to Lebanon.
Xpressmoney. This money transfer service provider allows for cash pick ups in Lebanon at a number of agencies.
Western Union. You are able to send money to Lebanon with Western Union provided you complete the transaction at an agency as opposed to online.
Back to top
Emergency cash transfers in Lebanon
If you are travelling in Lebanon and lose your cash or wallet, you may be able to obtain emergency cash using one of these methods:
Cash pick up with a transfer company. So long as you have a photo identification you can have money sent to you in Lebanon using a money transfer service provider.
Credit card provider. If your credit card is also lost, the provider may send you a small amount of emergency cash until a replacement card reaches your destination.
Travel insurance. A travel insurance plan obtained before your trip may have provisions to send you cash in the event of an emergency. Make sure you file and save a copy of a police report to use in your claim.
Back to top
Cash pick up locations in Lebanon
Listed below are a number of locations in Lebanon where you can make your cash pick up. Make sure to bring your passport and the transfer reference number in order to receive your funds.
Western Union
Beirut

4 G

Choumar Bldg Haret Hreik

Haret Hreik

Beirut, Beirut

+9613343754

Open Seven days a week from 8am to 10pm
AA Group

El Masri Bldg Bir Hasan

Bir Hasan

Beirut, Beirut

+96170222227

Open Seven days a week from 8am to 10pm
Tripoli

BLC Bank SAL

Mina

Tripoli, Tripoli

+9611391000

Open Monday through Friday 8:30am to 1pm. Saturday 8:30am to 12pm.
Cell House

Tripoli

El Mina

Tripoli

+9616211300

Open Seven days a week from 8am to 9pm.
MoneyGram
Beirut

Cash United Steve Cell 2

Seydnaya Strrayan Bldggr Fl

Near Supermarket Youssef

Beirut Moussaitbeh

1390111

Open seven days a week from 9am to 9pm.
MME Labo Color

Borj Abi Haidar

Coop Street

Beirut Moussaitbeh

1260000

Open seven days a week from 7am to 11:55pm.
Tripoli

Cash United Library Dannawi

Abi Samra Helweh Str Marjet Zouhour Sq Gr Fl

Near Dream Café

Tripoli

Phone. 01390111

Open Monday through Saturday 10am to 9pm.
MME Maarad Tripoli Branch 2

Dam and Farez Area

Near Sahseh Café

Tripoli

Phone. 1260000

Open seven days a week from 8am to 11pm.
Back to top
Tips for picking up cash in Lebanon
The Australian Department of Foreign Affairs and Trade (DFAT) does not recommend that Australian tourists take a holiday in Lebanon. If you are visiting Lebanon and need to pick up cash at an agency, secure reliable transportation with a trusted individual to accompany you.
Back to top
How to send money to Lebanon
As your options for sending money to Lebanon from Australia are mostly cash transfer service companies, it is important that you and the recipient are prepared with the following:
Full name. The full name of the beneficiary listed on their photo identification should match exactly with the name listed on the transfer order.
Reference number. You will be given a unique reference number at the conclusion of the transaction. This number must be given to the pick up agent by your beneficiary along with their identification.
Your name. For verification the agent may ask for the recipient to give your name and location.
Transfer amount. The amount of money sent will also be verified by the pick up agent.
Save the paperwork that is given to you at the end of the transaction. This will serve as your proof in the event that there is a dispute with the transfer company.
When looking at ways to send money to friends and family in Lebanon from Australia it is important that you compare the available options carefully. There are distinct differences in fees and rates which will affect the amount of money that arrives at the agency in Lebanon.
More guides on Finder