Gym equipment finance options
Find the finance you need to fit out your gym with the latest and greatest equipment.
We're reader-supported and may be paid when you visit links to partner sites. We don't compare all products in the market, but we're working on it!
When you run a gym or fitness centre, equipment costs will most likely be your largest expense. Not only are there myriad machines and pieces of equipment that are essential in any modern gym, but it's also important that you keep up with your competition and can provide access to the latest models.
To ensure that your gym always has the fitness equipment it needs to remain a successful enterprise, you'll need to understand the equipment finance options available.
What gym equipment does my fitness centre need?
As a fitness centre operator, you'll no doubt be well aware of the equipment needs of your business. The good news is that there are finance options available to help you purchase all the essential items that any successful gym needs, including:
Treadmills
Exercise bikes
Ellipticals
Cross trainers
Steppers
Indoor cycles
Gym benches
Weights, dumbbells and bars
Circuit training
Multi gyms
Strength equipment
Rowing machines
Boxing and martial arts equipment
Pilates equipment
Aquatic fitness equipment
Floor mats and Swiss balls
Massage chairs and benches
Medical rehabilitation equipment
Office desks, tables and chairs
Equipment for an on-site cafe or shop
Cash registers and point-of-sale payment devices
What gym equipment finance options are available?
Looking to invest in new or updated gym equipment? There are several finance options to consider, as outlined in the table below:
Finance option
What is it?
Features
Equipment rental
An agreement between you and a financier where the financier buys the equipment on your behalf and rents it back to you over a fixed term. At the end of the agreement you can give the equipment back to the financier, start another agreement or buy the equipment outright.

Fixed interest rates
Flexible terms ranging from 12 to 60 months
Fixed monthly repayment amounts so you can budget for all costs in advance
Useful for equipment that has a short lifespan and is likely to be superseded soon
Option to choose a balloon payment at the end of the rental agreement, thereby reducing ongoing monthly repayments
You can claim your rental payments as a tax deduction
The equipment is "off the books" – that is, it's not considered a business asset and the repayments aren't classed as a business liability

Asset lease
The financier purchases the equipment on your behalf and then leases it back to you in return for fixed monthly repayments. When the lease comes to an end you can:

Start a new lease
Pay a "residual" to purchase the equipment
Sell the equipment
Return the equipment to the financier

Gives you all the benefits of ownership
Fixed interest rates and fixed monthly repayments allow you to budget in advance
Potential to structure repayments to suit your cash flow situation, for example by including a residual on the lease
Lease payments can be claimed as tax deductions
The equipment is "off balance sheet"

Chattel mortgage
The financier lends you the money you need to buy gym equipment, with you taking ownership of that equipment straight away. The financier takes out a mortgage over the equipment as collateral for the loan. Once you've completed repayments, the mortgage is removed and you receive clear title to the equipment.

Flexible terms available
Fixed interest rates and fixed monthly repayments allow you to budget in advance
You can pay a deposit to reduce the amount you borrow
Option to apply a residual to the contract to reduce your monthly repayments
If your business is registered for GST, you can claim the GST in the purchase price
You can claim the depreciation of the equipment as a tax deduction

Rent/buy option
You hire the gym equipment from the financier for a set period of time, for example 12 months. You then have the option to purchase the equipment at the end of the rental term or, if your business isn't growing as planned, you can simply walk away.

Allows you to try equipment before you buy
Worth considering for new businesses – if your business isn't working out, you're not locked into any long-term contract
Fixed interest rates and fixed rental payments
Your rental payments can be claimed as tax deductions
Your rental payments are "off balance sheet"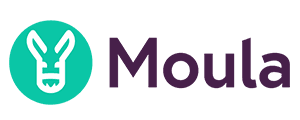 Moula Business Loan
Borrow up to $250,000
Flexible lending criteria
No hidden fees

100% confidential application
Moula Business Loan
An unsecured business loan with online application and no upfront or early repayment fees.
Interest rate type: Fixed
Loan security: Unsecured
Upfront fee: 2% Establishment fee
Minimum loan amount: $5,000
Maximum loan amount: $250,000
Maximum loan term: 2 years
Loan options you can compare today
What are the benefits of a gym equipment business loan?
There are many reasons why gym equipment finance is well worth considering to help you build a better fitness centre:
Help when starting from scratch. If you're starting a new fitness centre, you'll need a comprehensive range of modern equipment to attract new members. Gym equipment finance can help you stock up on everything you need to get your business off the ground.
Start earning revenue straight away. If you're starting a new fitness centre, saving enough capital to buy the equipment you need outright could take years. But with all of the finance options in the table below, your gym gets the necessary equipment immediately and you can start earning revenue straight away.
Upgrading to stay competitive. Exercise techniques and the equipment needed to perform them are constantly being updated. To stay ahead of the competition and attract and retain members, you'll need to invest in the best possible equipment.
Easier to find finance. There are several finance options available for anyone looking to purchase gym equipment for their business. And because the finance options listed above are less risky than unsecured business loans, you will typically have less trouble finding a lender willing to provide the funds you need.
Tax-deductible. Repayments towards a gym equipment loan can usually be claimed as tax deductions, providing a further boost to your bottom line.
Improve cash flow. By upgrading your equipment through one of the finance options above, you could potentially improve cash flow for your business and help it reach a stronger financial position. This will give you greater flexibility to expand and update your business in the future.
How to compare gym equipment finance options
Keep the following factors in mind when weighing up your finance options:
Loan term. Gym equipment finance options usually offer terms ranging from one to five years. Make sure you're aware of how long you'll need to continue making repayments before you apply for finance.
Interest rate. Compare interest rates across finance options to see which one offers the best value for money. Even a minor variation in the rate can make a big difference to the total cost of finance, so remember to shop around for the best available rate.
Repayment amounts. Calculate how much you will need to pay towards the equipment each month – is this something you can realistically afford? Are there ways you can lower your monthly repayment amount, for example by paying a deposit or adding a residual payment at the end of the contract?
Fees. Are there any fees that apply to the finance agreement? If so, how do they affect the overall cost of finance?
What happens at the end of the lease/agreement. Make sure you're aware of the options available when the lease, agreement or other arrangement you have with the financier comes to an end. For example, can you buy the equipment outright, return it to the financier or potentially start a new lease?
Things to avoid with gym equipment finance options
Just as with any other type of business loan, there are a few risks to be aware of when choosing gym equipment finance. The biggest risk is agreeing to a repayment schedule that you simply can't afford to meet, because if you fall behind on repayments then you will lose the equipment you are paying off.
It's also important to ensure that the value of any equipment you are offering as security for a loan does not exceed the value of the loan itself. And if you want to use outdated equipment as security for the loan – i.e. if you'll still be making loan repayments when the equipment is no longer classed as being economically useful to your business – this will hamper the chances of your application gaining approval.
How to apply for a loan
Once you've compared all the available options and decided on the best solution for your fitness centre, you'll need to apply for finance from the lender of your choice. The exact application process will vary depending on the lender and finance option you choose but you will generally need to provide the following:
Your name and contact details
Proof of ID
Your business name, address and ABN
Your income, assets and liabilities
Business profit & loss statements and cash-flow projections
Details of the equipment you wish to purchase, including price
You will also need to satisfy a few eligibility criteria, including:
You must be at least 18 years of age
You must be an Australian citizen or permanent resident
You must earn a specified minimum income
There are several gym equipment finance options available to help you get all the items your fitness centre needs to flourish. Just make sure to compare all those options before deciding which one is the right solution for your business.
Need to manage cash flow?
If your gym or fitness centre has outstanding invoices, invoice financing could be an option to help manage your cash flow effectively. It's a type of business loan that comes with reduced risk, no asset requirements or interest payments.
Compare invoice financing products below.
More guides on Finder