Finder makes money from featured partners, but editorial opinions are our own.
Guarantor business loans
Having a guarantor increases your chances of approval, even if you don't have security.
If you don't have an asset or deposit to put up for a business loan, you could opt for a guarantor business loan. With a guarantor, you increase your chances of getting the loan and how much you can borrow. You may also get lower interest rates.
What is a guarantor business loan?
A guarantor business loan is where your business loan is guaranteed by someone else. They essentially guarantee that the loan will be repaid even if you don't meet your payments.
You can apply for a business loan with a guarantor if you're unable to provide an asset as security, or if you don't have enough of a deposit to put down for the loan. The guarantor will provide one of their own assets as collateral, and agree to repay the loan in case you can't. With someone else guaranteeing repayments, it reduces the lender's risk of lending and increases your chances of getting a loan.
With the exception of having someone else guarantee your loan, it is essentially the same as other business loans. This means that your loan will have the same features as other business loans. This can include features like redraw facilities and offset accounts.
Why do I need a guarantor business loan?
Banks and lenders are risk averse. They want to be certain that the loan conditions will be upheld and the loan will be repaid.
For this reason, lenders typically require some form of security for a business loan. With security, the lender has a means to recover their investment in case you default. It also shows that you, as the borrower, are personally committed to the business and the loan agreement.
If you don't have sufficient means of securing the loan, but can otherwise meet the ongoing loan repayments, lenders will consider a third-party guarantor. This arrangement brings another person into the loan agreement. Your guarantor will be someone vouching for your ability to meet the loan repayments. They are also willing to put up their own residential property as security should you default.
Who can act as a guarantor?
With home loans, lenders typically require a guarantor to be your parents or close family members. But this is not the case with a business loan. Your business partner or other interested party can act as guarantor for the loan. The person you choose must have a legitimate interest in the business or have a sufficiently close relationship with you. They also have to have enough assets to guarantee the loan.
What can a guarantor offer as security?
Generally, a guarantor will have to offer residential property as security. In some instances, a lender may consider commercial property such as a warehouse, office or factory as security. Highly specialised commercial property, such as a fully fitted-out dental practice, or childcare centre, will require ongoing valuations by the lender. This is because the value of specialised commercial property can fluctuate significantly, especially compared to the relative stability of residential property. They may, therefore, be considered less desirable than residential property.
How much of the loan is the guarantor securing?
With home loans, the guarantor only secures a portion of the loan, generally between 20% and 25% of the value of the property. Similarly, when you're purchasing commercial property with a guarantor, they will usually secure 30% to 40% of the value of the property. But with business loans, the guarantor can secure the entire loan. This is because a loan to purchase or start a business doesn't have tangible assets the lender can use as security for part of the loan amount. Given how high the risk is for the guarantor, both you and the guarantor need to be clear on the value of the loan they are guaranteeing.
Pros
You have a higher chance of approval.
It increases the amount you can borrow.
You may receive interest rate discounts.
If you have a limited or bad credit history, having a guarantor improves your case.
You're limiting your own liability should the business fail.
Cons
You're getting into debt, while your guarantor is taking the risk. They could lose their property if you fail to repay the loan.
You may be putting your relationship on the line.
How much can I borrow with a guarantor business loan?
This will depend on the value of the property used as security. For residential property valued up to $1 million, you can borrow up to 80% of the equity in the property. For properties valued over $1 million, this rate generally drops to 70%. It is important to keep in mind that your income needs to be sufficient to service your loan repayments, even if you have a guarantor. The lender will not allow you to borrow more than you can comfortably repay, no matter the financial status of your guarantor.
Business loan options to consider
As a guarantor, what are the risks of a guarantor business loan?
If you want to act as someone's guarantor, it is not a decision you should take lightly. It's important you understand all the risks involved, especially as you're ultimately responsible if the borrower defaults. Here are some of the risks you should consider:
You're taking a financial risk. If the borrower fails to repay the loan, you may have to pay back the entire or remaining debt. Your asset could be repossessed to pay for the loan. If the debt exceeds the proceeds from the sale of the asset, you will have to pay that too.
You may not be able to get a loan. You cannot use your asset as security for another loan. In case you wish to apply for a loan, you will not be able to use the same asset as you use to secure a guarantor personal loan. This means that you may not be able to get a loan. You will also have to mention your role as guarantor in your loan applications. Lenders will treat it as your liability.
Your credit score could be affected. As much as your credit score can strengthen the borrower's application, any defaults will affect your credit score. The loan application will appear in your credit file, as will any defaults.
You could damage your relationship with the borrower. This should also be considered in your decision making process.
Your legal obligations will remain even if your relationship to the borrower changes. Even if your relationship with the borrower changes, you will still be obliged by the terms of the loan. You can be removed as the guarantor, but there are certain conditions. It will have to be before the lender loans the money, or if there is a discrepancy with the loan agreement and it's not what you initially signed up for. If it's during the loan period, you may have to pay what is owed anyway, pay the maximum agreed amount or suggest another agreement.
What should I consider before becoming a guarantor?
Given how risky it is for you, there are a number of things you should consider before signing anything. You should ask yourself the following questions:
Are you satisfied that the borrower can manage the loan repayments? Before agreeing to guarantee a loan, you should seek independent financial advice. Talk to a solicitor and talk to your accountant or another financial adviser. Take into account both the borrower's financial position and your own. You should also find out everything you can about the business you're guaranteeing. Consider whether the business is financially healthy and has good prospects.
Are you willing to repay the loan if the borrower doesn't? Before you agree to guarantee a loan, you should look at your own finances to determine if you would be able to repay the loan if the borrower doesn't. Will you be in considerable financial risk if they default?
Are you willing to risk your assets? If you offer an asset as security, there is a risk it would be sold to pay for the loan if the borrower defaults. Even if you do not use your assets to secure the loan, the lender could take legal action against you. You could still lose your asset while the debt is being settled.
Why are you signing the guarantee? You should only agree if you're 100% comfortable with the arrangement. You should not be coerced into agreeing to it.
Have you checked and understood the loan contract? Are you entirely clear on what is expected of you as a guarantor and the risk it entails?
Are you comfortable with the fact that the lender can take legal action against you? The lender can take legal action against you before they proceed with enforcement against the borrower. You will not be able to ask otherwise.
Have you received legal advice before agreeing to be a guarantor? You can seek free legal advice before agreeing to be the guarantor. There are community legal centres and legal aid agencies in every state and territory. You should also speak to your accountant before agreeing.
What are the alternatives to a guarantor business loan?
If you don't have security or a guarantor, there are other business loans you can apply for. This includes:
How can I apply for a guarantor business loan?
🤔 Work out how much you need to borrow and what you can afford, and speak to your guarantor.
🔎 If they are comfortable providing a guarantee, start comparing lenders and loan products. Don't forget to compare interest rates, fees and eligibility criteria. You can use the comparison table on this page.
✅ Select a lender. Click "Go to site" to be directed to the lender's page, or "More info" if you want to read about the lender.
🖨️ Organise and prepare the required documentation. This will make the application process easier.
📱 Apply. Most lenders have their applications online.
Why you can trust Finder's business loan experts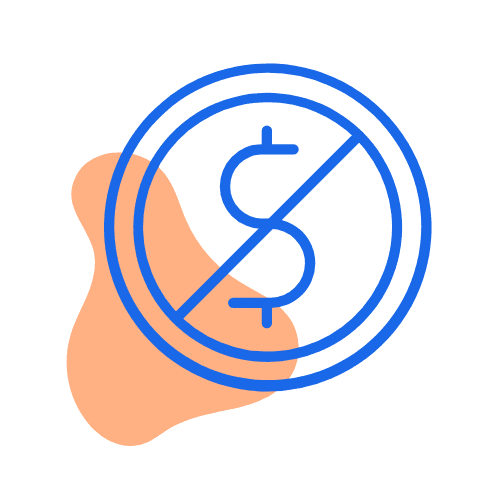 We're free
Our business loan engine is completely free to use. There are no costs at all for you to use our database to find a better deal. Better still, we regularly run exclusive deals that you won't find on any other site.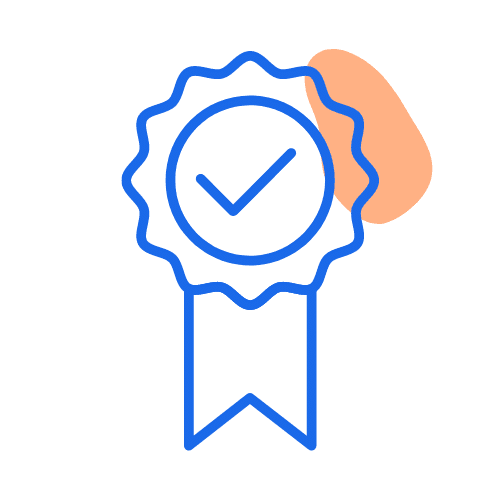 We're experts
We've researched and reviewed hundreds of loans, down to the fine print. Our database and tables are always up-to-date and our in-house experts regularly appear on Sunrise, 7News and SBS News.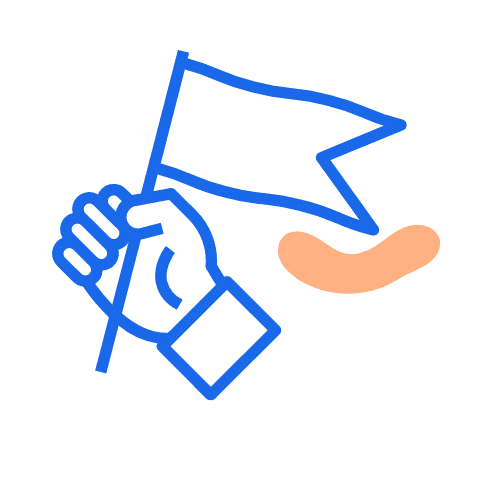 We're independent
We are independently owned and have a mission to help Australians make better financial decisions. That means our opinions are our own and you can compare nearly every business loan in Australia on the site (and find a better deal).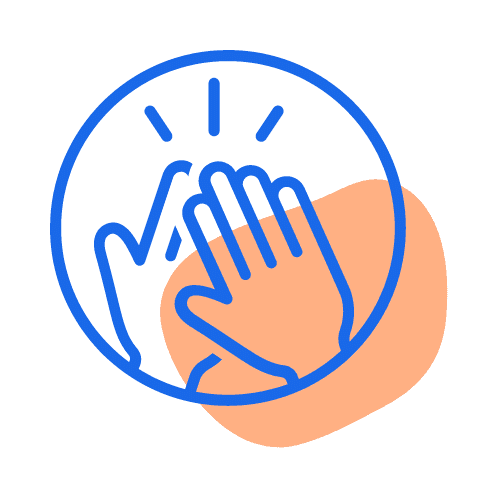 We're here to help
Since 2015, we've helped 50,000+ people find a business loan by explaining the options simply. You don't need to give us any details to use our tables. We're here to help you make a decision.