Money hacks to spend less on overseas travel
Use these tips to save on costs and organise your money like a pro before you go overseas.
We're reader-supported and may be paid when you visit links to partner sites. We don't compare all products in the market, but we're working on it!
From booking flights and accommodation to figuring out how much you can afford to spend on sights and souvenirs, money is a key part of every successful trip overseas. While having a budget can sound limiting, taking the time to plan ahead actually gives you an opportunity to find great deals, save on costs and make the most of your money. So here is a round-up of the top travel money hacks you can use before travelling overseas to get the biggest bang for your buck.
What you'll find in this guide
Work out your priorities
Before you even book anything, there are two key questions to consider:
What travel costs are essential for you? Are you someone who always flies in business class and needs to stay in a good hotel? Or are cultural experiences such as tours and dining out the most important part of your trip? Taking a moment to think about what's essential for you will help you figure out how to allocate your funds.
What are you willing to compromise on? Unless you're lucky enough to have unlimited funds for your trip, there'll usually be some compromises. Maybe it means staying in an Airbnb instead of a five-star hotel, or getting public transport from the airport instead of a taxi. Basically, these are the factors you care least about and can skimp on if you need to.
Once you've answered these questions, you'll be able to plan your trip and make bookings that fit with your priorities. This will help you make the most of your money and your trip.
Find flight sales, hotel promotions and other travel offers now
Check your frequent flyer points balance

Want to have more cash in your pocket when you go overseas? Before booking anything, log into your frequent flyer account and check the balance to see if your points can help pay for your trip. Depending on the frequent flyer program, you may be able to consider the following options:
Points for flights. If you have enough points, you could use them to pay for your airfare (either one-way or return). This could free up hundreds or even thousands of dollars you'd typically spend on international flights.
Points for flight upgrades. Already booked your flights? You could use points to get an upgrade to business class for even more comfort in the air. Depending on how much you've paid for your flights, this could actually be more cost-effective than using points for the whole fare.
Points for accommodation. Most major frequent flyer programs, including Qantas and Velocity, have hotel partners that let you book with points. Although it's usually better value to use points for flights (based on points vs. dollar value of bookings), this can be a useful way to free up cash for other spending when you go.
Points plus pay. If you don't have enough points to pay for all your travel, you could be able to use a combination of points and cash. Even if you do have to pay for some of it out of your own pocket, using points for a portion of these costs could leave you with more money to spend when you get to your chosen destination.
Use a credit card for travel bookings to get more benefits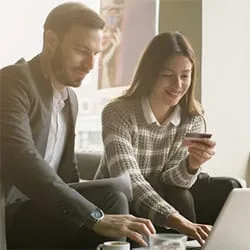 Depending on your credit card, you could enjoy any or all of these perks when you use it to pay for travel:
Frequent flyer points. Use your trip to rack up more frequent flyer points that will help you save in the future and some cards even offer additional points or a higher earn rate for booking with a partner airline. For example, the Qantas Premier Platinum earns 2 points per $1 spent on Qantas fares and the American Express Velocity Platinum earns 1 additional point per $1 on Virgin Australia bookings. So if you used it to pay for flights with Virgin Australia, you'd effectively get 2.5 points per $1 spent.
Credit card reward points. A range of credit cards offer their own rewards program that could give you more flexibility with how you use your points. Most of these programs have a wide range of travel partners and many will let you transfer points to several different frequent flyer programs, which is useful if you want to shop around for travel rewards.
Complimentary travel insurance. Many premium credit cards offer complimentary international travel insurance, an added perk that could save you hundreds of dollars on paying for a policy outright. Usually, you need to use the card to pay for some or all of your travel costs (such as flights and accommodation) to activate the cover. Terms and conditions do vary though, so it's worth checking the insurance booklet or asking your credit card company so you know when you'll be covered.
0% foreign transaction fees. While most cards charge a fee worth 2-4% of each transaction made in a foreign currency, there is a selection of credit cards that waive this cost. This means you can keep fees to a minimum and help make your money go further when you're travelling.
What other travel benefits can I get with a credit card?
These credit card features could also add a bit of luxury and convenience to your trip:
Airport lounge access. Many credit cards offer complimentary airport lounge passes, or membership to international lounge programs such as Priority Pass, LoungeKey or Véloce.
Hotel discounts and offers. Some premium credit cards, such as the Citi Prestige or Hilton HHonors Macquarie Platinum, offer complimentary hotel stays and other benefits that could help make your trip that little bit more comfortable.
Complimentary concierge service. A popular complimentary extra on platinum cards, concierge services can help you book your trip, make restaurant reservations, get tickets to shows or offer recommendations for things to see and do wherever you go. So potentially, this service could save you both time and money.
Redeem credit card reward points for travel
Many credit card reward programs let you redeem points for travel. With CommBank Awards, for example, you can use points to pay at Flight Centre. Meanwhile, American Express Membership Rewards and the St.George/Bank of Melbourne/BankSA Amplify Rewards program are among those that offer booking services where you can search for travel options and use points to pay. They also include the option of using cash to make up the difference.
Compare Travel Money Cards
Lock in an exchange rate on a travel money card
Foreign currency exchange rates change on a daily basis, which can make it hard to estimate how much money you'll have to spend when you land overseas. But a travel money card offers a solution by letting you pre-load funds in a foreign currency. This means you can lock in an exchange rate each time you load money onto the card, making it easier to budget for your trip.
Using a travel money card also means you can avoid the currency conversion fees that are common with regular credit cards and debit cards. This alone could save you 2-3% on each payment you make overseas.
Compare Travel Credit Cards
Get some foreign cash before you leave
Even if you think you'll use a card for most purchases overseas, it's good to have a bit of cash on hand just in case there are businesses that only accept cash or apply a surcharge when you use a card.
This could help you avoid hefty international ATM fees, as well as cash advance charges if you withdraw money on a credit card. It also means you'll have some money in reserve if anything happens to your cards.
Travelex Foreign Currency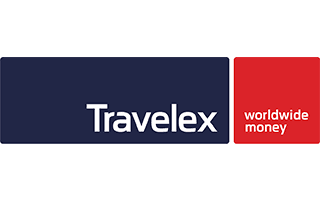 Travelex Foreign Currency
Order currency online 24/7
Pick up in stores or airports
Get the best daily rates
Travelex Foreign Currency
Travelex makes it easy to exchange currencies so you can be prepared for your next holiday and start enjoying it as soon as you land.
Choose from over 40 currencies
Get the best rate when you order online
No commission when ordered online
Pay using BPAY, Visa or Mastercard
Compare online foreign currency options
What else should I think about before I go overseas?

Keep these factors in mind to help make managing your vacation money as easy as possible:
Let your bank know where you're going. To help keep your accounts secure, make sure you tell your bank that you're going overseas. This is usually as simple as calling them or sending a message through Internet banking.
Check account security. If you're planning to use a credit card or regular debit card when you go away, make sure you know what security is available and how you can contact the provider if there's an emergency. Some credit cards also let you customise your daily spending limits for specific transactions, such as those made overseas, which could amp up your security and help you stick to a budget.
Sign the back of your card. Credit cards, debit cards and travel money cards all include a signature panel (usually on the back of the card) that you should sign before you start using the card. This is part of the account terms and conditions, so leaving it blank means businesses can refuse to accept your card. It could also compromise your security if the card is used for fraud.
Move money you don't want to spend to a savings account. If you're going to use your everyday debit card overseas, transfer any extra money to a savings account. This way, you can stick to your budget, increase your account security and earn interest on the money you transfer.
Planning ahead and organising a budget before you travel means that you can focus on the experiences. So using some or all of these tips before you go away means you can make the most of your money and your time when you're abroad.
Pictures: Shutterstock
Back to top
More guides on Finder