6 easy tips to supercharge your holiday savings
Save smart and get on that trip sooner.
Despite the cost-of-living crisis, the most popular reason for saving money right now is for a holiday. Finder research shows 22% of us are currently putting money aside for a trip.
Speed up that process by following these simple tips:
Maximise interest on your savings account. Current high interest rates are bad news for mortgage holders, but great for travel saving. Our savings expert Allison Banney recently rounded up 5 accounts offering 5% or more.
Automate your savings. Set up an automated transfer each month so your funds go straight into that savings account.
Use frequent flyer points for a cheaper trip. Finder research shows every 1,000 points you earn is easily worth $20 in air fares. You can get your points total off to a great start by signing up for a frequent flyer credit card with a big bonus points offer.
Earn points from your supermarket shopping. Boost those points totals further by transferring your Everyday Rewards or Flybuys points into your frequent flyer account. My bonus tip: if you're a Woolworths shopper, look into Everyday Extra to score even more points - it can pay for itself quickly with supermarket discounts.
Plan your trip to save money. Even switching your planned departure date from a Monday to a Tuesday can make a big difference to air fares. Not everyone can be flexible, but if you can avoid school holidays, you'll also pay a lot less for accommodation, flights and car rental.
Save on insurance with your credit card. Our credit cards guru Amy Bradney-George recently spent a month in Europe, and managed to save $200 on travel insurance by cleverly using her credit card insurance options. Learn how she did it.
Happy travel planning!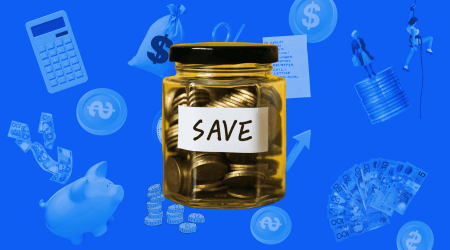 Want more money tips?
Get the latest money-saving articles from our experts, all in one place.