We're committed to our readers and editorial independence. We don't compare all products in the market and may receive compensation when we refer you to our partners, but this does not influence our opinions or reviews. Learn more about Finder .
Why choose an installer approved by the Clean Energy Council?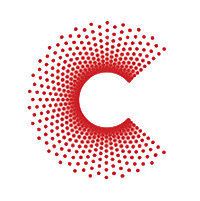 Solar rebate schemes require installers to have CEC accreditation.
Installers are required to complete training for accreditation.
Accreditation includes continuous professional development and technical support, ensuring solar installers are always up to date.
Note: Solar service not available in the Northern Territory, Tasmania and Western Australia.
Solar Run is a solar retailer who can help you install solar on your rooftop.
Get quotes for solar panels and battery storage

Clean Energy Council approved retailer

NSW, VIC, SA, QLD and ACT
---

---
Find an accredited solar PV installer
This table was last updated on 23 Oct 2020. There are currently 7339 accredited solar installers operating in Australia.
Loading solar installers...
Installer
Business
Suburb
Type
Phone
Joshua Roberts
Aztech Solar
Warners Bay, NSW
Solar, Battery Storage
1300992922
Roland Ivan Kaschula
Sole Trader
Canberra, ACT
Solar
0437761340
Anthony Pentleton
202 Darling Pty Ltd
Russell Lea, New South Wales
Solar
1300 363 203
Kim Atkinson
Natural Technology Systems
Prospect, SA
Solar, Battery Storage
08 8344 7298
Michael Seaman
2Go green electrical
Walkley Heights, SA
Solar, Battery Storage
0422 452 817
Matt Jinhai Marr
MALI ELECTRICAL PTY LTD
East Cannington, WA
Solar
04 2666 9568
Bryson Lloyd
2 State Electrical
Echuca, Victoria
Solar
0438830558
Boyin Li
Sole Trader
CHATSWOOD, NSW
Solar
0424 888 772
Fan Fei
asp solar Pty Ltd
Maroubra, NSW
Solar
0426 861 107
Hongji Li
Ultra Green Energy
Springvale, VIC
Solar
03 8813 2182
Andrew Haimes
4670 Electrical
Svensson Heights, Queensland
Solar
0405667610
Matthew Smith
Online Air and Solar
Pakenham, VIC
Solar
0437 574 747
Ao Wang
Sole Trader
Kensington, New South Wales
Solar
0423691021
Qiang Guo
Sole Trader
eastwood, NSW
Solar
0416988246
Ravind Kumar
5R Electrical Pty Ltd
Harrison, ACT
Solar
02 6170 2789
Weifan Chen
Sole Trader
Maroubra, NSW
Solar
8618576261598
Barry Kennedy
EASE Solutions
Craigmore, SA
Solar, Battery Storage
0406 250 006
Jacob Stevens
Eight Aces Electrical & Solar
Stkilda, VIC
Solar
0425 699 222
Adam Mollard
Sole Trader
Munster, WA
Solar
0481127451
Alexander Doyle
Alternative Energy Innovations
Point Cook, Victoria
Solar
0400 922 788
Adam Moore
Dynamic Power PTY LTD
Berwick, Victoria
Solar
0437413879
Adam Shaw
Sole Trader
Hallett Cove, SA
Solar
04 0270 2948
Alex Ziliotto
Sole Trader
Largs North, SA
Solar, Battery Storage
0423 417 015
Anthony Kurta
Anthony Kurta
Mulgrave, VIC
Solar, Battery Storage
0417 181 881
Alwyn Ramshaw
Global Sustainable Energy Solutions
Alexandria, NSW
Solar
9024 5312
Ahmed Mussa
eritrix
truganina, VIC
Solar
0421508846
Andrew Nowland
ASN Electrical
Calwell, ACT
Solar
02 6260 1906
Aaron Stringer
White light electrical
Bells Creek, QLD
Solar
0400 693 878
Aaron Studdon
Zen Electrical Technologies
Tweed Heads, NSW
Solar
04 0999 8214
Andrew Vance
Engenuity Solutions Holdings Pty Ltd
Robina, QLD
Solar
07 5559 2892
Adam Wallace
Laser Electrical Ballarat
Alfredton, VIC
Solar
0400 517 002
Robert Pitt
A1 Solar
Capalaba, QLD
Solar
07 3823 1669
Trent Nielsen
A1 Solar & Electrical Gippsland
Bairnsdale, VIC
Solar, Battery Storage
0439 385 602
Krishant Singh
A2 Electrical Services
Marsden, QLD
Solar
0423915672
Maher El Khabbaz
AABAA Electrical Pty Ltd
Moorebank, NSW
Solar
0410 271 792
Anthony Graziani
AA & F Electrical Pty Ltd
blair athol, South Australia
Solar
0413372112
Albertus Joubert
NANO CONNECT PTY. LTD.
Haigslea, Queensland
Solar
0434884171
Alan Mead
Sole Trader
Bracknell, TAS
Solar
0409 974 847
Aaron Bennett
R JAY ELECTRICAL SERVICES
Darra, QLD
Solar
0409476913
Aaron Raffin
Aaron Raffin T/A Townsville and beyond Electrical
Mount Low, QLD
Solar
0438766761
Aaron Smith
Sole Trader - working for Smart Renewables Pty Ltd T/as SolarHub
Denhams Beach, NSW
Solar
04 3802 3982
Aaron Smith
Solectrics
Para Hills West, SA
Solar, Battery Storage
0430 869 113
Yang Guo
Sole Trader
Balgowlah Heights, New South Wales
Solar
0430816160
Aaron Stevens
Sunelec
Aspley, QLD
Solar
07 3883 3199
Aaron Diamantopoulos
360 Electrical Group
Woodend, VIC
Solar
0448 814 756
Aaron Coster
AC Electrical & Air Conditioning
Banksia Grove, WA
Solar
0488 557 735
Aaron Sytema
A Team Electricians
Bellbrae, Victoria
Solar
0477880800
Aaron Fels
Fels Electrical
Chermside South, QLD
Solar, Battery Storage
07 3513 0147
Aaron Hodges
Hybrid Systems Australia
Embleton, Western Australia
Solar
0409 112 654
Aaron Lewtas
Off-Grid Energy Australia
Torquay, VIC
Solar, Battery Storage
1300 931 929
Aaron Sands
Sands Electrical Contractors
Brookhampton, WA
Solar
08 9731 8496
Aaron Hall
Solar Share Project
FOREST LODGE, NSW
Solar
0403945160
Aaron Bryant
Southoz Electrical
Mylor, South Australia
Solar
0428 826 088
Aaron McKenzie
ATM Electrical(VIC) Pty Ltd
Narre Warren, VIC
Solar, Battery Storage
0412 545 880
Aaron Cook
Ace Services
Craigieburn, VIC
Solar
0435 755 364
Aaron Bird
Aaron Bird Electrical
Geeveston, TAS
Solar
0427 022 461
Aaron James Gardner
Sole Trader
Panania, NSW
Solar
0478 183 729
Aaron McCabe
AJM Electrical & Solar
Deebing Heights, Queensland
Solar
0417890870
Jay Parry
Sole Trader
Southbank, VIC
Solar
0402282866
Belal Al-muthafar
Ace Electrical & Air Con
Punchbowl, NSW
Solar, Battery Storage
02 9708 0276
Abbas Ali
SKY SOLAR ENERGY
East Brisbane, QLD
Solar
0403380189
Abbas Babaee
ABB Electrical Pty Ltd
CRANBOURNE, VIC
Solar, Battery Storage
0407 399 442
Austin Barlow
ABCleanEnergySolutions
Mulgrave, VIC
Solar
0422 282 391
Saeed Abedi
Sole Trader
Ringwood, Victoria
Solar
03 8813 2546
Cain Stemp
Abel Electrical + Maintenance
Marangaroo, WA
Solar
0415 868 896
Abhishek Chopra
Captain Green Solar
Fairfield East, NSW
Solar
02 8203 5440
Franz Abfalter
Abmaranz Electrical Company
Ringwood North, VIC
Solar
98790155
Akhil Reddy Boreddy
CSM NETWORKS
Ravenhall, VIC
Solar
0472 681 525
Callum McGlashan
Absolutely All Electrical
Dandanning, WA
Solar
0428 720 510
Ahmad Abuelezz
Downer
Riverwood, NSW
Solar
1300 467 652
Andrew Burge
Neo Electrical Solutions P/L
Jannali, NSW
Solar
0417 278 086
Sean Bobbermien
ABW Electrical Solutions Pty Ltd
Zillmere, Queensland
Solar
0417 739 834
Kaiumuzzaman Mollah
Greentech Engineering Solutions
Weir Views, VIC
Solar, Battery Storage
1300811031
Nathan Drummond
ALENCONT
Noonamah, NT
Solar
0423 681 753
Matthew Coutts
Laser Electrical Horsham
Horsham, Victoria
Solar
03 5382 1375
Warren Ross Tennent
Adlec Electrical
Rockhampton, QLD
Solar
07 4922 4817
Phillip Sale
Sole Trader
Bingie, New South Wales
Solar
02 4473 6671
Jordan Kiddle
Empowered Energy Solution
Mount Duneed, Victoria
Solar
04 1169 3094
Antony Hancock
Elite Hancock Electrical
Murray Bridge, SA
Solar, Battery Storage
0466 113 872
Harry Edwards
Lights Power Action Electrical & Solar Pty Ltd
Manly, NSW
Solar
0432 079 162
Raymond Bazouni
Sole Trader
Guildford, New South Wales
Solar
0410 347 347
Gavin O'Donnell
Redshift Solar
West Gosford, NSW
Solar
0438357875
Shannon Fraser
Shannon Fraser Solar & Electrical
Wangaratta, VIC
Solar
0432492729
Thomas Lintenbrink
SE Melbourne Electrical Contracting
Mentone, Victoria
Solar
0423486634
Glenn Keane
Swift Energy Group
Toowoomba, QLD
Solar
0746306880
Matthew McGarry
Matt the Sparky
Myocum, NSW
Solar, Battery Storage
0458 267 777
Colin Armstrong
Sole Trader
Hervey Bay, Queensland
Solar
0427 027 472
Martin Nichol
Sun Real Renewable Energy Systems
Benalla, VIC
Solar
03 5762 4848
Wenhui Ouyang
ACDC Engineering Pty Ltd
Turramurra, NSW
Solar
0415 908 882
Drew Mcaliece
Dmak electrical
Palmerston, Northern Territory
Solar
0417882576
Michael Allen
Ace Electrical Systems
Tintenbar, New South Wales
Solar
0407 504 507
Joel Latham
Bundaberg Solar
Bundaberg, QLD
Solar
07 4153 2777
Anthony Epskamp
Beenak Electrical Services
Stradbroke, VIC
Solar
03 5146 8211
Anthony Grant
A & C Grant Electrcial
North Ward, QLD
Solar
07 4772 1322
Suresh Kumar Achuthan
SRK ELECTRICALS PTY LTD
Cranbourne, VIC
Solar
0452 176 950
Vasantkumar Patel
AMRUT ELECTRICAL
Mernda, VIC
Solar
0447 347 241
Adam Chance
ACJC Electrical
Wollongong, NSW
Solar
0421 552 623
Anthony Coulson
Degree C
Norwood, Tasmania
Solar
0363459600
Ziya (Zac) Acikyurt
A.c power electrical pty ltd
Lynbrook, VIC
Solar
0422 111 378
Andrew Crettenden
Crettenden Electrical Contractors
Cummins, South Australia
Solar
0458765117
Adam Cromack
Platinum Electricians Norwest
Rouse Hill, NSW
Solar
0419631853
Idris Ariffin
ACT Electrical & Solar Solutions
CHISHOLM, ACT
Solar, Battery Storage
422083583
Graeme Bauer
Action Ipswich Electrical
Blackstone, QLD
Solar
0408710809
Ashley Taylor
Activ8 Electrical Contractors
Mount Gambier, SA
Solar
0447 646 544
Adam Garrett
Sole Trader
Idalia, QLD
Solar
0412 589 233
Adam Kamine
Stowe Australia
Eight Mile Plains, Queensland
Solar
07 3423 6777
Adam Leister
Energy Culture
Naremburn, NSW
Solar
04 2855 5687
Adam Mackay
Individual
Praha, NSW
Solar
420770668916
Adam Fooks
NBC Electrical
Burpengary East, Queensland
Solar
38881530
Adam Sulcs
All Seasons Electrical
Riverheads, QLD
Solar
0414 327 856
Adam Calvert
Matera Electrical Services
Butler, Western Australia
Solar
0430388031
Adam Wilkie
A1 Electrical and Air Pty Ltd
SUMNER, QLD
Solar
0477077300
Adam Cartwright
Adam Cartwright Electrical
Myrtleford, Victoria
Solar
03 5751 1828
Adam Bird
Adam Bird Electrics
Torquay, VIC
Solar
0421 035 994
Adam Jarvis
ADM Contracting Services
Park Avenue, QLD
Solar
0448184925
Adam Robertson
Adsolar & Electrical
Newborough, VIC
Solar, Battery Storage
0432 299 474
Adam Parker
A L Parker Electrical
Bendigo, Victoria
Solar
0409866197
Adam Paues
APE Contractors
Willyaroo, SA
Solar, Battery Storage
0401 407 804
Adam Mclean
Bright Earth Electrical
Craigmore, SA
Solar
0452 064 642
Adam Hampton
Freshwater Electrics Pty Ltd
Freshwater, New South Wales
Solar
0431158808
Adam Derrick
Home and Energy
Norman Park, Queensland
Solar
0410 218 652
Adam Woolnough
Intelligent Energy Services
Redhead, NSW
Solar
0407 054 107
Adam Buchholz
Kool Lec
rockhampton, QLD
Solar
0429182751
Adam Law
Mada Electrical Pty Ltd
South Ripley, QLD
Solar
04 0291 8048
Adam Baskerville
Midwest Solar Power
Waggrakine, WA
Solar, Battery Storage
0447401007
Adam John Taylor
Powertex
Broome, WA
Solar, Battery Storage
0419 998 084
Adam Tobin
QA Electrical
Airport West, VIC
Solar
93386985
Adam Wilds
Samark
Woree, Queensland
Solar
40546511
Adam Craig
Solartec Electrical
Redlynch, QLD
Solar
0418805695
Adam Hollis
Sublec
Arundel, QLD
Solar, Battery Storage
0406 566 202
Adam Forster
Greaves Electrical & Data P/L
east side, NT
Solar, Battery Storage
0438 134 223
Adam Thomson
Charlie and Joy Thomson Pty Ltd
Gunnedah, New South Wales
Solar
02 6742 1995
Adam Wilson
Renewable Energy Asia Pacific Pty Ltd t/a Tropical Energy Solutions
West End, QLD
Solar
0747727394
Adam William Smith
Umech
Sydney, NSW
Solar
0403 857 112
Adam Kurtz
Wollondilly Electrical Contracting and Sales Pty Ltd
Picton, New South Wales
Solar
46770101
Adam Arthur
RURALEC Electrical Contracting
Moulamein, New South Wales
Solar
0434 123 333
Adam Baker
Premier Electrical Services
Greensborough, VIC
Solar
0414 350 132
Adam Bate
Ecotech Electrical
Coconut Grove, NT
Solar, Battery Storage
0499 003 158
Adam Dennes
Sole Trader
PORT MACQUARIE, NSW
Solar
0421572322
Adam Kingston
Aye Solutions
Geeveston, Tasmania
Solar
0408 159 920
Adam Manuel
Veolia Energy Technical Services
Bli Bli, QLD
Solar
0428109036
Ben Adams
Adams Electrical QLD
Kedron, QLD
Solar, Battery Storage
0401628704
Adam John Gordon Thurgood
adam thhurgood electrical services pty ltd
Jones Hill, Queensland
Solar
0427579980
Adam Volkerts
Volts on Electrical
Beachlands, Western Australia
Solar
08 9921 1275
Dean Conneely
ADC Electrical Contracting
Kleinton, Queensland
Solar
0418433483
Addison Beckmann
Sole Trade
Rural View, QLD
Solar
0418 144 716
Andrew Whitelock
Forte Electrical Melbourne
Doncaster, VIC
Solar
0405 315 878
Arien Delcour
Arien Delcour Electrical
Killara, VIC
Solar, Battery Storage
0418 608 551
David Adams
Safewire Electrical
Hallett Cove, SA
Solar, Battery Storage
0404 473 715
Adel Hekel
Sole Trader
scarborough, WA
Solar
0402306448
Adrian Jewaskiewitz
Adflick Electrical
Nowra, New South Wales
Solar
0490 895 546
Anthony Galieri
ADG Electrical Pty Ltd
Gulfview Heights, SA
Solar
0432 382 243
Sulav Adhikari
Sole Trader
Liverpool, NSW
Solar
0410 686 932
Adison Beare
Beare Electrical Services
Carindale, Queensland
Solar
0422784782
Stephen Cornthwaite
Micro Energy Systems Australia
Bodalla, NSW
Solar, Battery Storage
0410 790 616
Roger Dolling
24/7 Solar & Battery
Park Holme, SA
Solar, Battery Storage
0428 679 300
Ashley Clark
Bundaberg Solar
Bundaberg, QLD
Solar
07 4153 2777
James Teddy Judges
AICA ENERGY
Bentley, WA
Solar
0457851211
Don De Giglio
Adelaide Innovative Electrical
West Croydon, SA
Solar
0418 663 960
Dino Gentile
Airlec Adelaide Pty Ltd
Northfield, SA
Solar, Battery Storage
0434008133
Kurtis Douglas Stokes
AK Industries & Co PTY LTD
Margate, QLD
Solar
0423 940 537
David Corbett
All On Contracting Pty Ltd
Perth, TAS
Solar
0437 425 995
Shane Hoffman
AMPLIFY ELECTRICAL
Rochedale, QLD
Solar
0400 542 887
Andrew Devantier
Andev Electrical Services
Kedron, QLD
Solar
0424 009 650
Troy Andreazza
ANDREAZZA ELECTRICAL PTY LTD
Lake Wyangan, NSW
Solar
0409 242 087
David John Rowe
Australian Professional Electrical Services
Glengowrie, South Australia
Solar
0411 056 276
Andrew John Petrie
Andrew Petrie Metering & Electrical
Tenterfield, NSW
Solar
0427981655
Greg Robert Wilson
Arafura Solar
Rapid Creek, Northern Territory
Solar
0409 600 992
Kieran Hamaguchi
Sole Trader
Broome, Western Australia
Solar
0428711704
Lachlan Humphris
Arctic Energy Services
Harristown, QLD
Solar, Battery Storage
0400739053
Luke Jarjoura
Arrow Power
Fiddletown, NSW
Solar
0439101101
Clyde Marais
Astra Electrical
Burrum Heads, Queensland
Solar
07 4129 5083
Arthur Maheras
Astrapy Electrics
Moonee Ponds, VIC
Solar
03 9375 3118
Andrew Corin
AWC Electrical
Liston, NSW
Solar
0457 199 082
Craig Bartel
Bartel Electrical and Home Maintenance
Fyshwick, ACT
Solar
02 6254 1473
Robert Bassingthwaighte
Bass Contracting Solutions
Mount Kilcoy, QLD
Solar
0428 549 731
Benjamin Hagney
Ben Hagney Electrical Pty Ltd
Kelso, New South Wales
Solar
0499996501
Jeffery Black
Black Bros
Woodford, QLD
Solar
07 5496 1555
James Graham
Solahart Sunshine Coast
Coolum Beach, QLD
Solar
07 5471 7060
Brendan Laws
BNL Electrical and Solar PTY LTD.
Trinity Beach, Queensland
Solar
0406 694 063
Justin Borg
Borg Electrical Solutions
HORSLEY PARK, NSW
Solar
0423403870
David Fauntleroy
Boyan Electrical Services
TAPPING, Western Australia
Solar
94488176
Tasleem Mohammed
Brightlite Electrical Services
Greenbank, QLD
Solar
0412 292 191
Bradley Gers
Brisbane Electrics Pty Ltd
Glenlogan, QLD
Solar
0433934478
Adam Black
Burnett Electrical Services Pty Ltd
Kingaroy, QLD
Solar
0741624826
Gregory Bender
BURRADOO ENTERPRISES PTY LTD
Chincailla, Queensland
Solar
0428654178
Jack Gardiner
Creek 2 Coast Electrical Pty Ltd
Wavell Heights, Queensland
Solar
0431686860
Kennedy Theobald
Cablerite Electrical Pty Ltd
Brisbane, QLD
Solar
0449 861 166
Kevin James Carter
K Carter Electrical
Boulder, WA
Solar
08 9021 7568
Michael Lancaster
Choice Electrical
Belmont North, NSW
Solar, Battery Storage
0432 433 575
Chase Rawlings
CK Electrical, Solar and Air Conditioning
Greenslopes, QLD
Solar
0402 573 339
Leon Kennedy
Clean Energy Services
Cheltenham, Victoria
Solar
0450 097 848
Mathew Cole
Coley Electrical
Warrnambool, VIC
Solar
0419505529
Bryce Rowland
Complete Electrical CQ
Parkhurst, QLD
Solar, Battery Storage
0447460307
Scott Graham
Connected
Rockyview, QLD
Solar
4936 3324
Tom Roberts
Connection Electrical and Data
miami, Queensland
Solar
0450403150
Michael Dascombe
Countryside Electrics
Taroom, Queensland
Solar
0427349916
Craig Martin
CRM CQ Solar
Rockhampton, QLD
Solar
0749220506
Andrew John Crouch
Crouch Electrical
Mount Gambier, SA
Solar
0408 971 660
Dean Mohamed Saleh Ahmed
DA electrical & solar
Charlestown, NSW
Solar
0400168404
Thor Dewar
DAS Electrical NT Pty Ltd
Palmerston, Northern Territory
Solar
0889324723
Toby Dhue
Dhueys Electrical
Esperance, WA
Solar
0429 865 817
Alan Thomson
direct connect electrical contracting
Willetton, Western Australia
Solar, Battery Storage
0459 991 231
Kevin Dolan
Dolan Enterprises Pty Ltd Qld
Nerang, QLD
Solar
0419757351
Glyn Baker
Dorky
Traralgon, VIC
Solar
0424 436 759
James Phillip Kaczmarek
De Rose Electrical
Mooroobool, QLD
Solar
0421 885 262
Harry Gibson
D R Electrical and Solar Pty Ltd
Theodore, Queensland
Solar
0429892884
Brady Souden
Econ Electrical & Data
latham, ACT
Solar
0409039030
Christian Miller
Sole Trader
Benowa, QLD
Solar, Battery Storage
0433 519 775
Joshua Edwards
T/As Edy's Electrical
Parkhurst, QLD
Solar
0410 106 432
Marko Vidovic
EFERGE SI Pty Ltd
Drewvale, Queensland
Solar
0424278694
Luke Eggins
Eggins Electrical Pty Ltd
Winnellie, NT
Solar
0418 892 029
Jordan Hollier
Elecshine
Brunswick East, VIC
Solar
0402 434 853
Michael Terry
Electrical Effect Pty Ltd
Conder, ACT
Solar
0418622458
Nigel Phillips
Electrical Sensations
Toowoomba, QLD
Solar, Battery Storage
07 4637 2744
Stephen Coveny
Local Electrical and Solar
Warnnambool, VIC
Solar
0418 495 736
Adam Williams
Adam Williams
SPRING GULLY, Victoria
Solar
0429 031 080
Erasmo Tinacci
ELECTROLITE CONTRACTING P/L
BEROWRA HEIGHTS, NSW
Solar, Battery Storage
0418167139
Jason gale
Elite Power Group
Wallalong, New South Wales
Solar
0417224003
Jack Howard
Emak Electrical
Edinburgh North, SA
Solar
0403 244 251
Richard King
Sole Trader
Craigie, VIC
Solar
0401551603
Peter Edmund Norton
Enersol Electrical Services
Molendinar, QLD
Solar
1300169023
Jarrad Farthing
Enlight-on Electrical Solutions
Balga, WA
Solar
0448 768 617
Shandil Sharma
Enlighten Electrical PTY LTD
Monash, ACT
Solar, Battery Storage
0423278609
Brent Rashleigh
Express Electrical
PRESTON, Queensland
Solar
0488 484 141
Darren Forrester
Forrester Electrical Pty Ltd
Geraldton, WA
Solar
08 9965 0023
Tony Wilkins
Gold Coast Electrical Pty Ltd
Nerang, Queensland
Solar
0419 784 130
George Mills
George Mills Electrical Pty Ltd
Tewantin, QLD
Solar
0488442482
Chris Burchill
Go Elite Electrical
Belli Park, QLD
Solar
422563719
Gareth Felton
GreenElec Pty Ltd
Warriewood, NSW
Solar, Battery Storage
0403732318 99977700
Harrison Gray
Grid Tech PTY LTD
Sippy Downs, QLD
Solar
0432 595 724
Simon Ferraro
Heart and Solar Electrical Pty Ltd
Wangaratta, VIC
Solar
0400600005
Andrew Hibberson
HIBB Electrical Service
Banyo, QLD
Solar
07 3267 3858
Abel Davaris
HIVE Electrical
Yass, NSW
Solar
0490 491 192
Troy McCormack
Howlong Electrics
Howlong, New South Wales
Solar
02 6026 8281
Ian Hall
Impact Eco Solutions Pty Ltd
Glass House Mths, QLD
Solar
07 5438 7200
Steven Miles
IESA (QLD) PTY LTD
Wamuran, Queensland
Solar
0422040972
Charles Fryer
IR Electrical & Air Conditioning Solutions
Darwin, Northern Territory
Solar
0437850434
Muhammad Nor Rawlinson
Island Power Co.
Cocos (Keeling) Islands, WA
Solar
08 9468 9647
Aaron Kerr
JAAZ Electrical Pty Ltd
Merbein West, VIC
Solar
0468 827 767
Tariq Mustafa
Jaycorp electrical
Greenacre, New South Wales
Solar
0450719787
Peter Venzara
Sole Trader
Thornlands, Queensland
Solar
0431935381
Sam Joughin
JJM Electrical Group
Old Beach, TAS
Solar, Battery Storage
0417 020 995
Jonathan David Phillips
Jp Electrical Brisbane Pty Ltd
Yarrabilba, QLD
Solar
0412567277
Peter O'Shea
Kape Electrical
Nambour, QLD
Solar, Battery Storage
0407 027 034
Ross Colley
KENROS ELECTRICS
Boonah, Queensland
Solar
0428 747 261
Rodney Dowd
Len Dowd & Co
Cranbrook, QLD
Solar
07 4779 2957
Daniel Hamilton
Leneva Electrical Contracting Services
Leneva, Victoria
Solar
0474 484 587
Jason Paul Bensted
Linc Electrical
Stafford Heights, Queensland
Solar
0402 633 825
Leon Cooper
LMC Electrical Group Pty Ltd
Coombs, ACT
Solar
0451485556
Rick Brenton MacAndrews
Lockyer Electrical
Gatton, QLD
Solar
0437 786 221
Timothy James Swain
Mance Electrical
Yorktown, Tasmania
Solar
03 6331 4711
Sam Clark Marris
Marris Elec
Bilambil Heights, NSW
Solar
0426 291 800
Matthew Farrell
Matt Farrell Electrical pty ltd
Bundaberg East, Queensland
Solar
0422504229
Maxwell Aaron Humphreys
Maxam Electrical
Kangaroo Point, QLD
Solar
0413 589 613
Jonathan McCartney
McCartney Electrical Solutions
Boronia, Victoria
Solar
1300 03 03 91
Philip Collins
Midwest Refrigeration & Electrical
Horsham, Victoria
Solar
0475818849
Michael Cowan
Milec Electrical
Mount Louisa, QLD
Solar
0407188875
Ben Morrison
MLEC Contracting
Canning Vale, Western Australia
Solar, Battery Storage
0406 950 140
Adam Thomas
Thomas Industries & Services Pty Ltd
Mildura Centre Plaza, Victoria
Solar
0419 882 884
Christopher Nelson
Chris Nelson
Cooma, New South Wales
Solar
0423 738 724
Paul Moncrieff
Moncrieff Electrical Pty Ltd
Wy Yung, VIC
Solar, Battery Storage
0447 828 034
Max Tait
M Power Electrical and Air Conditioning Pty Ltd
Forestville, SA
Solar, Battery Storage
83282301
Craig Persson
CFP Industries
West Mackay MC, QLD
Solar
0401 080 445
Mathew Crouch
MRC Data and Electrical
Rowville, VIC
Solar
0422 223 273
Paul Tiliaveridis
melbournes very own electrical contractors
Airport West, Victoria
Solar
0484 222 729
Michael O'Connor
Myjen Electrics Pty Ltd
South Penrith, NSW
Solar
02 4721 8660
Stuart Gregory Kelly
Solarite
Wootton, NSW
Solar
0421 929 162
Lionel Mardon
Nelvin Electrical
Seaford Heights, SA
Solar
0450 120 602
Nicholas Giltrap
NexGen Power Solutions
Wodonga, VIC
Solar, Battery Storage
0420 300 602
Kenneth Grose
Next Phase Electrical
Bridgenorth, TAS
Solar
0419 377 879
Shane Roberts
Nexus Electrical Group
Warwick, Queensland
Solar
0409 895 944
STEVEN GODDARD
New Generation Solar Specialists
Maudsland, QLD
Solar, Battery Storage
04 3287 7648
Andrew Taylor
NJS Electrical & Solar
Gatton, Queensland
Solar
0438 295 979
Benjamin Hassall
No Hassalls Electrical & Airconditioning
Yarrawonga, NT
Solar
0400 675 639
Michael Cochran
Jemico Services
MORAYFIELD, QLD
Solar
0401523836
Grantley Jack
NRG Industrial Pty Ltd
Yeppoon, QLD
Solar, Battery Storage
0749392000
Leroy Brown
NSEW Elecrtrical Pty Ltd
Seventy Mile, QLD
Solar
07 4787 8999
Matthew Druitt
Oakrest Electrical
Gladstone Central, QLD
Solar
0447 799 661
Matthew Mellick
Sole Trader
Minyama, QLD
Solar
0450 572 334
Jung Pyo Hong
One Stop Renewable Energy Pty Ltd
Leeming, WA
Solar
0423 777 886
Craig Pointing
One Stop Energy Australia
Malaga, WA
Solar
92486899
Robert Shillam
OnTrend
Stafford, QLD
Solar
0410432302
Craig Morris
OutBackWires Pty Ltd.
Katherine, NT
Solar
0428 146 802
Joshua Johnson
Oztech Pty Ltd
Riverside, TAS
Solar
0417 520 073
Filippo Parisi
F & S Parisi Electrical Contractors
Aitkenvale, Queensland
Solar
07 4723 1644
Paul Brown
PB Power and Electrical Pty Ltd
Hallett Cove, SA
Solar, Battery Storage
0411260648
Jennifer Anne Louw
Point to Point Electrical Pty Ltd
Thornlands, QLD
Solar
0472 772 759
Samuel Green
Power Down Under
Wanneroo, WA
Solar
0437 733 366
Tony McNeill
Powered By Murphy
Cannonvale, Queensland
Solar
07 4948 3421
Ahmad Maskaleh
Powered Up Electrical Pty Ltd
Greenacre, New South Wales
Solar
0413 999 333
Jason Russell
Powerfast Electrical
Mackay Mail Centre, QLD
Solar
0438 545 175
Andrew Lowcock
Precept services Pty Ltd
Essendon, VIC
Solar
0393384411
Jacob Stephan
Pristine Power
Raceview, Queensland
Solar
0411239597
Wade Uhlmann
A.S.A.P. Air-conditioning & Electrical Services
Burleigh Heads, Queensland
Solar
410088101
Ronald Jacobson
Pro spark electrical qld
Stapylton, QLD
Solar
0487 222 019
Wael Ghassani
QuadSol Pty Ltd
CHIPPING NORTON, NSW
Solar
0414 931 169
Allison Fuller
Queen Of Sparks
Port Portland, WA
Solar
0421 441 639
Michael Quested
Quest Electrical and Solar Pty Ltd
Thornlie, WA
Solar
0452 623 862
Christopher Morrison
Quik electrical
Forest hill, QLD
Solar
0477887845
Timothy Ehrlich
RegionAll Electrical
Meringandan West, Queensland
Solar
0418 489 199
Timothy Robbins
Rapt Electrical & Air Conditioning
Gympie, Queensland
Solar
0488 447 278
Alexander Moore
Reactive Power Pty Ltd
Milton, Queensland
Solar
0456 790 890
Mark Wojciechowski
KASOM GROUP PTY LTD t/As RECURRENT ENERGY
Spring Flat, NSW
Solar
0414 939 900
Brett Wilding
REDZ ELECTRICS
Floreat, WA
Solar
0402418143
Ajit Kumar
REMEC POWER
CanningVale, WA
Solar
08 6249 8055
Brian Rice
Rice electrical contractors pty ltd
Jamestown, SA
Solar, Battery Storage
0400 919 176
Ben Riley
Rilec Electrical Pty Ltd
Wandal, QLD
Solar
07 4921 1380
Robert Wheeler
Rob Wheeler Electrical
Waroona, WA
Solar
0427 664 519
Ashley Robinson
Rolly's Electrical Pty Ltd
Kirwan, QLD
Solar
0410 375 098
Russell Taber
Russell Taber Electrical & Solar
wagga wagga, NSW
Solar, Battery Storage
0418 692 555
Adam Rowlands
Saltwater Air & Electrical
Palmwoods, Queensland
Solar
0458 745 605
Luke Clarke Argent
Samford Electrical
YUGAR, QLD
Solar
07 3289 6969
Nicholas White
Saturn Electrical
Sladevale, QLD
Solar
0404090968
Matthew Livingstone
Sole Trader
Lavington, NSW
Solar
0401028734
Matthew McArthur
Southern Cross Electrics & Air Conditioning
Kewarra Beach, QLD
Solar
0428 863 324
Joshua Hollis
Select Electrical and Solar Solutions
HOLT, ACT
Solar, Battery Storage
0439 555 551
Steven laut
SGL electrical pty ltd
Craigie, Western Australia
Solar
0402777359
Justin O'Donnell
Shortfuze Electrical
Glenelg Noth, South Australia
Solar
0407856878
Simon Junakovic
Simeco Electrical
Gungahlin, ACT
Solar
0418 431 903
Luke Richards
Singleton Electec Pty Ltd
Mount Thorley, New South Wales
Solar
0265746122
Philip Gordon Baxter
Smartgrid
Nundah, QLD
Solar, Battery Storage
0477 036 586
Johannes Benade
Sole Trader
Osborne, SA
Solar
0402688020
Scott McLean
Scott McLean Electrical Contracting
Wodonga, Victoria
Solar
0439737038
Brett Soper
Soaps Electrics Pty Ltd
Kurrimine Beach, Queensland
Solar
0428 571 589
Nicolaas Van Slobbe
Switched On Electrical QLD Pty Ltd
Charleville, QLD
Solar
0488058558
Philip Symons
SOLARBLU
Minnamurra, New South Wales
Solar
0468 368 451
Mark Thompson
Solarcell Energy
Lowood, QLD
Solar, Battery Storage
07 5426 2580
Garry Williams
Solar Service Center
Morpeth, New South Wales
Solar
02 4934 6377
Kevin Schafer
Solstra
Glenrowan, VIC
Solar, Battery Storage
03 5722 3093
Matheus Johannes De Beer
Soltech Electrical Pty Ltd
Canning Vale, WA
Solar, Battery Storage
0449 073 372
Gavin Bailey
StarDelta Electrical Pty Ltd
Canning Vale, Western Australia
Solar
0497257142
Brendan Marshall
Supreme Electrical
Naracoorte, SA
Solar
0415609107
Anthony Christoff-Tzazaoff
Sole Trader
Frenchville, QLD
Solar
0403986747
Luke Wilcox
Switched On Electrical
West Launceston, TAS
Solar, Battery Storage
0457 188 572
Isaac Jamieson
Tenmen Electrical
Caloundra West, QLD
Solar
0426 183 996
Toby Gower
T.I.G Electrical
Goodna, Queensland
Solar
0423504443
Jarryd Ian Mullan
Transformed Energy Solutions
Marion, SA
Solar
04 0341 1049
Jake Fuller
Transition Electrics
dromana, VIC
Solar
0424601702
Aaron Summergreene
Tropics Electrical Service Pty Ltd
Bentley Park, Queensland
Solar
0431915388
Troy Markey
Troy Markey Electrical Pty Ltd
Toowoomba, Queensland
Solar
07 4634 3811
Scott Lee
Ultimate Electrical Solutions
Nanango, QLD
Solar
0438 697 870
Michael Taylor
Uni Industries
Lawnton, QLD
Solar
07 3285 7776
Colin Bowe
Sole Trader
Hamilton Hill, WA
Solar, Battery Storage
0401 537 654
Christopher James Eastwell
Universal Connect
Yanchep, WA
Solar
0408 909 672
Gerry Ceballos
Valjamelectrical pty ltd
Tapping, WA
Solar
0408 889 694
Anthony Tim Van der Kley
VDK Group
Toowoomba City, QLD
Solar
0487 211 401
Benjamin Walsh
Walsh Electrical Refrigeration & Air Conditioning
Colac, VIC
Solar
03 5231 4994
Steven Watson
Watson Electrical
Mount Louisa, Queensland
Solar
0439928533
Aaron Mcmenemy
Watts good Electrical
Mount Gravatt, QLD
Solar
0437 301 874
Nigel Weise
WEISLEC PTY LTD
JACOBS WELL, Queensland
Solar
07 55 462 585
Michael King
Western Downs Solar pty ltd
Miles, QLD
Solar
0439 611 321
Aaron Mark Ackerman
Wired Right
Palmwoods, QLD
Solar
04 0119 0914
Wayne Goodfellow
W & T Goodfellow Electrical Pty Ltd
Bundaberg, Queensland
Solar
07 4151 6429
Gavin Grumball
Xelec Pty Ltd
Forrestfield, Western Australia
Solar
0428 230 400
Craig Iffland
Iffland Electrical
Orange, NSW
Solar
0418635643
Adnan Khalil
Sole Trade
Glenroy, Victoria
Solar
0406 025 848
Anthony Di Palma
ADP ELECTRICAL
Sundown, QLD
Solar
0418 879 417
Adrian Cassin
Laser Electrical Castle Hill
Castle Hill, NSW
Solar
0298944843
Adrian Foti
EDSA Group
Keilor East, VIC
Solar, Battery Storage
+61390164337
Adrian Tindall
AClass Communications and Electrical
Springfield, New South Wales
Solar
0466538317
Adrian Carrington
Empowered electrical contractors
baxter, Victoria
Solar
0403218941
Adrian Christopher Riddiford
EnergySpec Electrical
Ashwood, VIC
Solar, Battery Storage
03 9885 0386
Adrian Darby
KERDAR Electrics
Brooklyn, Victoria
Solar
0412150581
Adrian Cole
Urban Electrical Services Pty Ltd
Cheltenham, VIC
Solar, Battery Storage
0401 827 881
Adrian Gardiner
Adrian Gardiner
Port Augusta, South Australia
Solar
0419857061
Adrian Hector
Individual
Jeeralang Junction, VIC
Solar
0416 242 868
Adrian Mitic
Sole Trader
Happy Valley, SA
Solar, Battery Storage
0425131891
Adrianus Van Dam
FutureTech Industries
BURPENGARY EAST, QLD
Solar, Battery Storage
0410 826 326
Adrian Van Jaarsveldt
Thoroughtec Pty Ltd
Flagstaff Hill, SA
Solar
0447 447 170
Adrian Woodward
Perth Solar Force
Belmont, WA
Solar
0402 747 124
Adrian Matthews
Radius Technology P/L
Mentone East, VIC
Solar
03 9587 1233
Michael O'Leary
Adelaide Solar & Electrical Services
Glanville, SA
Solar, Battery Storage
0408 081 430
Marc Power
Advanced Power WA PTY LTD
Embleton, WA
Solar
0420 730 481
Anthony Di Cicco
Advance Solar Electrical
Lockwood South, VIC
Solar
03 5452 7477
Vikram Pawar
Advik Electrical & Telecommunications pty ltd.
Denham Court, NSW
Solar
04 3229 2065
Adrian Millican
ACS Solar
Woolgoolga, NSW
Solar
02 6654 1088
Alex Eglen
Sole Trader
Kunda Park, Queensland
Solar
0420 637 476
Steven Whale
approved electrical installations pty ltd
Wongawallan, QLD
Solar
0406 079 851
Rodney Furminger
Aeromagnetics
Aberdeen, New South Wales
Solar
0403 570 722
Matthew Luke James
Aesthetic Electrical Services
munno para, SA
Solar, Battery Storage
0434 493 869
Andrew Thomson
Thomson Solar
Murwillumbah, New South Wales
Solar
0457 863 909
Aidan Lawrence Flanagan
Sole Trader
Tweed Heads, NSW
Solar, Battery Storage
0414 959 459
Redouane Moudrik
Agadir Electrical Services P/L
Werombi, NSW
Solar, Battery Storage
0406 066 067
Adam Gatt
Austech Electrical & Automation
Sunshine North, VIC
Solar
03 9311 5055
Marti Aghaei
Solgen Energy Group
Stafford Heights, Queensland
Solar
0426705573
Peter Agnew
Agnewbros Electrical
Robe, SA
Solar, Battery Storage
0412 612 677
Tony Vitagliano
SALT Solar
Noosa Heads, QLD
Solar, Battery Storage
0411 368 255
Haifeng (Brendan) Lin
aha international pty ltd
Beacon Hill, NSW
Solar, Battery Storage
0410 355 938
Andrew Halle
Vonsharrods Electrical
Riverton, Western Australia
Solar
0475881410
Alex Hepworth
Sole Trader
wollongbar, New South Wales
Solar
0422462682
Gavin Appleton
AH Electrical & Solar
Moonta, SA
Solar, Battery Storage
08 8825 1454
Ahmad Khan
THE FARAH GROUP PTY LTD
BAULKHAM HILLS, NSW
Solar
1300786623
Ahmad Salmanzadeh
Ispark Electrical
castle hill, New South Wales
Solar
0433 434 814
Ahmad Bilal
Harvey Norman
Franklin, ACT
Solar
02 6202 2013
Ahmed Tayeh
Suntrix
Glynde, SA
Solar, Battery Storage
04 4979 4139
Ahmed Zanoun
Sole Trader
Ryde, NSW
Solar
0424 133 471
Aidan Gould
Superior Solar
WEST GOSFORD, NSW
Solar
02 4323 9050
Yi Sun
Rheem Australia/Solahart
Fairfield Heights, NSW
Solar
0296849131
Ainslie Allen
A.T.S - Australian Technical Services Pty Ltd
Bentleigh, VIC
Solar
03 8520 9700
Kosal Khuon
Airlectro
Canley Vale, New South Wales
Solar
0432 932 332
Andrew Coman
Sole Trader
Byron Bay, NSW
Solar
0459512089
Aaron Christensen
Sole Trader
Underwood, Queensland
Solar
0422 949 107
Andrew Edwards
Impact Energy Pty Ltd
Mount Gravatt East, Queensland
Solar
0422879499
Andrew Jamieson
Jamieson Electrical Services
Kingsley, WA
Solar, Battery Storage
0400 202 913
Ajinkya Karnik
Sole Trader
Sydney, NSW
Solar, Battery Storage
0477 314 633
Andrew Logan
Logan Solar & Electrical
Portland, VIC
Solar
0417 514 012
Anthony John Moran
West state electrical
Baldivis, WA
Solar
0447 457 369
Andrew Jonathon Rowley
Unity Contracting Pty Ltd
Buderim, QLD
Solar
0402 574 088
Aidan Riley
Sole Trader
North Plympton, SA
Solar
0883472564
Aju Xavier
Beacon Energy Solutions
Huntingdale, VIC
Solar
0393681061
Andrew Warhurst
Sole Trader
Buderim, Queensland
Solar
0411324711
Aaron Turner
Sole Trader
Tingalpa, Queensland
Solar
402693456
Ali Kadour
New Phase Electrical
Altona North, VIC
Solar
0412 489 360
Ahmad Akl
Akl electrical
prestons, NSW
Solar, Battery Storage
0450 919 065
Alpesh Patel
Akshar Electrics Pty Ltd
Tarneit, VIC
Solar
0430 208 514
Abdul-Karim Mustapha
AKM Solar and Electrical Services
Melbourne, VIC
Solar
0412294267
Alan Brooks
Mr Electrical Pty Ltd
Suffolk Park, New South Wales
Solar
0411395593
Alamdar Hasnain Syed
Dexterous Electrotechnologists
Hallam, VIC
Solar
0450 844 976
Alan Penfold
CHS Group
Haven, VIC
Solar
0353816400
Alan Wong
Neater Energy Pty Ltd
Blackburn South, VIC
Solar
0410 236 729
Alan Beasley
AAB Energy Services
Mindarie, Western Australia
Solar
0411 158 838
Alan Deaner
Alliance Electrical Townsville
Garbutt, Queensland
Solar
0499 015 277
Alan Sperling
Alectric
West Lakes Shore, SA
Solar, Battery Storage
0449 977 507
Alan Day
Tailored Energy Solutions
Cannonvale, Queensland
Solar
0499110654
Alan Robert Adler
SAE Group
Glass House Mountains, QLD
Solar
0474 857 302
Allan Anthony
Al Antz Electrical
Wagin, WA
Solar
0412 630 732
Alan West
3 Phase Solar
Sunbury, Victoria
Solar
1800 3 PHASE
Albert Terpstra
Fullpower Electrics
Hilbert, WA
Solar
0407 006 696
Albert Bourne
AWB Electrical & Maintenance Services
Rasmussen, Queensland
Solar
0448 995 285
Alipeti Halaifonua
Fine Electrical
Kingsmeadows, Tasmania
Solar
0363441254
Albert Jarjoura
Sole Trader
Port Macquarie, NSW
Solar
+61403452429
Adam Cadusch
ALC Electrical Services
Fountain Gate, VIC
Solar
0412 029 280
Jeremy Alderson
Sole Trader
Banora Point, NSW
Solar
0490 777 136
Aldin Bates
Sole Trader
Padbury, WA
Solar
0412 631 360
Alec Corin
Effective Solar Solutions
Cheltenham, VIC
Solar, Battery Storage
0434191827
Alec Paul Squire
Perth Solar Warehouse
SERPENTINE, Western Australia
Solar
0428 696 777
Aleksander Velde
Energy Designers
Taringa, Queensland
Solar
0435502429
Alessio Ricciardi
Balance Utility Solutions
Welshpool, WA
Solar
0450695011
Alexander Tatlis
Australia's Electricians
Clyde, VIC
Solar
0482 015 609
Alex Coulls
Sole Trader
Adelaide, SA
Solar
04 0172 6745
Alex Dinovitser
ADsolar
Athelstone, South Australia
Solar
0428 268 157
Nestor Linares
Sole Trader
Brooklyn park, SA
Solar, Battery Storage
0423250013
Alexander Tatam
Alpaka Electrical
Hampton East, Victoria
Solar
0400718255
Alexander Hall
Ahlec
Diddillibah, QLD
Solar
1800 660 874
Alexandre Calmy
ARC Electrical Contracting Services
Wilson, WA
Solar
0410 055 310
Alexander Chinery
Chinery Electrical Solutions
Noble Park North, VIC
Solar
0422399389
Alex Kobzeff
CNX Solar
Golden Grove Village, SA
Solar
0407 646 546
Sascha Bergmann
Energywise Living
Katoomba, NSW
Solar
02 4704 9030
Alex Florance
Florance Electrical
Palmerston, NT
Solar, Battery Storage
08 8983 3000
Alex Pond
Green Focus Contracting
Wurtulla, QLD
Solar
1300 733 172
Alexander Yates
MGMF GROUP PTY LTD
Gwynneville, New South Wales
Solar
1300 368 331
Alex Farrell
NQ Power Up Electrical Pty Ltd
Canelands Mackay, QLD
Solar, Battery Storage
0423 527 040
Alex Carl Russ
Russ Brothers Electrical PTY LTD
Port Noarlunga, SA
Solar
0413 228 031
Alexander Grant
Redfox Electrical Contractors Pty Ltd
Estella, NSW
Solar
0439262056
Alex Manley
SolarWise Wagga Pty Ltd
Wagga Wagga, NSW
Solar
02 6971 0084
Alex Ackerman
Solvation Pty Ltd
White Gum Valley, WA
Solar
0403 902 801
Alexander Wrightson
Superior Solar
West Gosford, New South Wales
Solar
02 4323 9050
Aleksandar Arnautovic
Alinx Pty Ltd t/a GreenAir
Chifley, NSW
Solar, Battery Storage
0413567847
Alexander Thompson
Thompson Electrical Solutions
Mornington, VIC
Solar
0412262361
Alexander Stock
Priority One Trade Services
Somerville, VIC
Solar
0458028770
Alexander Passmore
Solargain PV Pty Ltd
Karnup, WA
Solar, Battery Storage
0408 551 891
Alexander Fetizanan
MLEC Contracting
Beckenham, WA
Solar
0455 125 345
Alexander Fleay
SpringCity Power and Energy
Hamilton Hill, WA
Solar
0427 154 044
Alexander Herrmann
Armada Solar
Dunlop, ACT
Solar, Battery Storage
0437015819
Alexander Robert Monteith
Sole Trader
Tarragindi, QLD
Solar
07 3392 3883
Alexander John McCosker
hiscox electrical
Inverell, NSW
Solar
0427 221 432
Alexander McDonald
Sole Trader
Mount Gravatt, Queensland
Solar
1300722012
Alexander Pye
Alex Pye Electrics
Warrnambool, Victoria
Solar
0400490808
Alex Rafati
WIKI Electrical
Warnbro, WA
Solar, Battery Storage
0424 990 017
Alexander Day
Sole Trader
Avoca, QLD
Solar
0439739997
Alex Wen
Ashburner Francis Pty Ltd
Rangeville, QLD
Solar, Battery Storage
0432117556
Alex Louise
Sole Trader
Harkness, VIC
Solar
0411234727
Alexander Jon Tilbury
Leading Electrical
Scarness, QLD
Solar
0488415010
Algene Bien Cruz
Sole Trader
Northgate, Queensland
Solar
0479 168 405
Muhammad Ali Qaiser
Bankstown, NSW
Solar, Battery Storage
0295035796
Ali Faiazi
Solar Rising Nation
Carnbourne north, Victoria
Solar
0413 062 162
Alia Abdul Rahim
Element47
South Lake, WA
Solar
1300294201
Ali Akbar Faqihi
Sole Trader
Doveton, VIC
Solar
0470 257 937
Aliosman Cay
GreenCityEnergy
Eagleby, QLD
Solar
04 1167 4328
Gavin O'Toole
Alice Springs Electrical Services
LARAPINTA, NT
Solar
0889550707
Ali Chalani Torkamani
Electrical promotion PTY LTD
nunawading, VIC
Solar
0452 339 534
Alan Dowling
Powerlec
Busselton, Western Australia
Solar
0452 490 728
Ali Shalkouhi
Quality Electrical n Data Services
Epping, NSW
Solar
1800 95 11 03
Daniel Teran
Aligned Electrical pty ltd
East Keilor, VIC
Solar
0401959520
Manuel Serrao
Align Electrical
Mullaloo, WA
Solar
0400056231
Alistair William Ogilvie
NT Solar Installations
Anula, NT
Solar
0400 717 271
Alistair Morgan
Alistair Morgan
KINGS MEADOWS, Tasmania
Solar
0400 997 797
Aliya Agusi
Aliya Agusi
Glandore, South Australia
Solar
0437627369
Daniel Edwards
All Amped Electrical
Somerville, VIC
Solar
0434 391 620
Allan Anscombe
Sole Trader
Meringandan West, QLD
Solar
0408 792 936
Gregory Laurence Allan
Gallan Electrical
Waldara, VIC
Solar
0487950888
Xin Wang
Kirin Electrical Pty Ltd
St Peters, NSW
Solar, Battery Storage
0433 236 060
Allan Parker
Act Now Energy Solutions
Shorncliffe, Queensland
Solar
0732697712
Allan Glass
AIG industries Pty Ltd
Katherine East, NT
Solar
0455 953 972
Allan Schramm
ALZ Group Pty Ltd
Point Vernon, QLD
Solar, Battery Storage
0741249552
Allan Petersen
Peak Air Conditioning, Refrigeration, and Electrical
Garbutt, Queensland
Solar
0744177700
Allan John Cooper
Eco Bay Electrical
Thornlands, QLD
Solar
0420 435 441
William Slapp
SUNPLUS ELECTRICAL
Goonellabah, NSW
Solar
02 6624 1197
Patrick David Rynan
Allcoast Energy Solutions
Molendinar, Queensland
Solar
0433 946 769
Matthew Allen
Allen Air & Electrical
Cranbourne, VIC
Solar, Battery Storage
0419 332 068
Allen Manyere
Armour Electrical Engineering & Contracting
Eglinton, WA
Solar
04 8717 4218
Allen Rose
Ozzie Solar Works
Mograni, New South Wales
Solar
0448 458 494
Yi Lun Huang
Power Ideas
SYDNEY OLYMPIC PARK, New South Wales
Solar
0410060084
Allen Mcilwhan
Lamont Electrical
Jordan Springs, NSW
Solar
0410 493 450
Allen Tang
Solar Volt Electrical
Ryde, NSW
Solar
0412 118 999
Ruqian Xiao
Individual
Blackburn South, VIC
Solar
0430880615
Jared Gault
All In Electrical
Clifton, QLD
Solar
0418552760
Allister Neely
Elect-Solar
Wangaratta, VIC
Solar, Battery Storage
03 5722 3093
Troy Campbell
Windpower Australia
Austral, New South Wales
Solar
02 9606 0033
Scott Brown
Scott Brown Electrical
South Murwillumbah, NSW
Solar
0423 969 091
Damon John Nelli
WA Solar
Mullaloo, WA
Solar
1300 119 277
Steven Wallen
All Saints Electrical
Emerald, Queensland
Solar
0749822818
Jeffrey Hodges
All Solar & Electrix
Moruya Heads, NSW
Solar, Battery Storage
0438 744 270
Mathew Nitschke
ALLSTAR ELECTRICAL
Whyalla Norrie, South Australia
Solar
0419 378 185
Matthew Bellingham
Allstar Power Solutions Australia
MacArthur Square, NSW
Solar, Battery Storage
0414298444
Keith Kalithas
Alltec Electrical PTY LTD
Mount Pritchard, NSW
Solar
0402 727 031
Daniel Ralph
All-Tech Electrical Solutions
Lansell Plaza, Victoria
Solar
0404 892 960
Allyson Lowry
NSE Solahart Tamworth
Moore Creek, New South Wales
Solar
0447144997
Adam Loraine
Northern Electrical
Driver, NT
Solar
0423 828 570
John Campbell
Alpha Maintenance and Electrical
Currambine, WA
Solar
0893042269
Leo Apostolou
Alpha Star Electrical Services
Charlestown, New South Wales
Solar
0412 270 044
Alexander Saloumidis
Spark Wizard Electrical
Vermont South, VIC
Solar
04 1184 0989
Altanshagai Khurelpurev
Sole Trader
Canterbury, NSW
Solar
0450 431 038
Joseph Dunstone
Alternate Electrical Solutions
Diamond Creek, VIC
Solar
0417169731
Benjamin Michael Svarc
Altitude Electrical
Tawonga, VIC
Solar
0419801109
Alvin Lee
Splice Elec
Dulwich Hill, New South Wales
Solar
0429 953 070
Aman Singh Dhakla
Sole Trader
CanningVale, WA
Solar, Battery Storage
0449 866 475
Aman Singh
Sole Trader
Dakabin, QLD
Solar
0478178148
Amandeep Bhullar
Sole Trader
Hectorville, SA
Solar
0457 525 253
Conrad Simon
Amara Electrical Services
Tanawha, Queensland
Solar
07 5456 1286
Andrew McIntosh
Amax Electrical pty ltd
Stafford, QLD
Solar, Battery Storage
31623876
Samuel Thomas Edgar
Edgar Electrical
Dalby, QLD
Solar
07 4662 4390
Ameer Pharis
Sole Trader
alexander heights, WA
Solar
0432580684
adam mehmet
A M Electrcial Connections
whittlesea, VIC
Solar
0488 990 000
Alan Ferrero
Ferrero Electrical & Solar
Mount Sheridan, QLD
Solar
0417 772 312
Ah (Erick) Chua
Amazing Great Technology Pty Ltd
Melrose Park, SA
Solar, Battery Storage
0432 426 768
Aaron Milienou
Sole Trader
Emerald Beach, New South Wales
Solar
0428882916
Ayden Mills
A.Mills Electrical Services
Officer, Victoria
Solar
0407 638 964
Amin Sido
Express Energy Electrical & Data
Carrum Downs, VIC
Solar, Battery Storage
0421 700 833
Amit Patel
Harry Electricals Pty. Ltd
Point Cook, VIC
Solar
0400 606 506
Andrew Mitchell
Enphase Energy
South Melbourne, Victoria
Solar
0431 313 088
Amit Raj Pant
Sole Trader
Sydney, NSW
Solar
0424 420 125
Amit Kumar Sachdeva
SS Electrics and Data
Epping, VIC
Solar
0401602191
Aidan McLoughlin
AMMEC Electrical
Centenary Heights, QLD
Solar
0408739177
Ammon Sahayam
potent electrical services
Wonthaggi, VIC
Solar
1300 652 232
Anthony Moran
Platinum Electricians Mandurah
Dawesville, WA
Solar
0895822114
Andrew Morgan
No Shock Electrics Geelong
Bell posr hill, Victoria
Solar
0404126082
Daniel Jackson
Amped Up Electrical & Solar
Redlynch, Cairns, Queensland
Solar
0424 775 162
Joel Louis McCormack-Hall
Ampez Electrical
Echuca, VIC
Solar
0455 311 995
Nathan Ryan
Ample Electrical
Cairns, QLD
Solar
0424 186 550
Andrew Morrison
Amps ' N ' Volts
Byford, Western Australia
Solar, Battery Storage
0447874773
Aditya Rane
Captain Green Solar
Fairfield East, NSW
Solar
02 8203 5440
Amrit Thapa
Sunbeam Electric
Coolaroo, VIC
Solar
0451 644 220
Andrew Musgrave
Sole Trader
orana, WA
Solar
0898423231
Aloysius Mwaita
Byford Systems and Services
Byford, Western Australia
Solar
0863961306
Andre Willemse
AMW Electrical
Whyalla Playford, South Australia
Solar
0418 800 936
Andrew Nicholas
Rainbow Power Company
Burnside, NSW
Solar
0402 791 398
Anastasios Thomaidis
Watchtower Bible & Tract Society of Australia
Denham Court, New South Wales
Solar
0402262512
Santosh Sawant
Anays Electricals Pty Ltd
Reservoir, Victoria
Solar
0481 818 447
Anders Jensen
Sole Trader
Lisarow, NSW
Solar
0405 276 053
Andrew Dingle
A.A. Dingle & D.E. McKinstry t/a Andrew Dingle Electrical and Solar
Narrabri, New South Wales
Solar
0412460493
Ryan Anderson
Solahart Sunshine Coast
Buderim, QLD
Solar
0754717060
Andrew Edward Colgan
Sole Trader
Landsdale, WA
Solar
0433745793
Andrew Karthauser
Sole Trader
Lavington, NSW
Solar
0409 993 621
Andrew Lange
QGE Pty Ltd
Beerwah, QLD
Solar
738466656
Andrew Leversha
Sole Trader
Barkers Creek, VIC
Solar, Battery Storage
0437 589 931
Andrew Messina
Messina Electrical
Wakerley, Queensland
Solar
0408270374
Andrew Plumridge
Site Spec
Lower Longley, TAS
Solar
0458286474
Andrew Snelleman
Sunpower Electrical Services
Whitfield, QLD
Solar
0407 077 193
Andrew Sung
Sole Trader
AUBURN, New South Wales
Solar
0416247770
Andrew Young
Rotary Electrical Services
Virginia, QLD
Solar
04 6769 9980
Andrew Bolitho
Abol Elec
Narre Warren North, VIC
Solar
0402 689 290
Andrew Davey
Sole Trader
Banora Point, NSW
Solar
0488 944 632
Andrew Gittus
Affordable Solar Tasmania
Old Beach, Tasmania
Solar
0429 491 618
Andrew McLean
AJM Electrix Pty Ltd
Montrose, Victoria
Solar
0407 318 913
Andrew Reimann
AMAR Group Pty Ltd
North Plympton, South Australia
Solar
0411 044 209
Andrew Rainey
Arainelectrical
Old Bar, NSW
Solar
0400 400 625
Andrew Bayly
Bayly Solar
Rushworth, VIC
Solar
0433 871 579
Andrew Bidwell
Bidwell Electrics Pty Ltd
Carrum Downs, Victoria
Solar
03 9770 8963
Andrew Viguet
Chispa Electrical Contractors
mordialloc, Victoria
Solar
0402670459
Andrew Gore
Chosen Solar
Brighton East, VIC
Solar
0411 292 450
Andrew Morrall
Click Control Systems
Bendigo DC, Victoria
Solar
03 5441 6124
Andrew White
Climatecare Electrical
Kawana, QLD
Solar
07 4928 7198
Andrew Sim
C.E.D Electrical and Data
Cobram, Victoria
Solar
03 5871 2807
Andrew Davies
ASD Nominees PTY LTD trading as Davies Electrics
Perth, WA
Solar
04 0923 4585
Andrew Klooster
Ecospec Electrical
Sunbury, Victoria
Solar
0418 398 951
Andrew Green
Green Light Electrical Services
Avenel, VIC
Solar
0433 243 867
Andrew Partington
Goyder Electrical
Eudunda, SA
Solar, Battery Storage
08 8581 1608
Andrew Hicks
Guyrobb Electrics
Tyabb, VIC
Solar, Battery Storage
0418949115
Andrew Henshaw
Henshaw Electrical & Maintenance
Bundoora, VIC
Solar
0409 198 006
Andrew Kirkby
Oscail Electrical
Hove, SA
Solar, Battery Storage
08 8186 0913
Andrew David Nelson
Polarity Power PTY/LTD
Mudgeeraba, Queensland
Solar
0400 100 058
Andrew Fitzpatrick
Powersafe
Wynnnum, QLD
Solar
07 3348 3266
Andrew Malcolm
Allpro Electrical Pty Ltd
Bonbeach, VIC
Solar, Battery Storage
03 9809 0255
Andrew Herron
Queensland Electrical Solutions
Pittsworth, Queensland
Solar
0409717846
Andrew Mckenzie
Solo 7 group
Bondi Junction, New South Wales
Solar
0457205146
Andrew Batge
Southern Air
Old Beach, Tasmania
Solar, Battery Storage
03 6274 1111
Andrew Dance
Supply Electrics
Googong, NSW
Solar
0422 087 447
Andrew Cooper
Task Industries
CLEVELAND, QLD
Solar
+61410564424
Andrew Isaac
Powertronic ( WIDECOM T/A)
West Pennant Hills, NSW
Solar
0294819292
Andrew Roks
WILLIRA HEATING COOLING & ELECTRICAL
Kilmore, VIC
Solar, Battery Storage
0428 980 744
Andrew Reilly
Wire-Not Electrical
Geebung, Queensland
Solar
07 3633 0118
Andrew Ayles
Andrew A Ayles & E Ayles
Cherry Gardens, SA
Solar, Battery Storage
0418 804 550
Andrew Devine
Solahart Gold Coast
Oxenford, QLD
Solar, Battery Storage
0417 637 778
Andrew Derbyshire
Andrew Derbyshire
Garfield, VIC
Solar
0414 712 107
Andrew Edwards
Rawsons Electrical Pty Ltd
Hallett Cove, SA
Solar
82970222
Andrew Lane
tip top electrical
burpengary, Queensland
Solar
0448 999 598
Andrew Carr
Hinchinbrook Electrical
Cordelia, Queensland
Solar
0747777079
Andrew Lyall
Open Electrical
Holland Park West, QLD
Solar
0413726145
Andrew James Munslow
Electec P/L
Scarborough, QLD
Solar
0413 759 741
Andrew Roberts
Southern Stars Air Conditioning and Electrical
Harristown, QLD
Solar
0746385335
Andrew Springbett
Gliddons Electrical Services Pty Ltd
Port Augusta, SA
Solar
08 8642 2099
Andrew Scerri
Energy Transition Pty Ltd
Pickett's Valley, NSW
Solar
0415 236 694
Andrew Harris
Surfside Electrical
Bayswater, WA
Solar
0409 787 165
Andrew Still
Andrews Electrical
Millswood, SA
Solar, Battery Storage
0497 047 739
Andrew Velez
Solar Energy Victoria
Hampton Park, VIC
Solar
0408055464
Andrew Willemse
Broadwater Air and Energy
Kanwal, New South Wales
Solar
02 4322 6889
Andrzej Babula
Sole Trader
Kings Park, Victoria
Solar
93643423
Andrew Carlier
Electrical Techniques
Edwardstown, SA
Solar
0417 880 525
Andrew Hatfield
SOLAR NATURALLY PTY LTD
seville grove, WA
Solar
+61433840833
Andrew Kelsey
KELSEY ELECTRICAL SOLUTIONS
Golden Grove, SA
Solar
0423 931 905
Andy Broadbent
Combined Electronic & Electrical Services
Laura, SA
Solar
08 86632659
Andy He Sui
Power Ideas
North Sydney, NSW
Solar
0406 247 184
Andrew Scott
Sole Trader
busselton, Western Australia
Solar
0420548649
Andy Nguyen
Individual
Herne Hill, Western Australia
Solar
0416 251 134
Andrew Hall
Ahlec
Diddillibah, QLD
Solar
0431 587 627
James Gibson
AMG Electrical Solutions
Kingaroy, Queensland
Solar
04 0979 5710
Andrew Peter Upfold
Sole Trader
Wallsend, NSW
Solar
0405182445
Andrew Colban
Colby Solar
Knockrow, NSW
Solar
0458 234 642
Andrew Dennis
Dennis Electrical Solutions
Kaleen, ACT
Solar
0478615996
Andrew Friend
Friend Electrical
Bright, VIC
Solar
0437735876
Andrew Clare
Frog Services
Baking Board, Queensland
Solar
1300376462
Andrew Gilhooly
Sole
Brighton, Victoria
Solar
0430 965 441
Andy Johnson
Andy Johnson
coolum beach, Queensland
Solar
0487897180
Andrew Morrison
Synergy Electrical Australia
Mullumbimby, New South Wales
Solar
0424931997
Andi Ruan
Todae Solar
Rosebery, NSW
Solar
0450 127 668
Andrew Edwards
JLK electrical
Palmview, Queensland
Solar
0415 984 967
Andrew Brains
Captain Kilowatt
Majura, ACT
Solar
0408 669 695
Duc Tran
Perth Solar Force
Coondoola, Wa
Solar
0416 925 375
Adam Easterbrook
A.N.E Electrical & Solar
BLACKALLS PARK, New South Wales
Solar
0421742522
Angelo Veerasingham
Veeras Solar Energy
Noble Park, VIC
Solar
0421 139 574
Angelo Calabria
platinum plus electrical services
modbury north, SA
Solar
0423450113
Angus Flanagan
SchMick Energy
Sussex Inlet, NSW
Solar
0487 246 288
Angus Young
Solar Flow Australia
Kensington, VIC
Solar, Battery Storage
04 2919 4588
Aaron Portener
A.P. Electrical & Installations
North Nowra, NSW
Solar, Battery Storage
0413086662
Adam Hoffman
A & N HOFFMAN ELECTRICAL
Guyra, NSW
Solar, Battery Storage
0447 732 334
Anne Wilson
The Green House Effect
Mount Toolebewong, VIC
Solar
0419161568
Huynh Anh Phan
DTEC Electrical SA
PROSPECT, SA
Solar
0432552762
Anske Braaksma
AWB Electrical Services
Bunyip, Victoria
Solar
0439 480 493
Antoine Zaatini
Sole Trader
Cranebrook, NSW
Solar
0451 241 041
Anthony Easton
EcoEnergy WA
Scarborough, Western Australia
Solar
0408 919 227
Timothy Muirhead
A&T Advanced Electrical
South Mackay, Queensland
Solar
0408 657 861
Anthony Brunoli
Sharpe Group
Athol Park, SA
Solar, Battery Storage
0429 909 022
Anthony Maguire
anthony maguire electrical
Brookfield, Victoria
Solar
0466360678
Anthony Opalinski
Sole Trader
Sunset Beach, WA
Solar
0429274009
Anthony David Squibb
Squibb Electrical Services
O'Connor, ACT
Solar
0416 837 246
Anthony Zamolo
Delta Electrics
Winnellie, Northern Territory
Solar
08 8984 4033
Anthony Holden
Always Energy Pty Ltd
Port Macquarie, NSW
Solar, Battery Storage
0431 925 065
Anthony Carratt
DataLec Solutions
Abbey, WA
Solar
0499774886
Anthony Dent
Dice Australia Pty Ltd
Berrimah, NT
Solar
08 8932 1109
Anthony Willemsen
Heart Electrical
Darra, QLD
Solar, Battery Storage
0412 465 659
Anthony Clark
Impressed Solar Solutions
Wodonga, VIC
Solar
02 6024 7730
Anthony Burns
Anthony Burns Electrical
Petrie, QLD
Solar
0410 316 637
Anthony Cooley
New Generation Solar
Greater Geelong City, VIC
Solar
0457 717 707
Anthony Page
AJ Page Electrical
Penshurst, Victoria
Solar
03 5576 5404
Anthony Ross Buckwell
Sun State Solar
Mitchelton, QLD
Solar
07 33559997
Anthony Webb
Anthony Webb Electrical
Young, NSW
Solar, Battery Storage
02 6382 4619
Anthony Clyde Anderson
Sole Trader
Cockatoo, VIC
Solar
0422787415
Anthony Ronald Dolphin
Switch Energy Group
Elliston, SA
Solar
0428 834 276
Anthony Garvin
Audio Projects Group Pty Ltd
Stanwell Park, NSW
Solar
0412 202 868
Anthony Leotta
AUSTRALIAN SCIENCES PTY LTD
Croydon Park, New South Wales
Solar
0458 441 457
Anthony Foy
Sole Trader
Cornubia, Queensland
Solar
0418 225 920
Anthony Mifsud
anthony mifsud Licence electricain
Tuggerah, NSW
Solar
0415 292 097
Anthony Centofanti
John's electrical and home improvements
Paradise, SA
Solar, Battery Storage
0481752277
Anthony Tutuian
Sole Trader
Rochedale South, QLD
Solar
0421 218 461
Anthony Whittaker
A.J.W electrical
Mitchell, Queensland
Solar
0447 718 424
Anthony Miller
T Miller Electrical
Wynnum West, Queensland
Solar
0733934998
Antonio Angerame
JZER Group Pty Ltd
Plumpton, VIC
Solar
0422 179 040
Antony Jukic
ACN electrical group
Carce, ACT
Solar
0423001366
Anthony Koleff
CME solutions
Seaton, South Australia
Solar
0433 427 851
Anthony Vecchio-Ruggeri
G-solar & Electrical Pty Ltd
Brinsmead, QLD
Solar
0420301221
Anthony Cameron
Scott Burke Solar
Bundaberg, QLD
Solar, Battery Storage
0412316942
Anthony Clifton Smith
Solar Depot
Coffs Harbour, NSW
Solar
0418 666 467
Antti Haavisto
Haavisto Services
Heathcote Junction, VIC
Solar, Battery Storage
0403586471
Anthony Ward
Sole Trader
Belrose, NSW
Solar
0411111111
Antoni Zisimou
Antz Electrical
Gawler, SA
Solar, Battery Storage
0466 071 981
Don Karunarathna
Star Solar
Keysborough, VIC
Solar
0414976229
Anup Prasad
ACP Electrical Services
Bundoora, VIC
Solar
0414 970 864
Luke Greenslade
Anygee Solutions
Rosemount, Queensland
Solar
0411551341
Roger Brown
Sole Trader
Mount Gambier, SA
Solar
0448 415 872
Anthony O'Connell
Metro Industrial Services t/a Metro Solar Solutions
Lynbrook, VIC
Solar
03 8782 0541
Aaron Borg
RACV
AIRPORT WEST, Victoria
Solar
Kane Hibberd
Apex Electrics
Greystanes, New South Wales
Solar
02 9631 3552
Kurt Malavey
All Power and Instrumentation Services
Lennox Head, NSW
Solar, Battery Storage
0455 558 713
Andrew Richmond
Sole Trader
Elanora, QLD
Solar
0400 375 949
Ashley Price
Ozlec Electrical
Gabbadah, Victoria
Solar
0477306672
Bradley Moldenhauer
APRO ELECTRIX PTY LTD
Minyama, Queensland
Solar
0423 232 519
Apurav Gupta
North Sydney, NSW
Solar, Battery Storage
+61299009515
Marcus Gaiswinkler
Contact Group
New Town, Tasmania
Solar
03 62347011
Andrew Ryan
Platinum Enterprises SA
Willaston, South Australia
Solar
0432 439 422
Cameron Brown
Sole Trader
Caversham, Western Australia
Solar
0422 575 807
Ashley Risztics
AR ELECTRICAL GROUP
Cranbourne, VIC
Solar
0413 711 525
Arlyn Jose Mills
Sole Trader
Mayfield East, NSW
Solar
0432096041
Armaghan Jamshaid
Sole Trader
Coburg, Victoria
Solar
0420496271
Brett Campbell
Laser Electrical Armidale
Armidale, New South Wales
Solar
02 6772 7698
Tom Van Schaik
Goliath Solar & Electrical
Sheidow park, SA
Solar, Battery Storage
0405760816
Scott Armstrong
Scott Armstrong Electrical Pty Ltd
Blackall, Queensland
Solar
0409 897 660
Anthony Robertson
JA Martin Electrical Pty Ltd
Metford, NSW
Solar
0249137000
Arpit Gandhi
Epho
HILLSDALE, NSW
Solar, Battery Storage
0451265229
Arshad Hussain Mohamed Abdulla Ariff
Maai Electricals
Dallas, VIC
Solar
03 9359 2772
Steve Galambos
A.R.S.K. Solutions Pty Ltd
Knoxfield, Victoria
Solar
0412768242
Adam Lorenzo Ricciardi
AR Solar Solutions
Coogee, WA
Solar
0426 266 961
Athanasios Varvaris
Sole Trader
LOCKLEYS, SA
Solar, Battery Storage
0421510161
Arthur Comerford
Volt-Plus Electrical Pty Ltd
Geebung, QLD
Solar, Battery Storage
0448 847 746
Arthur De Main
De Main Electrical Services
Boonah, Queensland
Solar
07 5463 2782
Arthur Dawe
West State Electrics
Billingudgel, NSW
Solar
0401 486 791
Arunesh Seth
Area & Watts Pty Ltd
Merrylands, NSW
Solar
0437 039 221
Aleksandar Rutevski
Sole Trader
Miranda, Nsw
Solar
0405 902 000
Michael James Branch
Asafe Electrical Oz pty Ltd
Devon Park, SA
Solar
04 0539 6904
Anthony Sands
Danny McGrath Electrical And Air Conditioning Services
Moonta, South Australia
Solar
08 8825 3767
Jeb Grist
Ascend Energy
Sunrise Beach, QLD
Solar
0499180470
Ashley Leitch
O'Brien Electrical
Moama, NSW
Solar
03 5482 1380
Ashley Noon
Green Wiring
Hillarys, Western Australia
Solar
08 6201 6610
Ashley Flegg
Ashley Flegg Electrical Pty Ltd
Ormond, Victoria
Solar
0411 035 992
Ashley Hoedemaeckers
efs solar
Hope Island, QLD
Solar
0451872783
Ashley Dart
Adelaide Sparks and Solar
Flagstaff Hill, SA
Solar
04 1401 4270
Asher Lindquist
Lindquist Electrical Services
Maddington, WA
Solar, Battery Storage
9452 8996
Asher Martin
Earth Electrical SA
Clarence Gardens, SA
Solar, Battery Storage
04 1237 0878
Amish Sheth
Powerlyt
Karrinyup, WA
Solar
08 9244 8745
Ashleigh Guest
Rawsons Electrical Pty Ltd
Plympton, SA
Solar, Battery Storage
08 8297 0222
Astha Shiwakoti
Docklands, Victoria
Solar
0499710655
Ashley Kull
Ashley Kull Electrical
Carina, QLD
Solar
0416016407
Ashley George Funnell
AGF Electrical Installations
Beldon, WA
Solar, Battery Storage
08 9307 2091
Ashley Jones
Ausolar
Millars well, Western Australia
Solar
0439926943
Ashley James Brown
Day's Electrical Contracting
Portland, VIC
Solar
03 5523 4636
Ashley Rojo
Rojo Group
South Morang, Victoria
Solar
0490 009 426
Ashley Mott
Motty's Electrical
Hamilton, VIC
Solar
0497 240 240
Ashley Montgomery
Ash Monty Electrical
Loxton, SA
Solar, Battery Storage
0418 842 382
Milad Aziz
Ashour Electrical Pty Ltd
Fairfield West, NSW
Solar
0432 069 082
Ashley Spurrell
AD Spurrell
Anula, Northern Territory
Solar
0401 908 910
Ashton Boully
Ashton James Boully Contracting
River Heads, Queensland
Solar
0422 844 850
Andrew Stevenson
Stevenson Electrical Contractors
Wandin East, VIC
Solar
0403 571 595
Jin Chang Hu
asp solar Pty Ltd
Riverwood, NSW
Solar
0414 835 997
Nicholas Wood
Assured Class Electrical
TANUNDA, SA
Solar, Battery Storage
0409622280
Astrid Herber
Solpod
Richmond, VIC
Solar
0413 565 212
Jason Saarinen
Astrotech Electrical Pty Ltd
Lindfield, NSW
Solar
0432 071 766
Aswak Ali
Aswak Ali Electrical
Heathwood, Queensland
Solar
0452 234 574
Aaron Barry
Aaron Barry
Armadale, Western Australia
Solar
0435713893
Athan Vrettas
Sole Trader
Balwyn North, VIC
Solar, Battery Storage
0458563254
George Auchterlonie
Renewable Energy Solutions Tasmania P/L
Old Beach, TAS
Solar
0439 750 418
Colin Dahl
AUSTRALIAN SCIENCES PTY LTD
TOONGABBIE, New South Wales
Solar
0423926310
Harish Kumar
Ausielectricals
Craigieburn, VIC
Solar
0402 629 156
Anthony Faughey
O2 Solar
Loftus, NSW
Solar, Battery Storage
0405 275 978
Christian Madsen
White Light Electrical Contractors
Buderim, QLD
Solar
0411 057 066
Austen Higginson
Austen Powers Electrical
Eglinton, WA
Solar
0405475385
Austin Vaughan
Pacific Solar Pty Ltd.
Brighton, VIC
Solar, Battery Storage
0418353312
Md Shamsul Huda Sarker
AA GROUP OF AUSTRALIA PTY LTD
Minto, NSW
Solar
0433 216 507
Venkateswara Rao Yenikapati
Australian Applied Engineering Systems pty ltd
Beecroft, NSW
Solar
0430 306 061
Winsent Biljon
Auswin Electrical Services
Atwell, Western Australia
Solar
0498708653
Alex Varehov
AV Energy Pty Ltd
Constitution Hill, NSW
Solar
0413 213 768
Brett Avery
Brett Avery Pty Ltd
Mt Isa, Queensland
Solar
0423 918 711
Avinesh Naidu
Sole Trader
Hinchinbrook, NSW
Solar
0413 484 277
George Abernathy
Avionix inc
Bungendore, NSW
Solar, Battery Storage
0438198060
Paul Avion
Switched-On Electrical
Oaklands Park, South Australia
Solar
08 8387 5359
Azah Otia
AVM ELectrical
Mooroolbark, VIC
Solar, Battery Storage
0401 037 566
Adrian Winkler
Rainbow Power Company
Nimbin, NSW
Solar
02 6689 1430
Habib Awada
sydney electricians pty ltd
Kingsgrove, New South Wales
Solar
0416 738 998
Muhammad Awais
Sole Trader
Granville, NSW
Solar
0478 058 701
Wojtek Oleszczuk
Wojtek Oleszczuk
Coober Pedy, SA
Solar, Battery Storage
0417856247
Iouri Semenkov
Sole Trader
Woodhill, Queensland
Solar
0403 255 016
Xiaowei Wei
ACE Microgrid Pty Ltd
Kent Town, SA
Solar
0438 626 868
Alan McMahon
Individual
Sunbury, VIC
Solar
03 90948948
Andrew Scott Waters
Sole Trader
woodcroft, SA
Solar, Battery Storage
0411 588 833
Mohd Ayatullah Imdad
Individual
Dandenong, VIC
Solar
0469 777 867
Ayden Lee
Sole Trader
Burleigh Heads, QLD
Solar
0431369985
Aylmer Alfredo Ambu
Sonnen Australia
Castle Hill, NSW
Solar
0892244600
Aymon Rozema
monsta electrical
Shepparton East, Victoria
Solar
0411823313
David Woods
Aywon Electrical
Rochedale, QLD
Solar
0418 737 873
Waleed Azazy
Individual
Kelvin Grove, QLD
Solar
0410 959 447
Kirt Romeo
In & Out Electrical Specialists
Black Hill, Victoria
Solar
0437 956 870
Aziz Popat
Target Solar
Fitzgibbon, QLD
Solar
0433691226
Martin Corcoran
AZTEC Electrical Services
Dora Creek, New South Wales
Solar
0409919528
Aaron Gerald Mullane
Sole Trader
Wurtulla, QLD
Solar
0409090163
Aaron Bright
Sole Trader
Gold Coast, Queensland
Solar
0498 290 140
Alexander Cusack
MC Electrical
Eagle Farm, QLD
Solar
0420463903
Andrew Swiety
Quality Solar & Electrical
Wynnum, QLD
Solar
07 3901 1563
Brodie Beaumont
Laser Electrical Renmark
Berri, South Australia
Solar
08 85866008
Brendan Kennedy
Sole Trader
Rowville, VIC
Solar
0402 246 304
Benjamin Chesterfield
Empire Solar Systems Pty Ltd
Ryde, New South Wales
Solar
0413 560 034
Bryce Cuttriss
Cuttriss Electrical
Inverloch, VIC
Solar, Battery Storage
0432 653 271
Bruno Galimi
Eco Spark Electrical & Solar P/L
Strathfield, New South Wales
Solar
0411224422
Benjamin Gemmell
Western Plains Electrical & Solar
Dubbo, NSW
Solar, Battery Storage
0424 348 965
Benn Hart
Sole Trader
Caringbah, NSW
Solar, Battery Storage
1300793901
Brian McCarthy
Haz-Elec Industries
Portsmith, Queensland
Solar
0419647126
Brady Muirson
MLEC
Canning Vale, WA
Solar
0415 602 293
Bruce Shepherdley
Sole Trader
Coburg North, VIC
Solar
03 9346 7454
Billie Smith
Laser Electrical Mount Evelyn
Newee Creek, NSW
Solar, Battery Storage
0488744070
Mehedi Hasan
Generation Next Engineering
Wyndham Vale, VIC
Solar
0431243027
Nick Brown
Simmark
North Nowra, New South Wales
Solar
02 4422 1244
Nicholas Anthony Burke
Backup Electrical
Lilyfield, NSW
Solar
0404 619 564
Clint Badcock
CB Electrical
Bridgenorth, TAS
Solar
0418 447 268
Blake Edwards
B.A.E Electrical Solutions
Drouin, VIC
Solar
0457 307 671
Bahtiyar Zunun
renewable energy associate
Boronia, VIC
Solar
0397789607
Bailey Vella
B-Sure Electrical Services
Llandilo, NSW
Solar
04 7420 2424
Thomas Bailey
Baileys Electrical and Automation
cardross, VIC
Solar
0438 575 478
Brian Balanay
Balanay Electrical Pty Ltd
Mulambin, QLD
Solar
0430527910
Ravunny Thadathil
Barclay Engineer
Piara waters, WA
Solar
0449843097
Balender Singh Gill
Glentech Electricals
Lynbrook, VIC
Solar
0422081577
Jamie Little
Ascend Controls and Electrical Pty Ltd
Malaga, WA
Solar
0892093065
Jayden Ballintyne
Island Energy Queensland
Mount Gambier, SA
Solar, Battery Storage
08 7723 2300
Ben Anderson
BAmps Electrical Pty Ltd
Mt Luke, QLD
Solar, Battery Storage
0428 747 741
Warren Day
Bandicoot Electrical & Communications
Mundaring, Western Australia
Solar
0416912321
Kurt Smith
Barossa & Light Electrical
Roseworthy, SA
Solar
0423 654 733
Bao Do
B.D Electrics
HILLSIDE, Victoria
Solar
0410 899 049
Shannon Baptist
Baps electrics
MENA CREEK, Queensland
Solar
0488586036
Dalibor Barisic
Bar Electrical Pty Ltd
Angle Park, SA
Solar
0422 340 763
Rudi Barlakoski
Electrical Innovation Services
Balcatta, Western Australia
Solar
0403111167
Brett Armstrong
Bradford Energy
Hoppers crossing, VIC
Solar, Battery Storage
03 8756 6802
Brandon Aldersea
Telelec
Viewbank, VIC
Solar
0400583043
James Laycock
Barra Electrical
Garbutt, QLD
Solar, Battery Storage
0459 991 209
Barry Norris
BNEC Pty Ltd
Coolbellup, Western Australia
Solar
0861893523
Barry John Allen
Barry Allen Electrical Pty Ltd
Parkes, NSW
Solar
02 6862 3710
I Bagus Barta Mintara
Sole Trader
Kingsford, NSW
Solar, Battery Storage
0432699510
Basil Joseph
GEM Energy Australia
Clayfield, QLD
Solar
04 8130 2441
Ben Steven
Baslec
Blackmans Bay, TAS
Solar
0448 121 316
Benjamin Steward
BAS Electrical
Maroochydore, Queensland
Solar
0412 467 339
Matthew Press
Platinum Electricians Bathurst
Bathurst, NSW
Solar
0428342004
Grant Batson
Oasis Electrical
Cranbourne West, VIC
Solar
0401 323 346
Evan Kaufline
Battery PV
Fyshwick, ACT
Solar
0404278414
Scott Baumber
Bauroc Electrical Contractors
SEVENTEEN MILE ROCKS, QLD
Solar
0478889504
Benjamin West
BBE Elecrical P/L
Seaford Meadows, SA
Solar
0405 523 246
Ryan Brown
Brown Brothers Electrical
Gordonvale, QLD
Solar
0402579479
Benn Brown
BB Electrix Electrical Contractors
Kingsley, Western Australia
Solar
0422900993
Brett Buttfield
Platinum Electricians Blackburn
Mooroolbark, VIC
Solar
0433 156 264
Bingchen Chen
Sole Trader
Kensington, NSW
Solar
0452661019
Brett Cox
Brett Cox Electrical
Gumly Gumly, NSW
Solar
0400361871
Joel Costa
Blue Collar Electrical
Charlestown, NSW
Solar
04 1861 4870
Bradley Canny
Sole Trader
Kyabram, Victoria
Solar
0467 546 461
Brendan Flaherty
All Coast Electrical Service Pty Ltd
Casuarina, New South Wales
Solar
0266740780
Brendan Woolnough
Sole Trader
Cygnet, TAS
Solar
0429094000
Brent Demery
Bd Electrix Australia
Terrigal, NSW
Solar
0420 847 863
Bhekusizi Dhlodhlo
Linked Group Services
Blair Athol, SA
Solar
0435406603
Benjamin Mateljan
Sole Trader
Glenning Valley, NSW
Solar
0401 319 375
Brent Oxley
Platinum Electrical Contractors
Glen Eden, Queensland
Solar
07 4979 3154
Dane Mouldey
Bear Electrical
Yatala, QLD
Solar
0459530978
Callum Beaton
Beaton Trade Services
Scullin, ACT
Solar, Battery Storage
0407 915 139
Beau Ferguson
Ark Eco Energy
Lancefield, VIC
Solar, Battery Storage
0423 087 570
Beau-David Cavanagh
Neutral earth energy solutions
SUFFOLK PARK, NSW
Solar
0403 232 588
Beaumont Smith
Beaumont Electrical Pty Ltd
Dicky Beach, QLD
Solar
0431 240 977
Beau Buckney
4Front Services P/L
Kingston, TAS
Solar, Battery Storage
0448 902 345
Beau Hargrave
BH Electrical Contracting Pty Ltd
Mackay, Queensland
Solar
0488400677
Beau Daley
Innovative Solar
Broadbeach, QLD
Solar
0409 076 999
beau flanagan
Beauelectric
Kirrawee, New South Wales
Solar
0414 631 131
Beau Kapitany
Seasoned Solar
Pakenham, VIC
Solar
0428 859 536
Matthew Barca
Bec Group P/L
Cobram, VIC
Solar
0428 565 747
Brandon Easter
SOLAR NATURALLY PTY LTD
Bibra Lake, WA
Solar
1300 168 138
John Bardwell
BEEM Pty Ltd
Bayview, NSW
Solar
0421 144 478
Joshua Begbie
Sole Trader
Croydon, VIC
Solar
0402171739
Daniel Begg
Sole Trader
Albion Park Rail, NSW
Solar
04 6639 4290
Gaofeng Xue
Beibei Electrical Service
Dandenong North, VIC
Solar
04 3312 6805
Bei Sun
AGL
Sydney, NSW
Solar
02 9078 8442
David Bennett
D & S Bennett Electrical
Calala, New South Wales
Solar
0267652408
Lincoln Bell
Simmark
Moss Vale, NSW
Solar
0244221244
Benjamin Greaves
Continuum Solar
Shenton Park, WA
Solar
0435 924 490
Ben Gregg
Byers Electrical (VIC)
Junortoun, VIC
Solar
(03) 58311890
Benjamin Jones
Expert Electrical
Aspley, QLD
Solar
07 3195 3633
Benjamin Koina
Phil Koina Electrical
Lakelands, NSW
Solar
0432633820
Benjamin Kudrenko
Benjamin Kudrenko
Alice Springs, Northern Territory
Solar
0407901775
Benjamin Williams
Same Day Electrical Launceston
Norwood, Tasmania
Solar
0432 284 265
Behzad Mir Hosseini
Pluto electrical and appliance services
Mill Park, VIC
Solar
0410 905 145
Benjamin Roughley
One Power Australia T/A Elite Installations
Macquarie Hills, NSW
Solar
0438885022
Ben Smith
Glow Heating Cooling Electrical
Highbury, SA
Solar
0410 434 304
Benjamin Traynor
Green Choice Electrical
Currambine, WA
Solar
0430 319 446
Ben Window
Sole Trader
Daw Park, South Australia
Solar
08 73245715
Benjamin Colic
Adelaide Urban Electrical
Fulham Gardens, SA
Solar
0488488988
Ben Armstrong
Armstrong Electrical Contracting
Piara Waters, WA
Solar, Battery Storage
0407698909
Benjamin Botfield
Sole Trader
Currimundi, Queensland
Solar
0427 627 650
Benjamin Coleman
BC Electrical and Solar
Marino, SA
Solar
0417 082 990
Ben Mansbridge
Benerin (2004) Pty Ltd
Bibra Lake, Western Australia
Solar
0406 419 595
Ben Thompson
Bent Electrical & Trade Pty Ltd
Samsonvale, QLD
Solar, Battery Storage
0400 005 986
Ben Farrell
BF Electrical
Sheidow Park, SA
Solar, Battery Storage
0434 113 195
Benjamin Mcgrath
BMG Electrical PTY LTD
Essendon North, VIC
Solar
0488 187 591
Benjamin Hanlon
BMH Electrics Pty Ltd
Carine, Western Australia
Solar
0894471505
Benjamin Thompson
BW Thompson Electrical Pty Ltd
Golden Grove, South Australia
Solar
0412 290 123
Benjamin Cartwright
Cartwright & Sun Energy
Alice Springs, NT
Solar, Battery Storage
0401 779 660
Benjamin Groves
Col Groves Electrics Pty Ltd
Ballina, New South Wales
Solar
02 6686 0148
Benjamin Abela
Benjamin Abela
Dandenong, VIC
Solar
0466 875 076
Benjamin Davis
Electrical Services Queensland Pty Ltd
Kuraby, Queensland
Solar
0405350004
Ben Dickson
elite electrical services wa
Upper Swan, WA
Solar
0422 593 988
Benjamin Deguara
Fusion Solar & Electrical Pty Ltd
Pimlico, QLD
Solar
07 4774 6139
Ben Cooper
GHF Electrical Pty Ltd
Kilsyth, VIC
0437 980 610
Benjamin Green
Greens Electrical & Data Installations
Camp Hill, QLD
Solar
07 3324 9636
Ben Haines
Haines Contracting (Qld) Pty Ltd
Darra, QLD
Solar
07 3814 3970
Ben Crofts
HUB Electrical Solutions pty ltd
Corrimal, New South Wales
Solar
0422557120
Benjamin David Mitchell
Local Air conditioning and Electrical
Tweed Heads West, NSW
Solar
0423 311 665
Benjamin Lok
Lok Industries Pty Ltd
High Wycombe, Western Australia
Solar
0438 197 381
Benjamin Luker
Luker Electrical
Lynwood, New South Wales
Solar
0402 260 228
Benjamin Dryburgh
Next Generation Electrical
Abbotsford, VIC
Solar
0413 408 229
Benjamin Brown
Oceanside Electrical Service
BURLEIGH BC, Queensland
Solar
07 55201553
Ben Judd
Phase Electrical & Energy Solutions
worrolong, SA
Solar, Battery Storage
0439 939 737
Ben Morgan
Power2you
preston, QLD
Solar
0408368292
Benjamin Jones
PowerTek Corporation P/L
Congupna, VIC
Solar, Battery Storage
0407 582 105
Benjamin Josephs
Red Earth Electrical
Dubbo, New South Wales
Solar
0455241688
Benjamin Sellen
Sellen Electrical Services
Minyama, QLD
Solar
0448109654
Benjamin Michael Shipp
Shipp's Electrical PTY LTD
Young, New South Wales
Solar
0412 269 637
Ben Bulanyi
Si Clean Energy
Urunga, New South Wales
Solar
0439 411 235
Ben James Matthews
Solar Concepts Pty Ltd
Woolooware, NSW
Solar
0404 076 724
Ben Anderson
Electric Pro
East Bendigo, VIC
Solar, Battery Storage
03 4444 2010
Ben Warner
TPR electrical
Windsor Gardens, SA
Solar
0402 741 101
Ben Williams
Will-Power Electrical PTY LTD
Burleigh Town, Queensland
Solar
0419775708
Benjamin Pratt
WIOW Electrical
MORNINGTON, VIC
Solar
0450 539 469
Ben Wolff
Wolff Energy Solutions
North Booval, Queensland
Solar
0423 358 788
Benjamin Ackland
GNG Electrical Pty Ltd
Reedy Creek, QLD
Solar
0402 520 904
Benjamin Allford
Switched on Electrical and Split System Installation
East Bendigo, VIC
Solar
0407 028 128
Ben Chalmers
Sole Trader
Fitzroy North, VIC
Solar
0438 475 238
Ben Cridge
Sole Trader
Benowa, QLD
Solar
0433 200 794
Benjamin Crisanti
Crisanti Electrical and Data
Banksia Park, SA
Solar, Battery Storage
0423 366 428
Benjamin Croft
Carnigie Clean Energy
Belmont, WA
Solar
(08) 6168 8400
Ben Douglas
Ben Douglas Electrician
Bordertown, South Australia
Solar
0488112447
Ben Emery
Westsun Solar
Karrinyup, Western Australia
Solar
0416 009 845
Ben Frichot
BT Remote Solutions
Henley Beach, South Australia
Solar
0417 392 008
Benjamin Mark Gniel
B and B Electrical and Communications Pty Ltd
Morphett Vale, SA
Solar
0435499345
Benjamin Humphreys
Netconnected Pty Ltd
Hawthorne, QLD
Solar
0401760215
Ben Hogan
Ben Hogan Electrical
Boyland, Queensland
Solar
0403584505
Benjaman Anthony Walker
Sole Trader
Arundel, QLD
Solar
0418 858 333
Benjamin Bright
Perth Solar Force
Joondalup, Western Australia
Solar
0892004433
Benjamin Gliddon
Lovell Electrical
Cumberland Park, SA
Solar
0406336099
Benjamin Muckert
Sole Trader
Kallangur, QLD
Solar
0457800813
Benjamin Roy Greaves
PowerSmart Industries Pty Ltd
COOLANGATTA, QLD
Solar
0499 923 004
Benjamin Wedge
Queen Of Sparks
East Victoria Park, Western Australia
Solar
409040559
Benjamin Manalili
Benjies Electrical Services Pty Ltd
Canningvale, WA
Solar
0415046681
Benjamin Lestrange
Lestrange Electrical
Arana Hills, QLD
Solar
0438 782 842
Ben Liekefett
Southside Electrical Air and Solar
Mount Sheridan, QLD
Solar
0409 903 367
Benjamin Montgomery
QRS Electrical Pty Ltd
Riverstone, NSW
Solar
0422112851
Benjamin Mckenna
Solargain PV Pty Ltd
West Footscray, Victoria
Solar
0428376070
Nathan Burge
Eco Ease Electrical Pty Ltd
Albion Park, NSW
Solar
13 0079 3901
Benn Simpson
Green Edge Technologies
Diamond Creek, VIC
Solar
0457002026
Benn Richard-Preston
PyroDynamics Pty Ltd
Mackay, QLD
Solar
49533885
Bennett Peter Bethune
SAE Group
Burleigh Heads, Queensland
Solar
0422 263 554
Chung Bong Benjamin Ho
Hawking Eletrical
Arundel, Queensland
Solar
0406 822 199
Benjamin Antony Edwards
Hcb solar
Waratah, NSW
Solar
0420 281 094
Ben McMahon
Sole Trader
West Wollongong, NSW
Solar
0475141007
Benjamin John Rudd
Ben Rudd Electrical
Kings Point, NSW
Solar
0423 423 107
Benson Carey
Sole Trader
Old Reynella, South Australia
Solar
0407890895
Jason Benson
Canobolas Air
Clifton Grove, New South Wales
Solar
0417225586
Benjamin Taylor
Solahart Newcastle
The hill, NSW
Solar
0474090751
Ben van Aanholt
Eco Energy & Solar Solutions
Nemingha, NSW
Solar
02 6760 9440
Benjamin Neate
Sole Trader
Heidelberg West, VIC
Solar
0447788258
Benjamin Neller
Neller Electrical
Bundaberg, Queensland
Solar
0400391009
Benjamin John Pate
CMP & DCM PTY LTD - SOLAHART FRASER COAST
Ashfield, QLD
Solar
07 4151 8880
Ben Wright
Gillie Electrical Pty Ltd
Elanora, Queensland
Solar
0422 672 748
Bernard Joseph Casserly
Bernie Casserly Electrical
Little Mountain, QLD
Solar
07 5493 7614
Bernard John Shanahan
Australian Sun Electrical Pty Ltd
Margaret River, WA
Solar, Battery Storage
0418 918 354
Bero Bartolovic
Phoenix Electrical Contractors
Burnside, South Australia
Solar
0400 848 896
Stephen Lowe
S and B Lowe PL
Goondiwindi, QLD
Solar
07 4671 3743
Mark Hogan
1970
Bald Hills, Brisbane, QLD
Solar, Battery Storage
0434555821
Calvin de Jonge
Best Fit Electrical
Cardup, WA
Solar
0466 484 644
Felix Ebeyer
Best Sparky Electrical Services
Litttle River, VIC
Solar, Battery Storage
03 5283 1034
Sarino Lopresti
Bestway Electrics
Ocean Reef, WA
Solar
93008234
Adam O'Brien
Bear Electrical
Yatala
Solar
0411308199
Chris Betland
Chris Betland Electrical
Korora, New South Wales
Solar
02 6656 4353
Yuk Yi (Mike) Chan
Better Electrical Services
Illawong, New South Wales
Solar
0414938967
Gabriel Abdiel
Sole Trader
Glenwood, QLD
Solar
0424 266 592
Benjamin Raus
Beyond fossil fuel solutions
Armidale, NSW
Solar
0437 542 936
Zeb Dougherty
Powercom systems pty Ltd
Grafton, NSW
Solar, Battery Storage
04 2456 5629
Bezel Mateveke
Quotes Unlimited Group Pty Ltd
Logan Central, Queensland
Solar
0482 540 401
Brock Fitzgerald
Brock Fitzgerald Electrical P/L
Mildura West, VIC
Solar
0438 030 148
Bryce Gordon
Bryce Gordon Electrical
Miles End, QLD
Solar, Battery Storage
0432909077
Brock Patton
Econnect Solar
Marsden, QLD
Solar
0481 961 088
Benjamin Griffith
Griffith Green Electrics Pty Ltd
Jandakot, WA
Solar
08 9414 1896
Bhadra Dev
AGL energy
ST KILDA EAST, Victoria
Solar
0469249820
Hareshkumar Bhavsar
Haresh Bhavsar
Castle Hill, NSW
Solar
02 9659 1034
Brandon Joseph Hendry
Scott Burke Electrical
Bargara, QLD
Solar
0400 846 993
Bhim Nayak Chhetri
Buddha Electrical Services
Glenroy, VIC
Solar
0469 415 827
Bradley Hollitt
Hollitt Electrical Services
Greenock, South Australia
Solar
0428 698 548
Brian Hunter
Sole Trader
Morphettville, SA
Solar, Battery Storage
0407 239 199
Michael Bibby
Vin Bibby Electrics PTY LTD
Drouin, Victoria
Solar
0418515412
Bassam Istivan
BI Electrics
Greenvale, VIC
Solar
0425 828 870
Blake Golding
Big Dog Electrical
Palm Beach, QLD
Solar
0401 768 414
Tyson Bigham
TW Electrical Contractors
CHIRNSIDE PARK, VIC
Solar, Battery Storage
0429593916
Joseph Mizzi
Big T Solar
Svensson Heights, QLD
Solar
07 4151 1470
Guillermo Santiago
Sole Trader
Marshal Mount, New South Wales
Solar
0417 200 861
Bill Brazier
SOLAGIFT Technologies
Victoria Point, QLD
Solar
0400 876 527
Bill Hennessy
Sustain Electrical
Palmwoods, QLD
Solar
0412 371 244
Billal Abdou
ESS Electrical & solar services
Seaholme, Victoria
Solar
0498 402 790
William Snel
william snel electrical
north narrabeen, NSW
Solar, Battery Storage
0450 348 499
Billy McNeil
City to Surf Solar
Highton, Victoria
Solar
1300348847
Darren Bonetti
Sole Trader
Port Augusta, SA
Solar, Battery Storage
0428414257
Damian Albert Birch
Birch Electrical PTY LTD
Bellambi, NSW
Solar
04 3268 3981
Peter Bird
Bird Brothers Electrical
CHEVRON ISLAND, Queensland
Solar
0439 362 841
Thomas Birnie
Individual
Glandore, SA
Solar
0404 333 599
Kurt James Birse
Sole Trader
Currumbin Waters, QLD
Solar
0450 200 611
Ben Elliston
Passivenous Consulting Pty Ltd
Hawker, ACT
Solar, Battery Storage
Blake Garland
Individual
Killarney Vale, NSW
Solar
0422 671 342
Brent Heus
BJH Electrical & Solar Services Pty Ltd
Bunyip, Victoria
Solar
0400 632 610
Benjamin Marks
Benjamin James Marks
Tewantin, QLD
Solar, Battery Storage
0409 601 975
Brett Jones
Comelec
Maroochy River, QLD
Solar
08 8244 4728
Bradley Schnur
Sole Trader
Moe, VIC
Solar
0418167762
Blair Hooper
All A Glow Electrical
Warren, NSW
Solar
04 2737 5676
William Kerr
Sole Trader
Arundel, Queensland
Solar
0423451587
Bruce McCoy
BKM Electrics Pty Ltd
Waurn Ponds, Victoria
Solar
03 5241 8480
Broc Mulcair
Mulcair Electrical Contracting
Golden Square, Victoria
Solar
0418560928
Basanta Sapkota
Sole Trader
Craigieburn, VIC
Solar
0414 586 247
Robert Blackford
Seaford Electrical and Solar
Seaford Rise, South Australia
Solar
0406309357
Josh Bell
Blackline Solar and Electrical
Farrants Hill, NSW
Solar
0455 602 975
Woody Hangartner
Sole Trader
Margaret River, WA
Solar
04 2738 8763
Aaron Blain
Renovation Electrical Design
Grassmere, Victoria
Solar
0438 906 858
Blair Dillon
Sole Trader
Renmark west, SA
Solar
0415 849 973
Blair McGuire
Environmental Power Solutions
Bassendean, Western Australia
Solar
08 6278 2422
Blair Robertson
Nolcrest Pty Ltd
Algester, QLD
Solar
0732731276
Blake Andrew Fleming
Springers Solar
Mango Hill, QLD
Solar
0487 587 594
Blake Knaggs
Watters Electrical
Shepparton east, VIC
Solar, Battery Storage
0422265525
Blake McIntosh
Penrith Solar Centre
Bowen Mountain, NSW
Solar
1800 202 930
Blake Ashley Roberts
Elec&Co
Croydon south, VIC
Solar
0422 064 863
Blake Andrew McVean
Sole Trader
Redland Bay, QLD
Solar, Battery Storage
0468 388 547
Blake Birkett
zeneco energy
Gorokan, NSW
Solar
0423 689 146
Blake O'Brien
Sole Trader
Tweed Heads West, New South Wales
Solar
0400 748 050
Blake Saunders
West State Electrics
Bibra Lake, WA
Solar
0437 979 754
Blake Thomas Sexton
blake sexton electrical
Earlville, QLD
Solar
0409 718 561
Blake Garland
NQ Power Up Electrical Pty Ltd
Mackay, Queensland
Solar
0419545969
Blake White
Platinum Electricians Caboolture
Deception Bay, QLD
Solar
04 2920 3063
Xinyuan Du
Alpha ESS
CANTERBURY, NSW
Solar
0452503142
Ben Lawson
BLE SOLUTIONS PTY LTD
Aberfoyle Park, SA
Solar
0425099771
Blessing Ruwocha
Inverter Energy
Mansfield Park, SA
Solar
0416 355 941
Brendan Hoban
BLH Electrical Solutions Pty Ltd
Caroline Springs, Victoria
Solar
0411 624 337
Jurgen Israel
Blitzability PTY ltd trading as Blitz Electrical Consulting
Bangalow, New South Wales
Solar
0419 772 897
Bryan Jeffries
Strybos & Sons Electrical Pty Ltd
Bundamba, QLD
Solar
07 3201 8461
Bruce McRae
City to Surf Solar +
Grovedale, VIC
Solar, Battery Storage
1300 348 847
Dean Joseph Reiser
Sole Trader
Worongary, QLD
Solar
0468 711 884
Peter Williams
Blue Sea's Electrical Services
Esperance, WA
Solar
0412 55 22 62
David Flanagan
Bluespark Enterprises
Croydon, VIC
Solar
03 9726 4949
Jonathan Pirie
Bluewater Electrics Ltd
Nelson, TAS
Solar
+ 64 27 2705335
Arron Reeve
sovereign west electrical
bunbury, Western Australia
Solar
0450050053
Brendan Matthew Bravo
Pulse Electrical
Marsden, QLD
Solar
0406 704 267
Brenton McCaull
Individual
Sunbury, Victoria, VIC
Solar
0404 646 296
Bradley McEldowney
Sole Trader
Parkwood, QLD
Solar, Battery Storage
0415 922 880
Benjamin Nicol
Sole Trader
Sun Valley, Queensland
Solar
0434550692
Bradley Mooney
Qencom
Fortitude Valley, Queensland
Solar
0424933927
Dean Bradshaw
Bradshaws Security & Electrical
Abbey, Western Australia
Solar
0428 841 403
Benjamin Murray
AGL
Sydney, NSW
Solar, Battery Storage
02 9921 2480
Jason Siladi
BNJ Electrical P/L
Paradise Point, QLD
Solar
0433434053
Derek Boag
Boags Electrical Services pty ltd
Tweed Heads South, NSW
Solar
0403 377 799
Bhupendra Sharma
Bob Electrical Solutions Pty Ltd
North Lakes, Queensland
Solar
0422895517
Robert John Dix
Shoalhaven Eco Energy
Mundamia, NSW
Solar
02 4423 0484
Robert Sleeth
Sole Trader
Frankston South, VIC
Solar, Battery Storage
0439 556 555
Robert Mulligan
Cairns Solar Equipment
Cairns, QLD
Solar, Battery Storage
07 4031 2244
Robert Mcgregor
Sole Trader
Stawell, Victoria
Solar
0417 317 250
Blair Mcmanus
Bocom Electrical
Tallai, Queensland
Solar
408798365
Bodhi Peacey
Sole Trader
Lake eacham, Queensland
Solar
0458 002 718
Bodhi Sutton
Integrated Electrical Contracting
Margaret River, WA
Solar, Battery Storage
0488007978
Jacob Barr
Bay of Fires Electrical
Stieglitz, TAS
Solar
0499 670 099
Ryan Mobbs
Bokarin Electrical Services
bokarina, Queensland
Solar
0431291895
Sunildut Boodhun
RELIANCE POWER
East Cannington, WA
Solar
0435567578
Samuel Robert Muir
Individual
Miami, QLD
Solar
0420 668 000
Francis Muturi
Perth Electrical and Solar Pty Ltd
Blacktown, NSW
Solar
+61451831425
BoonSong How
NeuTek Energy
Richmond, VIC
Solar, Battery Storage
03 9711 5773
Boris Cicero
Banana Solar
Sydney, New South Wales
Solar
0400927305
Liam Scott Bowden
O'Brien Electrical Newcastle Central
Maryland, NSW
Solar
0434 573 218
Malcolm Brooker
affordable solar
Bowen, Queensland
Solar
0747861684
Graeme Boyd
Boyd Electrical
Koondrook, Victoria
Solar
03 5453 1742
Scott Boswell
Boz Electric Services
Greenwith, SA
Solar, Battery Storage
0402 350 893
Benjamin Platten
B Platten Holdings Pty Ltd
Ramco Heights, SA
Solar
0499 801 241
Benjamin Povey
6 Star Group Australia
Pegs Creek, WA
Solar
0414 468 679
Brad Draper
Individual
Trott Park, SA
Solar, Battery Storage
0417 082 843
Bradley McCallum
Sole Trader
Edgeworth, New South Wales
Solar
0421760223
Bradley Mark William Dean
Miller Electrics Pty Ltd
Busselton, WA
Solar
08 97918424
Bradley Fonceca
Sole Trader
Hampton Park, VIC
Solar
0402 650 898
Bradley Ott
Velocity Solar
Belmont, VIC
Solar
0401 824 916
Bradley Robson
Solar My Home WA
Padbury, WA
Solar, Battery Storage
+61410376517
Brad Andrew Schneider
Mackie Electric and Refrigeration
Taree, New South Wales
Solar
0265522377
Bradley Wittingslow
Radex Electrical
Mooroolbark, VIC
Solar
0407 928 846
Bradley Scroop
Absolute Precision Electrical
Reynella, SA
Solar
0402 206 700
Brad Fawcett
Balm Electrical
Kogarah Bay, NSW
Solar, Battery Storage
0407234057
Bradley Turnbull
BKT Contracting
Mount Gambier West, SA
Solar, Battery Storage
0438859421
Brad Scott
Brad Scott Electrics
Busselton, WA
Solar
08 9751 4474
Bradley Spencer
DECAV
kilsyth, VIC
Solar
0403510667
Brad Alleyn
Emergence Electrical
PARKWOOD, Queensland
Solar
0427 634 649
Brad Dwyer
Enlightened Automation & Electrical
Bilambil Heights, New South Wales
Solar
0450625782
Bradley Owens
Brad Owens Electrical Services
Mareeba, QLD
Solar, Battery Storage
0408 764 850
Bradley Collins
Hemisphere Electrical
Coolum Beach, QLD
Solar
0466 237 535
Bradley Kerslake
KDC Electrics PTY LTD
Point Clare, NSW
Solar
0402 245 003
Brad Redding
Redding Electrical & Solar Pty Ltd
Naracoorte, SA
Solar
0436 436 355
Bradley J Ryan
Ryan's Electrical P/L
Beaudesert, QLD
Solar
0408 888 098
Bradley McLennan
Sunsave Solar
Elemore vale, NSW
Solar
0414 932 176
Bradley Grima
Switched On Fire & Electrical Pty Ltd
Thomastown, Victoria
Solar
03 9464 2712
Bradley Teasdale
Teaslec Electrical
Croydon, VIC
Solar
0488662011
Brad Thompson
The Trustee for Thompson Electrical Solar Unit Trust
Yarrawonga, VIC
Solar
0400 098 563
Bradley Latimer
Agnes Water Electrical
Agnes Water, QLD
Solar
0411 822 837
Bradley Turner
Turner electrical group
Mount Martha, VIC
Solar
0487 257 672
Bradley Watson
vic power
Torquay, Victoria
Solar
0438502227
Bradley Albany
Perth Solar Force
Eglinton, WA
Solar
0405039007
Bradd Thorburn
Zero Emissions Development
Thornlands, QLD
Solar
0428907293
Braden Kidd
Kidd Electrical & Communications P/L
New Gisborne, VIC
Solar
0448 803 994
Bradley Goldsmith
Sole Trader
Coombabah, QLD
Solar, Battery Storage
0447543314
Bradley Harvey
Brad Harvey Electrical Services
Kurrajong Hills, NSW
Solar, Battery Storage
0404 646 838
Bradly Hincksman
Matt Hatty Electrical
Ganmain, NSW
Solar
0488106720
Bradley Dolling
BGD Electrical
Hewett, SA
Solar
0427 489 627
Bradley Warren
EcoUhomes Pty Ltd
Alexandra Headland, QLD
Solar
0457529988
Bradley McDonald
Great White Spark
Cranbourne, VIC
Solar, Battery Storage
0403 193 483
Bradley Wade
Bee Gee Electrical
Hamilton North, NSW
Solar
02 4962 4944
Bradley Bartlett
Gippsland Solar
Newry, VIC
Solar
0429 220 828
Bradley Masters
Smart-Safe Electrical Services
Castlereagh, NSW
Solar
04 1151 1620
Brad Benson
Essential Energy Solutions
Paradise Point, QLD
Solar, Battery Storage
0400390277
Brad Pfundt
Angler's Choice Electrical
Stieglitz, TAS
Solar, Battery Storage
0437772758
Bradley Jones
Cool Energy
Merrimac, Queensland
Solar
0433 906 363
Brad Taylor
BT Electrical Solutions
Westmeadows, Victoria
Solar
0402 294 199
Bradley Taylor
Sole Trader
Glen Innes, New South Wales
Solar
0428554850
Bradley Umbers
BGU Electrical
Warrnambool, VIC
Solar, Battery Storage
0448 000 488
Brad Weeding
Albert Park Airconditioning
Fulham Gardens, South Australia
Solar
0416 148 588
Brady Blake Buchanan
Hunter Solar Solutions
Metford, NSW
Solar
0403 325 119
Anthony Brady
Anthony Joseph Brady
Gregory Hills, New South Wales
Solar
0403 565 690
Bradley Dalbosco
KDEC Electrical and Solar Pty Ltd
Wodonga, VIC
Solar
0429 433 948
Brad Gamble
BSH Electrical
Margate, Tasmania
Solar
0458209465
Bradley Dagan
MBS
Kippa-Ring, Queensland
Solar
0478145002
Brandon Cook
Global Sustainable Energy Solutions
Pleasure Point, NSW
Solar
+61 2 8331 7902
Brandon Cameron
Sole Trader
Carrara, QLD
Solar
0481 852 968
Brandon Le Chat
Ausuntech Energy
East Victoria Park, WA
Solar, Battery Storage
0421 582 056
Brandon John Stutley
Joe Ford Electrical
Townsville, Please Select
Solar
04 4723 5544
Jacob Brasher
Jacob Brasher electrical and handyman solutions
Rainbow Beach, QLD
Solar
0448 195 070
Michael Anthony Bray
Regenerators
Portland, New South Wales
Solar
0409243617
Brayden Granville
Sole Trader
Cowwarr, Victoria
Solar
0351489479
Brent Burns
B R Burns Electrical Contractors
Swan Reach, Victoria
Solar
0416 176 711
Brendan De Oliveira
Solargain PV Pty Ltd
Baldivis, WA
Solar
08 9337 3344
Brendan German
Penrith Solar Centre
Caddens, NSW
Solar
1800 202 930
Brendan Laidlaw
EnviroGroup
Cranbourne, VIC
Solar
0422 772 171
Brendan Maher
Mahcon Electrical
Wingfield, South Australia
Solar
04 3944 6668
Brendan Young
BYPOWER PTY LTD
Garbutt East, QLD
Solar, Battery Storage
0439 300 694
Brendan Camilleri
Energy Base
Mackay, QLD
Solar, Battery Storage
0488674676
Brendan Way
Len Hewitt Electrical
Lavington, New South Wales
Solar
02 6025 8777
Brendan McGillivray
McGillivray Electrical & Building Services
Mildura, VIC
Solar, Battery Storage
0477444308
Brendan Kelly
New Earth Pty Ltd
FOREST GROVE, WA
Solar
0400 321 802
Brendan Johnston
RBES
Coombs, ACT
Solar
0450 511 089
Brendan Caccamo
Integrated Energy Solutions
Currambine, WA
Solar
0413 741 101
Brendan Flegg
Flegg Electrical Services
Thornlie, WA
Solar
0438 556 095
Brendan Grant
G and H Electrics
Mansfield, VIC
Solar, Battery Storage
0407 303 104
Brendan John Oakey
Enwise Electrical Pty Ltd
Emerald, QLD
Solar
0400234601
Brendan Pahl
Sole Trader
Kambah, ACT
Solar
0413979690
Brendan Radley
Excel Power
Toowoomba, QLD
Solar
0746387366
Brendan James Wall
Sole Trader
Yamba, NSW
Solar
0417 675 041
Brendan Warner
Koala Solar
Byford, WA
Solar
0430 211 127
Brendon Lowe
Moreton Bay Solar
upper caboolture, QLD
Solar, Battery Storage
0400 883 392
Brenton Fulwood
Sole Trader
Streaky Bay, SA
Solar
0409550331
Brent Hawe
Individual
Kooringal, NSW
Solar
0458 712 014
Brent Stocker
Brent Stocker Electrical Pty Ltd
Bowen, QLD
Solar
07 4786 2571
Brent Tucker
Assisted Electrical Services
Flynn, ACT
Solar
0428 170 355
Brent McIntosh
McIntosh Electrical
Lane Cove West, NSW
Solar
1300627727
Brent Scott Durant
Sole Trader
Mundoolun, QLD
Solar
0421 824 109
Brenton Duggan
The Solar Professionals
Lake Albert, New South Wales
Solar
0269256056
Brenton Hielscher
Hielscher Electrical
cairns, QLD
Solar, Battery Storage
0437 728 650
Brenton Thomas
Balanced Electrical and Solar
WANDINA, Western Australia
Solar
0447725771
Brenton Jennings
Diamond Electrical Victoria P/L
Cranbourne West, VIC
Solar
0402 601 959
Brenton Flynn
Eco Choice Heating & Cooling
Clifton Springs, VIC
Solar, Battery Storage
0421 843 611
Brenton Moratto
Landmark Electrical
Ferntree Gully, Victoria
Solar
0403 787 071
Brenton Meade
Sole Trader
One Tree Hill, South Australia
Solar
0408 818 115
Brenton Hemelaar
Tones Electrical
Launceston, TAS
Solar, Battery Storage
03 6331 7255
Brenton Mathew Webb
Sole Trader
Blackburn North, VIC
Solar
0411386100
Brent Pocock
Island Energy
Tinbeerwah, QLD
Solar
0429 199 805
Brent Mudge
Sole Trader
tweed heads south, New South Wales
Solar
0415857898
Brett Cardow
Territory Power Solutions
Bakewell, NT
Solar
0422378500
Brett Ferris
ENGIE Renewables Australia
RESEARCH, Victoria
Solar
0421612374
Brett Fisher
Connect Energy
Darra, QLD
Solar
0448 197 720
Brett Holz
Brett Holz Electrical and Solar
Quirindi, New South Wales
Solar
0407 005 160
Brett Keating
Sole Trader
Fyshwick, ACT
Solar
0422 364 523
Brett Macey
ACR Electrical Services Pty Ltd
Berkeley Vale, NSW
Solar
0243881011
Brett Jackson
Muraca Electrical
Wangaratta, Victoria
Solar
0431630717
Brett Newton
Eco Energy & Solar Solutions
Nemingha, New South Wales
Solar
02 6760 9462
Brett Spillane
B & J Accord Pty Ltd
Moffat Beach, QLD
Solar
54382382
Brett James Schwab
Activated Solar
Pakenham, VIC
Solar, Battery Storage
59409956
Brett White
BJ White Electrics
Bittern, VIC
Solar, Battery Storage
0468 968 590
Brett Allan
Blackrock Australia Pty Ltd
Jubilee Pocket, Queensland
Solar
0408 003 827
Brett Morgan
Brett Morgan Electrical Contracting
Beerwah, QLD
Solar
07 5494 0541
Brett Ridge
Brett Ridge Electrical
Busselton, Western Australia
Solar
0403650906
Brett Taylor
bte electrical pty ltd
Dubbo, New South Wales
Solar
0400011074
Brett Eccleston
eccelec
South Gundagai, New South Wales
Solar
+61422282889
Brett Richard Hall
Enlighten Electrical Contracting Pty Ltd
Brassall, Queensland
Solar
04 1329 5107
Brett Havenaar
FTEC Electrical
Garbutt, Queensland
Solar
07 4771 3865
Brett Krutli
Krutes Electrical Solutions
Merriwa, WA
Solar
0412 356 482
Brett Marsh
Marsh Electrical
Stanthorpe, QLD
Solar
0408639084
Brett William Davies
NQ Power Up Electrical Pty Ltd
Mt Low, QLD
Solar, Battery Storage
0419 545 969
Brett Willoughby
NT Electrical & Solar Solutions
Farrar, Northern Territory
Solar
0449013365
Brett Hekman
Rockys Solar
Cowwarr, Victoria
Solar
0488 489 479
Brett Smith
Ray Smith Electrical
Coffs Harbour, New South Wales
Solar
0408971554
Brett Sutherland
Solar Power Australia Pty Ltd
Cardiff, NSW
Solar, Battery Storage
02 4954 3310
Brett Randall
Solar Powered Homes
Moonee Beach, NSW
Solar, Battery Storage
0413 648 894
Brett Newson
Surfside Electrical WA Pty Ltd
Secret Harbour, Western Australia
Solar
0412878865
Brett Ryan
Tailored Energy Solutions
Cannon Valley, Queensland
Solar, Battery Storage
0416 100 999
Brett Bidwell
Solar Analytics
Turella, NSW
Solar
1300 651 137
Brett Hansen
Treendale Electrical
AUSTRALIND, WA
Solar
0432832819
Brett Kirkham
Online Air and Solar
Drouin, VIC
Solar
0418 432 057
Brett Wilson
Off Grid Power Solutions SA
Murray Bridge, SA
Solar
0448 717 054
Brett Michael Grasso
Lone star power
Ingham, Queensland
Solar
0434 581 024
Brett Paul
Pb electrical and fire pty Ltd
Blacksmiths, NSW
Solar
0478 797 467
Brett Quin
NHC SOLAR
Epsom, VIC
Solar
03 5443 6333
Sam Brett
GJ Apliance and Electrical
Ulverstone, TAS
Solar
0447085596
Brian John Norrish
G & K Electrical PTY LTD
Mcgraths Hill, NSW
Solar
0412 123 881
Brian Riordan
Solar PV Energy Solutions'
Melbourne, VIC
Solar
0408039790
Brian Rosiak
Absolute Electrical & Air Conditioning Pty Ltd
Toowong, Queensland
Solar
0424933808
Brian Williams
Brian Williams Electrical
Cooroibah, QLD
Solar
0417 757 849
Brian Legood
Goodlec Electrical Pty Ltd
Mooloolaba, QLD
Solar
0417859905
Brian Salisbury
Go Energy Pty Ltd
Long Jetty, NSW
Solar
0458 003 116
Brian Hayward
Brian Hayward Electrical
Culburra Beach, New South Wales
Solar
0411861274
Brian Haebich
Haebich Pty Ltd
Denman, NSW
Solar
0427 472 922
Brian England
Self Sufficiency Supplies Pty Ltd
Kempsey, NSW
Solar
02 6562 7704
Brian O'Sullivan
SolarMad
Griffith, NSW
Solar
02 6964 0976
Brian Nowakowski
Sundriven
Geebung, QLD
Solar
07 3216 2060
Brian Allen
Sole Trader
Hillcrest, Queensland
Solar
0490494178
Brian John Barnett
Sharpe Group
Andrews Farm, SA
Solar
0429 909 025
Brian Laurente
Laurentek Electrical
jordan springs, New South Wales
Solar
0433960023
Brian Wright
Brian Wright
Miles, QLD
Solar, Battery Storage
0417643725
Paul Bridgman
Replenishable Energy
Woree, QLD
Solar, Battery Storage
0401143487
Nathan Pike
Nathan Pike
Frankston, VIC
Solar
0408250687
Nicholas James Brind
N.J.Brind Electrical
Ardrossan, SA
Solar, Battery Storage
0418 216 074
Yoseph Kleibo
Joey Kleibo
Chapel Hill, QLD
Solar, Battery Storage
1300 922 301
Clinton Boschma
Briz Electrics
Petrie, Queensland
Solar
0431 316 741
Brenton Robinson
Platinum Electricians
Hobartville, NSW
Solar
0406 755 872
Brock Ryan
RYNER PTY LTD
Narrabri West, NSW
Solar
0418 967 968
Brock William Dewhurst
Daytime solar and electrical
Jindalee, QLD
Solar
0419 747 058
Brodie Dowen
Sole Trader
Merriwa, WA
Solar
0432567977
Brodie Duff
Erg Energy
Carrum Downs, Victoria
Solar, Battery Storage
0403410556
Brodie Inglis
Ecolution Industries
Meridan Plains, QLD
Solar, Battery Storage
0403 766 685
Brody Latham
AC
Coonarr, QLD
Solar
0408797676
Brooke Coghlan
Solar On Electrical
Torrumbarry, VIC
Solar
0408 258 298
Peter Browne
ASHWOOD, Victoria
Solar
03 9807 2104
Michael Brown
Michael Brown Electrical Services
Seymour, VIC
Solar
0431 790 010
Bruce Woods
Energy Innovation Solutions
Melbourne, Victoria
Solar
0425 710 570
Bruce Cherry
CHERRY ELECTRICAL & SOLAR P/L
Argenton, NSW
Solar, Battery Storage
0418682285
Bruce Pratley
Sole Trader
Wallaga Lake, New South Wales
Solar
0422014224
Bruce Bewley
Current Thinking Electrical
Frenchs Forest, New South Wales
Solar
0403703100
Brett Rudiger
Mine Power Solutions Pty Ltd
Roxby Downs, South Australia
Solar
08 8671 1353
Bruno Alexandre Ramos Martins
Sole Trader
Sunbury, Victoria
Solar
0423771630
Bryan Whelan
Funnells Electrical
Narellan, NSW
Solar
0246483244
Bryan Felton
BF Industries Pty Ltd
Grafton, NSW
Solar
02 6643 5566
Bryan Vance
Knbv communications pty Ltd
Heathcote Junction, VIC
Solar, Battery Storage
0417 957 834
Bryan Douglas Pink
O'Brien Electrical Mount Gambier
Mount Gambier, SA
Solar, Battery Storage
08 8724 7750
Bryant Ackers
Balec Electrical
Clear Island Waters, QLD
Solar, Battery Storage
0400 327 252
Bryce Fox
Davidson Bros Electrical Service
Moonbi, NSW
Solar, Battery Storage
02 6766 1188
Bryce Zygadlo
Greenfield Power Pty Ltd
Ashmore, Queensland
Solar
0423552325
Bryce Lincoln
Lincoln Brothers PTY LTD
GYMEA BAY, New South Wales
Solar
0466397145
Bryce Thomas
Thomas Electrical
Robina, QLD
Solar
0422 419 072
Bryce Ericksson
Voltora Industries
Brendale, QLD
Solar
0732051030
Bryce Andrew Crook
Solargain
Mount Helena, WA
Solar
0428 777 200
Bryce Dighton
Elcon Electrics Pty Ltd
Doreen, VIC
Solar, Battery Storage
1300 033 456
Bryden Strong
Power One Electrical Services
Lakes Bunga, Victoria
Solar
0457 219 111
Bryn Foletta
Sole Trader
Hastings, VIC
Solar
03 57213334
Bryson Thomas Partridge
Valley Electrical Services
Kenthurst, NSW
Solar
0468 738 437
Benjamin Salangsang
Solahart Sunshine Coast
Warana, QLD
Solar
1800 LIVE EA
Bradley Sermon
Atum Solar Air conditioning and Electrical
Cloverdale, WA
Solar
0400 732 302
Peter Menzel
BSL Pty Ltd
Buderim, QLD
Solar
07 5453 4224
Andrew Clark Brassington
b.solar
Trinity Beach Cairns, QLD
Solar
0497805423
Jason Buchholz
Innov8 Projects
Gladstone, QLD
Solar
0418775463
Buddy Norris
Buddy Norris Electrical
Coolum Beach, QLD
Solar
0418573994
Mohammed Khan
Budget Electrical
Casula, New South Wales
Solar
0287358343
Aaron Bullock
Big Sky Energy
Dakabin, QLD
Solar
0491 714 117
Calwyn Griffiths
Laser Electrical Bunbury
Bunbury, Western Australia
Solar
0400 012 882
Garry Wilkinson
Business Electrical
South Lake, WA
Solar
08 9417 7533
Shannon Butler
Formulagreen Energy Solutions
Holden Hill, SA
Solar, Battery Storage
0417 770 085
Kim Butler
Butler Electrics
Ambergate, WA
Solar
0429 316 259
Robert Sanderson
Sanderson & MacDonald Pty Ltd
Ilford, NSW
Solar
0417 214 522
Brendon Wilkes
Brendon Wilkes - Electrical Contractor
Goomalling, WA
Solar
0427044818
Brian Werner
BN and JE Werner
Murgon, Queensland
Solar
07 4168 2766
Bryce Wright
Protection Systems Pty Ltd
Narara, New South Wales
Solar
1300112677
Benjamin Walsh
Ben Walsh Electrical
Leeton, NSW
Solar
0403 749 138
Adrian George
by George
Launching place, VIC
Solar
04 2035 4072
Byron McIntyre
Abundant Solar, Byron mcIntyre
Marchmont, NSW
Solar
0406 717 542
Byron O'Connell
Sole Trader
Newmarket, QLD
Solar
0412 110 183
Bradley Marks
Sole Trader
Strathpine, QLD
Solar
0414679518
Christopher Alkemade
CM & W Alkemade
Bellingen, NSW
Solar, Battery Storage
0406 095 820
Cameron Birkett
cameron birkett electrical
worrigee, NSW
Solar
04 2373 1437
Craig Brook
Laser Electrical Goolwa
Hindmarsh Island, SA
Solar, Battery Storage
08 8555 3290
Christian James Brunton
Yuma energy
Nerang, QLD
Solar
0499 704 083
Chavapon Charoenlab
Sole Trader
Flinders Park, SA
Solar
0422 309 899
Chris Coppola
Oil Gas Power International Pty Ltd
Brisbane, Queensland
Solar
0410605868
Robin Desmond
Camden Haven Airconditioning Refrigeration & Electrical
Johns River, NSW
Solar
02 6556 5180
Christopher Hackett
GEM Energy Australia
Eagle Farm, QLD
Solar, Battery Storage
0466 966 829
Craig John Rawson
MLEC Contracting
Canning Vale, WA
Solar
0401 184 302
Christopher Roulston
Sole Trader
Eagle Farm, Queensland
Solar
0466961266
Cerin David Ernest Shepherdson
Mr Solar Power
Beeliar, WA
Solar
0419 499 407
Chemmangot Nayar
Regen Power
Willeton, WA
Solar
04 0110 3451
Adam William Smith
CABONNE ELECTRICAL
Cudal, NSW
Solar
0421 447 956
Chris Vitartas
Sole Trader
bittern, VIC
Solar
0499 187 048
Caillim Betts
Sole Trader
Myocum, New South Wales
Solar
0431954364
Elwin Cain
Cainezon P/L
Kains Flat, NSW
Solar, Battery Storage
02 6373 5088
Cain Schmidt
Cain Schmidt Electrical
Moonta, SA
Solar, Battery Storage
0407 076 115
Jonathan Clayton
Calderwood Electrics
Wagga Wagga, NSW
Solar
02 6938 1210
Cale Fraser Johnstone
Reilly Electrical & Sunvalley Solar
Shepparton, VIC
Solar, Battery Storage
0419 374 065
Caleb McCartney
Hume Electrical
Maiden Gully, Victoria
Solar
0413328244
Caleb Citrine
quinn power solutions pty ltd
Mount Martha, VIC
Solar, Battery Storage
0447312474
Caleb Andrew Walker
Walker Brothers Electrical Pty Ltd
Gloucester, New South Wales
Solar
0488058734
Caleb Charles Blunden
Sunterra
Swan View, WA
Solar
0426 265 813
Caleb Davey
Expert Electrical
Brendale, QLD
Solar
07 3195 3633
Cale Prosser
Sapphire City Solar & Electrical
Inverell, New South Wales
Solar
0267222345
Callan Firth
One Stop Utilities
Laverton North, VIC
Solar
0481 245 188
Callan Waye
Solar Wholesalers
Mt Barker, South Australia
Solar
0430 019 293
Callan Stewart Litchfield
Solar Professionals
Randwick, NSW
Solar
0409 942 496
Callan Smith
Bare Automation
California Gully, Victoria
Solar
0416368342
Leigh Calleja
O'Brien Electrical Echuca Moama
Echuca, VIC
Solar, Battery Storage
0418 520 371
Callum Doody
Sole Trader
Boeill Creek, NSW
Solar
0409 359 231
Callum Klaer
Sole Trader
Moorooka, QLD
Solar
0431 555 642
Callum Thurston
Mt Solar WA
Connolly, WA
Solar
0499711203
Callunn Olivier
Solar gain
west melbourne, VIC
Solar, Battery Storage
0435796171
Callum Brown
Powershill
Butler, Western Australia
Solar
0407339218
Calvin Clack
Sole Trader
Rocklea, QLD
Solar, Battery Storage
0415 592 432
Cameron Fabian
Sole Trader
busselton, WA
Solar, Battery Storage
0407924295
Cameron Muir
Sole Trader
Tallarook, VIC
Solar
0466 595 223
Cameron Holmes
Sole Trader
MUDGEERABA, QLD
Solar
+61477372015
Cameron Mogg
Valcomm Electrical
Beechworth, VIC
Solar
0419 892 521
Cameron Bailey
Sole Trader
Mudgee, NSW
Solar
0432 777 646
Cameron Cabban
Cameron Cabban Electrical and Solar
Congo, New South Wales
Solar
02 4474 5629
Cameron Dekker
Power 4 All Electrical
Warrenup, WA
Solar
04 3969 2464
Cameron De Lai
Outback Solar and Wind
Mareeba, QLD
Solar, Battery Storage
0740921659
Cameron Fox
Elecshine
Officer, Victoria
Solar
0430 061 322
Cameron McGuire
Sole Trader
Clear island waters, QLD
Solar, Battery Storage
0490918088
Cameron Ramsay
Sole Trader
Thornlands, QLD
Solar
0457080230
Cameron Skinner
CNS Industries Pty Ltd
Peats Ridge, New South Wales
Solar
0291577646
Cameron Barker
Cameron Barker Electrical
Minyama, Queensland
Solar
0456000739
Cameron Scott Sherriff
C&C Electrical Solutions
McLaren Vale, SA
Solar, Battery Storage
0408 418 212
Cameron Heily
C&J Energy and Electrical
Coburg, VIC
Solar
0429406261
Cameron Hoare
HDC Electrical
Launching Place, VIC
Solar
0488238965
Cameron Elliot Christopher Algate
Innolec
Rocksberg, QLD
Solar
0403732732
Cameron Gibson
Peri Peri Electrical
Forrestfield, WA
Solar, Battery Storage
0409 040 559
Cameron Raymond Pike
Procam Group Pty Ltd
NEWTOWN, VIC
Solar
0411 375 484
Cameron Evans
Splice Elec
Glenbrook, NSW
Solar, Battery Storage
0404 408 907
Cameron Ferrier
One Source Energy
Darra, QLD
Solar
0433 593 099
Camilla Teixeira Carneiro da Silva
Australia Wide Solar
Marrickville, NSW
Solar
0450 579 883
Cameron Mounteney
Kamtek Electrical
Spearwood, WA
Solar
0458645814
Cameron Davies
Mpb Electrical
Spring Gully, VIC
Solar
0497 199 415
Colin Plumbe
Colin Plumbe Electrical
Miallo, Queensland
Solar
07 4098 8299
Michael Campbell
3CAM
Rochedale, Queensland
Solar
0733413135
Christian Campbell
Stix Cabling Pty Ltd
Burdell, QLD
Solar
04 0974 3649
Cameron O'Shannassy
Ezylec
Highbury, South Australia
Solar
0413 733 406
Ricky Dean Banks
Solarrun Canberra
Dickson, ACT
Solar
02 6156 9562
Clinton Anderson
Sole Trader
Beulah Park, SA
Solar, Battery Storage
0430 546 417
Graham Benstead
Cape Automation
Dunsborough, WA
Solar, Battery Storage
0419 194 372
Tyson Davis
Sole Trader
South Golden Beach, NSW
Solar
0402 194 881
Dean Anthony Kirk
DAK Electrics
Gladstone Park, VIC
Solar
0419 566 567
Michael Carbone
Carbone Electrical Contracting
Golden Grove, SA
Solar
0412 324 174
Cameron Theiley
BO Electrical
Broadview, South Australia
Solar
0414 834 092
Jeffrey Ward
PowerPlay Electrics
Marcoola, Queensland
Solar
0431099640
Carl Ward
Adelaide Cabling Services
Marino, SA
Solar, Battery Storage
0438 892 575
Carl Zirn
Harbour Energy
Gladesville, NSW
Solar
+61400002572
Carl Kotz
Kotz Electrical
Port Lincoln, SA
Solar, Battery Storage
08 8682 3700
Carl Patrick
Solar Consulting Pty Ltd
Balmoral, NSW
Solar
0488 554 292
Carl Taylor
Sole Trader
Molendinar, QLD
Solar
0415 451 180
Carlo Paul
Sole Trader
OXENFORD, QLD
Solar
04 0582 1027
Carlo Roberto Tedeschi
Next Phase Electrical
Prospect Vale, TAS
Solar
0429 953 811
Carl Spink
Carl Spink Electrical
Johnsonville, VIC
Solar, Battery Storage
0438 440 269
Mark Jackson
Mark Jackson Electrical
Gracemere, QLD
Solar
0419 788 599
Carmen Princiotto
Sole Trader
Reid, SA
Solar
0403 493 136
David Kearney
Carnarvon Electrics
Carnarvon, WA
Solar, Battery Storage
08 9941 1644
Adam Carr
Adam Carr Electrical
Dubbo, NSW
Solar
0409 398 988
Bevan Carroll
Carroll bros
Mareeba, Queensland
Solar
0404 134 006
Cary Ramsey
Cooler Than Me
Glenelg North, SA
Solar
0458212213
Patrick William Casey
Protech Renewable Partners
Berallan Point, QLD
Solar
0410 494 765
Michael Adam Nawrot
POWOW SA PTY LTD
Aldinga Beach, SA
Solar, Battery Storage
0413 539 496
Robert Cassidy
Harpers Electrical
Nambour, Queensland
Solar
07 5441 3029
Matthew Castle
Castle Electrical & Solar
Mona Vale, NSW
Solar
0406 771 817
Jack Sullivan
Sole Trader
Beachport, South Australia
Solar
08 8735 8138
Cathal Brosnan
Sole Trade
Diamond Creek, VIC
Solar, Battery Storage
0450 186 862
Savvas (Sam) Karathanasis
Sole Trader
ROSEBUD, VIC
Solar, Battery Storage
0424 283 313
Clint James
Sole Trader
Cudgen, NSW
Solar
0411 272 553
Clinton Runnalls
CBR Electrical Solutions
Essendon West, VIC
Solar
0401210484
Corey Basaraba
Sole Trader
Moonee Ponds, Victoria
Solar
0422 080 766
Cameron Christensen
CC Electrical & Data Solutions
Norville, QLD
Solar
0419715287
Chris Coutsodimitropoulos
Couts Electrical Pty Ltd
Lysterfield South, Victoria
Solar
0412318807
Cameron Judson
Individual
REGENTS PARK, QLD
Solar, Battery Storage
0478564044
Kenneth Simms
CDK Services P/L
Kareela, New South Wales
Solar
0416 042 004
SHUAIJUN HUO
CDL ELECTRICALS PTY LTD
ELTHAM, VIC
Solar
0498 668 666
Christopher Reid
CRTS
Slacks Creek, QLD
Solar
0424 094 684
Christopher Durbidge
Sole Trader
hewett, SA
Solar
0478300350
Huan Xu
connect electrical and air conditioning
Canning Vale, Western Australia
Solar
0403 397 888
Dillon Measures
Center Electrical & Air Conditioning
Alice Springs, Northern Territory
Solar
0432524838
Cecil Algate
Innolec
Caboolture, ACT
Solar
0403732732
Marc John Rednianko
Central Coast Electrical and Air Conditioning
Cooranbong, NSW
Solar
0408 126 255
Alf Carubia
C.E.P Electrical
Felixstow, SA
Solar, Battery Storage
0419 038 747
Benjimin Joseph Cassar
Complete (UGOH) Electrical Services
Fernhill, NSW
Solar
0438 648 099
Christopher Falzon
C. Falzon Electrical
Wamuran, Queensland
Solar
0423508338
Scott Morgan
Customer First Contracting
Newman, Western Australia
Solar
08 9175 5115
Cameron Furey
Platinum Electricians Maitland
Telarah, New South Wales
Solar
02 4937 6303
Cheng Gu
CG GENERAL ELECTRICAL PTY LTD
Cherrybrook, NSW
Solar
0419 596 680
Callan Thomas
Sole Trader
Coopers Plains, Queensland
Solar
0426 199 816
Christen Townrow
Gary Schmidt Electrical
Swan Hill, VIC
Solar
0417 003 479
Chad Pisani
Engie Services
Sorrento, WA
Solar
0439 220 337
Chad Mayes
Buss & Grigg Electrical Services
West Beach, South Australia
Solar
0404487203
Chad Bosworth
All Set Electrical Pty Ltd
Pacific Pines, Queensland
Solar
0417 329 085
Laurence Chadwick
Chadwick Electrical
Maryborough, Victoria
Solar
0409 149 330
Chaise Pattison
Aus Instrelec Pty Ltd
Traralgon, VIC
Solar
+61400524654
Keith Chalmers
Chalmers ESR PTY LTD
Monto, QLD
Solar
0741663172
Chaminda Pathirannahalage
Green Solar Solutions
Berwick, VIC
Solar
0406610085
Andrew Chandler
Sole Trader
Newcomb, VIC
Solar
0407 849 828
Chang Yun
Top Refrigeration and air conditioning
Glenorie, NSW
Solar
0437 110 086
HonSeng Chan
Hons Electrics
heathmont, Victoria
Solar
0430534430
Sk.Anowar Chowdhury
Anowar's Electrical Servicing, Installation and Commissioning
Rosehill, NSW
Solar
0424116458
Joshua Gilbert
Bluegum Electrical Solutions Pty Ltd
Sunbury, VIC
Solar, Battery Storage
03 8798 9524
David Chaplin
Chaplin Electrical
Elimbah, QLD
Solar
0413 273 623
Charbel Abi-Rizk
Brighter Sparks Electrical PTY LTD
Dundas, New South Wales
Solar
0423590507
Charles William Walter
Log Energy Pty Ltd
Deepwater, QLD
Solar
0406 756 431
Licheng Cong
Centurionsolar
Lidcombe, NSW
Solar
0416 520 716
Charles Morris
CPM ELECTRICAL
Yarra Glen, Victoria
Solar
9728 8552
Charles Doblo
Sunshine Coast Projects & Electrical Pty Ltd
Buddina, QLD
Solar
0400677514
Charlie Alifraco
Sunwatt Aust Pty Ltd
Thomastown, VIC
Solar
03 9013 0923
Charlie Pocock
Symmetry Solar
Latham, ACT
Solar
0478914264
Carmelo Caltabiano
Zion Energy Management
Carina Heights, Queensland
Solar
0411510454
Charlie Richard Helps
Sole Trader
Kingscliff, NSW
Solar
0413 637 805
Fungai Kingsley Samson Chasowa
Sole Trader
Naracoorte, SA
Solar
0406 797 958
Benjamin James Black
Shane Black Energy Services
Wallaga Lake, New South Wales
Solar
0428 597 974
Jordan Bissett
Robson & Sons Electrical
Carramar, Western Australia
Solar
0499977459
Ivan Chemutov
Solar Factor
Ferryden Park, SA
Solar
0422 811 494
Longhua Chen
PERTH AC ELECTRICAL
Willetton, WA
Solar
0408888599
Yong Chen
Cortek Electrical
Glenside, South Australia
Solar
0402 021 809
Chun-Han Paul Chen
999 Electrical
Winthrop, WA
Solar, Battery Storage
0402949340
Rachael Louise Featherston
Ontime Plumbing and Electrical Sevices
Miners Rest, Victoria
Solar
0406 270 375
Chethan Bandi
Forbes Batteries & Electronics
Glenvale, QLD
Solar
0746326806
Chezlin Richards
Everlite Electrical
Hallam, VIC
Solar, Battery Storage
(03) 8786 3663
Christopher Gittins
C H Gittins
Allora, QLD
Solar, Battery Storage
0407971018
Evan John Child
Evan Child Electrical & Solar
CALLALA BAY, NSW
Solar, Battery Storage
0428925483
Stephen Choularton
Chill-Ectrics
Tapping, Western Australia
Solar
0402 141 075
Chris Hill
Chillys Electrical
Dodges Ferry, Tasmania
Solar
0438 081 506
Sang kung Thianhlun
chin electrical and air conditioning
Hoppers Crossing, Victoria
Solar
0401931468
George Xuhua Zhu
ATOMTECH PTY LTD
Wanniassa, ACT
Solar, Battery Storage
0433 960 880
Christopher Chingombe
CEPL
TREEBY, WA
Solar
0420904800
Joshua Hayward
Sole Trader
Narara, NSW
Solar
04 1334 4678
Blake Shugar
Lee's Electrical Contractor
Ellenbrook, WA
Solar
0413 242 128
Choshaba Choshaba
Australian Solar Power Innovations Pty Ltd
Greenfield Park, NSW
Solar
0422 754 352
James Kelly
Chris Elec Solar
Burleigh Heads, QLD
Solar
0439071171
Christopher Jayaseelan
240Volts Electrical Solutions
Lynbrook, VIC
Solar
0430 337 904
Christopher Cannock
Power Integration Services
East Brisbane, QLD
Solar
0423 616 597
Chris Cleveland
Burra Electrical Services
Korumburra, VIC
Solar
0430196015
Christopher Murray
Peak Voltage
Alexandra Hills, Queensland
Solar
0439454100
Christopher Martell
Global Sustainable Energy Solutions
Botany, NSW
Solar
0290245312
Chris Sabadina
Lollo and Allan Electrical
Garbutt, QLD
Solar
07 4779 2787
Christopher Spiteri
Eco Power Systems
Fairfield, NSW
Solar
0410 615 317
Christopher Richard Kay
Sole Trader
Meridan Plains, QLD
Solar
0408 196 028
Chris Rhodes
Cool or Cosy
Dernancourt, SA
Solar
08 8352 5588
Christopher Turner
2J Electrical
Oxenford, Queensland
Solar
07 5580 3964
Chris Sharman
Acme Airconditioning & Electrical
Frankston South, VIC
Solar
0418 551 301
Christopher Avery
Avery Electrical Solutions
Glenbrook, NSW
Solar
0413 686 941
Christopher Ryan
Bathurst Electrical
Robin Hill, NSW
Solar
02 6334 4888
Chris Bridgham
Bayside Electrical and Communication Service
Abbey, WA
Solar
0474447645
Chris Brayley
Brayley Electrical
Charleville, QLD
Solar, Battery Storage
0417 634 602
Chris Gaffney
Bright Spark Holdings Pty Ltd
Port Kennedy, WA
Solar, Battery Storage
0405 023 056
Christopher McLean
C-Mac Solutions Pty Ltd
Clermont, Queensland
Solar
0428 856 169
Christopher Whiteman
CEWE pty ltd
Narangba, QLD
Solar
0410 526 784
Christopher Robert Hawkins
Charged Energy Pty Ltd
Cleveland, QLD
Solar
0413397289
Christopher Bonney
Chris Bonney Electrical Pty Ltd
Berri, SA
Solar
0433731989
Chris Riera
East Coast Energy Solutions
Stratford, QLD
Solar, Battery Storage
0740192882
Chris Hart
EcoSouth Solar Electricity
Edwardstown, SA
Solar, Battery Storage
0402 321 432
Chris Allan
Electric Control Solution Pty Ltd
Edwardstown, South Australia
Solar
0481968623
Christopher Keast
Equipped Electrical FNQ Pty Lty
Manunda, Queensland
Solar
0402 899 401
Christopher Michael
CM Electrical Contracting Pty Ltd trading as CM Electrical
Penna, TAS
Solar
0410 181 746
Christopher John Harrison
Harrison Electrical Services NT
Yarrawonga, NT
Solar
08 8931 3753
Christopher Green
Hembrow's Electrical Service
Underwood, QLD
Solar
07 3290 4899
Christopher McPhee
Sole Trader
Echunga, South Australia
Solar
0407 829 448
Christoffer James Pedersen
Hills To Coast Refrigeration
Wandering, WA
Solar
0457 888 606
Christopher Wicks
Keen 2B Green
Palm Beach, QLD
Solar, Battery Storage
0414 918 921
Christopher Faint
kelso services
Armidale, New South Wales
Solar
0422025348
Chris Gratton
Lima Electrical & Solar
Moe, VIC
Solar, Battery Storage
0403 553 178
Chris Murcott
Murcott Electrical
Blackburn south, VIC
Solar, Battery Storage
0422 081 450
Christopher Fraser
Port Lincoln Wiring
Port Lincoln, SA
Solar
0427 837 346
Chris Williamson
QET
Coopers Plains, QLD
Solar, Battery Storage
07 3344 1274
Chris Ramsey
Ramselec
Thomastown, VIC
Solar
0428 659 226
Chris Thomson
Resourceful Energy
Graceville, Queensland
Solar
0488 994 334
Chris Black
RPTechnologies PL
KANGARILLA, SA
Solar, Battery Storage
+61401100908
Chris Reece
Sapphire trade services
LONDONDERRY, NSW
Solar
04 1819 9004
Christopher Mark Penrose
Searose Environmental
Cleveland, QLD
Solar, Battery Storage
1300 484 849
Christopher Clive
Style Electrical Pty Ltd
Upper Mt Gravatt, Queensland
Solar
07 3343 8017
Christopher Lee Bunston
Watt Focus Solar and Electrical
Morayfield, Queensland
Solar
0417 639 289
Christopher Sweeting
westwide electrical services
Osborne Park, Western Australia
Solar
0894440977
Christopher Baldrey
FirstGen Solutions
Scarborough, WA
Solar
0892458609
Christopher Bertram
EnviroGroup
Heidelberg, VIC
Solar
0429339371
Christopher Dryden
ReNu Energy Limited
Oxenford, QLD
Solar
+61422367377
Chris Evans
KRC Electrical
Osborne Park, WA
Solar
08 9204 2444
Christopher Hay
IBISS Electrical
East Geelong, VIC
Solar
0424 018 852
chris glover
Dalyellup, Western Australia
Solar
0408343886
Christopher Doyle
Integrity Installations (WA) Pty Ltd
Baldivis, Western Australia
Solar
0425 555 647
Chris Jones
Individual
Glengarry, VIC
Solar, Battery Storage
0437 667 491
Christopher Leatham
Mild Electrical
Yea, Victoria
Solar
0408 570 707
Chris Little
Sole Trader
Seaford Meadows, SA
Solar, Battery Storage
04 1924 1466
Christopher Moran
Spotless
Woodcroft, SA
Solar, Battery Storage
0429 909 014
Christopher Bowman
Fourie Industries
Wattle Grove, WA
Solar
0431 896 871
Greg Rattray
Sole Trader
Highfields, QLD
Solar
0418 779 367
Chris Sheppard
Chris Sheppard Electrical
Armidale, NSW
Solar, Battery Storage
02 6772 4674
Christene Douglas
C&L Electrical Contractors Pty Ltd
Smythes Creek, Victoria
Solar
0429 420 456
Christiaan Mostert
Sole Trader
Carina, QLD
Solar
0450953660
Christian Schlundt
EIM Training
Bungalow, QLD
Solar
04 3204 0296
Christian Fahrig
EMF Technologies Pty Ltd
Forrestdale, WA
Solar
+61420520180
Christian Pritchett
City to Surf Solar +
Connewarre, VIC
Solar, Battery Storage
1300348847
Christian Traeger
Linked Solar
Greensborough, VIC
Solar, Battery Storage
0401 525 670
Christopher Tieste
Sole Trader
Blackwood, SA
Solar, Battery Storage
0451 003 106
Christo Basson
Frog Electrical Works Pty Ltd
Thornlands, QLD
Solar
1300 935 867
Christopher Andersson
Sole Trader
Oatley, New South Wales
Solar
0468 686 231
Christoper Francis
guardian craft pty ltd
Bangholme, VIC
Solar
0408 100 569
Christopher Wilson
Bespoke Renewables
St Peters, NSW
Solar
0477 112 100
Christopher Taylor
Taylored Power Solutions
chinchilla, QLD
Solar, Battery Storage
0438779579
Christopher Geary
Coffs Solar Energy
Coffs Harbour, NSW
Solar
0431094573
Christopher John Nagle
Chris Nagle Electrical
Condobolin, New South Wales
Solar
0429952723
Christopher Raymond
Aurelius Consulting
Gooseberry Hill, WA
Solar
08 6293 1474
Christopher David Roxby
Sole Trader
Hillarys, WA
Solar
0406 676 762
Chulanimala Abeysirinarayana Lokuruge
Ruhunu Solar Energy Management Systems Pty. Ltd.
Glenwood, NSW
Solar
0413 811 480
Chun Hui Lee
Metro Solar Pty Ltd
South Yarra, VIC
Solar
1800 006 374
Sang Wook Chu
Sole Trader
Ermington, NSW
Solar
0488 021 622
Christian Winkelmann
Sole Trader
Stanmore, NSW
Solar
0416815254
Ciaran Kelly
Kelly Electrical.com.au
Tullamarine, Victoria
Solar
0393345428
Ciaran Cross
MECNT (Molly Electrical Contracting)
Leanyer, NT
Solar
0414 222 858
Ciaran Maughan
Generators Australia
East Cannington, WA
Solar
0450543929
Adam Salim
Solar Circuit
Arncliffe, NSW
Solar
02 9592 3270
Christopher Humphries
Circuitworx Electrical
Auburn, South Australia
Solar
0419414612
Jesse Luke Foran
Individual
Banyo, QLD
Solar
0401 068 574
Mohamed Faiyaz Noorani
City Solar
Epping, VIC
Solar
0431 032 740
Rajinder Singh
CITYWIDE ELECTRICS AND SECURITY PTY LTD
Burnside Heights, VIC
Solar
0450 130 120
Christopher Cole
Tradelink Electrical
Barcaldine, QLD
Solar
0429620408
Corne Jacobs
CJ Electrical and Solar
Belmont North, NSW
Solar
0450 318 026
Casey Rogers
CJ Electricall
Pialba, QLD
Solar, Battery Storage
0488 043 815
Ken Greaves
GBH Industries
Hackham, SA
Solar, Battery Storage
0424 317 772
Clayton Mooney
Clayton Mooney Property Management
Port Macquarie, NSW
Solar
0402034228
Chris Nicol
C J Nicol Electrical
Newtown, Victoria
Solar
0403540628
Craig Eckel
Ecks Electrics
Stawell, Victoria
Solar
03 5358 2839
Christopher Klaassens
Klaassens Contractors
Mount Gambier, South Australia
Solar
08 8724 9338
Chris Karatzovalis
Sole Trader
Torrensville, South Australia
Solar
0428 843 084
Chris Dutton
Chris Dutton Electrical
Victoria Harbor, SA
Solar
0412 123 942
Craig Kenneth Harley
Individual
Munruben, QLD
Solar
0414 823 171
Clyde Smardon
Widgery and Wilson pty ltd
Buninyong, VIC
Solar, Battery Storage
03 5331 2500
Krzysztof Kwiecinski
Aspect RC
Winston Hills, New South Wales
Solar
0415 405 250
Christopher Lange
Prosun Electrics
Piara Waters, WA
Solar
0419 829 459
Paul Sean Clarke
Individual
Sunshine West, VIC
Solar
Jamie Lee Clark
Individual
Culburra Beach, NSW
Solar
0401 953 304
Clarence Whitaker
Clarrie's Solar & Electrical
Port Augusta, South Australia
Solar
0417 802 839
Paul Clark
Clartech pty ltd
Macleod, VIC
Solar
0427 480 171
Alex Grieve
Sole Trader
Newport, QLD
Solar
04 3533 0325
Cale Lawrence
Sole Trader
Joondalup, Western Australia
Solar
0435025546
Clayton Price
Jeff Mouritz' Gas & Air
Greenfields, WA
Solar
63645114
Clayton Cusack
CRC Electrical & Refrigeration
CONDAMINE, Queensland
Solar
07 4627 7009
Christopher Franich
Clean Energy Electrical Qld
Hendra, Queensland
Solar
0477257599
Clay Clear
Clear Cut Electrical & Rural Services
Bombala, New South Wales
Solar
0418285505
Greg McGoldrick
Clearview Electrical
Nerang, Queensland
Solar
0418758767
Clement McFarland
Solair West Pty td
Mount Ommaney, Queensland
Solar
07 3715 5255
Ryan Stoeckel
Clever Connections
Bookpurnong, SA
Solar
0439 872 469
Clifford Ronald Herbert
Blue Sky Solar & Electrical
Kalgoorlie, WA
Solar
0429197058
Clinton Dudgeon
Byers Electrical (VIC)
Congupna, VIC
Solar
03 5831 1890
Clinton Cambey
CMC Energy
Merewether, NSW
Solar, Battery Storage
0417 240 934
Clinton Smith
Tic Tag Systems
Port Hedland, WA
Solar, Battery Storage
0408936776
Clinton Sulzberger
Environmental electrical australia pty ltd
Longford, TAS
Solar
0439 806 340
Clinton Old
Keen 2B Green
Tugun, QLD
Solar
0488 460 076
Sam Clive
Style Electrical Pty Ltd
Mount Gravatt, QLD
Solar
0429 083 535
Craig Malic
Craig Malic Electrical
Mildura, VIC
Solar
03 5023 8004
Matthew Coleman
Sole Trader
Miami, QLD
Solar
0408096731
Cameron Calder
CMC Electrical (vic)
Kialla, Victoria
Solar
0437517353
Craig McIver
Advantage Communications & Electrical
Maroochydore, Queensland
Solar
07 5443 8144
Myungjun Choi
lotte giants industry pty ltd
Bayswater, VIC
Solar
0424 201 544
Colin Mould
Colin Mould Alpine Electrical
BERRIDALE, NSW
Solar
0408 484 028
Cale Shoesmith
Tri Plumbing
Habana, Queensland
Solar
0749985300
Nahum McLaren
C&N Electrical
Horsham, VIC
Solar
0405 402 177
Craig Nicholls
Solargain PV Pty Ltd
Watsonia North, Victoria
Solar
0416974779
Christian Newton Lock
CNL Electrical Pty Ltd
Tweed Heads, New South Wales
Solar
0418 201 131
Christopher Clark
Sole Trader
Coolum Beach, QLD
Solar
0455555369
Andrew Kurtukoff
Coastal Electrical Contracting
Beaumaris, TAS
Solar, Battery Storage
03 6372 5755
Victor Hunkin
Cobbin Co Electrical T/as Hunkin Family Trust
Albury, New South Wales
Solar
02 6041 6665
Robert Campbell
C R Campbell
Zuccoli, NT
Solar
0417 857 418
Ken Slater
Laser Electrical Bunbury
Bunbury, Western Australia
Solar
97213774
Cody Brock
Arctic Energy Services Pty Ltd
Harristown, QLD
Solar
0458568939
Cody Robert Fleming
Bison Electrical
Birdwood, SA
Solar
0488492784
Cody Williams
Geraldton Solar force
Moresby, WA
Solar
0490200947
Cody Boyce
Sole Trader
Pittsworth, QLD
Solar
0400724410
Cody James Taylor
Sole Trader
Razorback, NSW
Solar
0430 917 347
Cody Sullivan
Livewired Electrical Pty Ltd
Westbrook, Queensland
Solar
499951699
Coel Andrew Russell Weis
Sole Trader
Koongal, Queensland
Solar
0403986747
Graham Coker
Mansfield Pump Shop & Electical
Mansfield, VIC
Solar, Battery Storage
03 5775 1751
Jacob Colgan
AGF Electrical
Gosnells, Western Australia
Solar
0419474188
Colin Jermyn
Tweed Heads, New South Wales
Solar
07 5564 0466
Colin Woolrich
Sole Trader
St Kilda, Victoria
Solar
0455 888 513
Colin Lord
Apex Energy Australia
Melrose Park, SA
Solar
08 8374 4500
Colin Shoemark
CKB Electrics Pty Ltd
Swansea, New South Wales
Solar
0409 586 620
Colin Morrissey
Nu-Tech Electrical Pty Ltd
Carina, QLD
Solar
0738435511
Colin Pond
Haz Area Services
HALLAM, VIC
Solar
+61419844809
Colin Docking
Cee & Jay Pty Ltd
Rosebud, Victoria
Solar
03 5982 0874
Colin Bromley
CJ Bromley Electrical
Romsey, VIC
Solar
0419 580 380
Colin Turke
Sole Trader
Randwick, NSW
Solar
0420431017
Colin Jago
Colin Jago Electrical
Launceston, Tasmania
Solar
0418 131 864
Rhys Collins
HRP Electrical
Narre Warren South, VIC
Solar
0422 040 899
Nayton Colombera
Innovative Energy Systems
WEST BUSSELTON, Western Australia
Solar
0404 817 377
Warwick Frame
Comamp Pty Ltd
Grenfell, NSW
Solar
0427 514 165
Daniel Jaggs
Combined Electrical Services Pty Ltd
Peregian Springs, QLD
Solar
0410 311269
Darren Blandford
Combined Energies Pty Ltd
Agnes Water, QLD
Solar
0417 966 557
Allan Gill
Sole Trader
Evans Head, NSW
Solar
0414519376
Riley Cook
Laser Electrical Horsham
Hopetoun, VIC
Solar
03 5382 1375
Phillip Smith
Complete Solar Solutions
Lockwood, Victoria
Solar
03 5435 3504
Mark Vaughan
Complete Solar and Electrical
Lake Heights, NSW
Solar
0404 085 095
Ryan Moyle
Switch Energy
Birdwood, SA
Solar, Battery Storage
08 8280 7442
Wai Tik Wong
Conductricity
Marsfield, NSW
Solar
0416701980
Constain Gapare
Gridbow Electrical Services
Ellenbrook, WA
Solar
0447 303 203
Christopher Conlan
CHRIS CONLAN ELECTRICAL
Swan Hill, VIC
Solar
0350321502
John Conlon
Solar 2020
Mindarie, Western Australia
Solar
0422 975 591
Tristan Norling
Connect Solar & Electrical
Wodonga, VIC
Solar, Battery Storage
0488480086
Bonny Cyriac
Individual
Croydon Park, NSW
Solar
0469898227
Brad Perry
Connectup Pty Ltd
Runaway Bay, Queensland
Solar
07 5563 9732
Connor Miethke
Sole Trader
Bannockburn, QLD
Solar
0478 150 172
Connor Edward Whitaker
MJJ's solar and electrics
Belmont, NSW
Solar
0411 814 690
Brendon Conn
Connyz Electrical
Elermore Vale, NSW
Solar
0427748956
Conrad Hancock
Sole Trader
Ingle farm, SA
Solar
0413692623
Joel Parsons
AmpForce Electrical Solar and Air Conditioning
Wodonga, VIC
Solar, Battery Storage
0423874796
Sushant Sukumaran Nair
Solar Nextgen
Springwood, QLD
Solar
1800 370 586
Cameron Kerr
ElectroTech Energy
Deception Bay, QLD
Solar
0418 626 444
Matthew McKay
Forever Electrical
Dubbo, Nsw
Solar
04 1896 5783
Jackson John Kaiser
JJK Electrical & Air
Brighton, QLD
Solar
0432 605 091
Alexander Rowlands
OCEAN SOLAR PTY LTD
Port Macquarie, New South Wales
Solar
0459 562 149
Ryan Mullard
Ryzelect
Dapto, NSW
Solar
0415 644 726
Hemanshu Parekh
Solar 370 Degrees
Springvale, VIC
Solar, Battery Storage
0450 176 150
Marcus Barlow
Wire Wise Electrical
Arana Hills, Queensland
Solar
0431 070 868
jonathan cook
Norvec
Shepparton, Victoria
Solar
1300133663
Gabriel Holloway
Cooler Living
Clearview, SA
Solar
0428602326
Truc Thien Hoang
Cool Heat Airconditioning Pty Ltd
Albion Park, NSW
Solar
0438 149 404
Kurt Schubert
cool spark air conditioning refrigeration & electrical
redbank, NSW
Solar
0400 831 060
Cooper Harris
harris electrical and solar
singleton, New South Wales
Solar
0439270066
Cooper Sloane
Sole Trader
Wollongong, NSW
Solar
0404 405 577
Ashley Cooper
Coopz Electrical Pty Ltd
Shailer Park, QLD
Solar, Battery Storage
0438 799 042
Nicholas Corben
Sole Trader
BORONIA, VIC
Solar
0417 501 754
Corey Scott Pell
Todd's Plumbing & Electrical
nerang, QLD
Solar, Battery Storage
0452349435
Corey Mitchinson
JFK Electrical, Solar & Air
Shoalwater, Western Australia
Solar
0432 318 800
Corey Young
East Coast Energy Solutions
Stratford, QLD
Solar
0408975816
Corey Evans
Exceed Solar
Alberton, SA
Solar, Battery Storage
0433 972 308
Corey Egan
Jai-Cor Communication Solutions
Slade Point, QLD
Solar
0447 054 835
Corey Gibellini
McGinty Electrics
Manjimup, Western Australia
Solar
0400419571
Corey Giles
NJC Electrical
Palmview, QLD
Solar
0449 685 512
Corey Graham
Yorke Solar
Maitland, SA
Solar
0425351269
Corey Mann
Laser Electrical Horsham
Haven, VIC
Solar
0437 861 007
Corey Luke O'Neill
Best Quote Electrical Pty Ltd
Edensor Park, NSW
Solar
0433 745 411
Corey Wood
supa sola saver
Helensvale, QLD
Solar
0407 656 292
Cori Jacskson
kookaburra electrical
Howard Springs, Northern Territory
Solar
0452644306
Nicholas Edwards
Corona Solar
Noosa Heads, QLD
Solar, Battery Storage
07 5474 9862
Corey Varcoe
Corsa Electrics
Apollo Bay, Victoria
Solar
0438 299 912
Cory Wright
Koala Solar
Bayswater, WA
Solar, Battery Storage
0497 046 114
John Couldrey
John Couldrey Electrical
North Mackay, Queensland
Solar
0407 650 177
Ross Coulthard
RW Coulthard Electrical Services
Sale, VIC
Solar
0428 825 275
Courtis Lovell
Individual
Innaloo, WA
Solar
0413 661 839
Courtnay Link
Sole Trader
Nambour, Queensland
Solar
0411383151
Stephen Couzner
Couzner Electrical
Angle Vale, SA
Solar
08 8284 9324
Giacomo Papagni
Kozco Energy Group
Valley View, SA
Solar, Battery Storage
0432 378 865
Charlie Pipicelli
CP Electric Solutions
Allenby Gardens, SA
Solar, Battery Storage
0416 133 982
Brett Ashton
cq solar & electrical
Yeppoon, QLD
Solar, Battery Storage
0408 232 306
Sam Addis
A.B Electrical Contractors Pty Ltd
Trott Park, South Australia
Solar
0422120550
Craig Rodis
Orana Energy Systems
Dubbo, New South Wales
Solar
02 68852295
Craig Redman
Vlatkof Pty Ltd T/As Peak Downs Electrical
Beeligh, QLD
Solar
07 4986 4986
Craig Ryan
Fusion Electrical
Vasse, Western Australia
Solar
0498012922
Brendan Logan
CLCSAE
Helensvale, QLD
Solar
0450 126 375
Craig Jones
Ecotech Energy
Keysborough, VIC
Solar
1300 944 354
Craig Gault
Gault Heating & Cooling pty ltd
Young, NSW
Solar
0439 737 070
Craig Halliwell
Gillie Electrical Pty Ltd
Currumbin, QLD
Solar, Battery Storage
07 5534 1494
Craig Bidgood
Green Electrical
Claremont, Tasmania
Solar
0419146444
Craig Andrew
A Grade Solar Solutions Australia
Rosanna, VIC
Solar
0419 889 555
Craig Jolly
C&S Jolly Electrics
Kununurra, WA
Solar
08 9169 1608
Craig Hodges
Lesside Pty Ltd
Coorproo, Queensland
Solar
0733944133
Craig Garnet
Sole Trader
MOFFAT BEACH, QLD
Solar
0412157242
Craig Andrews
Save on Energy
Anglesea, VIC
Solar, Battery Storage
0434 585 058
Craig Balmanno
Solar Farmers
Capalaba, QLD
Solar
(07) 3390 2333
Craig Proudfoot
South West Electrics Pty Ltd
Manjimup, WA
Solar
0429 379 149
Craig Tinson
Unilec Solar & Electrical Pty Ltd
Clifton Grove, NSW
Solar, Battery Storage
0400519289
Craig Robson
West Coast Power
Secret Harbour, WA
Solar
0405 077 632
Craig Ward
Village Electrical
Newfarm, Queensland
Solar
0400787193
Craig Black
Craig Black Electrical
Toormina, NSW
Solar
0414 582 843
Craig McGlinn
REEF AC & Electrical
Wamuran, QLD
Solar
0499 551 235
Craig Staggs
Solar Technology Australia
Alexandria, NSW
Solar
02 95552042
Craig Lorio
Dependable Power Solutions
Lloyd Creek, NT
Solar
08 89889961
Craig Chilcott
Sunspark Solutions
Quinns Rocks, WA
Solar, Battery Storage
0417 950 696
Stephen Crawford
Crawford Electrical & Solar
Tarrawingee, VIC
Solar
0438 342 654
Chris Rieniets
UCMS Group
Garfield, VIC
Solar
0418595654
Cristhian Zipaquira Ortiz
Cristhian Zipaquira Ortiz
HUNTERS HILL, New South Wales
Solar
+61430 487 371
Joshua Crook
Sayers Electrical
Eglinton, WA
Solar
04450025019
Alexander Fullarton
Solex Carnarvon
Carnarvon, Western Australia
Solar
08 9941 9094
Michael Howell
Sole Trader
Point vernon, QLD
Solar
0478 841 618
Craig Savill
Synergy
Bassendean, WA
Solar
0413010251
Hui (Kay) Ye
Century Solar Energy
Kogarah, NSW
Solar, Battery Storage
1300 886 903
Craig Paul Sessarago
Palmline Pty Ltd
Burleigh Waters, QLD
Solar
0403 292 204
Christopher Grieger
Chris Grieger-Electrician
Waikerie, SA
Solar
08 8541 2473
Cameron Smith
B2B Electrical and Solar
Coombabah, Queensland
Solar
0401 605 985
Chris Stafford
Bradford Energy
South Morang, Victoria
Solar
0418 612 944
Chrae Nathan Dean Tawhai
Individual
Pimpama, QLD
Solar
0439 282 178
Christopher Templer
Templer Electrical
Gilston, QLD
Solar
0404 199 319
Colin Lawrence
Sole Trader
Gidgegannup, Western Australia
Solar
0438 866 648
Clinton McMahon
CTM Electrical & Communication
South Hedland, Western Australia
Solar
0407083266
Cameron Macdiarmid
Cam the Sparky Man
Tuncurry, New South Wales
Solar
0405 141 172
Mathew Michaelis
B.J White electrics
Frankston, VIC
Solar
03 5979 8481
Cao Cuong Nguyen
Sole Trader
Villawood, New South Wales
Solar
0410459716
Christian Collison
Current Demands Electrical
Tingira Heights, NSW
Solar, Battery Storage
0402 077 557
Ashley Simpson
Sole Trader
Sunshine Coast MC, QLD
Solar
0418 693 202
Curtis Buttenshaw
Aussie Wide Solar (employee)
Macquarie Hills, NSW
Solar, Battery Storage
02 4960 8880
Benjamin Jeffrey Cook
NRG Solar Australia
Redwood park, SA
Solar, Battery Storage
0477 337 476
Magedara Kosala Karunaratne
Solar Energy Partners
CLYDE NORTH, VIC
Solar
03 8746 8088
Charlie Vella
CV & LJ Electrical Engineers
TEESDALE, VIC
Solar
0403 140 605
Christopher Walsh
CW Electrical
Cobden, Victoria
Solar
03 5595 1327
Clayton Watson
Tesla Electrical
Montmorency, VIC
Solar
0438 112 286
Craig Blaik
CW and GS Blaik
Nome, Queensland
Solar
0448 870 119
Craig Michael Wilson
Vision Power
Scarborough, WA
Solar
08 9195 0030
Craig Lambert
CXV Electrical Pty Ltd
Wattle Glen, VIC
Solar
0402856937
Zhi Chang Zhou
CYE Electronic service and repair
Plympton Park, SA
Solar
0413318388
Cyril Laugeon
Downer EDI
Gladesville, New South Wales
Solar
02 9879 8400
Christopher Keon
open electrical
Murarrie, QLD
Solar
0403 264 470
Charles Portelli
Major Electrics
Smithfield, New South Wales
Solar
0408407473
Cameron Tawse
Sole Trader
Meridan Plains, QLD
Solar
0405 772 154
Daniel Spanos
Spanos Electrical Pty Ltd
Yelta, Victoria
Solar
0419 253 409
Dillon Betts
Sole Trader
Narre Warren South, VIC
Solar
04 0234 2857
David Hawkless
DBH Electrical
Warragul, VIC
Solar
0418 515 060
Damian Bonello
Damian Bonello Electrics Pty Ltd
Innisfail, Queensland
Solar
0427058538
David Duraj
ESIC Energy Solutions
Bell Park, Victoria
Solar
0497769915
Damien Watson
Sole Trader
Upper Coomera, QLD
Solar
04 1453 3247
Daniel Ferraro
Empire Solar Systems Pty Ltd
North Ryde, NSW
Solar, Battery Storage
0423 216 421
Dominic Keys
D.N.A Electrical Services pty ltd
Albion Park, New South Wales
Solar
0405411413
Dhayan Nadarajah
GEM Energy Australia
Pinkenba, QLD
Solar
0468408146
Dennis Phillips
Laser Electrical Mount Evelyn
Middleton, SA
Solar
0417 855 450
David Sproule
Epho
Mona Vale, NSW
Solar
0450 411 080
Matthew Williams
MLK Property Pty Ltd
Caroline Springs, VIC
Solar
0455555748
Ryan Looker
CME solutions
Lonsdale, SA
Solar
0432 179 606
Daniel Chamberlayne
DAC Electrical Contracting Pty Ltd
Chermside West, Queensland
Solar
0427973903
Brad Buchan
Eascom Electrical
Shepparton East, VIC
Solar
0447 774 662
Arthur Tronson
Tronson Holdings
Sussex Inlet, NSW
Solar
0400 079 688
Dai Jenkins
DJ Electrics Pty Ltd
Tabletop, NSW
Solar
0408430459
Damien Vegt
DPV Electrical Solutions
Emerald, VIC
Solar, Battery Storage
0416 030 505
Dain Drinan
Individual
West Gosford, NSW
Solar
0416 713 822
Dak Murley
DJM Electrical Nsw
Carrington, NSW
Solar, Battery Storage
0401556344
Dale Ducker
Australian Rail Track Corporation
Modbury Heights, South Australia
Solar
0400 759063
Dale Maloney
Sole Trader
Currumbin Waters, QLD
Solar
0418435700
Dale Stanhope
Edge Electrical Services
Mt Martha, Victoria
Solar
0451 123 158
Dale Armstrong
Mane Service Group
Salisbury South, SA
Solar, Battery Storage
0430971131
Dale Hayes
Tweed Byron Solar
Cobaki, New South Wales
Solar
02 6679 7228
Daley Raffin
Wondai Electrical
Wondai, QLD
Solar, Battery Storage
0741685518
Daley Korach
EnergySpec Electrical
Watsonia, VIC
Solar
0420 742 357
Ryan Daley
Sole Trader
KYOGLE, NSW
Solar, Battery Storage
0401865242
Dale Hagan
Hush Energy
Griffin, QLD
Solar
0406722215
Daljeet Singh Dehla
Malwa Electrical & Solar
isabella lpains, ACT
Solar, Battery Storage
0426 000 007
Dallas Alexander
Perth Solar Force
Landsdale, WA
Solar
0402223995
Dallas Brookfield
Western Solar & Electrical Solutions
Dubbo, NSW
Solar
04273679843
Damian Caldwell
Platinum Solar & Electrical
Norman park, Queensland
Solar
0432 807 728
Damian John Murcott
Transformed Energy Solutions
Warradale, SA
Solar, Battery Storage
0413 694 759
Damian Robert Sullivan
Sullivan Electrical
Dromana, VIC
Solar
0401 763 300
Damian James Mohan
Mobros Electrical
Narre Warren North, VIC
Solar
0417 831 686
Damian Michael Ridley
NORGROUP
Stuart Park, NT
Solar
0427 040 078
Damian Dodds
LED Riverina Electrical
Lloyd, NSW
Solar
0413007570
Damian Mawby
Sole Trader
adelaide, SA
Solar
0438 543 584
Damien Hopper
EPC Solar
Noosaville, QLD
Solar
0477770218
Damien Henderson
Pro spark electrical qld
South Maclean, QLD
Solar
0413723365
Damien Vermeer
Beca Pty Ltd
Melbourne, Victoria
Solar
+61 3 90000000
Damien Taylor
DTE Electrical & Data PTY LTD
Dubbo, NSW
Solar
0438 885 121
Damien Cassidy
Mission Solar and Electricity
WONGALING BEACH, QLD
Solar, Battery Storage
0400 441 038
Damien Slaven
SolTek Energy Pty Ltd
Silverwater, NSW
Solar
1300 844 445
Damien Groves
Sole Trader
Port Noarlunga Sth, SA
Solar
0400269200
Damien Hiette
iMalekky
Garbutt, QLD
Solar, Battery Storage
0747798100
Damien Walsh
Sole Trader
Belmont, WA
Solar
08 6168 8400
Damien Ravida
Wangaratta solar
Wangaratta, VIC
Solar
0438 418 000
Damien Sfetcopoulos
Auselec P/L
Cobram, VIC
Solar
03 5872 2136
Damien Bognar
Sole Trader
Frankston, Victoria
Solar
0413 379 704
Damion Toney
Electrical Energy Specialists Pty Ltd
Palm Beach, Queensland
Solar
0477 744 455
Damien Lucas Gress
zeneco energy
Halekulani, NSW
Solar
0432 644 455
Damien James Cole
Solar Electricz
Woonona, NSW
Solar
0422 144 184
Damon Michael
Inland Electrical
Coolalinga, NT
Solar
0407 798 698
Damon Ferguson
Positive Electrical Services
Wodonga, VIC
Solar
0422702411
Daniel Atkins
Global Sustainable Energy Solutions
Botany, New South Wales
Solar
1300 265 525
Daniel John Frank
Monaro Energy
Jindabyne, NSW
Solar, Battery Storage
1800073639
Daniel Ivory
Electrical Data and Security Solutions
Beckenham, Western Australia
Solar
0431 197 873
Daniel Zachery Mosse-Robinson
Sole Trader
Hazelbrook, NSW
Solar
0401 663 169
Daniel Parker
Act Now Energy Services
Morayfeild, QLD
Solar
0425611109
Daniel Edward Howell Evans
Dynamic Electrical & Solar Pty Ltd
Wanneroo, WA
Solar
0452 044 479
Daniel Lee
Classic Electrical
Darling Heights, QLD
Solar
0417 604 020
Daniel Carpenter
Dan the Sparky Man
Tallebudgera, Queensland
Solar
07 5522 4444
Daniel Mann
DeMann Electrical Services Pty Ltd
Bentleigh East, Vic
Solar
0400 072 607
Daniel William Nelson
Ecogrid Pty Limited
Ainslie, ACT
Solar
04 0849 4365
Daniel Owen Knight
Evergreen Electrical
Loganholme, QLD
Solar, Battery Storage
0412 975 325
Daniel Gangemi
Sole Trader
Rowville, VIC
Solar, Battery Storage
0422 155 698
Daniel Mugavin
Green Wave Electrical and Solar
Jan Juc, Victoria
Solar, Battery Storage
0409 963 449
Daniel Kozien
KOZ Industries
Victoria Point, Queensland
Solar
0433299058
Danial El Salim
Ocean Breeze Air Conditioning and Electrical
Sefton, NSW
Solar
0415 666 686
Dan Wilde
Powerlec Electrical and Data
Broadwater, WA
Solar
0427 124 005
Daniel Jones
ROCKYS ELECTRICAL PTY LTD
Heyfield, VIC
Solar
03 5148 9479
Daniel Savonoff
savelect PTY LTD
narangba, QLD
Solar
0401 933 027
Daniel Simpson
TRADEPAK PTY LTD
boronia heights, Queensland
Solar
0411788914
Liam Cruickshanks-Boyd
TCB Electrical Services
GLENELG NORTH, SA
Solar
0410 083 862
Daniel Kleindienst
Quantum Power Limited
Tweed Heads South, NSW
Solar, Battery Storage
0414 299 505
Donald Middlemiss
D&I Refrigerations & Electrical
Deniliquin, New South Wales
Solar
0418 813 317
Dane May
Sole Trader
Hamilton, QLD
Solar
0434 641 404
Dane Rose
All ideal solutions Pty ltd
Thornlands, QLD
Solar
0410421171
Daniel Flatman
Individual
Thornlands, QLD
Solar
0408 780 456
Daniel Gourlay
Elite electrical
Buddina, Queensland
Solar
0481 200 118
Daniel Wake
Blue Point Electrical
Duncraig, WA
Solar, Battery Storage
0400 778 869
Daniel Bond
Laser Electrical Warwick
Inglewood, QLD
Solar
0414221460
Daniel Brent
Sole Trader
Redland Bay, QLD
Solar, Battery Storage
0437 788 326
Daniel Brice
Horan & Bird
Deeragun, QLD
Solar
0413 709 052
Daniel Buckley
TW Power Services
BALGOWNIE, NSW
Solar
0475 575 239
Daniel Mahyar Darabi
Power saving solutions
Baulkham Hills, NSW
Solar
0481 325 866
Daniel Pike
Design Electrics Pty. Ltd
Berwick, Victoria
Solar
0408 090 204
Daniel English
WFM connections
Petrie, QLD
Solar, Battery Storage
04 0097 2952
Daniel Morgan
Elecfirst Pty Ltd
Altona, VIC
Solar, Battery Storage
0401500446
Daniel Saul Hawke
Engie Electrical and Communications
Silverwater, NSW
Solar
0439 220 307
Daniel Jeffery Evers
Individual
Old Reynella, SA
Solar
0434 992 657
Daniel Walker
Sole Trader
Frankston South, VIC
Solar
0426 223 778
Daniel Nilsson
Kraft Electrical PTY LTD
Elermore vale, New South Wales
Solar
0432 526 744
Daniel Mark Mellross
Newcastle Hunter Trades PTY LTD
Newcastle, NSW
Solar
0405 538 667
Daniel Prendergast
Titan Solar and Electrical
Boronia, VIC
Solar, Battery Storage
0430 381 054
Daniel Slade
B&L Electrics
Engadine, NSW
Solar, Battery Storage
02 9545 1277
Daniel Workman
Sole Trader
Crafers, South Australia
Solar
0433 484 751
Daniel Omodei
Wilco Electrical
Kardinya, Western Australia
Solar
08 6142 5404
Daniel Matovic
Generate Electrical
Pooraka, South Australia
Solar
0451 308 125
Daniel Cork
Advanced Electrical Refrigeration & Air Conditioning
Ashley, NSW
Solar
0428 348 514
Daniel Holowaty
A Grade Electrical
Brendale, QLD
Solar
07 3205 3139
Daniel Gunn
AG Solar
Greenhills Beach, NSW
Solar
0432 949 453
Daniel Clackson
Argon Electrical
Wilberforce, NSW
Solar
+61402333162
Daniel Brennan
Sole Trader
Tweed Heads South, NSW
Solar
0447 000 414
Daniel Tabaka
Blue Dot Electrical Services Pty Ltd
Mount Compass, South Australia
Solar
08 8556 8771
Daniel Staude
Bordertown Pumps & Refrigeration
Bordertown, SA
Solar, Battery Storage
08 8752 1959
Daniel Barbaro
CBR Electrical Contractors PTY LTD
Googong, NSW
Solar
0421 002 017
Daniel Annand
Chris Annand Electrical
Tweed Heads, NSW
Solar
0413 156 343
Daniel Corsbie
CORSBIE ELECTRICAL SERVICES
MALAGA, WA
Solar
0497007078
Daniel Mekhael
DGM electrical Group PTY LTD
Berkshire Park, NSW
Solar
0422 933 218
Daniel Leonard
DNL Electrics
Rosebud, VIC
Solar
0431521446
Daniel Shea
Daniel Shea Electrical and Solar
Benaraby, QLD
Solar, Battery Storage
0411 229 786
Daniel Bryant
Eastern Solar Cleaning and Maintenance
Silvan, VIC
Solar
0401751267
Daniel Jung
EcoPower Group
FRANKSTON, Victoria
Solar
+61408311702
Daniel Gawne
Gawne electrical
Chinchilla, QLD
Solar
04 1545 5568
Daniel Taylor McLean
Individual
Emu Heights, NSW
Solar
0416 153 980
Daniel Sell
D&E Electrical
Tamborine, QLD
Solar
0408 252 687
Daniel Hill
kyda electrical
greenwood, WA
Solar
481106115
Daniel Walter
Log Energy Pty Ltd
Warner, QLD
Solar
0434 253 110
Daniel Desjardins
Look Up Electrical
Cranbourne North, VIC
Solar
0407 508 009
Daniel Markham
Ken Markham Pty. Ltd
Traralgon, Victoria
Solar
0401 219 552
Daniel Mayes
Mayes Industries Pty Ltd
Brassall, QLD
Solar
0477 990 143
Daniel James Walker
MDL Electrical Contracting
Redcliffe, QLD
Solar
0423 123 373
Daniel Ladgrove
Next Generation Energy
Lavington, NSW
Solar
0417 769 217
Daniel O'Keefe
O'Keefe Cabling
Watermans Bay, WA
Solar
0488000123
Daniel Gordon Reed
Pro-fit Plumbing & Electrical
Findon, SA
Solar
0427 974 436
Daniel Ragen
Ragen Electrical Contractors
Narrandera, New South Wales
Solar
0427 687 241
Daniel Kimber
The Solar Professionals
Wagga Wagga, NSW
Solar
0457892477
Daniel Gates
Sole Trader
Iluka, WA
Solar, Battery Storage
0410660374
Daniel Ling
Sole Trader
Alice Springs, NT
Solar
0400 440 608
Daniel Erasmus
Volt Air
Boddington, Western Australia
Solar
0438903621
Daniel Chapman
JP Solar & Electrical
Albert Park, SA
Solar
0433 318 300
Daniel Drovandi
Replenishable Energy
Caravonica, QLD
Solar
0448 746 897
Daniel Hartmann
Solar Wholesalers
Wellington East, SA
Solar, Battery Storage
0418 390 431
Daniel Luke Jolly
Mark Graham Electrical
Garbutt, QLD
Solar, Battery Storage
07 4779 4381
Daniell Alexander
FULLY WIRED PTY LTD
Julia Creek, QLD
Solar
0459 467 787
Danielle Collette
Stantec
Perth, WA
Solar
08 6222 7016
Daniel Walsh
Walsh Electrical Refrigeration & Air Conditioning
Barongarook West, VICTORIA
Solar
03 5231 4994
Daniel Marriott
Industry Electrical
westmeadows, Victoria
Solar
0484250910
Daniel Manning
Tekpoint Electrical
Secret Harbour, Western Australia
Solar
08 9550 1500
Daniel Matthews
Sole Trader
corindi beach, New South Wales
Solar
0421 851 128
Daniel Engler
Pathlinc Pty Ltd
East Warburton, Victoria
Solar
0452304955
Wen Jie Mu
Aus1Energis Pty Ltd
Wantirna, VIC
Solar
0411 713 278
Daniel Nikolovski
Australian Smart group
Canberra/Hume, ACT
Solar, Battery Storage
02 6260 1819
Daniel Metcalf
Sole Trader
woodvale, Western Australia
Solar
0402 856 487
Daniel Spry
Core Contracting Group
Pacific pines, QLD
Solar
0403 689 550
Daniel Miles
SOLAR NATURALLY PTY LTD
Baldivis, WA
Solar
0439 263 707
Daniel Potter
Daniel Potter - Sole Trader
North Wonthaggi, VIC
Solar
0418 925 151
Daniel Benhaim
New Earth Electrical Pty Ltd
Mullumbimby, NSW
Solar
0422 439 670
Jeremy Wisewould
Jerramungup Electrical Service
Jerramungup, Western Australia
Solar
08 9835 1171
Daniel Freestone
City to Surf Solar
Armstrong Creek, VIC
Solar
1300 348 847
Daniel Lacey
Sole Trader
SHEIDOW PARK, South Australia
Solar
0456612501
Danny Karlsson
Big Sky Energy
Mansfield, QLD
Solar
0429533040
Daniel Hutchins
Hutchins Refrigeration & Electrical
Enoggera, QLD
Solar
0423 643 174
Daniel O'Neil
O'Neil Electrical
Keilor East, VIC
Solar
0414 675 994
Danny Tyler Craddock
On-Point Energy Solutions
Davoren Park, SA
Solar
0422 819 600
Daniel Benson
Sole Trader
Thornlands, QLD
Solar
0466 819 933
Danny O'Rourke
Target Electrical
Maudsland, QLD
Solar
0421 216 282
Danny Tsokas
PowerHQ Electrical Contractors Pty Ltd
Templestowe Lower, Victoria
Solar
0421956227
Daniel O'Connor
Sole Trader
Coober Pedy, SA
Solar
0438 513 657
Daniel Stacey
Dan Stacey Electrical
Elanora, Queensland
Solar
0424 166 749
Daniel James Thomas
SoleTrader
Highland Park, QLD
Solar
0439 020 387
Daniel Trengove
Sole Trader
Lake Macquarie, NSW
Solar
0447736121
Daniel Gallian Watterston
Solar naturally
Perth, WA
Solar
0451 194 858
Danh Ha
Ha Electrical Pty Ltd
Mount Waverley, VIC
Solar
0423 034 968
Darcy Anderson
SPARK MATE PTY LTD
Beenleigh, Queensland
Solar
0406650590
Darius Muresan
Solar Energy Victoria
Berwick, VIC
Solar
0430 502 042
Callan Leeman
SolarWide
Tewantin, QLD
Solar, Battery Storage
1300 553 425
Darragh Walsh
Sole Trader
yalboroo, QLD
Solar
0415080001
Darrell Bull
SolarHub
Moruya, NSW
Solar
0429 678 043
Darrell Raether
South East Solar and Electrical Services
Narre Warren, VIC
Solar
0418 544 632
Darrell Skidmore
ActewAGL
Fyshwyck, ACT
Solar, Battery Storage
02 6280 0994
Darren Archer
Sole Trader
Gowrie, ACT
Solar
0409 846 698
Darren Wilding
Gippsland Solar
Somerville, VIC
Solar
0422691087
Darren O'Connor
Ampacity Pty Ltd
Gumdale, QLD
Solar, Battery Storage
0438 280 737
Darren James Wilton
Cotton Electrical
North Lambton, New South Wales
Solar
0249571662
Darren Hall
optica(WA)
Greenwood, WA
Solar, Battery Storage
0417990220
Darren Dickenson
Everon Solar and Batteries Pty Ltd
MUDGEERABA, QLD
Solar
0474 803 977
Darren Stockman
Evolve SA Pty Ltd
Campbelltown, South Australia
Solar
0408 650 164
Darren English
Greener Housing Solutions
West Lakes Shore, SA
Solar, Battery Storage
08 8449 7627
Darren Ware
Ware Electrical
Kerang, VIC
Solar
03 5452 2966
Darren Mildwaters
Mildwaters Electrical
Kadina, SA
Solar, Battery Storage
0408835479
Darren Page
Fraser Coast Solar Centre
Pialba, QLD
Solar, Battery Storage
07 4124 2522
Darren Maddison
SolarMad
Griffith, NSW
Solar
02 6964 0976
Darren Cross
Twin Electrics & Plumbing
Burwood, Victoria
Solar
03 9808 7555
darren Loebert
Vic Power & Data
Chirnside Park, VIC
Solar
0401 491 091
Darren John Husband
Sole Trader
Woronora Heights, NSW
Solar
0401 700 732
Darren Chung
DC Electrical Innovations
Berry, New South Wales
Solar
0488042249
Darren Kelsall
Sole Trader
Forest lake, Queensland
Solar
0422 474 737
Darren Jeffory Mcleod
Espec PH
Humpty Doo, NT
Solar
0423 699 539
Darren Rouse
Rapid Electrical
Pooraka, South Australia
Solar
0400 281 028
Darren Routley
SolarVee Maintenance Services
Plympton Park, SA
Solar
0419 187 509
Darrin Grimes
D G ELECTRICS NQ
Earlville, Queensland
Solar
0740565328
Darrin Tight
Australia Wide Solar
Peakhurst, NSW
Solar
02 9533 7444
Darrin Batchelor
Batch Electrical
Burleigh Heads, QLD
Solar, Battery Storage
0433 034 732
Darryl Bower
CDI Electrics
Wangara, WA
Solar
08 9470 1900
Darryl Lavis
GPE Electrical & Communications Contractor
Albury, NSW
Solar
02 6049 3900
Darryl Dornbusch
Darryl's Lt & Power
Urangan, QLD
Solar, Battery Storage
0409 762 000
Darryn Bradshaw
Sole Trader
Berkeley, New South Wales
Solar
0401875859
Daryl Hueppauff
Hueppauff Electrical
Australind, Western Australia
Solar
0427 199 061
Daryn Stocks
EPC Solar
Belconnen, ACT
Solar
1300 372 765
Dattatraya Bangar
SRB Electrical Contractor
The Ponds, NSW
Solar
0401405808
Dave Daniell
Sole Trader
Exmouth, Western Australia
Solar
0413 557 943
David Price
Get Connected Electrical & Air
Albany creek, QLD
Solar, Battery Storage
0400 095 231
David Buchanan
MC Electrical
Caboolture, QLD
Solar
0434512611
David Smith
Albion Energy
Essendon, VIC
Solar
0432 509 585
David Clancy
Dave Clancy Electrical
Mount Isa, QLD
Solar, Battery Storage
07 4743 0802
David Thynne
Sole Trader
Barooga, NSW
Solar, Battery Storage
(03)58712807
David Watson
Dave Watson Electrical
Dungog, NSW
Solar
02 49959223
David Fairbairn
DAF Electrical Services
Elanora, QLD
Solar
0403930464
David Hall
Everlasting Connections
Beechwood, New South Wales
Solar
02 65856651
David Frampton
Evolve Electrical
Moffat Beach, QLD
Solar
0405 722 308
David Telford
Green Energy Technologies
Strathdickie, QLD
Solar
0749402900
David Turton
Guyrobb Nominees P/L
Mornington, VIC
Solar, Battery Storage
03 5973 4900
David Sheahan
W.R & E.L Jones, Electrical Contractors
Sale, VIC
Solar
0351 432 762
David Craig Lyon
Lyon Electrical Services QLD
Birkdale, QLD
Solar, Battery Storage
0421 775 408
David Waddingham
PDW Aust P/L
Thomastown, VIC
Solar
0409 411 185
David Cola
Solar Central
Golden Square, VIC
Solar
0428280294.
David Love
Sun People
Wollongong, NSW
Solar, Battery Storage
02 4257 0974
David Drew
All Set Electrical Pty Ltd
Pacific Pines, QLD
Solar
0417 446 734
David Kovac
Sole Trader
Bibra Lakes, Western Australia
Solar
08 9494 1420
David Dwyer
Level 2 West Electrical
Catherine Hill Bay, NSW
Solar, Battery Storage
0418 220 793
David Murphy
Lapex Electrical
Boronia, Victoria
Solar
0401 443 302
David Marcus
North Beach Electrical
Tapping, Western Australia
Solar
08 9248 6777
David Pobar
Sole Trader
Mudjimba, QLD
Solar, Battery Storage
0413 229 579
David Weston
Green Electrical
garbutt, QLD
Solar
+61437085531
David Peter Bosnakis
Joule Energy Pty Ltd
Prospect, SA
Solar
0437 271 479
David Bruce
Essential Solar
Tullamarine, VIC
Solar, Battery Storage
03 8335 9990
David Clews
Energy Queensland
Bungalow, QLD
Solar
0740524121
David Ryan
Sole Trader
Glen Alvie, VIC
Solar
0408 311 895
David Feeney
BayWa r.e. Solar Systems
Cockburn Central, WA
Solar
08 9417 1900
David Gough
Sharpe Group
Salisbury, South Australia
Solar
0429909027
David Honzatko
Springers Solar
Lawnton, Queensland
Solar
0416 833 544
David Jovanovski
jovelec
Epping, Victoria
Solar
84013112
David Ross Keir
Pinnacle Power
Currajong, QLD
Solar
0744015629
David McKinney
Island Power Co.
Cocos (Keeling) Islands, WA
Solar
08 9468 9647
David Mungai
Sustainable Energy Network Solutions
Jamisontown, NSW
Solar
0499 018 630
David Neindorf
Neindorf Electric T/A Hansen Electric
Waikerie, SA
Solar
08 8541 2955
David Pugh
Energus
Elanora Heights, NSW
Solar, Battery Storage
0412 373 398
David Tan
ShineHub
Alexandria, NSW
Solar
0439 618 408
David Tiernan
Sole Trader
Taigum, QLD
Solar
0459 200 474
David Tripp
O'Brien Electrical Wantirna
Wantirna, VIC
Solar
03 9800 0782
David Vanderjagt
Wave Electrical QLD
Hermit Park, QLD
Solar
0412047282
David Wright
Clean n' Free Pty Ltd
Dubbo, New South Wales
Solar
02 6882 2380
David Woodman
Commercial PV Installations P/L
Riddells Creek, VIC
Solar
0422 019 024
David Hill
720 Electrical Pty Ltd
Bayswater, VIC
Solar, Battery Storage
0397202709
David Carpenter
ABA Electrical Services
Belair, SA
Solar
0418 834 440
David Cox
ACDC Energy
Harristown, QLD
Solar
07 4525 6600
David Brooks
Allround Electrical Services
Sunnybank Hills, QLD
Solar
0738085553
David Russell
Beelarong Consulting Pty Ltd
Saint Lucia, QLD
Solar
0418 764 775
David John Wood
Brisbane Solar Services
Bulimba, QLD
Solar
0425 485 921
David Aaskov
Coastal Air & Electric
Graceville, QLD
Solar
0452 599 195
David Townsend
Sole Trader
Hocking, WA
Solar
0415 422 647
David Lloyd
Dalmec Electrical
Cannon Hill, Queensland
Solar
0459 616 048
David Toolen
DATTEC
Yeppoon, QLD
Solar
0429 996 041
David Buckley
David Buckley Electrical
Goroke, VIC
Solar, Battery Storage
03 5386 1187
David Rogers
Solar Service Group
Box Hill, VIC
Solar
03 9464 3266
David Sydney-Smith
EarthRise Renewables Pty Ltd
Donnybrook, WA
Solar
08 6468 1131
David Ghetto
EM Lighting Solutions
KELLYVILLE RIDGE, New South Wales
Solar
0412445336
David Shea
Energy Craft
Durack, NT
Solar
0455559511
David McMillan
Complete Wiring Services
Wilberforce, New South Wales
Solar
0419 972 300
David Grigg
Forty Foot
Daylesford, VIC
Solar
0401 763 553
David Fourie
Fourie Industries
Bibra Lake, WA
Solar
08 9434 5200
David McVernon
Sole Trader
Dural, NSW
Solar
83166121
David Chapman
Guardian Electrical NQ Pty Ltd
BUNGALOW, QLD
Solar
0410351368
David Jozef Azgin
Greater Springfield Air, Electrical and Data Pty Ltd
Springfield, QLD
Solar
0419 032 081
David Lipinski
Illuma Electrical Group
ivanhoe, Victoria
Solar
0417 999 188
David Shabandeh
innovate electrical services
Kellyville, NSW
Solar
1300 720 958
David Dakin
J.T Electrical Contractors
Bulleen, VIC
Solar
0448 920 495
David Aspite
Limitless Electrical & Communications
Harrington Park, New South Wales
Solar
1300467124
David Lovell
Living Energy
Thebarton, SA
Solar, Battery Storage
0401 791 866
David James
Phase 42 Electrical
Woodbridge, TAS
Solar
0437 173 660
David Rodney Tolliday
saveenergysolutions.com.au
Elwood, VIC
Solar
0419 990 047
David Steen
Steen Electrical Pty Ltd
Carrum, VIC
Solar, Battery Storage
0417 370 387
David Clements
Sun2u Electrical & Solar
Paterson, NSW
Solar
0427 315 186
David Farrell
Farrell Electrical Industries
Manly West, Queensland
Solar
0409492448
David Crooks
Mechanical Project Service Pty Ltd
Osborne Park, WA
Solar, Battery Storage
0408426326
David Chidlow
David Chidlow Electrical
Mudjimba, QLD
Solar
0488440040
David Jenkins
Truglo Electrics P/L
Moorabbin, Victoria
Solar
03 9553 6866
David Jewitt
Sole Trader
Kobble creek, Queensland
Solar
0405648607
David Coulthard
DKC electrical
Yarram, VIC
Solar
+61437621887
David Finnie
David Finnie Electrical
Noraville, New South Wales
Solar
0408 130 079
David Edward Lundie
Sole Trader
Warana, QLD
Solar
0410 969 244
David Mitchell
Sole Trader
Little Mountain, QLD
Solar, Battery Storage
0417 302 818
David Mobbs
Sole Trader
runcorn, Queensland
Solar
0403 285 399
Dave Recklies
Desert Power PTY LTD
Girralong, NSW
Solar
0412 742 479
David Ross
David Ross Electrical & Solar Pty Ltd
South Tweed Heads, New South Wales
Solar
0412 973 327
David Russin
Sole Trader
Bellambi, NSW
Solar, Battery Storage
0475 422 331
David Sawtell
David James Sawtell
Alice Springs, NT
Solar
08 8951 2567
David Sinclair
Sole Trader
Adelaide, SA
Solar
04 0441 8240
David Sinnott
wesco electrics
Marangaroo, WA
Solar
0477299556
Brett Davidson
AAA Davidson Communications & Electrical Services
Mitchells Island, NSW
Solar
0409 623 060
David Turner
Sole Trader
Bowral, NSW
Solar
0411397421
David Vogel
Springers Solar
Warner, QLD
Solar
0427 300 273
Davin Kuchel
Davins Electrical
Macclesfield, South Australia
Solar
0408081763
David Ford
Dave Ford Electrical
Athelstone, SA
Solar
0416 832 568
David Penaluna
Luna Services
Lismore, New South Wales
Solar
0420 442 965
Darryl Willis
D&A Willis
Mooroobool, QLD
Solar
07 4032 3097
Chen Zhang
Alpha ESS
Mascot, NSW
Solar
0405 256 661
Nathan John Dawson
Dawso Electrical
Gunnedah, NSW
Solar
04 0739 2433
Aaron Dawson
Green Wiring
Wangara, WA
Solar
0421573542
Dayle Cook
Ryan Cook Electrical
Tresco, VIC
Solar
1800 752 846
Darren Bundy
Sole Trader
Sunrise Beach, Queensland
Solar
0403331818
Darren Freelander
ZW Installs
Nymboida, NSW
Solar
0428 249 494
Kimyung Jang
West Coast Solar
Bull Creek, WA
Solar, Battery Storage
0450 697 233
David Barbara
Rainbow Power Company
Nimbin, NSW
Solar
02 6689 1430
Damien Bicknell
DQ Electrical
Ingle farm, SA
Solar
0424873897
David Leslie Blakeley
Macker Corp P/L
Berwick, VIC
Solar
0488 222 170
David Blyzno
David Blyzno Electrical Contractor
Glengowrie, South Australia
Solar
0408 829 570
David McKay
McKay Electrical and Refrigeration P/L
Meningie, South Australia
Solar
08 8575 1038
David Boutros
One Power solar & electrical
Kensington, NSW
Solar
0414 820 380
Dane Butler
Wilsons Solar & Electrical
Old Bar, NSW
Solar
0432 025 251
Darren Cairns
Adelaide Solar Systems
Flinders Park, SA
Solar
8352 8433
David Cavanough
DRC Solar Installations Pty Ltd
Rainbow Flat, New South Wales
Solar
02 65536269
Daniel Iona
DC/NT
Coburg, VIC
Solar, Battery Storage
0499821993
Douglas Brown
DCL Electrical Pty Ltd
Mount Nathan, QLD
Solar
04 1302 2276
Robert Austin
Robert Austin Electrical
Casuarina, New South Wales
Solar
0415 585 173
Dean Colwell
Sole Trader
McLaren Flat, SA
Solar, Battery Storage
0413 805 304
Dean Condon
Energy Queensland
Townsville, Queensland
Solar
0439898145
Dean Edmonds
E-Smart Solar
Winmalee, NSW
Solar
1800 ESMART
Dean Lawlor
D.F.L Electrical
Point Cook, VIC
Solar
0427 587 489
Dean Stanley
Premier Electrical & Solar Services
Narre Warren, VIC
Solar
0435 937 100
Dean Visser
Always Solar
Armadale, WA
Solar
0428033154
Dean Woolley
Dean Woolley
North Plympton, SA
Solar, Battery Storage
0422 195 636
Dean Murphy
CNR Electrical pty ltd
Tugun, QLD
Solar
0422 571 011
Dean Simcocks
Dean Simcocks Electrical
Harkness, VIC
Solar
0413548905
Dean Ervik
Eco World
Maleny, QLD
Solar
1800326967
Dean Wheeler
Fuse Contracting PTY LTD
Mount Cotton, QLD
Solar
0408 594 881
Dean Elliott
Kaejen Services
Bibra Lake, WA
Solar
0427 153320
Jayden Mepham
MNC Solar Power Pty Ltd
Camden Head, NSW
Solar
0407001913
Dean Spicer
Recips
Nunawading, Victoria
Solar
03 8802 4705
Dean Kenway
Reefcosa electrical & air
ELANORA, QLD
Solar
0405401907
Dean Hodge
Sole Trade
Granton, TAS
Solar
0437 333 532
Dean Carless
Green Wiring
Ridgewood, WA
Solar
08 9408 6712
Dean Gray
Dean Gray Electrical
Mermaid Waters, Queensland
Solar
0424 792 549
Dean Williamson
Sole Trader
Naracoorte, South Australia
Solar
0428 838 022
Dean Mooney
Sole Trader
Myocum, NSW
Solar
0424 652 208
Dean Thomas Mansell
Synergic Electrical
Wellington Point, QLD
Solar
0423 429 661
Dean Williams
GJ Electrical Service
Penguin, TAS
Solar
03 6425 1747
Isabella De Blasio
Canadian Solar
Diggers Rest, VIC
Solar
03 8340 2910
Declan Anthony Briske
Individual
Pennant Hills, NSW
Solar
David Smith
Sole Trader
Doncaster East, VIC
Solar
0407 443 333
Kulwant Singh
Inverter Energy
Ferryden Park, SA
Solar
0451 458 140
Deece McDonald
Eco Electrics QLD
Morningside, QLD
Solar
0403 259 248
Hendrikus van Buul
Dynamic Edge Electrical and Data
Mile End, SA
Solar
0418 820 128
MICHAEL KIRK
De Lacey Electrical Services
Bowen, Queensland
Solar
07 4786 1725
Dwayne Ellis
Impressive Electrical & Solar Pty Ltd
Jannali, NSW
Solar, Battery Storage
0408 002 138
Jonathon Dempsey
Jonno's Electrical
Taylors Beach, NSW
Solar
+61433423976
Jake Shepperson
Denker Pty Ltd T/As Leach Electrical
Mackay, QLD
Solar, Battery Storage
07 4953 3480
Dennis Weglehner
Sole Trader
Bray Park, QLD
Solar
0412 453 868
Ben Dennis
DENNIS BROTHERS ELECTRICAL
NORTH NOWRA, NSW
Solar
0412327209
Dennison Hawes
Electrical Tactics PTY LTD
Narre Warren North, VIC
Solar, Battery Storage
0424167945
Denny Honen
Optimus Energy
Kilkenny, SA
Solar
1300881118
Derek McGuinness
Primero Group
Joondanna, Western Australia
Solar
0497811866
Derek Bruning
Fullpower Electrics
Armadale, Western Australia
Solar
08 9497 5659
Derek McKercher
PSW Energy
BIBR LAKE DC, WA
Solar
0863556717
Derek O'Neill
Treaty Energy
PORT KENNEDY, WA
Solar, Battery Storage
04 0525 9989
Desmond Richardson
ELECTRAFI
Springvale South, VIC
Solar
0423 337 919
Desmond Voght
Noosa Electrical P/L
Tewantin, Queensland
Solar
07 54743032
David Stephens
Langwarrin Electrics
Langwarrin, VIC
Solar
0414 389 658
Devendrakumar Mistry
Supreme Y Electrical Pty ltd
Toongbbie, NSW
Solar
+61425150223
Devern Hill
Statcom Solutions Pty Ltd
Herston, QLD
Solar
07 31060110
Devin Eilander
In Services Electrical
Youngtown, Tasmania
Solar
0400 750 997
Russell John O'Donnell
Dexter Barnes Electrical
Tennant Creek, Northern Territory
Solar
08 8962 2674
Dexter Magpantay
Torquay, VIC
Solar
0422 026 212
David Gartner
DG Advanced Electrical
Kunda Park, QLD
Solar, Battery Storage
1300651521
Daniel Russell
DGR Electrical Services
Tamworth, NSW
Solar
0418 479 589
Sunil Kumar Dhaka
Solar Nextgen
Shailer Park, Queensland
Solar
+61738629623
Daniel Wallace Hill
The Solar Professionals
Wagga Wagga, NSW
Solar
02 6925 6056
Dau duc Hoang
yl electrical services
Parafield Gardens, SA
Solar
0403 374 516
Daniel Hope
ZEN ENERGY
Hawthorndene, SA
Solar
0408 898 583
Daniel Neill
Sole Trader
Springdale Heights, NSW
Solar
0475506173
Sheamus Rooney
Diamond Dog Electrics
Perth, WA
Solar
0416850018
Matthew Upshall
Sense Electrical
O'Connor, ACT
Solar, Battery Storage
0407204593
David Dickinson
Dickinson Electrical Service
Cobden, Victoria
Solar
0355951948
Diederick Ryan
Energised Electrical and Data Pty Ltd
Bondi Beach, NSW
Solar
0402 515 150
Diego Rondinone
DPR Network
Browns Plains, QLD
Solar
0426 179 432
Dieter Bartsch
Clean Power Australia
West Wollongong, NSW
Solar
0481 131 147
James Kidd
Digz Electrical PTY LTD
Wanniassa, ACT
Solar, Battery Storage
0407 101 112
Dillon Williams
Sole Trader
Hallett Cove, South Australia
Solar
0430548597
Dimitri Willimann
EAZY Electrical Pty.Ltd
Biggera Waters, QLD
Solar
0450 244 002
Dimitrios Ligakis
The Solar Professionals
Lake Albert, NSW
Solar, Battery Storage
0447251324
Dimitrios Mavridis
BOUDOUR ELECTRICAL INSTALLATION PTY LTD
Abbotsford, VIC
Solar, Battery Storage
0424 901 219
Dino Tarca
D & T Electrical Service Pty Ltd
Highbury, SA
Solar
0418 804 165
Dino D'Elia
Elect Air Constructions Pty Ltd
Forde, ACT
Solar
0418 642 591
Dinyar Bharucha
Solargain PV Pty Ltd
West Melbourne, Victoria
Solar
03 9272 7900
Dion Little
Little Electrical & Design
Warragul, Victoria
Solar
0433296282
Boaz James Dickson
Direct Electrical Services
Burnside, QLD
Solar
0422 403 436
Andrew Watson
Direct Solar Solutions
Cheltenham, South Australia
Solar
0401880687
Dirk Rettberg
Tropical Energy Solutions
Mount Low, QLD
Solar
0429 535 423
Dirran Mac Chapman
Dirran Chapman
Atherton, QLD
Solar
07 4096 5546
Kevin Huntley
Sole Trader
Burleigh Waters, Queensland
Solar
0410 768 099
Dishan Habaragamuwage
Primex Electrical Solutions
Officer, VIC
Solar, Battery Storage
0458 167 273
David Gordon
Hume Fluid Power
Albury, New South Wales
Solar
0408691202
Benjamin Woldhuis
Diverse electrical and solar
Geurie, New South Wales
Solar
0419 787 037
Darren Jackson
Darren Jackson Electrical
Bourke, New South Wales
Solar
0439 992 835
Darren Jochinke
DJ AirElectrical
Woodcroft, SA
Solar
0415170161
David Brodie
Austi Electrical
Austinmer, NSW
Solar
0417 485 778
Dale Edwards
D J Edwards electrical
Murarrie, Queensland
Solar
0400 571 610
David Jefferies
Fastfix Electrical Pty Ltd
Meadow Springs, WA
Solar
0409 897 089
Daniel Jordan
DJ Electrical Swan Hill
Swan hill, VIC
Solar
0455 353 532
Danny Dekleva
DJ Electrics Pty Ltd
Hazelwood North, VIC
Solar
0412572591
Damien McKeown
D J McKeown
Kaniva, Victoria
Solar
0427 882 104
Darryl Miller
Quality Solar
Casuarina, NT
Solar
0476024375
Jovan Popovic
D J P ELECTRICAL
West Croydon, SA
Solar
04 2388 2189
Danny Salzke
Assist Plus
Moffat Beach, QLD
Solar
0411 430 775
Darcy Van Polen
Sole Trader
Alexander Heights, WA
Solar
0428742192
Daniel Whatley
D J Whatley & Son Pty Ltd
Bannockburn, QLD
Solar
07 3804 0867
Duncan Kerr
Duncan Kerr Electrical
Kahibah, New South Wales
Solar
02 4943 5558
Darren Jensen
Sole Trader
Normanton, Queensland
Solar
0459 398 839
Dean Povey
Darkhorse Electrical
Mildura, Victoria
Solar
0451909040
Daleep Kumar
Nanwal Electrical Services
northmead, NSW
Solar
0421 466 973
Daniel Fleming
Sole Trader
Mount low, Queensland
Solar
0447766524
Daniel Lewis
Complete Energy Solutions Australia
Beeliar, WA
Solar
0432 418 903
Darren Davies
DLT Energy
Biggera Waters, Queensland
Solar
0419 269 498
David Hurmz
DLH Solutions PTY LTD
Middleton Grange, NSW
Solar
0416969671
Dean Stanmore
Newlec Pty Ltd
Leeton, NSW
Solar
0407 262 357
David Millmore
NewEra Power Pty LTD
Portland, NSW
Solar
0402 424 848
Darren Mannix
Mannix Air & Solar
Salisbury, SA
Solar
08 8285 3111
David McLachlan
David McLachlan
West Croydon, South Australia
Solar
0430463283
Darren Magennis
DMG Solar Technology
Canning Vale, WA
Solar
0473863329
Damian Kaal
DMK Electrical Pty Ltd
Louth Park, NSW
Solar
02 4934 4464
Abdoullah Zeidan
Dna group Australia
Bonnyrigg Heights, NSW
Solar
0477 791 150
Dwight Avery
Shane Black Energy Services
Dalmeny, NSW
Solar
02 6493 6580
David Rodgers
D&J Electrical Services
Epping, NSW
Solar
02 9876 2002
David Bugeja
D&M Electrical Services
St Clair, New South Wales
Solar
0416 075 381
Robert Field
DNR Airconditioning & Electrical
Buff Point, NSW
Solar
0423 659 784
Dinuka Nirmana Wijesinghe
Dinu Electrical Services PTY LTD
Truganina, VIC
Solar
0430646980
Tan Khoa Doan
Doan Electrical P/L
Lidcombe, NSW
Solar
0403 048 265
Martin Dobbs
Sparkies Solutions
Glenview, Queensland
Solar
0424435255
Simon Doherty
S Doherty Electrical Contractor
Strathfieldsaye, VIC
Solar
0411 732 515
Domenico Perre
Sole Trader
Ingle farm, South Australia
Solar
0452645455
Dominic Kreutzer
Electrical Solar Power Projects Pty Ltd
Capalaba, QLD
Solar, Battery Storage
0412 879 721
Doumit Francis
Service plus (aust) pty ltd
Illawong, New South Wales
Solar
0405 189 427
Domenic Mercuri
Solargain PV Pty Ltd
Malaga, WA
Solar
08 9203 1200
Domenic Bowles
Total Solar & Electrical
Grovedale, VIC
Solar
0448 332 641
Dominic De Cerff
DC Electrical & Solar
Melbourne, VIC
Solar
0432802790
Dominic Dowdy
Kdec Electrical and Solar
Bullioh, VIC
Solar
0419 899 195
Dominic van Esch
DVE Electrical
Rowville, VIC
Solar
0451532157
Dominic Christopher Knottenbeld
Solus Energy Solutions
Kedron, QLD
Solar
07 3883 3361
Donald Wilks
Don Wilks Electrical Co Ltd
Lara, Victoria
Solar
0417641516
Donato Quattrocchi
DQ Electrical
Athelstone, SA
Solar, Battery Storage
0421 922 765
Don Drane
Don Drane Consulting
Sladevale, QLD
Solar
0409057599
Withawat Mon-Aphai
HDC Electrical
Don Valley, VIC
Solar
0431 639 676
Darcy Stephens
Dongara Drilling and Electrical
Dongara, WA
Solar
08 9927 1215
Dean Scholes
Donlay Power Solutions
Greensborough, VIC
Solar
0413 062 770
Doug Russell
Sole Trader
Wangaratta, South, VIC
Solar
03 5722 3093
Douglas Easther
Easther Electrical
Oak Flats, NSW
Solar
02 4256 5899
Douglas Keast
K Electrical
East Bundaberg, QLD
Solar
07 41522177
Douglas Harm
NRG
Sheidow Park, SA
Solar
0419 654 123
Chris Park
Sole Trader
Bentleigh East, VIC
Solar
0448 004 259
Douglas Joyce
SOLAR NATURALLY PTY LTD
Kelmscott, WA
Solar
1300 168 138
Douglas Smith
AM-TECH ELECTRICAL
DIGGERS REST, VIC
Solar
0419 529 147
Douglas Harvey
In-Form Electrical Data Communications
skye, VIC
Solar
0498195210
Raymond Dowell
Dowell Electrical & Solar
Romsey, Victoria
Solar
0409 537 255
Dion Pammenter
First Nova Pty Ltd
Clovelly Park, SA
Solar
0417 880 466
Darren Paterson
Sole Trader
Ferntree Gully, VIC
Solar, Battery Storage
0414 708 984
Dragan Jovancic
Dragan Electrical Data & Communication
Maida Vale, WA
Solar
08 9453 3085
Alexander Ross Jensen
Dragon Solar
GYMEA BAY, NSW
Solar
0416 768 717
Daryl Raverty
Ravertys Electrics
Echuca, VIC
Solar, Battery Storage
03 5480 6770
Darren Burchell
SAGE ELECTRICAL
Allambie Heights, NSW
Solar, Battery Storage
0416 514 728
Drew McGregor Hall
Solar naturally
O'Connor, WA
Solar, Battery Storage
0402 574 305
Drew Dobbe
Electrical & Fire Services Pty Ltd
Palmerston, Northern Territory
Solar
1300487248
Drew Button
Green Energy Network
Underwood, QLD
Solar
0406 113 088
Drew Tunbridge
S & K Electrical Contracting Pty Ltd
Tarcoola Beach, WA
Solar
99646880
Blake Dridan
Dridan Electrical
Wendouree, VIC
Solar
0400 512 971
Darren McCalman
Northern Solar Pty Ltd
Murwillumbah, New South Wales
Solar
02 6672 4907
Thomas Druce
Sole Trader
Swansea, New South Wales
Solar
0417000134
Brett Collins
Drummoyne Electrical Services
Drummoyne, New South Wales
Solar
0402 657 586
Michael Dawson Foster
Drumsite Electrical
Christmas Island, WA
Solar
0437 312 656
Duncan Winterbotham
Sole Trader
Darwin Stuart Park, Northern Territory
Solar
+61408357314
Dean Wallace
Sole Trader
Colbinabbin, Victoria
Solar
0444 516 731
David Clifford
Megals
Bairnsdale, VIC
Solar
0409568445
Damien Burnham
D&S Electrical pty ltd
Sandy Beach, NSW
Solar
0438474903
David Dunbar
DUAL POWER AND ENERGY
Griffith, NSW
Solar
0428536749
Christopher Sharp
DSG Solar & Electrical
Bunyip, VIC
Solar
0417136821
Davendra Sharma
D.S Electrical
Carrum Downs, VIC
Solar, Battery Storage
0425 795 966
Dragoslav Simic
DS Electrical
Gold Coast, Queensland
Solar
0400 446 142
David Lindsay Smith
All Green Environmental Solutions
Wadalba, NSW
Solar
13 0011 2677
David Rule
Total Electrical and Solar Solutions
Lysterfield, Victoria
Solar
0417 160 243
Andrew Huntley
DSR Energy Pty. Ltd.
Denmark, WA
Solar, Battery Storage
0439 692 555
Douglas Turner
Dynalec Pty Ltd
Kensington Grove, QLD
Solar
0421 670 580
Damian Stammers
Stamtech Electrical Services
Nidottie, SA
Solar, Battery Storage
0447 007 427
Dane Stanley
gb
Waikerie, SA
Solar
85414240
Darren Stemphelet
Solahart
Windale, NSW
Solar
0498 537 907
Dylan Taig
D Taig Electrics
WONGA PARK, VIC
Solar
0418521491
Chi Diep
DTEC Electrical SA
Kilkenny, SA
Solar
0422885883
David Monsigneur
Sole Trader
Happy Valley, SA
Solar
0499 025 462
Duane Russ
Remote Solar Solutions
Derby, WA
Solar
0408956472
Duane Lee
Sole Trader
Margate, QLD
Solar, Battery Storage
0415 683 693
Yang Duan
AEW ELECTRICAL
Mortdale, NSW
Solar
0432803999
Rick Wayne Alomes
Electrickery Tas
Youngtown, Tasmania
Solar
0439 739 098
Duc Huy Nguyen
DUC HUY NGUYEN
Condell Park, NSW
Solar
0450 508 319
Duc Nguyen
NEW PHAZE ELECTRICAL
Goodna, QLD
Solar
04 0370 3437
Anthony Duke
Sole Trader
Reservoir, Victoria
Solar
0478 002 068
Peter Benson
Dumac Engineering Pty Ltd
Gracemere, QLD
Solar
07 4933 2071
Duncan Cowburn
LCI Consultants Australia
Melbourne, VIC
Solar
03 9230 5632
Duncan Davidson
Davidson Bros Electrical Service
Tamworth, New South Wales
Solar
02 6766 1188
Srete Damjanoski
Damjanoski Electrics
Epping, Victoria
Solar
0411 803 771
Dustin Wells
Ecowise Services
Fyshwick, ACT
Solar
0262857666
Tran Nguyen
Battery Solar Solutions
Woodville North, SA
Solar
08 8251 6082
Patrick Tartak
PTE Electrical
Fivedock, NSW
Solar, Battery Storage
0410718717
Daniel Vriens
D.E. Connections
Bells Beach, VIC
Solar, Battery Storage
0417512855
Daniel Westover
Keystones Solar Group
Trinity Gardens, SA
Solar
0427 645 645
Dwayne St Clair
Saints Solar and Electrical
Cranbrook Townsville, Queensland
Solar
0407466589
Dwayne Lange
SA Powertech
Kilburn, SA
Solar
0400 965 095
David Wilcher
Solar Electric
Annandale, NSW
Solar, Battery Storage
0419 129 081
David Will
Degree C
Ulverstone, Tasmania
Solar
03 64296800
Dylan Brent
Taylor Energy Pty Ltd
Carbrook, QLD
Solar
0447009745
Dylan Harapeet
Koala Solar
Seville Grove, WA
Solar
94564763
Dylan Panizzutti
Electrical installation specialists
Cairns North, Queensland
Solar
0438 773 425
Dylan Walkom
Solar Wholesalers
Echunga, SA
Solar
08 8391 6602
Dylan Walsh
ActewAGL
Reid, ACT
Solar
0262483417
Dylan James Wood
Connect Energy
Findon, SA
Solar
0448 752 611
Dylan Galbraith
Blue Reef Electrics
Rye, VIC
Solar, Battery Storage
0401 989 101
Dylan Pinkstone
COASTAL CONNECT ELECTRICAL PTY LTD
Kunda Park, QLD
Solar
07 5453 7515
Dylan Dawson
Dawson Electric
Coorparoo, QLD
Solar
33241447
Dylan Jones
DJE Holdings Pty Ltd
Wagga Wagga, NSW
Solar
0468939730
Dylan Irwin
Spot on Electrical Service
Calamvale, QLD
Solar
0430180422
Dylan Griffiths
M.R. Electrix (SA) Pty Ltd
Clare, South Australia
Solar
0888422022
Dylan Jenner
EP Wiring Services
Cleve, South Australia
Solar
08 8628 2494
Dylan Lowis
Zigola Electrical Services
Yanchep, WA
Solar
0450 520 013
Dylan Palmer
Solgen Energy Group
North Sydney, New South Wales
Solar
0403972566
Dylan Wilson
MPS
Wangandary, Victoria
Solar
0434 127 195
Dylan Congram
Cobram Electrical and Data
Shepparton, VIC
Solar
0409 974 420
Dylan Paarlberg
Advanced Electrical & Solar
Koo Wee Rup, VIC
Solar
0434831420
Dylan Jordan
Cool energy pty Ltd
Bogangar, NSW
Solar
0460 426 273
Benjamin Thomas Shanks
Dynamec Electrical Contracting
Buller, WA
Solar, Battery Storage
0457 800 024
Brett Woollard
Dynamic Solar and Electrical
Rowville, Victoria
Solar
0432 628 778
Glenn Stubbs
Dynamo Electrics
Silvan, VIC
Solar
0403 607 405
Dzemal Solo
Carbon Friendly Enterprises
Mt Pleasant, Mackay,, QLD
Solar
07 4955 6441
Dusan Zebic
Essential Solar
Taylors Lakes, VIC
Solar
03 8335 9990
Dominic Zanotto
DZ Electrical
Mornington, Victoria
Solar
0404 190 575
Dean Connochie
CLC SAE Pty Ltd
helensvale, QLD
Solar
0412268034
Travis Darcy
Zasco Electrical
Atwell, Western Australia
Solar
0416 743 403
Elijah Taylor
SENSUS ELECTRICAL PTY LTD
Brendale, Queensland
Solar
0732059100
Errin Wasley-Black
Act Now Energy Solutions
Zillmere, QLD
Solar
0407 039 393
Eamon Gerald Lindsay
Lindsay Electrical
Keperra, QLD
Solar
0423 654 679
Adrian Davies
Earth Potential
South Hobart, TAS
Solar
0418 829 521
Craig Heather
Earthwise Electrical
Montrose, VIC
Solar
0457 107 881
Dayne Heathcote
Sole Trader
Bli Bli, QLD
Solar, Battery Storage
0401 966 008
Esmail Attia
Attia Enterprise PL
Punchbowl, NSW
Solar
0430 041 693
Kain Ebb
Ebelec pty ltd
:, NSW
Solar
0448826477
Edward Bellingham
bringelly electrical
Bringelly, NSW
Solar, Battery Storage
0414 676 395
Eben Potgieter
Sole Trader
Rural View, Queensland
Solar
07 4951 2214
Anthony Malkin
Electrotech Cabling Solutions PTY LTD
Osborne Park, WA
Solar
0419 819 190
Enrico Calabretto
Sole Trader
Newtown, NSW
Solar, Battery Storage
0410836973
Jonathan Robert Fiebig
Electrical Construction Group P/L
Reedy Creek, QLD
Solar
0412 661 236
Jamie Thorncraft
Todae Solar Pty Ltd
Collaroy Plateau, New South Wales
Solar
02 8065 0541
Andrew Robinson
ECL Electrical
Golden Grove, SA
Solar
0430 306 779
Adam Holmes
Eco Electrical Solutions
Takura, QLD
Solar
0417821530
Trifon Kitsos
Ecoset Electrical
Evandale, SA
Solar
0412 594 241
John Ryan-Knight
Ecosoul Power
Palmwoods, QLD
Solar
0408 987 247
Adam Woodbine
Eco Sparky
Bateau Bay, NSW
Solar
0466 696 616
Paul Cruden
ECPC Solar & Electrical
Ngunnawal, ACT
Solar
0467 257 215
Edward Skerman
Sole Trader
Rangeville, QLD
Solar, Battery Storage
0746344944
Edward Anthony Timmins
EDT Electrical PTY LTD
Willoughby, NSW
Solar
0411 365 840
Evan Alexander Da Silva
EDASI PTY LTD
Keilor Downs, VIC
Solar
0466878078
Edmund Albrecht
E-Spark Electrical Contractor
Bendigo, VIC
Solar
0422 575 160
Eduardo Greco
Greenwood Solutions
Mont Albert North, Victoria
Solar
0411 785 351
Eddie Springer
Springers Solar
Lawnton, QLD
Solar
07 3889 8898
Idris Khalifa
Aus fibre optics solutions PTY LTD
Dallas, VIC
Solar, Battery Storage
+6 1497 4
Bradley Edwards
Edwards Electrical
KYABRAM, VIC
Solar
0438523482
Marcus Edwards
Eds Marine Electrical
nhulunbuy, NT
Solar
0405 248 854
Lee Edwards
Solar Powered Solutions
Boro, New South Wales
Solar
02 4842 1333
Ethan Edward Major
Fuse Contracting
Brendale, QLD
Solar
0478 670 568
Stanislaw Grzybek
Effective Technologies SA Pty Ltd
Greenwith, SA
Solar
08 8289 6819
Peter Johnston
E.F.R Electrical
Tully, Queensland
Solar
07 4068 6278
Emanouil Makis
Solar Man Australia
Cranebrook, NSW
Solar, Battery Storage
0404 834 444
Justin Pinkard
Eastern Hills Electrical Service
Stoneville, Western Australia
Solar
0417930524
Ehab Moharam
ENERVEN
Fulham Gardens, SA
Solar
0426 700 291
Ehsan Baqiri
Superior building services & solution pty ltd
Smithfield, NSW
Solar
0400 062 208
Hugh Murray
H2K Electrical
Bassendean, WA
Solar
0410 493 146
Evan Morris
Individual
Modbury North, SA
Solar
0411 247 829
Erin Rose
EJ Rose Electrical Services
Dawesville, WA
Solar
0427 556 626
Rhys Franz
Big Barra Electrical
Kununurra, Western Australia
Solar
0458244500
Harrison Wheeler
Sole Trader
Avenel, VIC
Solar
0467 470 608
Ekrem Cetinkaya
Ekrem's Solar and Electrical
Wright, ACT
Solar
0411588050
Craig McEwan
Summit Solar Electrical
Speewah, QLD
Solar, Battery Storage
0742424646
Khalil Salameh
Eleco/Electrical & Communication Services
Georges Hall, NSW
Solar
0415 131 310
Sukhvinder Singh Lubana
ELECONE ENERGY SOLUTION PVT LTD
Moncrieff, ACT
Solar
0452 624 846
Nathan Baker
Elecore Pty Ltd
Glen Waverley, Victoria
Solar
0478755961
Jason Dean
Electrics Plus
Golden Bay, WA
Solar
0433 615937
Michael Cumming
Electrical Solutions (Tas)
Somerset, Tasmania
Solar
0417 100 123
Joseph Michael Bostock
Sole Trader
Helensvale, Queensland
Solar
0487 628 511
Chris Fraser
Electmech Pty Ltd
Athol, Queensland
Solar
0417 006 219
Daniel Michael Horvath
Electreksolar
Westerway, Tasmania
Solar
0469 375 130
Mathew Fisher
Electric Cool Electrical & Air Conditioning
tarcoola beach, WA
Solar
0498 552 449
Nathan Heater
Electrical Airconditioning Solar
Rosemount, Queensland
Solar
54500274
Justin Luke Nettelfield
Broadacre Irrigation Pty Ltd
Goondiwindi, QLD
Solar
07 4671 0235
Matt Nelson
Bromson Energy
Broken Hill, NSW
Solar, Battery Storage
0880885009
Christopher Marc Wilson
CNE Solutions
Thornlands, QLD
Solar
04 7551 6986
Bradley Keegan
Energy Street Pty Ltd
Launceston, Tasmania
Solar
63 381892
Michael Lazzaroni
Lazzaroni Electrical
Currajong, Queensland
Solar
0400 712 899
Adam Smith
Adams electrical and solar p/l
Oakhampton Heights, NSW
Solar, Battery Storage
0408 232 450
Sugath Nalinda Milton Weligama Acharige
EMJ Electrical
Craigieburn, VIC
Solar, Battery Storage
0424767225
Yizhong Liang
4CRI ELECTRICAL PTY LTD
Campsie, NSW
Solar
0447 817 817
Steven Harley
Electrical Solutions QLD Pty Ltd
Mount Cotton, QLD
Solar, Battery Storage
0419 726 451
Luigi Raso
Electrical Tailored Services
Sunshine North, VIC
Solar
0437 090 824
Toni Grozdanovski
Ford and Doonan Osborne Park
Balcatta, WA
Solar
0432 701 388
Richard Threlkeld
Solar Green Power
Port Macquarie, NSW
Solar
02 6516 1030
Martin Koziol
Electricans Direct Pty Ltd
Kalorama, Victoria
Solar
0404 071 069
Jonathan Gibson
Electric Jon
West Moonah, TAS
Solar
0438 426 816
Daniel James Kalevi Tuoma
Electrico WA Pty Ltd
Kealy, WA
Solar
0408 442 272
PuPu Ma
M Double P electrics
Narre Warren, VIC
Solar
0422389845
Mun Jae Jeong
SYDNEY FOR YOU (4U) SERVICES
Baulkham Hills, NSW
Solar
0430 148 797
Sarath Amarasinghe
Electro Electrical Air-Conditioning & Refridgeration
Balga, WA
Solar
08 6365 5685
Damien Kirkham
Electrospark Technologies Pty Ltd
Christies Beach, South Australia
Solar
0417 664 908
Baron Gray
Electrosun
Glen Davis, New South Wales
Solar
02 6379 7277
Jake Craven
Corporation Enterprise Pty Ltd ATF Corporation Enterprise Trust
Buderim, QLD
Solar
04 6672 5402
Damian Malycha
Elemech Engineering
Virginia, SA
Solar
0418 896 135
Lee Quainton
Eleq
Leeming, WA
Solar
0404 249 491
Brett Laidlaw
Elesco Electrical
Loganholme, QLD
Solar
07 5546 8151
Elham Parsaei
Todaesolar
Forest Lodge, NSW
Solar
02 9078 8443
Eli Evans
Hazard Electrical Victoria
Pakenham, VIC
Solar, Battery Storage
0413 272 484
Matthew Puchala
Solahart Sunshine Coast
Bli Bli, QLD
Solar
0754717060
Jamil Jamal El-khatib
Elkatib Electrics
Dayton, WA
Solar
0433747686
Chaithanya Ellini
AVM ELectrical
Wheelers Hill, VIC
Solar
0426 722 468
Elliot Hunt
West State Electrics
Forrestfield, Western Australia
Solar
0466113351
Elliot Fox
Solar Systems Cairns
Cairns, QLD
Solar
0400069309
Elliott Bate
Sole Trader
Nundah, Queensland
Solar
0451469627
Elmo Allan
MPA Engineering Pty Ltd
Yamanto, Queensland
Solar
0423782503
Jian Yang
Individual
Baulkham Hills, NSW
Solar
0424 716 368
Elton Robinson
C-COR Solar and Battery
Torquay, VIC
Solar
0413 437 292
Elvin Uzunovic
ELVIN ELECTRICAL PTY LTD
Regents Park, QLD
Solar
0431028299
Elvis Otia
New Era Electrical
Warrandyte, VIC
Solar
0432 073 419
Trent Munday
EVERYDAY ELECTRICAL (SA)
Henley Beach, SA
Solar
0418 662 266
Peter Hersey
Sharper Electrics
Moe, VIC
Solar
03 5127 5779
Mohammad Ebrahimi
EMB Electricals Pty Ltd
Guildford, NSW
Solar
0470448986
Ralph de Lautour
Emdow Energy
Katoomba, NSW
Solar
0412 004 037
Emilio Giovanni Antonio Pipio
EPI Electrical Group
Concord, NSW
Solar
0414941994
Edward Millard
Ted Finchett Pty Ltd
Hamilton, VIC
Solar
03 5572 3388
Emma Eriksson
Eriksson Engineering Solutions Pty Ltd
Mermaid Beach, QLD
Solar
04 1309 9484
Craig Gibbons
Spark Electrical Oberon Pty Ltd
Oberon, NSW
Solar, Battery Storage
02 6324 5342
Emmanuel Juste
Fusion Express Pty Ltd
Ringwood East, VIC
Solar
0408 524 705
Emmett Nevin
West Australian Alternative Energy
Scarborough, WA
Solar
0467 208 300
Emerson Lee Monk
Sole Trader
Mayfield West, NSW
Solar
0423 969 520
Enrico Polacchi
emp electrical services
Woodville North, SA
Solar
0416091244
Luke James Hoogsteyns
empowered solar solutions
Benowa, QLD
Solar
0438 620 020
Enam Ullah Khan
Origin Energy Limited
Bankstown, NSW
Solar, Battery Storage
0295035676
Santo Ardagna
Enca Technology Pty Ltd
Leichhardt, NSW
Solar
0411 464 111
Nicholas Simmons
The solar installers
Ashmore, Queensland
Solar
0755322091
Murray Neilson
Neilson Electronic Systems Pty Ltd
Hawthorn, VIC
Solar
03 9421 0877
Peter Barrett-Lennard
WA Solar Supplies (Alternative Energy Products)
Osborne Park, WA
Solar
08 9244 2668
Damien Slate
Energy Applications
Broome, WA
Solar
08 9192 1994
Grant Mitchell Nolan
ENERGY READY PTY LTD
Amaroo, ACT
Solar
0425 358 281
Glenn Robertson
Energy Systems Victoria
Warrandyte, Victoria
Solar
0428 251 877
Nathan McIntosh
Sole Trader
Greenbank, QLD
Solar
0424 962 022
Darryl Ennis
Sole Trader
Doubleview, WA
Solar
0451 040 063
Luke James Williams
Lumecon
Floraville, NSW
Solar, Battery Storage
0434 723 615
Troy Distant
Action Electrical Queensland
Harlaxton, QLD
Solar
07 4615 4970
Charlie Tannous
CCS GROUP AUSTRALIA
Merrylands, NSW
Solar
04 5197 3164
Eugene Harrison
Sole Trader
Munno Para West, SA
Solar
0450579564
Mark Zelensky
Electricians On Call
Williams Landing, VIC
Solar
0459 033 100
Michael Ormerod
Jet Electrical Pty Ltd
Wickham, NSW
Solar
02 4969 7711
Ashley Lane
KA Clean Green Electrical
Doubleview, WA
Solar, Battery Storage
0420 559 891
Johnny Taouk
Melbourne Voltage
Box Hill, VIC
Solar
0491 097 760
Ben Mules
Mules Electrical
Kalangadoo, SA
Solar, Battery Storage
0421957922
Peter Munro
Pelican Electrical Services
Wannanup, WA
Solar
0429 689 636
Jeffrey Hamilton
Enviro-Power Technology
Yeppoon, QLD
Solar
07 4939 7700
Aaron Rennie
Aztek Wind and Solar
Eltham, Victoria
Solar
0433 665 850
Liam Dougherty
Enviro Electrical Services
Buderim, Queensland
Solar
0421 444 067
Eoin Murphy
Sole Trader
Fern Bay, New South Wales
Solar
405245261
Ashley Roth
EPAC Pty Ltd
Coolum Beach, QLD
Solar
0411 690 046
Edvard Persic
Europacific Distributors
Bracken Ridge, Queensland
Solar
07 3261 1466
Philippus Schutte
E-P-G Solutions
Casuarina, Northern Territory
Solar
0401114495
Ercan Unalan
DESA Australia Pty. Ltd (TA Engie Services - DESA)
Fairfield, VIC
Solar
+6139490 3989
Peng Chen
Sole Trader
Catherine Field, NSW
Solar, Battery Storage
0481188000
Erin Bull
Laser Electrical Yarraville
KINGSVILLE, VIC
Solar
0393141897
Ernest Gavey
Solazone
Burwood, Victoria
Solar
03 9808 7337
Ernie Brandt
TW Power Services
Smithfield, Queensland
Solar
0459846617
Bradley Free
Green Sky Australia
Wantirna South, VIC
Solar, Battery Storage
0433 646 374
Viralkumar Raval
Australian Solar Designs
Blacktown, NSW
Solar
2864 60816
Emir Inatci
ESD Services Pty Ltd
Rosemeadow, New South Wales
Solar
0421 458 217
Emad Sadeghinezhad
Sole Trader
Pymble, NSW
Solar
04 1342 2556
Evan Solakidis
DT Electrical
Ferntree Gully, VIC
Solar
0409 814 384
Evan Spanos
Sole Trader
Melbourne, Victoria
Solar
03 9229 3883
Matt Bellotti
Bellotti Industries Pty Ltd
Dianella, WA
Solar
0437 775 104
Owen Luff
Essential Electrical & Solar Solutions
Woodleigh, VIC
Solar, Battery Storage
0408378214
Estiaan Cronje
Power Breeze Pty Ltd
Forrestdale, WA
Solar
0415 680 354
Aaron Turner
Salt Electrical
Newtown, Victoria
Solar
03 5222 4222
Kevin Freestone
Estuary Electrical P/L
Wannanup, WA
Solar
0424 184 707
Ethan Wale
Climate Care Electrical
North Rockhampton, Queensland
Solar
0402 930 002
Euan Angus
Euan Angus Solar
Templestowe Lower, VIC
Solar
0455 370 240
Eugene Clark
Watts Up Qld Pty Ltd
Collingwood Park, QLD
Solar
0497432232
Paul Gilbert
eureka Technologies
Pakenham, VIC
Solar
0421602826
Evald Sulcs
All Seasons Electrical
Bribie Island, QLD
Solar
0413467490
Evan George
Electrified Pty Ltd
Skye, Victoria
Solar
0417 106 624
Evan de Kruyf
Main Seacombe Electrical Pty Ltd
Mylor, SA
Solar, Battery Storage
08 8229 9300
Evan Lesley Ryan
Evan Ryan electrical
Gulargambone, NSW
Solar
0456 817 642
Evan Tims
Bradford Energy
Jamboree Heights, QLD
Solar, Battery Storage
0400 919 303
Michael Downey
EVD Services
Niddrie, Victoria
Solar
0421 283232
Simeon Cooke
Evergreen Electrical
Orange, NSW
Solar, Battery Storage
0447 603 979
Evert John Van Wijk
PACIFIC SHORES ELECTRICAL
Clear Island Waters, QLD
Solar
0401 531 191
Phillip Keenan
Evolution Solar and Electrical
Lane Cove, NSW
Solar, Battery Storage
0424 722 317
Michael Kippax
Evolve Solar Electrical Communication
Taree, NSW
Solar
0408 269 655
Maheshkumar Ramanlal Patel
EXCEL SERVICES TRUST
Capalaba, QLD
Solar
0430 168 013
Mark Callinan
Experience Energy
Burleigh Town, Queensland
Solar
07 55762559
Xiaoming Hu
Future X Energy
Brisbane City, QLD
Solar
0415 644 567
Cheng Qian
LONGi Solar Australia Pty Ltd
North Sydney, NSW
Solar
0432 330 008
Zhi Huang
EY Electrical Solutions PTY LTD
Kogarah, NSW
Solar
0433 080 860
Tyron Colin Lawrence
EZI Electrical Solutions
Park Avenue, QLD
Solar
0447 469 992
Ian Boulton
Ezy Electrical Services
Ruffy, VIC
Solar, Battery Storage
0408990487
Clive Gaskin
F1 Solar
Warrawong, New South Wales
Solar
0497161705
Luigi Fabio Moscia
Smart Commercial Solar
Kogarah, NSW
Solar
0410197959
Fabian Meza
Energy Makeovers
mornington, VIC
Solar
0410355577
Facundo Hanono
Sole Trader
Varsity Lakes, QLD
Solar
0477 393 118
Hayden McFadyen
Fadge Electrical Pty Ltd
Merewether, NSW
Solar
0423909924
Lee McCutcheon
JME Electrical & Solar
Dubbo, NSW
Solar
0408879819
David Fallon
Sole Trader
Concord, NSW
Solar
04 3223 4516
Fan Fang
Sole Trader
Georges Hall, NSW
Solar
0430315099
Farhad Jan Khan
FJ Electrical
Schofields, NSW
Solar
02 9627 5555
Farhan Ahmad
Sole Trader
West Hindmarsh, SA
Solar
0470 682 954
Farid Aslami
Can Do Solar
Ransome, Queensland
Solar
07 3823 1104
Faris Ibrahim
Faris Electrics
truganina, VIC
Solar
0411 345 094
Dean Farnham
Farnham Electrical Services Pty Ltd
capalaba, QLD
Solar
07 3823 3028
Shane Farrell
Sole Trader
Karratha, Western Australia
Solar
91854103
Farzin Alavi
Power Ideas
Epping, New South Wales
Solar
0421 916 086
Jason Johns
NRG Services Queensland
Linthorpe, Queensland
Solar
0467758775
James Faux
J & B Faux Electrical
PITTSWORTH, QLD
Solar
0746932249
Konstantin Feklistov
KONFEK
Cranbourne, VIC
Solar
0455 660 622
Fernanda Oliveira
GSES
Waterloo, NSW
Solar
0432 081 133
Amand Taylor
Forbes Batteries & Electronics
Regency Downs, QLD
Solar
07 4632 6806
Joachim Hornung
RE-Think Electrical
Maylands, WA
Solar, Battery Storage
0437 604 983
Matthew James Rivett
Sole Trader
breakwater, VIC
Solar
0487483887
Christopher Smith
Todd's Plumbing & Electrical
Ashmore, QLD
Solar
07 5539 6820
Faizan Khattak
Banana Solar
Redfern, NSW
Solar
0403 424 770
Michael Flak
Town & Country Solar
Mallala, SA
Solar, Battery Storage
0412 900 138
Aaron Dietrich
Dietrich Electrical Services
Southern River, WA
Solar
0458713372
Jordan Day-Allan
Sole Trader
Gold Coast, QLD
Solar, Battery Storage
0402 639 817
Philip Gliddon
Flinders Electrical and Building Services
Port Augusta, South Australia
Solar
08 8641 1173
Luke Filippi
Sole Trader
Warana, QLD
Solar, Battery Storage
0401 091 920
Florian Walter Geier
SolarHub
Mitchell, ACT
Solar
0418630422
Paul Christian
Panlec Electrical
Springsure, Queensland
Solar
07 4984 1772
Foad Sheikhani
Platinum Plus Services Pty Ltd
Glandore, SA
Solar
0426 712 616
Shane Hartmann
FORCE POWER PL
CANNINGTON, WA
Solar, Battery Storage
0401735383
Damian Lamont
Force Power Solutions
Jarrahdale, WA
Solar, Battery Storage
0409 295 827
Marcus Smit
Fords Electrical Toowomba
Highfields, QLD
Solar
04 1765 6150
Trent Lyndon Hill
forsite electrical
macquarie fields, New South Wales
Solar
0421 414 084
Fourie Eksteen
xtn electrical
Redland Bay, QLD
Solar
0402735236
Steven Fowler
Steven Fowler
Daglish, WA
Solar
0407 553 303
Nicholas Fox
Fox Electrics
ATHERTON, QLD
Solar
0740953833
Frammar Bravo
Independent
Macquarie fields, NSW
Solar
0416494707
Francis Hayes
Safe Wire
Goondiwindi, QLD
Solar
0428 713 092
Franco Cazzolli
soler trader
Kiama Downs, NSW
Solar
0408 082 522
Francis Carbone
Fased Solar
Hughes, ACT
Solar, Battery Storage
0414 718 146
Frank Cernoia
Power and Energy Management Solutions
Newmarket, QLD
Solar
0435610417
Frank Penzes
Pure Green Energy
Oakleigh East, Victoria
Solar
0421 956 090
Franco Rapuano
Raps Electrical
Marden, South Australia
Solar
883652094
Francis Cook
Tristek Electrical Pty Ltd
Riverstone, NSW
Solar
02 9627 9011
Frank Jenko
Sole Trader
Fulham Gardens, SA
Solar
08 83552981
Francis Liddy
Frank Liddy Electrical Pty Ltd
Paddington, QLD
Solar
0418887191
Jaymian Franks
Smart Power Solutions
Cardiff, NSW
Solar
0411 482 474
Fraser Heaton
Yuma Energy
Pimpama, QLD
Solar
0448866564
Broderick Fraser
Sole Trader
Palm Beach, QLD
Solar
0417 147 418
Fraser Noble
Arnold Electrical Data and Instrumentation
Karana Downs, QLD
Solar
0497940954
Benjamin Frazer
Sole Trader
Wallacia, NSW
Solar
0408 425 800
Frazer Ross
Allec Electrical Solutions
Barellan Point, QLD
Solar
0481 134 311
Fred Barletta
Barletta Electrical Pty Ltd
Smithfield, Queensland
Solar
+61409033085
Frederick Carey
Sole Trader
Cleveland, QLD
Solar
1800 935 693
Fredy Claros Jimenez
Entura
FITZROY, VIC
Solar
0414 183 677
Gary Freeman
Freedom Electrical & Energy Solutions
Mudgeeraba, QLD
Solar
0434 525 059
Paul Anthony French
french connections contractors pty ltd
Clontarf, QLD
Solar
0408693436
Leon Spouse
Sole Trader
Flagstaff Hill, SA
Solar, Battery Storage
0422 303 079
Jefferson Gardiner
Fremantle Solar Power
South Fremantle, WA
Solar
0431853536
Ryan Frohloff
Frohloffs Electrical Pty Ltd
KINGAROY DC, QLD
Solar
0458 111 131
Robert Frost
Robert Frost
Crows Nest, NSW
Solar, Battery Storage
0410 523 508
Sean Christopher Frost
Solar naturally
Mount Riverview, NSW
Solar
0421 746 706
Francois Roux
Quantum Solar
Yatala, QLD
Solar
0424 784 769
Fuad Hanin
Sole Trader
Coburg North, Victoria
Solar
0478655658
Ryan Fuller
Sole Trader
Gosnells, Western Australia
Solar
9459 8709
Stacey Ruggeri
Full Scale Electrical
Walkerston, Queensland
Solar
0447 592 569
Geoff Fussell
Suntrix
Croydon, SA
Solar
0450418814
Meryvn Moore
FUTRON ELECTRICAL PTY LTD
Albany Creek, Queensland
Solar
0418744113
Adam Russell
Rheem Australia/Solahart
Mt Gravatt, QLD
Solar
0411 779 724
Gyanendra Basnet
Everest Electrical
Narre Warren South, VIC
Solar
0425 783 020
Gregory Beavis
Betta Lifestyles Pty Ltd
Allenstown, Queensland
Solar
07 4921 0522
Greg James
G. James Electrical
Erakala, Queensland
Solar
0400787948
Glen McLaren
Laser Electrical Campbellfield
Campbellfield, Victoria
Solar
03 9357 7970
Geoffrey Williams
Betta Lifestyles Pty Ltd
Allenstown, Queensland
Solar
07 4921 0522
David Thomas Gledhill
G2 Electrical
Ormeau, QLD
Solar
0478 065 935
Gabe Yates
SEQEL Contracting Pty Ltd
Closeburn, Queensland
Solar
0422 082 810
Gabriel Fattore
Sole Trader
Griffith, NSW
Solar
0473 758 687
Gabriel Zhang
Sole Trader
Maroubra, NSW
Solar
0477 800 309
Christopher Gahan
Sole Trader
langwarrin, VIC
Solar
0425867387
Amy Gao
Atlas Renewables
St Leonards, New South Wales
Solar
0425 082 690
Balaji Ganesan
Fronius Australia
Tullamarine, VIC
Solar
0451633533
Yiyang Gao
Solar Safari Pty Ltd
Rhodes, NSW
Solar
0412 013 189
Glenn Andrew Pollard
Pollard and Sons Electrical (sole trader)
Port Macquarie, NSW
Solar
0418 180 523
Gardiner Cameron-Hill
GCH Electrical Projects Pty Ltd
Peterhead, SA
Solar
0406 402 039
Daniel Sebastian Gardiner
Lightning Solar & Electrical
South Yarra, VIC
Solar
0474633680
Gareth Duggan
Home and Energy
Noosaville, Queensland
Solar
0424296780
Gareth Leese
West State Electrics
Carramar, WA
Solar
0423 326 226
Gareth Burton
Custom Solar Power
Pimpama, Qld
Solar
0431 631 830
Nicholas Garric
Garric Electrical Services
oakleigh, VIC
Solar, Battery Storage
0424 800 895
Garry Nemecek
G & G South Eastern Electrical
Hallam, VIC
Solar
03 9796 7007
Garry Clements
Timtrel Pty Ltd
Rutherford, NSW
Solar
02 49385156
Garry Quast
Sole Trader
Lyndoch, South Australia
Solar
0422300935
Garth Freeman
Sunjuice Solar
Pialba, QLD
Solar
07 4183 0301
Gary Fooks
Protech Renewable Partners
Richlands, QLD
Solar
07 3022 3301
Gary Frank
O'Brien Electrical Bendigo
East Bendigo, VIC
Solar
5442 1455
Gary Metcalf
O'Brien Electrical Mildura
Mildura, VIC
Solar
03 5024 5378
Gurpreet Singh Saini
Australian Wind and Solar
Sydenham, VIC
Solar
0473 960 747
Gary Wilson
Sustainable Power Systems
Mount Evelyn, VIC
Solar, Battery Storage
0407 873 862
Gary Raymond Saultry
Acton Electrical
Port Melbourne, Victoria
Solar
03 96464080
Gary Ivor Stewart
Dot Energy
Logan Village, Queensland
Solar
0412 934 913
Gary O'Connor
Eirgo
Morningside, QLD
Solar
0451 170 481
Gary Askew
Leahys Electrical Contracting
Warrnambool, VIC
Solar
03 5564 3000
Gary Jubb
Red Earth Energy Storage
WOODFORD, QLD
Solar
+61405553624
Gary Taylor
Taylor Electrical Services
Buderim, QLD
Solar
0408000649
Gary Edgar
Gary Electric - Electrical Services
the pocket, NSW
Solar
0431599485
Gary Kimball
Gary Kimball
Toormina, New South Wales
Solar
0487 639 885
Gary Charles Mitchell
Nextgen Electrical Pty Ltd
Helensburgh, NSW
Solar
02 8578 6660
Gary McArdle
Solar House Australia Pty Ltd
Runaway Bay, QLD
Solar
0421 567 606
Garyn Thomas
Balakar P/L
Springfield, New South Wales
Solar
0408 650 915
Wen Zhao Ou
Gary Ou Electrical
Clovelly Park, SA
Solar
0411 671 527
Joseph Gauci
GAUCI'S ELECTRICS PTY LTD
Warragul, Victoria
Solar
0418515936
Gautamvinayak Vimalanathan
Sole Trader
Southbank, Victoria
Solar
0475962735
Gavin Paul Hassett
Polaity Electrical Contracting Services
Wakerley, Queensland
Solar
0421 846 880
Gavin Grieve
Sole Trader
Tully, Queensland
Solar
0488099981
Gavin Sullivan
GS & BD Electrics (AW) P/L
Narrandera, NSW
Solar
02 69591313
Gavin Walton
Condamine Electric Company Pty Ltd
Dalby, QLD
Solar, Battery Storage
07 4662 3435
Gavin Gasnier
Gasnier's Electrical
Fyshwick, ACT
Solar
02 6280 8677
Gavin Goodhew
Goodhew Electrical & Solar
Cleveland, QLD
Solar, Battery Storage
0427 698 085
Gavin Peterson
Green Switch Solutions
Mansfield, QLD
Solar
1300 789 361
Gavin Clarke
Keystones Electrical
Coolum, QLD
Solar
0448 282 965
Gavin Clarke
Nevmat Australia Pty Ltd
Smeaton Grange, NSW
Solar, Battery Storage
02 46473789
Gavin Saunders
Rise Electrical
Huntfield Heights, SA
Solar, Battery Storage
0419 785 265
Gavin O'Cadin
O2 Electrical Solutions
WESTBOURNE PARK, South Australia
Solar
0439808832
Gavin DeSantis
Bendigo Grid Connect
Ravenswood, VIC
Solar, Battery Storage
03 5435 3114
Glenn Smith
GMG Electrical
Woodvale, WA
Solar
0400 969 661
Gary O'Neill
O`Neill Electrics Merredin Pty Ltd
Merredin, Western Australia
Solar
08 9041 3440
Greg Ziegeler
Greg Ziegeler
Kapunda, South Australia
Solar
0427498849
Gazi Oteiwi
Sole Trader
Concord, New South Wales
Solar
0404095002
Ricky James Clarke
Gantheaume Bay Electrical
Kalbarri, Western Australia
Solar
0408 808 408
Gregory Black
GB Electrical & Security Services
Walkerie, SA
Solar
08 8541 4240
Gerard Ruddy
GBR Electrics
Rye, VIC
Solar
0412 484 896
Toby Di Cola
Serene Electrical
Robina Town Centre, Queensland
Solar
0487 329 433
Greg Carr
Qencom
Banyo, Queensland
Solar
0431102327
Wayne Monkhouse
GRAFTON CITY POWER SYSTEMS
Grafton, New South Wales
Solar
02 6642 7314
Nathan Monkhouse
GRAFTON CITY POWER SYSTEMS
Grafton, New South Wales
Solar
0266427314
Jacobe Jefferies
GCC Electrical Pty Ltd
Benaraby, QLD
Solar
0400 535 450
Brendan John Barwick
BJ Barwick Electrical Pty Ltd
Parkwood, QLD
Solar
0417 776 083
Geoffrey Russell
GDR Electrical Maintenance Services
Hallston, VIC
Solar
0400 742 633
Greg Wayne Grant
GEA Solar Pty Ltd
Bairnsdale, Victoria
Solar
03 5152 7610
Gus Ashby
GEA Electrical
Tumut, NSW
Solar
04 3115 3669
Gerard Stanley McCarthy
Ged McCarthy
Port Macquarie, NSW
Solar
1300 117 899‬
Benjamin Griffin
Griffin Electrical Group
Ourimbah, NSW
Solar
0414789215
Gentjan Preci
Sole Trader
Kings Park, VIC
Solar, Battery Storage
0499 421 068
Gerald Jeanne
Gen-X Electrics
Hampton Park, VIC
Solar
0432 657 800
Giovanni Gualtieri
Geo's Electrics
Smithfield, Queensland
Solar
0418 183 284
Geoff Bragg
Sunman Solar Pty Ltd
Invergowrie, NSW
Solar, Battery Storage
0429 2332 41
Geoff Heaven
Sole Trader
Norton Summit, South Australia
Solar
0408 800 397
Geoff Westcott
Orange Electrical Works Pty Ltd
Orange, NSW
Solar
0417190210
Geoffrey Clear
All Clear Elec.Serv P/L
Willoughly, NSW
Solar, Battery Storage
02 988 15700
Geoff Lobban
Design Ecology
Stirling, SA
Solar
08 8339 5760
Geoffrey Edwards
Excens Energy
Tugun, QLD
Solar
0402 348 259
Geoffrey Barker
Lonestar Power pty ltd
Bushland Beach, QLD
Solar, Battery Storage
0437913100
Geoff Eaton
Tenergy Australia
Kensington, VIC
Solar
0450 224 284
Geoffrey Curtis
Geoff Curtis Electrical
Islington, New South Wales
Solar
0414408944
Geoffrey Robert Kemp
GRK Solar
Cessnock, NSW
Solar
0448 182 612
Geoffrey Koller
Pro 1 Solar
St Georges Basin, NSW
Solar
0491000869
Geoffrey Maine
Geoff Maine, Lic Electrical Contractor
Tuena (Bathurst), NSW
Solar
02 4834 5270
Geoffrey McCarthy
Sole Trader
Orange, NSW
Solar
0427 617 376
Geoffrey Marshall
Exhibit Electrical
Newstead, TAS
Solar
0402 807 323
Jerzy Guse
Atlas Renewables
SYDNEY, New South Wales
Solar
0416228606
George Tomlinson
Sole Trader
Wynnum West, QLD
Solar, Battery Storage
0450352900
George Fakhr
Electro fit
Greystanes, NSW
Solar
0415 403 153
George Macdonald
FTL Electrical
Nudgee, QLD
Solar
0421 491 409
George Masmeyer
Sole Trader
Kyabram, VIC
Solar
0423748712
George Rafferty
PBDGROUPAUSTRALIA
North Lakes, QLD
Solar
0449 189 166
George Terwin
George Terwin Electrical
Tura Beach, NSW
Solar
02 6495 9434
Gerald Kearney
Solarco Central West
Blayney, NSW
Solar, Battery Storage
02 6361 8313
Gerard Ryan
Gerard Ryan Electrical P/L
Camperdown, Victoria
Solar
03 5593 3033
Gerard Alister Schumacher
Schumacher Solar & Electrical
Bayswater North, VIC
Solar
0488 034 791
Gerrit Ballast
Power 4 All Electrical
Albany, WA
Solar
0898422070
Christopher De Vent
De Vent Electrical Pty Ltd
Moe, Victoria
Solar
03 5127 3433
Gary Caganoff
Sun-Kissed Solar
Katoomba, NSW
Solar, Battery Storage
0419 972 427
Connor Oravsky
Remote OffGrid Energy Pty Ltd
Lennox Head, New South Wales
Solar
0430 028 703
Heath Ross
Get Sparked Electrical Contractors Pty Ltd
Strathfieldsaye, Victoria
Solar
0437 718 609
Greg Ferris
Greg Ferris Electrical
Mackay Mail Centre, QLD
Solar
07 4951 4337
Stephen Carreras
Teleda Electrical
Thornlie, WA
Solar
0409589838
Gabriel Gherghe
Ecosolar Australia P/L
Warragul, Victoria
Solar
0403738783
Greg Machin
Grosvenor Engineering Group T/as Air-Rite Solar & Air-Conditioning
Nambour, QLD
Solar
07 5441 2866
Raymond Cooper
GG Pumps & Electrical
Geraldton, WA
Solar
08 9964 4620
Geoffrey Haynes
Geoffrey Haynes Electrical
Lavington, NSW
Solar, Battery Storage
0423 479 011
Glenn Wilson
G & H Electrical Contracting
Shoal Point, QLD
Solar
0437137800
Gregory James Holden
GCR Electrical Services
SEVEN HILLS, New South Wales
Solar
0420 904 041
Grenville Huggett
Middys
Dandenong South, Victoria
Solar
1300 773 638
Braden Gibson
GIBSON SOLAR & ELECTRICAL PTY LTD
Quakers Hill, NSW
Solar
04 1628 1923
Daniel Gold
Gilded Electrical
Fulham, VIC
Solar
0488 399 000
Dylan Tilbury
Sole Trader
BAYSWATER, Western Australia
Solar
0438953173
Robbie Black
Gilston Electrical PTY LTD
Gilston, QLD
Solar
0403489928
Craig Paproth
Stuckey Electrical Contractors
Mount Gambier, South Australia
Solar
0419849102
Gino Kling
Bridport Electrical Services
Bridport, TAS
Solar
0407 515 788
Andrew Robinson
Sole Trader
Toolern Vale, Victoria
Solar
0418 385 205
Gary Brennan
GI & SJ Brennan Electrician Contractors
Traveston, Queensland
Solar
0408 710 795
Gavin Collin
Sole Trader
Marsden, Queensland
Solar
0450 300 114
Glen Coyte
O2 Electrical
Millthorpe, NSW
Solar
02 6366 3435
Glen Johnston
Laros Technologies Pty Ltd
Fyshwick, ACT
Solar
02 6160 7777
Gavin Thurston
Custom Solar
Warners Bay, NSW
Solar
0414 847 835
Graeme Bailey
CTI Solar & Electrical
Angaston, SA
Solar
0410 329 668
Glen Robert Flint
Shoalhaven Hot Water & Elements
MILTON, NSW
Solar
02 44231534
Glen Holland
Sunwise Energy
Bunbury, WA
Solar, Battery Storage
08 97911 117
Glen Nathan Pollock
Auscap Energy Pty Ltd
Giralang, ACT
Solar
0421 718 643
Glen Bulled
MG Solar Designs Pty Ltd
Helensvale, QLD
Solar
0451 460 052
Glen McDonald
Elementary Solar and Electrical Ltd
New Plymouth, Taranaki
Solar
+64 27 27 27 537
Glen Clark
Glen Clark & Co - Electrical Contractors
Mount Evelyn, VIC
Solar
03 9736 3993
Glen Ashton
SAE Group
Tweed Heads South, New South Wales
Solar
0404 112 434
Glen Seymour
Seymour Electrical P/L
Wagga Wagga, NSW
Solar
02 6977 178
Glen Morris
SolarQuip
Mount Toolebewong, VIC
Solar
0419299140
Glen Steiner
Voltfix Electrical Pty Ltd
Runcorn, Queensland
Solar
07 3209 1892
Glen de Koning
Solar Installation Services
Wyoming, NSW
Solar, Battery Storage
0438 505 205
Glen Mahony
BEH ELECTRICAL
Canungra, Queensland
Solar
0437932366
Glenn Elliott
Century Yuasa
Mulgrave, VIC
Solar
03 8541 4484
Glenn Griffiths
MGMF GROUP PTY LTD
Corrimal, New South Wales
Solar
1300 368 331
Glenn James Parton
Sole Trader
Wellington Point, QLD
Solar
0416 251 463
Glenn Ashcroft
Ashcroft Electrical
Bendigo, VIC
Solar, Battery Storage
0421 282 727
Glenn Saunders
Great Northern Electrical
Fishery Falls, Queensland
Solar
0413 402 275
Glenn Fenech-Soler
Light Em Up Eletrical Services
Rooty Hill, NSW
Solar
0404 869 625
Glenn Moore
New Gisborne CCTV and Security Services Pty ltd
New Gisborne, VIC
Solar
0410 033 070
Glenn Shillito
Regional Solar and Electrical
Miners Rest, Victoria
Solar
+61409413353
Glenn Blackwell
AGF Energy
Merriwa, WA
Solar
0487699616
Glenn Raymond Day
ACT Hybrid Solar
Kambah, ACT
Solar
0449610740
Glenn Darlington
Glenn Darlington Electrical
Point Vernon, Queensland
Solar
07 4124 0457
Glenn Briody
Glennerator Electrical
Maldon, VIC
Solar, Battery Storage
0476 214 389
Glenn Forsyth
Shellharbour Solar & Electrical
Barrack Point, NSW
Solar
0410 569 552
Glenn Renton
Glenn Renton Electrical
CHOWAN CREEK, NSW
Solar, Battery Storage
02 6679 5207
Glenn Simpson
Millenium Power
Sandringham, Victoria
Solar
0418 327 451
glenn robins
Alkimos Electrical Services
Mariginiup, WA
Solar, Battery Storage
0439309318
Glen Shennan
Green Guys Solar
Alexandria, NSW
Solar
02 9557 4441
Glen Stevens
Sole Trader
one mile, Queensland
Solar
0423743825
Melinda Glew
Energy Management Consultancy
Cape Paterson, VIC
Solar
0407 506 794
Mark Howard
Global Green Electrical and Solar Pty Ltd
Waterways, VIC
Solar, Battery Storage
0477 011 600
Graeme Malone
New Phase Electrical
Blakeview, South Australia
Solar
0431 666 511
Glen McCarrick
Townsville Solar Solutions Pty Ltd
Townsville, QLD
Solar
0414 538 171
Gavin Murray
Stored Solar
Wanniassa, ACT
Solar, Battery Storage
0411143093
Gary Brian Keogh
Keogh Industries NQ
Kirwan, Queensland
Solar
0476898340
Oliver Gottwald
Godforest Electrical
Aberfoyle Park, SA
Solar, Battery Storage
0882706091
Gerard O'Laoi
Gedlec Energy
Altona, VIC
Solar, Battery Storage
0431 131 827
Ian Gould
Goldin Energy
Ayr, QLD
Solar, Battery Storage
07 4783 6129
Cale Lambrick
Sole Trader
Delahey, VIC
Solar
0411 547 917
Craig Goldney
Goldney Electrical Pty Ltd
Balaklava, SA
Solar, Battery Storage
0407 608 445
David Stevens
Goliath Electrical
Adelaide, SA