Accounting Practice Finance
Expand your accountancy or branch out on your own with ease with accounting practice finance.
We're committed to our readers and editorial independence. We don't compare all products in the market and may receive compensation when we refer you to our partners, but this does not influence our opinions or reviews. Learn more about Finder.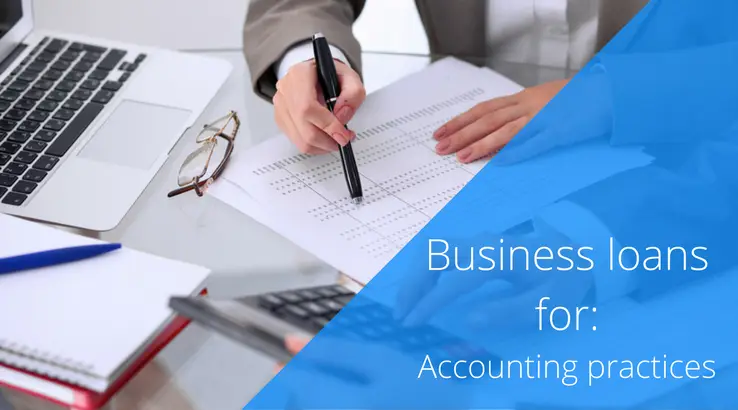 Accounting practice finance is for people who want to either expand their accountancy branch or go out on their own as a tax agent. This type of loan allows applicants who are approved to make this goal a reality.
You can use this finance to buy into an accounting firm or expand your own firm so the business can generate more revenue.
How does accounting practice finance work?
Accounting practice finance allows partners of existing accountancy firms to either expand their business or buy new accountancy practices to extend their reign. It also allows people to branch out on their own as an individual tax agent. However, you must have at least three years of experience as a principal of a similarly-sized accountancy firm to even be considered for accounting practice finance, as well as providing evidence of a net worth that's consistent with your age and experience as a partner.
How do banks value accounting practices?
Banks have a specific way of valuing accounting practices for these loans, which includes:
A basic requirement of the interest coverage ratio being more than 1.75 times the earning rate before interest, tax, depreciation and amortisation
A 25% net profit margin before partners' salaries
Less than 70 work-in-progress days
Less than 70 debtor days outstanding
A total amount of 125 or less work-in-progress and debtor days
A 10% or more amount of revenue being client concentrated
The average fees per partner must be more than $500,000
The profit per partner must be $140,000 or more
What should you consider when buying an accounting practice?
There are a variety of things to consider when figuring out whether or not to buy an existing accounting practice.
Can the accountancy firm can weather out the storm of an economic downturn? Although most accountancy firms do quite well when dealing with this issue, it's something to think about if your future accountancy firm hasn't in the past or you aren't too confident in your numbers.
You may want to get the help of a business broker who specialises in accountancies to guide you, as a bank won't be as thorough in assessing your application and could miss something that a broker won't. Using a broker can mean you'll qualify for a higher loan amount or lower interest rates.
Look at the reputation of the vendors. If it's not great, maybe steer clear, especially as you're going to take on that reputation once you buy the accountancy firm. You should gather this information before the sale, including current business financials. If they refuse to provide information you've asked for, think seriously about why this might be.
Look at the way the day-to-day business is run. Dedicating some time to seeing how things are done ensures that you're getting all the information you need before agreeing to buy.
Look at the concentration of clients as a good mix is vital for figuring out potential earnings. Ideally the concentration will be made up of 70% small- to medium-sized enterprise (SME) owners, 20% PAYG and 10% audit clients.
Keep in mind the terms that are being charged as existing clients might be used to getting charged bi-monthly instead of monthly as you'd prefer, for example. Clients loyal to the previous owners may be more than willing to leave if they feel they're getting messed about.
Valiant Finance works with a large panel of lenders that can help you find a loan for your business.
Access to 60+ lenders

Dedicated credit specialists

Various loan options available
---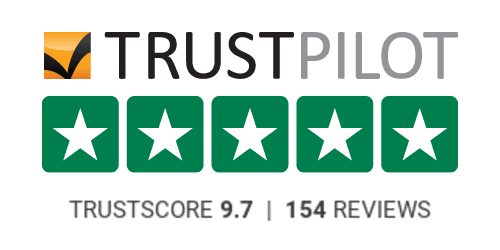 Business loans you can compare today
What features come with accounting finance loans?
Here are some of the features offered with accounting finance loans:
Flexible interest terms. As this varies between lenders, it's important to know whether or not the loan you're applying for offers interest-free terms for a set amount of time. This is done to offset the long terms and therefore long interest periods.
Maximum lending rates of earnings before interest. Some lenders may offer you 3.5 times the earnings of the practice before interest.
Flexible repayment terms. Many lenders understand that the transition of a new accounting firm can be stressful and offer flexible repayment terms in order to ease some of that pressure.
Thorough reports of the business. Some lenders offer very thorough reports of the accounting firm you're about to acquire, although it's always important to do your own due diligence process before deciding to buy a firm.
Things to avoid when taking out accounting practice finance
Although it might be exciting realising that your business is expanding or you finally have the opportunity to go out on your own, it's important to keep in mind that you should not apply for more than you can afford. It's very easy to get ahead of yourself, especially when the possibilities seem endless, but keeping a handle on the fees and charges that are applied to business loans like this is vital. Overextending your finances will only lead to trouble.
There is also a degree of risk when applying for this loan, as while expanding your business can sound like a great idea at the time, you can't foresee all of the additional costs involved.
Find insurance options for your practice
Frequently asked questions
More guides on Finder