We're reader-supported and may be paid when you visit links to partner sites. We don't compare all products in the market, but we're working on it!
If you're looking for a way to finance a large purchase, a holiday, or even an investment such as home renovations, consider a three-year fixed rate personal loan. These loans are suited to a wide range of needs. Find out what these loans are, how they work, how to compare them and if they are right for you.
Plenti Fixed Rate Personal Loan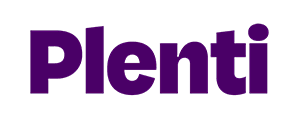 Plenti Fixed Rate Personal Loan
Get a personalised comparison rate based on your credit score

100% confidential application
Plenti Fixed Rate Personal Loan
Plenti offers this unsecured personal loan with a fixed or variable rate. Receive a tailored interest rate from 5.99% p.a. based on your risk profile.
Interest rate from: 5.99% p.a.
Comparison rate: 6.27% p.a.
Interest rate type: Fixed
Application fee: From $99 to $499
Minimum loan amount: $2,001
Maximum loan amount: $50,000
Personal loans you can fix for 3 years
How do three-year fixed rate personal loans work?
When you apply for a fixed rate personal loan, the rate applied to your loan when you sign the contract will remain the same throughout the entire loan term. Typically, these loans have a loan term of three years, but some lenders offer a loan with a fixed rate term of three years but a total loan term of up to seven. The remainder of the term has a variable rate applied.
These loans can be secured or unsecured and fees and restrictions differ depending on the lender. However, you'll usually see both early repayment fees and fees for making additional repayments.
What types of these personal loans are available?
Three-year fixed rate loans can be used for various purposes and there are a few different types available:
Three-year fixed rate car loans. If you're looking at buying a new or used car you will find various options for three-year fixed loans. As the loan is secured you will be able to lock in a competitive low rate, depending on the lender.
Three-year fixed rate secured loans. Even if you aren't purchasing a vehicle you can still consider a secured personal loan. If you hold equity in your home, have money in a term deposit or own a high-value asset such as fine art or jewellery, you may be able to use it to guarantee the loan.
Three-year fixed rate unsecured loans. You can use funds from an unsecured loan to go on a holiday, consolidate debt, buy big-ticket items, or for any other purpose, and not risk a secured asset.
How you can compare your three-year fixed rate options
If you're considering a three-year fixed rate loan as a financing option, it's best to compare your options to find the right loan for you. Here are some features to look out for when comparing:
The interest rate. You will be locked into this rate for three years, so ensure it's competitive. When comparing your options on finder.com.au, you can sort comparison tables like the one above by clicking on the column heading. Remember, secured loans tend to have better rates than unsecured loans.
The upfront and ongoing fees. Are there any application fees? Will you be charged monthly or annual fees? The comparison rate will give you an idea of the true cost of the loan, as it incorporates the rate and fees.
The other fees you may be charged. Fixed rate loans often attract fees for making additional repayments, accessing redraw facilities (if available) and repaying your loan ahead of time. Be sure to check these before you apply.
The eligibility criteria. Are you eligible for the loans you're comparing? By clicking on the name of the loan in finder.com.au comparison tables you can see a list of the minimum eligibility criteria required to apply – this may help you narrow down your options and find loans more suited to your needs.
Weighing up the benefits of fixed rate loans
Benefits
You can lock in a competitive rate that stays in place for three years
A three-year term can help keep your repayments low, depending on how much you borrow
A range of lenders offer three-year fixed rate personal loans so you have many loans to compare
Drawbacks
If market conditions improve, you won't benefit from lowered repayments
You will usually need to pay a fee to pay back your loan early or make additional repayments
If your situation changes and you need to switch to a loan with a longer loan term, you may need to pay a fee
Check out other fixed rate personal loans
Frequently asked questions
More guides on Finder