We're committed to our readers and editorial independence. We don't compare all products in the market and may receive compensation when we refer you to our partners, but this does not influence our opinions or reviews. Learn more about Finder.
A fixed rate loan can give you a way to finance what you want while keeping your repayments the same for the duration of the loan term. There are a few different loan terms available. This guide will take you through two-year fixed rate personal loans, what types you can consider applying for and how you can compare your options.
SocietyOne Unsecured Personal Loan (2-3 years)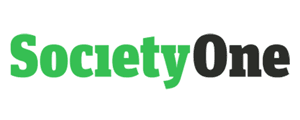 SocietyOne Unsecured Personal Loan (2-3 years)
No ongoing fees
Must be employed
Min. loan amount $5,000

100% confidential application
SocietyOne Unsecured Personal Loan (2-3 years)
Borrow from $5,000 and benefit from no ongoing or early repayment fees. You'll receive a fixed rate between 6.99% p.a. and 17.99% p.a. based on your risk profile.
Interest rate from: 6.99% p.a.
Comparison rate: 6.99% p.a.
Interest rate type: Fixed
Application fee: from 0% to 5% (capped at $995)
Minimum loan amount: $5,000
Maximum loan amount: $50,000
Loans you can fix for 2 years
How do two-year fixed rate personal loans work?
When you apply for a fixed rate loan, the rate on your contract stays in place for the duration of the two-year term. At the end of the two years, a variable rate may come into effect (if this is how your contract is set up) or, more likely, your loan will be paid out.
Repayment schedules differ between lenders, but the options available are usually weekly, fortnightly or monthly. Fixed rate loans can be secured or unsecured and you can use them to pay for a car, a holiday, home renovations or even to consolidate debt.
What types of fixed rate personal loans are available?
There are a few types of fixed rate personal loans you can apply for, including:
Car loan
Finance your new or used vehicle purchase and pay it off over a two-year period. As the loan is secured, you'll find more competitive rates on offer.
Secured personal loan
More than a car can be used as security for a loan – motorcycles, jetskis, boats and even term deposits can be used as guarantees on a fixed rate loan. Find out more in our secured loans guide.
Unsecured personal loan
If you need a flexible loan amount, want to finance a few purchases or you're looking to consolidate debt, an unsecured fixed rate loan may be an option to consider.

How you can compare your two-year fixed rate loan options
If you're considering a fixed rate loan with a two-year term, the first step is comparing what options are available to you. Here are some features to keep in mind.
Interest rate. This rate will stay in place for two years, so make sure it's competitive.
Fees. Is there an establishment fee? What about monthly or annual fees? These can add significantly to the cost of the loan over a two-year period.
Eligibility criteria. Are you eligible for the loan? This is one of the most important aspects to take into account. Check minimum age, employment and financial criteria.
Weigh up the benefits and drawbacks of these loans
Your repayments will remain the same for the entire two-year term
Fixed two-year terms will see your debt repaid in a relatively short period
Fixed rate personal loans generally come with more restrictive repayment terms, including charges or limits for additional repayments
Depending on how much you borrow, your ongoing repayments may be high
Still have questions about fixed rate personal loans?
Picture: Shutterstock
More guides on Finder