Save thousands with a single phone call | Savings with Sarah #8
Talking to your bank could be the most valuable call you ever make.
After a relentless run of interest rate hikes over the last 18 months, you've probably never been more aware of your mortgage.
Since April last year, 4.0% worth of increases to the RBA cash rate has added almost $15K to average yearly mortgage cost. For many of us, refinancing to a better deal hasn't added a whole lot of relief: Finder research shows the average saving from refinancing is around $331 a month. But still, it's better to have that money in your pocket than the banks.
Our research also shows that 49% of Australians who have refinanced are still under mortgage stress, but here's the thing: we tend to look at home loans as a "one and done" exercise.
They're not – home loan products change all the time. Bank policies can shift, too, which means your current bank might be charging more in interest than its competitors.
The good news is, you can change your home loan more frequently than you might think! I change mine every 1-2 years.
Saving on your home loan starts here:
Call your bank. Even if you've refinanced recently (or any time in 2023), you can call them and say you're considering moving to a different lender.
Compare. Your best friend is cold hard data. Compare and see what rates competitors are offering, then ask your bank to match it.
Take action. If your bank doesn't come to the party, then refinance to another lender who will! Right now, you can refinance to a loan with a rate as low as 5.64% – check out the latest refinancing offers here.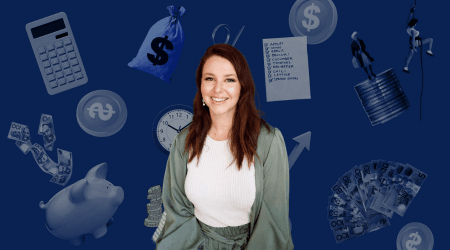 Savings with Sarah
Each Monday, our money expert Sarah Megginson shares another tip to help you save more than you spend.