loans.com.au personal loans
Enjoy competitive rates and the services of a personal lending manager when you take out a personal loan from loans.com.au.
We're reader-supported and may be paid when you visit links to partner sites. We don't compare all products in the market, but we're working on it!
loans.com.au is an Australian online loan provider. In addition to car loans, loans.com.au also offers housing loans and insurance. Together with Firstmac, a wholesale lending company with over 32 years of experience, loans.com.au has helped many Australians fulfil their financial dreams.
Loans.com.au - New and Dealer Used Car Loan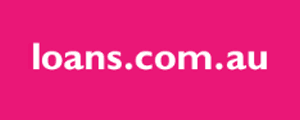 Loans.com.au - New and Dealer Used Car Loan
Early payout available
No monthly ongoing fee
Borrow up to $100,000
100% confidential application
Loans.com.au - New and Dealer Used Car Loan
A competitive fixed rate to purchase a car up to four years old. Option to add on-road costs into loan amount.
Interest rate: 4.67% p.a.
Comparison rate: 5.22% p.a.
Interest rate type: Fixed
Application fee: $400
Minimum loan amount: $5,000
Maximum loan amount: $100,000
loans.com.au personal loan comparison
Standard Car Loan. This loan puts the power of choice in your hands – you choose your car, the loan amount, loan term between 3 years and 5 years, and how often you would like to make your repayments. This loan is secured, features a fixed interest rate and allows early repayment.
Car refinance. If you already have a car loan but are looking to save some money, you can consider this refinancing loan from loans.com.au. This loan is available with a competitive fixed interest rate and is designed to help you save on your existing loan.
Features on offer from loans.com.au
Competitive rates. loans.com.au offers competitive interest rates with its loans, helping you to keep your repayments low.
Loan term. The minimum term is 3 years and the maximum is 5 years. You can choose to settle your loan as early as possible to save money on interest.
Loan amount. The minimum loanable amount is $5,000 and the maximum is $100,000, making a loans.com.au personal loan suitable for financing the purchase of a range of vehicles.
Repayment options. loans.com.au offers regular monthly repayments over an agreed period of time in order to help you pay off your loan faster.
Accessibility. Manage everything online and have access to your money when you need.
What other products does loans.com.au offer?
Home loans. loans.com.au has a range of home loans with fixed and variable rate options.
Chattel mortgage. Also termed as a vehicle lease, a chattel mortgage is mainly for business use. loans.com.au offers flexible repayment terms and flexible lump sum repayments.
Insurance. Insurance options available include lifestyle protection, home, landlord, car, and caravan and trailer insurance.
How to apply for a personal loan from loans.com.au
Applying for a personal loan with loans.com.au is easy. Simply click "Go to Site" to get started. Fill in the application form with your complete personal and loan details, including the loan purpose and the estimated loan amount, then proceed to input your employment details.
You can also check if you prequalify for a loan by filling out the pre-qualification form. loans.com.au will evaluate your financial standing based on your income and combined expenses. Pre-qualification is valid for three months and you can formally apply for a loan once you've found the right purchase.
Aside from being a resident, you need to submit two recent payslips dated in the past four weeks for each borrower and three bank statements where your salary is credited. Apart from that, documents required will vary depending on the type of loan, as well as if you are buying privately or through a dealer. loans.com.au's lending specialists will assist you further with the required documentation.
More guides on Finder