Everything you need to know about Tidal
The first artist-owned music-streaming service offers a listening experience you won't find anywhere else.
We're reader-supported and may be paid when you visit links to partner sites. We don't compare all products in the market, but we're working on it!
What is Tidal?
Tidal (or TIDAL) is one of the latest music-streaming services to go up against the likes of Spotify and Apple Music. Originally a spin-off of another music-streaming service called WiMP, Tidal launched near the end of 2014 and within six months was purchased by American rapper Jay-Z. The service underwent a significant overhaul and was re-launched in March 2015 with sixteen musical artists at the helm, including Beyoncé, Kanye West and Jay-Z himself. This made Tidal the first artist-owned music-streaming service, and it also claims to pay higher royalties to participating musicians than any of its competitors.
The current roster of artists with a controlling stake in Tidal includes the following:
Jay-Z
Beyoncé
Daft Punk
Usher
deadmau5
Jason Aldean
Alicia Keys
Madonna
Arcade Fire
Nicki Minaj
Jack White
Kanye West (ex-co-owner as of 1 July 2017)
Rihanna
J. Cole
Lil Wayne
T.I.
Calvin Harris
Damian Marley
Indochine
Chris Martin
What makes Tidal different from other streaming services?
Tidal's artist-owned structure allows it to distinguish itself from other streaming services in a number of key ways:
Exclusive content
Many of the co-owners of Tidal, and even a few third parties, have released songs, music videos and other content exclusively on the service. Examples of Tidal-exclusive content include Daft Punk's Electroma sci-fi film and Bon Jovi's Spiritual Warfare music video.
Along with debut content, Tidal also features playlists curated by the likes of Coldplay, Arcade Fire and other artists both directly and indirectly involved with the service. There are also a variety of podcasts available only to Tidal subscribers, such as Elliott Wilson's Rap Radar and Angie Martinez's In Real Life.
Lossless audio
Another key difference between Tidal and competing services is its emphasis on audio quality. Where most streaming services use AAC or Ogg Vorbis audio compression technologies which sacrifice audio quality to reduce a song's file size, Tidal offers FLAC and MQA (Master Quality Authenticated) audio formats for all songs in its catalogue. Both FLAC and MQA are lossless formats, which mean they preserve the audio quality of their source material without compromise. FLAC offers CD-quality audio, while MQA promises to match the quality of a song as it was recorded in the studio. Furthermore, Tidal is currently the only service in the world to offer MQA audio.
It's worth noting that lossless audio is only available on Tidal's more-expensive HiFi subscription tier.
Offline play
While higher-quality music is a big draw for many audiophiles, it comes at a price: individual song files can be up to six times as large as they would be in MP3 format. When streaming music, this means you'll need a faster Internet connection and a larger data cap to accommodate FLAC-quality audio. For MQA audio, the requirements are even steeper.
This isn't so bad when streaming from a computer with a high-speed home broadband connection, but it's a different situation when streaming on a mobile device. Network congestion and limited data caps can make streaming FLAC audio difficult on the go, which is why Tidal supports downloading tracks for playing offline. That way, you can stock up on songs while you're on your home Wi-Fi connection and avoid the risk of exceeding your data cap while you're out and about.
Video
Tidal's catalogue features more than just high-quality audio. From high-definition music videos and complete concert streams to comprehensive documentaries and exclusive behind-the-scenes footage, video content plays a big role in Tidal's push to be more than another me-too music-streaming service.
News, previews and exclusive interviews
Complementing Tidal's video library is a regular feed of editorial content covering the latest happenings in the music industry. Along with news, previews and new-release announcements, the feed spotlights up-and-coming talent and features interviews with artists from across all genres.
Tidal X
The last major element that separates Tidal from other streaming services is Tidal X, an initiative that focuses on the live, performative side of music. Tidal X lets Tidal users live stream exclusive concerts and events, with past examples including one of Rihanna's runway shows in Paris and the 10th anniversary concert for the Rick Ross album Port of Miami. Tidal members are also able to purchase tickets to exclusive events like these as well as a variety of meet-and-greets and listening parties, all of which the general public cannot attend. Lucky Tidal subscribers can also win free tickets to these and other events.
What music is available on Tidal?
Tidal is currently home to one of the largest licensed music libraries in the streaming market. The service boasts more than 57 million songs and over 175,000 high-definition music videos. Along with plenty of music from the co-owning artists, there are songs from acts as diverse as Glen Campbell, Nick Jonas and Stone Sour.
What devices are compatible with Tidal?
Tidal supports most modern phones, tablets and computers through both dedicated apps and a web player built into its website.
The desktop Tidal app requires a PC running at least Windows 7 or a Mac on OS X 10.8 or higher. The web player will function on any of the following browsers: Google Chrome 39 or higher, Internet Explorer 8 or higher, Mozilla Firefox 33.1 or higher, or Safari 6 or higher. FLAC-quality streaming is only available through the web player when using Google Chrome.
For mobile devices, both iOS and Android users get their own version of the Tidal app. The iOS app is compatible with iPhones, iPads and iPod Touches running iOS 9.0 or later, while the Android app will work on smartphones and tablets running Android 4.4 or later.
Finally, Tidal supports a number of Wi-Fi-enabled audio players such as those from Sonos, Lode Audio and Chromecast. You can find the full list of compatible devices on Tidal's website.
How much does Tidal cost?
Unlike many other music-streaming services, Tidal does not offer any free or ad-supported subscription options. Instead, there are just two different tiers of paid service: Tidal Premium and Tidal HiFi.
Tidal Premium
At $11.99 a month, Tidal Premium offers the entire Tidal library at standard, compressed audio quality. It also provides access to the high-definition music videos and editorial content.
Tidal HiFi
Clocking in at $23.99 a month, Tidal HiFi gives you access to both FLAC and MQA audio quality for all 48.5 million songs in Tidal's catalogue along with HD music videos and editorial content.
Family Plans
In addition to regular single-user subscriptions, both Tidal Premium and Tidal HiFi support family plans that allow up to five family members to enjoy the full Tidal experience at a cheaper per-person price. A family subscription to Tidal Premium costs $17.99 a month, while a family subscription to Tidal HiFi runs a cool $35.99 a month.
Can I try Tidal for free?
In lieu of a free subscription tier, Tidal offers a 30-day free trial to new subscribers. You can sign up for the free trial on Tidal's website. Just remember to cancel the trial before the 30 days are up if you don't want to be automatically charged for another month when the trial ends.
Other music streaming trials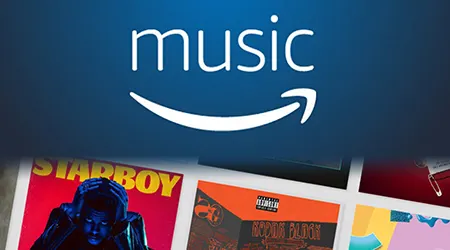 Sick of Spotify? Get 30 days of Amazon Music Unlimited for free
from Prime Video
If your music streaming provider can't keep up with your eclectic tastes, try out Amazon Prime Music for 30 days completely free.
View details
More guides on Finder