Finder makes money from featured partners, but editorial opinions are our own.
How to build a business website
Here's how you can build your very own business website or online shop.
If you have a business, you need a website. If you sell products, you could increase your sales by listing them online. Perhaps you've been putting off building a website, but with this guide, we'll help you get a site up and running in no time.
What do I need to build a website?
The most important thing is the content. Then, you need what is known as a web host. You also need a domain name (also called the web address). You should also invest in a sweet-looking design and save some time and resources for marketing.
Content
Your website needs to serve some sort of purpose. It could be a simple business-card-like site, with contact information for your company, opening times, a few details about what you do and some neat pictures of work you've delivered or your facilities. However, those kinds of sites, while useful, are quite common.
Content is really the key element of your website. It requires very little effort to create a basic website as above, but you should go a step further and offer some things of value to your potential customers or clients. Have you worked in an industry for a long time or do you have a unique skill or viewpoint? If so, you should create a blog section for your website where you share the latest news in your industry, post useful advice and tips or talk about things your customers may be looking for help with. Putting in real effort into a blog can pay back dividends in the long run. You'll establish your business as trustworthy, a recognised source of authority and show you are communicative. These posts also help with getting your business website onto the search engines like Google and bring in new customers and clients.
If you plan on building an online store, put in some time to make the product descriptions and images as good as they possibly can be. Include lots of details, sizing information and colour variations. This will reduce the need for a customer to break off during the purchasing process to ring you and ask for more information, boosting successful conversions.
Whatever content you make, remember that it creates a lasting impression in the website visitor's mind. I have gone to some company sites and they felt so clinical and far-removed that I just moved on, while others leave you desperate to give away your money.
I have gone to some company sites and they felt so clinical and far-removed that I just moved on
Ben Gribbin, former web designer and long-time, frequent Internet shopper
Design
It's all well and good having the best content on the Internet, but if people cannot navigate your website readily they won't find it. Look up common design conventions and stick to them, don't try to be a trendsetter. Simple is almost always better. Try to limit the number of fonts you use and remember, just like cheese and wine, there are recommended typeface pairings. If you already have a logo and brand identity, use fonts taken from those where you can or at least complementary ones. Pick colours that match your brand, but don't go overboard. Have a cohesive and appropriate colour palette in place throughout.
Think about goal conversions
Try not to overwhelm your visitor with too many options, create a clear funnel for people to arrive at your conversion point. That could be ordering something from your online store or quickly finding your contact details for support.
Good design aids and supports your customers in achieving their goal when visiting your website. It leaves a lasting impression in their mind and helps them remember your company. Bad design will get in the way, cause problems and frustration while still making an impression on a person, just not a good one.
Don't forget smartphone and tablet users, who make up a large amount of Internet traffic. The beautiful website you've made might look great on a laptop or desktop, but you need to make sure you have an optimised version for smaller screen device users. It is possible to remove pictures, scale things and even change their order, depending on the screen and device used to view your site. This is called responsive design. Try it out on our site. Grab the edge of your browser window and make it narrower. See how the design changes?
From 1 July 2019, Google began prioritising mobile-friendly websites in its listings.
Hosting
If you think of a website as a building, the hosting is the plot of land it sits on. Without land, you haven't got a building and just like real land, you need to pay for it. In reality, you pay a website host for a portion of a server (or in some cases, an entire server) that is connected to the Internet. Then, when people type in your web address or click a link to it from Google, they are served up your website.
There are thousands of web hosts online, so you should shop around. Prices vary massively, depending on how much space you need (how large your website is), how much traffic or bandwidth you require (the volume of visitors you need to handle) and whether you want specific web hosting suited to certain types of website.
Website address
If we're continuing with the idea that a website is like a building, the website address is how people find your site. In the world of the Internet, these are called domain names. Unlike normal street addresses, you get to choose your own.
You want it to be memorable first and foremost, with explanatory keywords included as a bonus.
How to pick a domain name
For example, if your business is called Jed's Fruit and Veg, you could go for the domain: jedsfruitandveg.com.au.
It's your business name, it's relatively short and somewhat memorable. But you could shorten it to jedsfruitnveg.com.au, stylising it as Jed's Fruit 'N Veg. Or, if those domains aren't available (because there's another Jed's Fruit and Veg business), you could try fruitandvegbyjed.com.au or something area specific like fruitandvegnsw.com.au.
Play around with what's available and get creative. But remember, you will have to give out your address over the phone, so it should be simple and clear. Domain names are always lower case and can only include numbers and dashes. Also, make sure multiple words put together in your domain name don't spell anything naughty by accident. One of the more famous is an IT recycling company, called itscrap.com.
Compare e-commerce solutions: Build and host your website in one place
Compare domain and hosting companies
How do I actually make a website?
There are many ways to build a website. You can do it yourself or you can employ someone. Here's a breakdown of each method, with the pros and cons:
Comparing the methods of building a website
DIY coding: Difficulty – medium, Time – a day or two
If you go the DIY route, then you'll need to sit and learn HTML/CSS, the coding languages used to build the Internet. Then you'll have to create a design from scratch. There are free courses on YouTube, as well as paid ones on skill learning sites like Udemy. It is possible to download free and open source apps to code with, like Atom and Brackets.io, but Adobe Creative Cloud is the industry package for doing this. Included are apps like Photoshop (for editing photos and creating website layouts), Illustrator (for creating pro-looking scalable logos and graphics) and Dreamweaver (a dedicated website building program, with the ability to edit the code as well as create designs with a What You See Is What You Get (WYSIWYG) editor), among heaps of other professional-grade apps.
Once you're done, to go live, you need to set up your domain name and log in using a File Transfer Protocol (FTP) client to upload your files, using the details provided by your website host provider.
The benefits of making a site from scratch include:
Your site is completely custom and unique to your brand.
There are fewer limitations placed on your site, so you can basically do whatever you like.
You can edit the content whenever you wish.
The drawbacks are:
It takes time to learn and get to grips with coding.
You really need to test your site across many different devices and operating systems to ensure it remains consistent for all viewers.
You can become obsessed with making your site pixel perfect, rather than concentrating on the content and information.
Use a template: Difficulty – easy, Time – several hours
If coding a site is beyond your technical proficiency, let someone else do the hard work for you. Download a template instead.
A website template is a completed design, filled with placeholder content. All you need to do is go in and change the text to your liking and upload via FTP to your website host. Canva is one site that has some beautiful and professional website templates. There are 8,000 design templates available for free, as well as photos and graphics. A Pro account unlocks 60,000 templates and up to 4 million free photos and graphics. Honestly, they are some of the most polished and premium looking designs I've come across for a long while.
The pros of using a template:
Letting someone else handle the design work and browser testing saves time.
Simple: Just enter your own text and photos and upload to your web host.
Professional designs: Know how your site will look before it is completed with placeholder content.
Customisation options: Tweak the colours and fonts to match your brand.
Cons of website templates:
Other companies and sites could be using the same design.
May still require some HTML/CSS knowledge for customisation.
Still need to spend time learning the template and how it works.
Can be limiting when you want to drastically modify the layout (depends on how it was built originally).
Use a website builder: Difficulty – beyond easy, Time – several hours
If setting up hosting, purchasing domain names and uploading to servers sounds too complex for you, then there are always website builders. Some of these are online services, like WordPress.com, which is the back end of 37% of the Internet's websites. WordPress also supplies hosting and helps you purchase and set up a custom domain name. You can use WordPress to create websites, blogs and even online stores, thanks to the WooCommerce add-on. There are thousands of pre-made templates available for WordPress, as well as a free self-hosted alternative. If you want dedicated WordPress hosting, WPEngine comes highly recommended, with fast response times, site loading speeds and solid uptime reliability.
Wix deserves a shout-out, as this is a dedicated online website builder. You can create sites from scratch or select one of the hundreds of pre-made templates. Wix does all the domain registering, hosting, data reporting, security and email management for you.
Many web hosts also offer a similar service. GoDaddy has a website builder. There's a variety of customisable and professional, pre-made templates available. You can create an online store with GoDaddy and there are several membership tiers to suit all businesses. iPage, SiteGround, HostGator, Name Cheap and InMotion all have drag-and-drop website builders for their customers to use.
Alternatively, you could use an app like Adobe Spark, which is included as part of Adobe Creative Cloud. Spark makes beautiful websites and graphics quickly. I was impressed with how rapid it is (you can literally get a page set up in minutes) and how the user interface is super intuitive.
The pros of using a website builder:
Quickly get your business website up and running
Change the content and update the site as much as you like
Very easy to use
Everything in one place
Affordable
Handles all the complicated stuff so you can get your site online
Anyone with a computer can do it
Cons of a website builder
There might be a little promotional link or footnote somewhere saying the site was built by that particular website builder
Continual subscription required
Hire a website designer: Difficulty – easy, Time – varies
If you've considered the above options and either feel you don't have the necessary time or skills to follow those methods, then you should turn to a professional web designer. That's not to say you couldn't have a web designer use a template to save time and money on customisation, though.
Where do you find web designers? Sites like Fiverr help you connect with web designers. They handle all the billing side of things and sellers have feedback ratings, helping you pick someone who can get your job done on time. Something neat about using Fiverr is you know how much your site will cost upfront. It's all very transparent and does away with the need to wait for multiple companies to come back to you with quotes. This is by far one of the easiest ways to commission a website. All you need to do is buy the service, send the designer your brief and sit back.
You can, of course, do it the old-fashioned way, trawling through Google, looking for digital marketing agencies and design studios with solid reviews.
If you're on a budget, but want to see many variations, you can set a max price you'd like to pay and receive design submissions on DesignCrowd. When you pick the winning proposal, you pay and get your fresh new website in return. You can also use this site to have logos, brochures and even apps designed. Plus, DesignCrowd has a money-back guarantee.
One thing that will save you money and hassle in the long run is having the ability to edit your own website. To do that, you'll need a content management system (CMS). WordPress is the most popular. You could have a designer install or create a custom theme for WordPress, then give you access to edit the content and manage the site.
Pros of using a web designer:
Easy to find using sites like Fiverr
Pro designers bring years of experience and knowledge to the table
Can offer you advice and help explain things clearly
A good designer can make superb-looking sites
Frees up your time for doing other business-related activities
Have all the tools to carry out cross-browser testing and making responsive/mobile-friendly websites
Already have the industry standard software
Can assist in registering domains and connecting hosting
Cons of using a professional web designer:
Could cost more than using other methods, especially when considering future redesigns and amendments
You must communicate what you're after very clearly, creating a detailed brief
There's less opportunity for experimenting and trying different looks out, unless you're willing to pay for it
Building an online store
Creating an online store can be as easy as building a website. All you need is a payment processor. PayPal offers business accounts, where you can generate HTML payment buttons and shopping baskets. You then have the advantage of using PayPal's security technology and credit card systems. However, you'll pay a fee per transaction.
If you want something that is more dedicated and will grow with your business, try WooCommerce, a WordPress plug-in. It is a very powerful and highly customisable commerce platform. It handles inventory levels, supports popular credit and debit cards, allows for digital and physical products, enables customer login accounts, integrates with major shipping couriers and even has an app to manage your store. There are thousands of themes available for WooComerce or you can create one to match your WordPress website.
Shopify is another powerful, dedicated eCommerce platform. Shopify lets you build an online store in your browser. It makes setting up and designing a store a breeze. You can create logins for your staff to manage the site and it can even design you a new logo for free. Check out the demos of Shopify stores, they are incredibly slick.
Don't forget marketing
It's ok having a business website, but if you don't market it, no one will know about it. To do that, you need to learn about search engine optimisation and marketing (SEO and SEM). At its most basic, ranking highly is about getting as many links to point to your site as possible, but there are lots of other ranking factors the search engines take into consideration.
Search engine optimisation is the tweaking of your site to make it as Google-friendly as possible. The marketing part is generating and acquiring backlinks from other reputable and related websites.
You can do some marketing yourself. For example, if you sell enamel mugs, you could send some samples to coffee lover blogs and photography enthusiasts' websites. If they take some snaps and do a write-up about your merch, then point their users to your site with a link, this indicates to the search engines your site is related to coffee and mugs. The more links you have the better.
It is wise to spend as much as you do on your site as you do on SEO/SEM. Fortunately, sites like Fiverr have hundreds of search engine optimiser and marketer listings.
Beware of SEO con merchants
Be wary of people who promise you'll get a guaranteed listing on the search engines. No one can make those kinds of assurances. Also, make sure the links you're getting will be of good quality and not from link sharing sites, which could work against your overall marketing efforts.
You should install Google Analytics on your site, it's free and helps you collect detailed website visitor information. Using these stats, you can make changes to your site and content to help improve user-friendliness and interaction.
SEO automation software
SheerSEO is a good-value SEO software service, with a free tier or paid options. It offers features like SEO Audits (detailing errors and problems with your site), a keyword explorer (so you can decide which search terms your customers are using to find you), a listing of links to your site, the ability to submit your site to web directories and track rankings. Premium versions allow you to monitor your competitor's rankings and automate the request for blogs to review your products.
Why you can trust Finder's business loan experts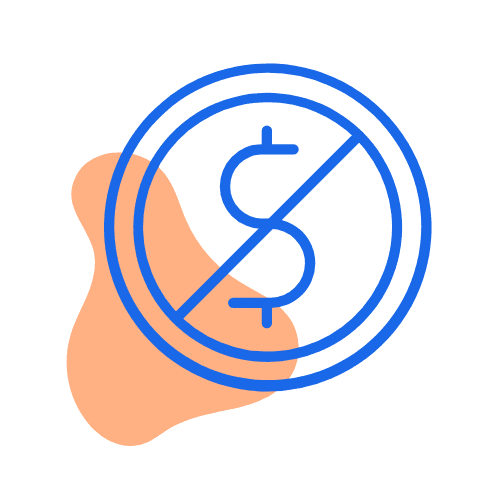 We're free
Our business loan engine is completely free to use. There are no costs at all for you to use our database to find a better deal. Better still, we regularly run exclusive deals that you won't find on any other site.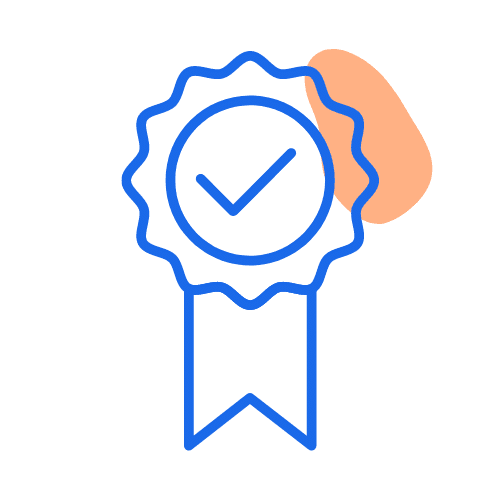 We're experts
We've researched and reviewed hundreds of loans, down to the fine print. Our database and tables are always up-to-date and our in-house experts regularly appear on Sunrise, 7News and SBS News.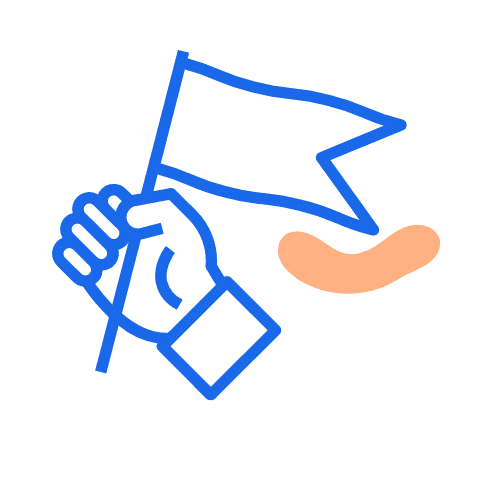 We're independent
We are independently owned and have a mission to help Australians make better financial decisions. That means our opinions are our own and you can compare nearly every business loan in Australia on the site (and find a better deal).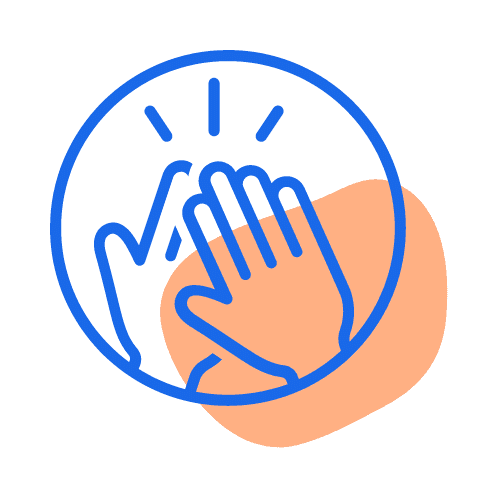 We're here to help
Since 2015, we've helped 50,000+ people find a business loan by explaining the options simply. You don't need to give us any details to use our tables. We're here to help you make a decision.
FAQs
Does my business need a website?
Yes, every company needs at least a basic website. It provides new and existing customers with ways to contact you and gives you an outlet to keep them up to date with the goings on at your company. An online store can boost your sales significantly, even overtaking in-person sales. Websites help you attract new customers and leads.
How much will it cost?
It could cost very little, less than $50 if you purchase some affordable hosting and a .com.au domain.
What can my website do?
It's probably easier to ask, "What can't a website do?". Websites can bring new business, establish your company as an authority within its industry, help you break into new sectors, sell products, receive digital quote or contact requests, inform your customers and shareholders of your growth, distribute industry news and press releases, offer live support, allow your customers to leave reviews, publish videos. The list goes on.
Once I've made a website, is that it?
No, you should update your site to stop it becoming stagnant. Add features and content, update things, check for quality and grammar issues. SEO and SEM are ongoing ventures and from time to time, you may need to change the site to keep it fresh or ranking well on the search engines.
Should I start a social account?
If it's appropriate for your line of business, yes! They are free, give your customers convenient ways to contact you (and review your services) as well as enabling you to reach out to complementary businesses and suppliers. Social media can increase traffic and sales directed to your site. YouTube is a great way to reach scores of new clients and consumers.
Help! I don't know if I should buy a .com.au domain?
At its simplest, if you are providing a service within Australia, a com.au domain makes a lot of sense. If you are currently (or plan on in the future) supplying to global markets, a .com address might be the way to go. Also, if your preferred domain is taken, you could use the other ending, known as a top-level domain (TLD).
My domain isn't available, what should I do?
Don't worry too much. Many businesses have been unable to secure their first or second choice domain names. Try to get creative and think outside of the box. For example, suppose you have a business selling sheets of metal online. Your actual business domain name is already taken, but you could go for something more descriptive like: metalsheetsonline, metalsheetsales, buymetalsheets, qualitymetalsheets or thebestmetal.