How to finance your new small business purchase
Now you can finance your new small business purchases and claim tax deductions.
We're reader-supported and may be paid when you visit links to partner sites. We don't compare all products in the market, but we're working on it!
The 2015 Budget introduced a new tax benefit for small businesses in the form of immediate tax deductions, and the 2017 Budget extended these to 2018, while also raising the annual turnover threshold for eligible businesses from $2 million to $10 million.
Now, businesses with an annual turnover of less than $10 million can claim immediate tax deductions for all business-related purchases of less than $20,000. This change in the legislature was effective from May 12, 2017. The recent June 2018 Budget announcement saw this tax deduction extended to June 2019.
It might be a great time for small business owners to claim the tax breaks on offer, but they may not be extended again after June 30 2019, and business owners might not have the funds needed to purchase eligible business-related before then.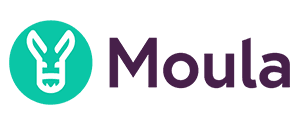 Moula Business Loan
Borrow up to $250,000
Flexible lending criteria
No hidden fees

100% confidential application
Moula Business Loan
An unsecured business loan with online application and no upfront or early repayment fees.
Interest rate type: Fixed
Interest rate: from 8.3% p.a. to 29.22% p.a.
Comparison rate: from 15.64% p.a. to 52.14% p.a.
Establishment Fee: 2% Establishment fee
Minimum loan amount: $5,000
Maximum loan amount: $250,000
Business loans available to apply for
Learn how to compare a business loan
What's involved with small business finance?
While small businesses may be looking to expand or simply invest in their existing operations, cash flow fluctuations or shortfalls in funding may limit the possibilities available. This is where small business finance comes in. This type of finance can help small business owners purchase office equipment such as chairs and computers, or make renovations to premises or purchase business vehicles. Depending on the type of loan you opt for there may be restrictions available – for instance with secured loans – so be sure to check these before you apply.
There's a variety of loan options available, which are detailed below, that can help businesses not only get the financing they need, but also not make repaying the loan too difficult. If regular repayments aren't going to work for you, a line of credit loan, credit card or overdraft might be an option. For those that would prefer the regularity of repayments to work into business budgets, standard business loans are available.
Need to manage cash flow?
Cash flow fluctuations are inevitable in any business. One of the reasons why a business may be unable to manage its cash flow is outstanding invoices. If your business has unpaid invoices, invoice financing may be an option.
Compare invoice financing products below.
Financing options available to you
Credit Cards. Depending on your credit limit, you could use your credit card for purchasing any business-related items. There's a range of both business credit cards and personal credit card options available that offer you a convenient line of credit to cover cash shortfalls.
Overdrafts. Similar to personal loans, these enable you to gain access to ready money without having to use your credit card. Set up an overdraft on your account to have access to up to and including a specified limit for a revolving line of credit. You usually only have to pay for the amount you use.
Interest-free Finance Schemes. Many retailers offer interest-free finance schemes that enable you to take various items home while paying for them in instalments or in a lump sum before the interest-free period concludes.
Line of Credit Loans – Similar to credit cards and overdrafts, you can withdraw funds as often as you need, up to a specific amount. You'll need to pay interest only on the amount you owe.
Bad credit business loans. Less traditional forms of credit are available if your credit history is less than perfect – consider a bad credit business loan to get your business back where it needs to be. Keep in mind higher fees and interest apply, and stricter requirements in terms of repayments may also be in place.
Find the best business credit card for you
If you want to start your own business, you can make business-related purchases via payday loans too. These loans provide you with ready money until the day you receive your next payment. In addition, they feature different eligibility requirements and application processes too. So, even if you have bad credit, you could still qualify for a payday loan.
Some features that come with these finance options
Interest rates: Varying interest rates apply on the loan options details above. For instance, business credit cards might come with rates that can be as low as 9.99% p.a. and as high as 22% p.a., so make sure you opt for a competitive rate to help keep your business costs low.
Fees: Every credit option features various fees and charges. From application fees to account-keeping fees, ensure that you understand the fee structure associated with the credit option that you select.
Minimum loan amounts: The amount of credit you receive will vary from one line of credit to another – will you be able to get sufficient funding for your business needs?
Repayment options: Some lines of personal credit require that you pay a minimum amount by a specific date, while others will require that you make repayments via monthly instalments. In some cases, you might need to repay the entire amount due by a specific date to avoid paying interest. Choose a financing option with a repayment structure that works with your budget.
Loan restrictions: You can use your credit card for making various purchases, but other credit options come with various restrictions. For instance, secured loans may only allow you to purchase certain assets, such as a new car, with the loan amount. Interest-free finance and dealers' finance schemes will also usually apply only at specific shops and for specific products.
Tax benefits to be aware of
Small businesses with annual turnovers of less than $10 million can look forward to lower tax rates of 27.5% in the 2017 Budget, while unincorporated businesses with annual turnovers under $5 million can benefit from an increase in the rate of the unincorporated tax discount to 8%.
In addition, the $20,000 tax break applies to businesses that can demonstrate ongoing activity and trading via quarterly Business Activity Statements. But, businesses cannot utilise this provision for claiming tax breaks on assets worth more than $20,000.
Moreover, business owners cannot claim tax breaks on certain items. These include as horticultural plants, software developed in-house, stocks and so on.
What's the best way to finance your small business purchase?
Consider the following points to determine which credit option best meets your requirements.
Availability of funding: If you require a lump sum amount, obtaining a loan might be your best bet. Alternatively, if you require ongoing access to credit, you could consider obtaining a line of credit loan or a personal overdraft.
Interest rates: It is always best to look for credit options that have competitive rates of interest for the features they are offering.
Fees and charges: Look for credit options that do not inflate the amount you borrow by an assortment of fees and charges – is the loan competitive when compared to similar offering?
Flexible repayments: If possible, use credit options that give you convenient repayment options. This includes the right to repay the loan early without having to pay any extra charges, or that gives you access to extra repayments that you may make.
How else can you save on your small business purchases?
Shopping online is not only convenient. Often, it gets you the best deals available too. Deals and coupon codes can help you save on small business purchases, and you can find a huge range of them available right here at Finder.com.au.
See what deals and discounts are available
When you buy eligible business purchases here, they can be claimed back on tax, while you can also take advantage of bonuses like free shipping, price match guarantees and straightforward discounts or low prices. If any business items come to mind, you might want to check for them here, including:
Mobile phones
Electronics and other appliances
Furnishings
Travel and entertainment deals and,
Restaurant deals
Frequently asked questions about business finance
Business finance can be a good option to consider, especially if you have the means to repay but just don't have the ready money. Keep in mind the multitude of credit options available to you, and compare them to find the best one for you and your business.
Picture: Shutterstock
More guides on Finder