Buying a business in Australia
Buying an established business in Australia? Here are some important things to know.
We're reader-supported and may be paid when you visit links to partner sites. We don't compare all products in the market, but we're working on it!
So, you've done your research and have meticulously planned out what kind of customers you envision coming into your store. There's just one problem. You want to be a business owner, but it's tough to start from scratch. Have you considered looking into buying an existing business?
Factors to consider when buying an existing business
There are many factors to consider when buying an established business, such as:
The history of the business. What has worked for the owner in the past and what hasn't? Ask this question so you know what not to do when you take over.
The business structure. What is the current business structure of the business that you plan on buying? Does it match the way you want to run your business? Maybe the current business was run as a partnership, but you want to run it as a sole trader. Are the current partners on board with selling the business or are you going to have to buy them out?
What expectations do you need to manage? Do you know the standards you have to live up to if you take over? Do you know how to manage staff and keep your suppliers happy?
Expert overview: 3 things to be aware of when looking for funding to purchase a business
It's a bit trickier to get a business loan to buy an existing business than it is to open a new business, but it can be done.
The more evidence of business success you can supply, the better your chances of being approved. Be prepared with information such as a business plan, the business's existing financial situation and details of your experience in the industry.
An existing business isn't necessarily a good investment. Make sure you conduct due diligence before you make an offer.
What are the benefits and drawbacks of buying an existing business?
Benefits
One of the benefits of buying an established business is that it's less risky than starting from scratch. If the business is successful, there's probably cash flow already and profits are being generated. You benefit from knowing what the business has been doing to generate income, and ideally the owners have already put everything in place for you to take over and continue to make a profit.
Drawbacks
However, there are drawbacks to this as well. As the business already exists, it's going to be more expensive than it would be to start up your own business. If you don't do your research, you could end up with old inventory that no-one has been able to sell. Employees who have been there since the beginning of time might not like change. There may be outdated distribution methods for your product.
Do you want to buy an independent business or a franchise?
If you're looking to buy an independent business, you have much more freedom across the board. You have the ability to change and update all aspects of the company. These might include the name of the business, the inventory or the staff.
However, people looking to buy a franchise have a great deal of support and training, plus the benefit of working under a well-established brand.
How much will it cost me to buy an existing business?
As the business owners already have a price in mind when it comes to selling their business, it's important to ask what that is. Once you know what it is, you can start doing your own research and figure out whether or not they are asking too much. It always helps to get advice from a solicitor, accountant or business adviser to ensure that you are getting a fair price for the business that you want to purchase.
For the current owners to decide on a selling price, they have taken into consideration the worth of the business, which means that they have evaluated sales, costs, profits, assets, liabilities as well as tax and legal issues that may arise. If you decide to get the business evaluated independently, they should provide all of this information to you so the evaluator can make a fair assessment. If the current business owners don't provide you with this information, walk away.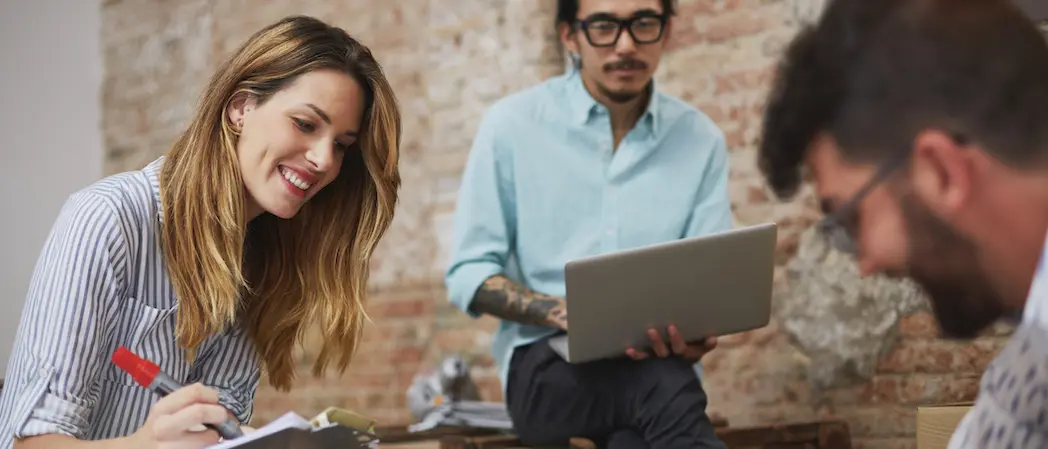 How can I verify the state of the business?
It always helps to do your research into the state of the business. There is every possibility that things are not as great as the seem. That's where these questions come in:
What's the financial situation?

You walk past a company's location all the time and there are always people in there. How can it not be doing well? The only way for you to know whether or not you should buy this business is if you request key financial information, such as financial statements going back three years. This includes balance sheets, profit and loss statements and tax returns.

Are there additional fees?

You need to know current fees, advertising fees, how much it costs to train the staff, how much it will cost for new equipment if you need it, ongoing fees and whether or not there are transfer fees associated with buying the business.

Why does the previous owner want to sell?

If the sellers know something that you don't about the business (which they most definitely do), they might be looking to sell quickly and under time pressure to take whatever offer is on the table. It's important to remember that sellers often gloss over the weaker parts of the business and they do this to ensure that their business looks amazing to anyone who wants to buy it.

Have you done your due diligence?

Do your research into the industry that you want to buy into and any competitor within a 10km radius. Examine the risks that are involved with buying this particular business. Get in touch with as many suppliers or previous customers as you can, to get the vibe of what you're buying into. It might sound time-consuming, but you're going to be better off for it, instead of impulsively diving in and realising too late that your new business has a reputation for bad food and even worse coffee.
A guide to making an offer
It's nerve-wracking making the initial offer. All of the research you've done has paid off, and you know a lot about the business now. However, it's important to consider the level of risk involved. If the existing business relies on one or two major customers, has had a history of loss or has assets that are worth less than your offer price, the risk is very high.
Make your first offer low and increase it as you need to. If the sellers don't accept your offer, don't worry. The business is only worth as much as someone is willing to pay for it. The sellers might have sky high expectations and will lower them if they want to sell.
If you haven't sought out professional advice to help you evaluate the business, do this before making an offer so you know what it's worth ahead of time.
Can I get business finance to help me purchase this business?
Getting a business loan through a standalone lender, bank or credit union is something to consider if you don't have a nest egg or a partner who is willing to go halves with you on your new venture.
However, as business bankers are very busy, don't leave this until the day before you want to make an offer. It takes time for a business banker to evaluate how much you need. You can also use unsecured or secured business loans in order to get the funds you need.
Another option to discuss with the seller is a "buy now, pay later" option. You can offer to pay the seller back over a period of time instead of in a lump sum. This allows you to use the profits of the business to pay back the owner. If agreed to, it suggests that the seller is confident in the business and its ability to fund repayments from the cash flow.
What should I avoid doing when buying a business?
There are a few other things to consider when searching for an existing business, such as:
Being blinded by love

Don't buy the local coffee shop because it's your favourite hangout, especially if you've had a look at the financials and realise it barely makes a profit.

Can you see yourself in the industry for more than a year?

If your answer is no, why are you buying a business in the food industry when your real love is logistics?

Are you experienced enough?

Many people dream of running their own businesses, but go into buying one with no experience. Don't be that person. If you want to run your own coffee shop, it's ideal that you have at least worked in one before buying one.

Are you being greedy or vain?

If you've seen the net worth of the business you want to buy and have dollar signs in front of your eyes, it's obvious you're not doing this for the right reasons. The same goes for wanting to be "cooler" than everyone else because you run your own business.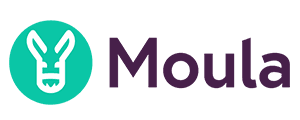 Moula Business Loan
Borrow up to $250,000
Flexible lending criteria
No hidden fees

100% confidential application
Moula Business Loan
An unsecured business loan with online application and no upfront or early repayment fees.
Interest rate type: Fixed
Loan security: Unsecured
Upfront fee: 2% Establishment fee
Minimum loan amount: $5,000
Maximum loan amount: $250,000
Maximum loan term: 2 years
Buying a business? Compare the below options
Buying an existing business is a scary but exciting venture if you're doing it for the right reasons. As long as you do your research, know that you can survive in the industry and are doing it out of love (but not too much), you're bound to succeed. Good luck!
More guides on Finder