9 important business trends for the new financial year
Nobody could have predicted what the last financial year threw at Aussie business owners. Maybe we'll get a little closer this year.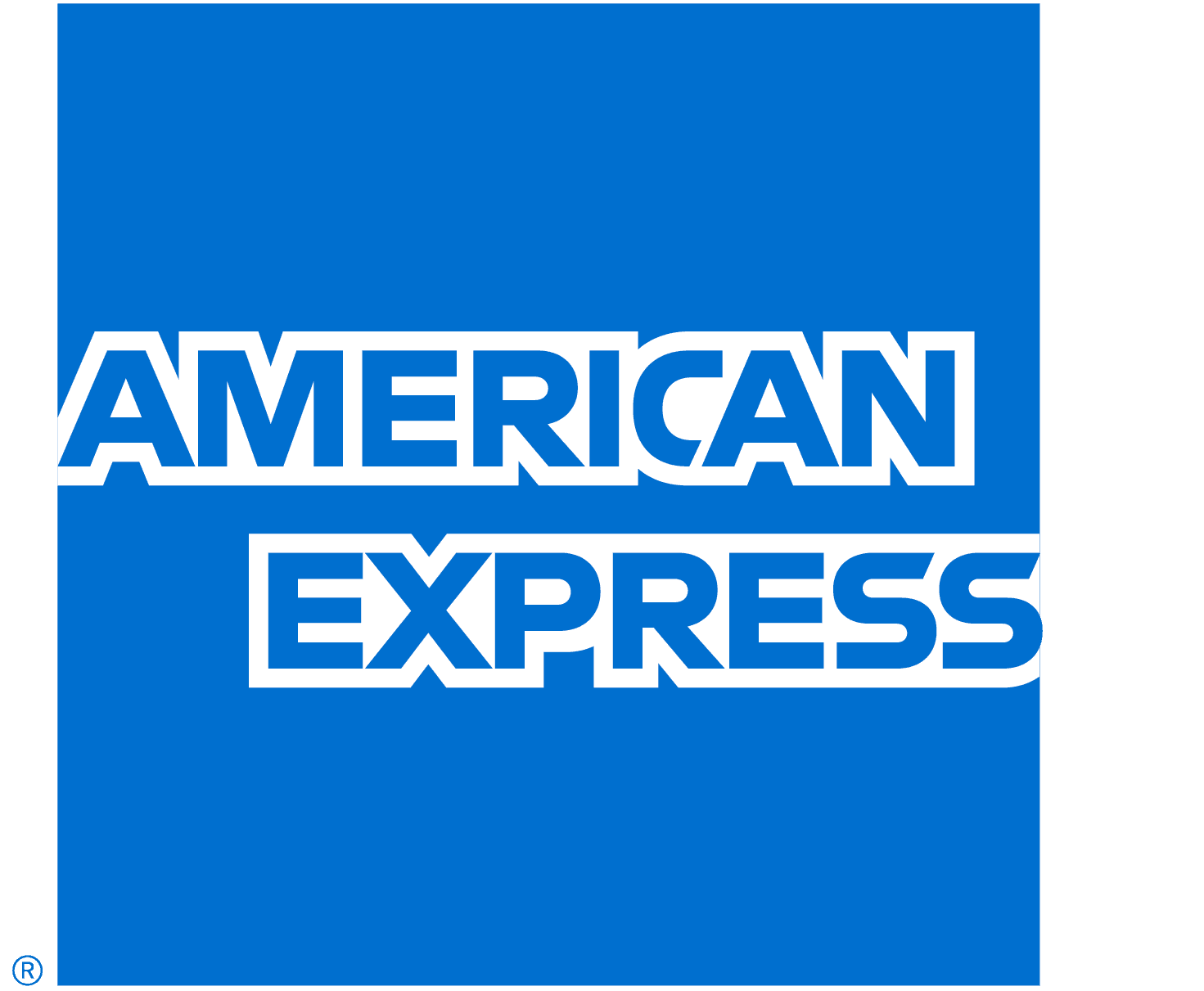 Sponsored by the
American Express Qantas Business Rewards Card
. Receive 100,000 bonus Qantas Points when you spend $3,000 on eligible purchases within the first 2 months. Available only to new American Express Card Members. T&Cs apply.
Sometimes, the start of a new financial year feels like the slate being wiped clean. It's the chance to close the books on last year and make plans for the future. Unfortunately, that wasn't the case for millions of Australians this time around.
After months of relative freedom, many businesses were plunged into lockdown once again while, thankfully, others escaped somewhat unscathed. But, regardless of how your business was hit by the recent Delta outbreak, it's clear the pandemic will continue to influence Australia's business environment for the foreseeable future.
Support for business spending
Businesses copped it hard during the peak of the pandemic and many continue to do so, but we also saw several initiatives from the government to support spending and recovery, and that's likely to continue for a while yet.
The extension of the government's temporary full expensing scheme was a key tax break, allowing eligible businesses to claim deductions for assets upfront, as long as they're first used or installed by 30 July 2023.
There are also a number of small business grants that are worth taking a closer look at. If you're among the few small businesses that are in a position to invest in themselves, now could be a good time to do it. Work with an accountant to identify potential tax breaks and scope out the government's grants and programs finder so you can make the most of what's on offer.
Remember, if you do invest in your business, you might be able to collect rewards too. For example, the American Express® Qantas Business Rewards Card gives customers points for everyday spend, plus up to 51 days to pay for purchases.
This means if you invest in a new product, piece of machinery, or even a shop refit, you don't have to stump up the cost up-front. Instead, the increased revenue (hopefully) brought about by the investment will help pay it off. You can even carry a portion of the expense forward if you prefer.
Plus, those Points you collected can be used to help offset business expenses since you can redeem them on everything from laptops and phones to coffee machines and air conditioners.
Ecommerce isn't going anywhere
Online shopping skyrocketed in 2020 as Australia experienced its first lockdowns. In fact, we shopped online more frequently – and for more stuff – than ever before.
According to AusPost's ecommerce industry report, around 9 million households shopped online in 2020, spending a whopping $50.46 billion, up from $32.1 billion in 2019. While physical stores may regain a greater share once lockdowns are gone for good, it's likely that online shopping has won many supporters.
In fact, the November 2020 edition of the ABS's Household Impacts of COVID-19 Survey found that 40% of Australians were uncomfortable shopping in large malls while a third said their preference for shopping online had increased compared to pre-pandemic times.
So what does this mean for small businesses in 2021 and beyond? Simply put, you're missing an opportunity if you don't have a high-quality online presence, whether that's a sleek website or strong social media.
"Your website is now your shop window," said B2C Furniture founder and CEO Anesley Clarke. "The first impression from a consumer is crucial and the emphasis of quality should be evident at the click of a mouse. High-quality imagery showcasing the entire product range alongside in-depth descriptions are imperative."
Regional businesses face extra challenges
Unfortunately, the increased use of online shopping can have an adverse effect on regional communities, where local businesses may lose custom to large online organisations.
"The increased use of online shopping services has provided an unprecedented opportunity for big international businesses to expand their reach into local communities in regional areas, potentially marginalising local businesses and putting local jobs at risk," said Go Local First's Mark McKenzie.
However, McKenzie is confident small businesses can still thrive by playing to their strengths and improving their online shopping experience.
"The small businesses that will most likely be successful in the future are those that can blend the friendliness and personal feel of a local community store with the convenience offered by Internet and mobile phone shopping," he said.
💡Did you know? You can score rewards for supporting small. Earn 3 extra Qantas Points per $1 spent at participating Shop Small businesses when you pay with an eligible American Express Business Card. T&Cs apply.
Automation will increase
Inevitably, automation will increase across many business areas as we all become more comfortable with technology and recognise its time-saving abilities.
Australian businesses are increasingly automating the process of receiving payments from business customers, but there are countless other areas that can be easily automated.
Amanda Palmer is the founder and CEO of accountancy firm ASAP Solutions. She says many small businesses would benefit from accounting software which is properly set up.
"Having software is a good place to start, but knowing how to use it and having it set up correctly is going to save most businesses a lot of headaches and time in the long run."
For example, MYOB is an embedded feature of American Express Business Cards, allowing customers to set up an automatic data feed of transactions to see cash flow and payments in real time. The platform can also generate ATO-compliant tax reports and integrate payroll metrics.
Aussies are craving community
If there's one thing the pandemic has taught us, it's just how much we all rely on a sense of community. Whenever lockdowns hit, Aussies are quick to seek out community. We start online book clubs, join digital exercise classes, hold remote watch parties with friends. We crave connection with other people, especially those with similar interests or experiences.
Ian Jensen-Muir, CEO of Belgravia Health, says that desire is going to influence business trends in the next financial year, as savvy organisations look to create a community among customers.
"Being part of a community has always been a big component of what many businesses offer, but it's going to become more important than ever before," he told Finder. "By creating a solid sense of community, customers can find a sense of belonging that they are now searching for."
According to Jensen-Muir, businesses will increasingly look to Facebook groups and apps, as well as real and online events, to foster a sense of community among their customers.
"Businesses will become a real part of their customers' lives – a supportive place they can turn to through the ups and downs," he said. "Authentic communication, building trust and genuine care are all part of this community atmosphere. It's likely we'll even see new businesses created with the sole purpose of offering this sense of community."
🔥 Hot tip: Eligible American Express Cardholders can get a free 12-month subscription to Centr, Chris Hemsworth's exercise, healthy-eating, and meditation program.
Brand is getting bigger
Tied in with that desire for community, many shoppers are now seeking out brands that reflect their own personal values.
In fact, in 5W PR's 2020 Consumer Culture Report, 83% of millennials said it's important for the companies they buy from to align with their beliefs and values.
"The modern-day consumer wants more than just a tap-and-go transaction," said Anesley Clarke, who founded B2C Furniture 10 years ago and has since grown it into a 32-person business.
"They want to feel engaged and awakened by the connection to your brand. They want a meaningful experience that ignites a rewarding feeling by association with you."
To achieve this, Clarke urges owners to think of their business as a human with an identity and ask themselves some important questions.
"What are you truly passionate about? What are your brand values and beliefs? How is what I make, sell, or do, adding value to people's lives?"
Flexible working is the new normal
Millions of Australians got a taste for remote work during the pandemic and many are reluctant to give it up even when things go back to normal. At the same time, a lot of Aussie leaders prefer to see some faces in the workplace when it's safe to do so.
That disparity is creating tension in some workplaces, particularly those that have been COVID-free for some time. Moving forward, the onus will be on leaders to find a solution that works for everyone, while also being best for the business.
"What we will now see is organisations giving their employees freedom within a framework," said Ben Bars, CEO of culture consultancy We Are Unity. "There will be clear decision-making guides on how, when and where to work that will realign mindsets – from days and inputs to hours and outcomes."
Outsourcing used by various business types
When the pandemic hit, thousands of non-residents returned to their home countries, either due to lost visas or simply to be closer to family. Now, with Australia's borders still firmly shut (to most people, anyway), many businesses are bearing the brunt of a major skills shortage.
Often, businesses are looking further afield to meet their needs. Roles are being outsourced to workers overseas who can be hired on an ad-hoc basis for lower pay and it's not just the big corporations. Small businesses are jumping on the outsourcing train too.
Sharon Melamed runs Matchboard, an online platform which connects businesses with suppliers and services. She says she's noticed a significant uptick in clients seeking international connections.
"Over the last 12 months, the labour and skills shortage in Australia has intensified. This has led to a surge in interest in outsourcing to countries with a labour surplus, such as Fiji," she said.
"We have so many clients looking to place customer service, back office, accounting, HR and digital work in Fiji now, a trend which was not visible a couple of years ago."
Challenges and opportunities
While it looks like the pandemic will be staying with us for a while longer, it means small businesses have time to leverage their learnings from last year and apply them moving forward.
For those still impacted by lockdowns, it may be a good time to focus on these key trends and prepare your business for when things get back to normal. For example, there is still opportunity to build a strong brand, forge a sense of community among your customers, and update your website, even in down times.
Get help managing your cashflow with the American Express Qantas Business Rewards Card