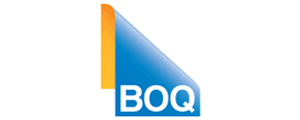 Upfront Fee

0.75% of the approved limit applies (minimum $750).

Loan Term

1 to 5 years
Summary
Choose between four flexible commercial rate loan options to grow and develop your business.
Bank of Queensland's (BOQ) Commercial Rate Loan provides business funding at competitive interest rates. Business owners can choose between four different interest rate options, each with its own loan terms and repayment schedule.
With loan amounts available from $500,000, this loan type is best for property purchases and investment opportunities. The maximum repayment period is 5 years.