Ask Finder: How can I improve my credit score?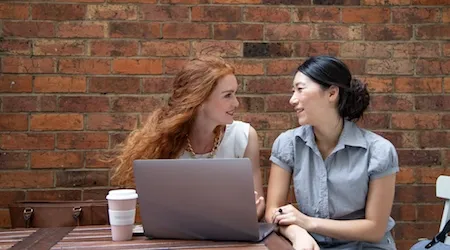 How to improve your credit score after you've been rejected for a line of credit.
Dear Finder,
I got rejected for a loan and I think it might be because of my credit score, which isn't great. So how do I improve my credit score?
Thanks,
Seeker
If you've applied for a loan or another line of credit but were rejected due to a poor credit score, there's plenty you can do to improve your score. A loan application is considered a hard enquiry on your account and a rejected application will leave a negative mark on your report, so it's important to work towards repairing your score.
By doing so, you'll also increase your chances of approval next time. From removing incorrect listings to avoiding too many hard credit enquiries, here are the steps you can follow to get your financial history in shape.
Things you can do right now:
Check your credit score. Order a copy of your credit score and report through Finder and review it. If your score is between 0 and 549, you have a weak or below average credit score. If it's between 550 and 624, it's fair and average. If your credit score sits between these numbers, you'll need to adopt some positive money habits to repair it.
Remove incorrect listings. If there is any incorrect information or listings, call the credit bureau that issued your report and have the details removed. The bureau can only remove illegitimate listings, whereas valid defaults and bankruptcies will remain on your account for 5 and 8 years respectively.
Seek help. If any negative listings were added without a provider adhering to the relevant laws, seek help from the ombudsman or a credit repair agency. You'll pay a fee if you use a credit repair agency, but the benefits could outweigh the costs if your credit score is repaired.
Things you can do in the short-term:
Maintain an active credit account. If you don't have a credit card or loan, a postpaid mobile phone plan or utility account in your name can help to build credit history (when repayments are made on time).
Pay your bills. Late repayments leave a negative mark on your credit report, so it's important to pay your bills on time. Set up a regular direct debit or automatic payment to pay your accounts by the due date. If you're struggling to pay your debts, you can appeal to the lender for an extension or an alternative repayment plan.
Identify listings you can improve. If you're not using your full credit limit, contact your bank to lower it. If you have multiple credit accounts, consider consolidating them with a balance transfer or loan.
Things you can do in the long-term:
Avoid too many hard credit enquiries. Do not apply for credit over and over again as each enquiry leaves a mark on your report. If you've checked your credit score and it has improved, only apply for one card or loan at a time. If your application is rejected, spend some time paying off your other credit accounts to further improve your credit score before applying again. You can learn more about the types of credit enquiries that will appear on your credit report in this guide.
Seek financial counselling. Financial counselling is free and confidential, you can call the National Debt Helpline on 1800 007 007 for help.
Consider bankruptcy. If bankruptcy is inevitable, file for it. This will allow you to take steps sooner to rebuild your finances, rather than wasting time on solutions that won't work. Bankruptcy remains on your credit history for 8 years.
The exact steps you'll need to take to improve your credit score will vary depending on your financial situation, but you can get started by ordering a copy of your report and identifying where you can improve.
Ask Finder is a regular column where Finder's expert writers answer your questions. All rates and fees are correct at time of publication and we only give general advice.
Do you have a question? Reach out in the comments or speak to someone from our 24/7 customer service team.
More Ask Finder questions