Finder makes money from featured partners, but editorial opinions are our own.
No Deposit Business Loan
If you don't have a deposit, you can use a guarantor, offer property or an asset as security to get a 100% commercial loan.
If you're looking for a commercial loan but don't want to put down or don't have a deposit, you'll need a 100% commercial loan. It's possible to get one, but it requires a bit of ingenuity. While it may seem like all lenders require some kind of deposit, you can combine different loan options and negotiate for a 100% commercial loan.
What is a no deposit business loan?
Cash flow is a major concern for many businesses. Poor cash flow is likely a bigger indicator of future business failure than any other factor. As a result, many business owners would be reluctant to dip into their cash reserves for a deposit. This creates a situation where you need a loan for further growth and expansion, but cannot get one because it will eat into your business's current working finance. While your business may be able to afford the ongoing loan repayments, you may not have the means to put up 20-30% of the loan amount as a deposit.
The obvious solution is a loan that doesn't require a deposit, that is, a 100% commercial loan. The question, however, is whether it is viable and whether lenders offer no deposit business loans. On the face of it, it may seem as if all commercial lenders require some form of deposit. But by combining different loan options and essentially creating your own loan terms, you may be able to negotiate a 100% commercial loan.
How can I get a no deposit business loan?
There are 3 ways you can avoid deposits altogether:
Putting up property.

The most common way to increase how much you're offered is by offering property as security for the loan. This can include residential or commercial property. This is basically a secured business loan. With a secured loan, you can get a higher loan amount and a better interest rate. This will bring down the overall cost of the loan.

A commercial loan secured by a residential property will usually cover up to 80% of the value of the property. You can go up to 90% if you're a medical practitioner, lawyer or accountant.

A commercial loan secured by a commercial property could fetch loan amounts of up to 70% of the value of the property. For purpose-built commercial properties like backpacker hostels or aged care facilities, you can get up to 60% of the value of the property.

Applying with a guarantor.

Another way to get a loan without a deposit is to apply for a business loan with a guarantor. The terms of a guarantor loan are usually similar to a business loan secured with residential property. This is because a guarantor, although not a true party to the loan, is putting up their own residential property as security for your business loan. Residential property offered by a guarantor will fetch a loan amount of up to 80% of the value of the property or up to 70% of the value of the commercial property.

Using business assets.

Another way to get a no deposit loan is by offering your own business assets as additional security. This can include business equipment, vehicles, client books or even the goodwill in the business. The latter is when a lender extends a commercial loan against the value of the business itself. The lender will usually base their business valuation on the balance sheets of the business over the past 2 years. They may also ask for up-to-date asset valuations.

Business assets will never trigger a 100% commercial loan by themselves. In combination with other means of securing the loan, they can lead to an increase in the amount offered under a commercial loan.
How can I create a 100% commercial loan?
The trick to creating a 100% commercial loan is to combine security and find a lender willing to accept the combination. In some cases, particularly strong applicants may be able to find a 100% commercial loan by offering suitably valued residential property. In most cases, however, even residential property will fetch only a maximum of 80% of the value of the property. This means that you'll have to put down the remaining 20% by way of a cash deposit.
But if you work with a lender who is willing to combine different forms of security, you can get that 100% commercial loan. For instance, your residential property may have enough equity to give you 70% of the value of the loan. You may then be able to introduce a guarantor who will offer their own residential property as additional security to bring it up to a 100% loan. Alternatively, the lender may be willing to take some of your business assets to increase the loan amount to 100%.
How can I find the right lender?
Getting that 100% commercial loan comes down to finding a lender willing to accept multiple forms of security. Commercial lenders are not subject to the same regulations as residential mortgage lenders. This means that commercial lenders are free to impose interest rates, fees, charges and other terms as they see fit, and lenders vary significantly.
For this reason, it's essential to compare business loans to ensure you're speaking to a lender willing to take your unique circumstances into account. With such a lender, you may be able to create a loan option that doesn't require a deposit, while still offering competitive interest rates, flexible loan terms and transparent fees and charges.
Here's what you need to keep in mind when comparing lenders and loan products:
Interest, fees and comparison rates. Comparing interest rates is a good way to check if the loan is competitive. But as important as it is to compare interest rates, you should also keep an eye on fees and the comparison rate. The latter takes into account interest and the fees you will be charged and will give you an indication of the true cost of the loan. You should also consider whether a fixed or variable interest rate will be more suitable for your business.
Loan term. Your loan term is how long you have to repay the loan. To figure out whether a long or short term would work for you, you should take into account the purpose of the loan. If you're looking to purchase commercial real estate, a long loan term may be advisable. It will help you spread out your repayments over a longer period of time, making the repayments affordable. If the purpose of the loan is to purchase equipment without a predicted lifespan of 5 years, a 10-year loan term will see you paying off equipment that has long since expired or fully depreciated. You can use a business loan calculator to get an idea of what your repayments will be like with different loan terms.
Loan flexibility. Consider how your business's financial needs may change in the future. Look into whether the loan is flexible enough to accommodate these needs. For instance, does your loan allow you to pay out the remaining balance early without penalty? Or will early exit fees prevent you from exiting the loan earlier in the event of a financial windfall?
Eligibility criteria. You first need to check the lender's criteria and see if you meet them. This can help you narrow down your choices and find a loan you can apply for. If you don't meet the eligibility criteria, you shouldn't apply for the loan. Every loan application will appear on your company's credit file. This could downgrade your score.
Before applying for any loan products, compare your options. You should look into the full cost of the loan and your obligations under the loan contract. There are more lenders than ever in the market. By comparing loans, you can find the right loan product and choose the solution that best fits your circumstances.
What are the alternatives to a no deposit loan?
If you don't have or don't want to put down a deposit, and can't get a 100% commercial loan with a combination of security, there is another option. You could apply for an unsecured business loan. Unsecured loans don't require either deposits or security. The catch is that borrowing amounts are lower and interest rates are typically higher. This is because having zero security or deposit is risky for the lender. How much you can borrow will also be limited by the turnover of your business.
How can I apply for a no deposit loan?
🤔 Work out what kind of security you can offer, its value, how much you need to borrow and what you can afford.
🔎 Start comparing lenders and loan products. Don't forget to compare interest rates, fees and eligibility criteria. You can use the comparison table on this page.
✅ Select a lender. Click "Go to site" to be directed to the lender's page or "More info" if you want to read about the lender.
🖨️ Organise and prepare the required documentation. This will make the application process easier.
📱 Apply. Most lenders have their applications online. Alternatively, contact the lender directly if you have any queries.
Business lenders to consider
Why you can trust Finder's business loan experts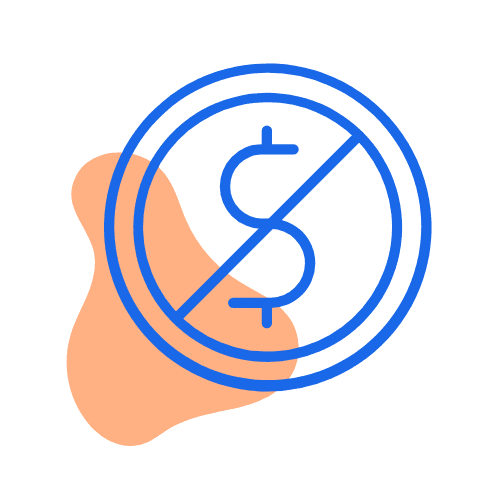 We're free
Our business loan engine is completely free to use. There are no costs at all for you to use our database to find a better deal. Better still, we regularly run exclusive deals that you won't find on any other site.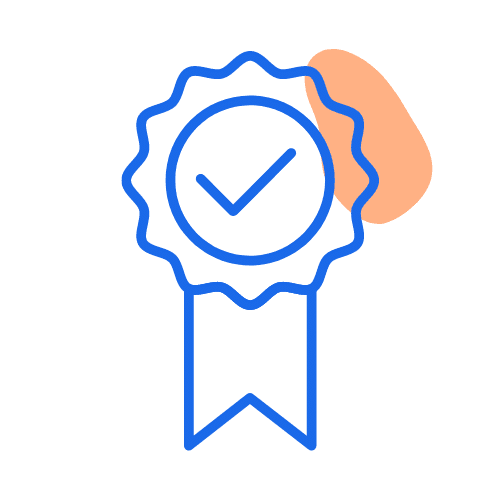 We're experts
We've researched and reviewed hundreds of loans, down to the fine print. Our database and tables are always up-to-date and our in-house experts regularly appear on Sunrise, 7News and SBS News.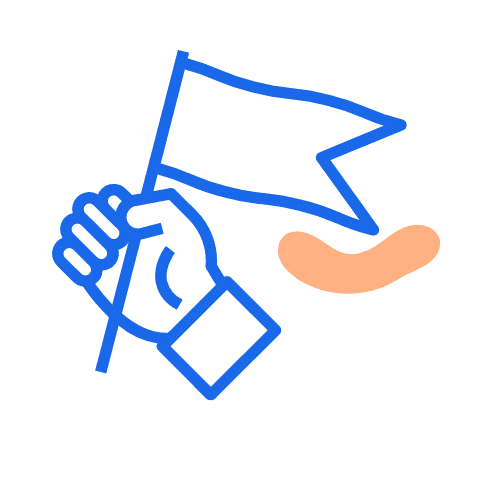 We're independent
We are independently owned and have a mission to help Australians make better financial decisions. That means our opinions are our own and you can compare nearly every business loan in Australia on the site (and find a better deal).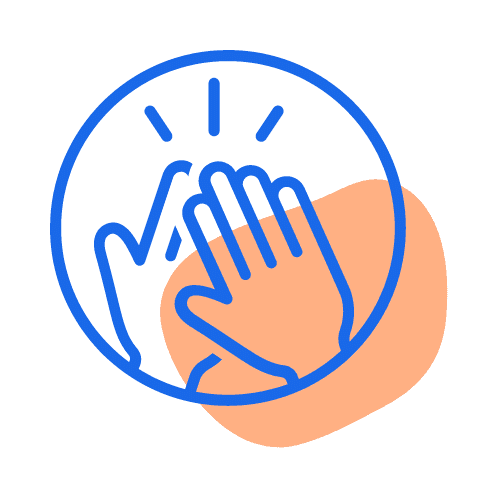 We're here to help
Since 2015, we've helped 50,000+ people find a business loan by explaining the options simply. You don't need to give us any details to use our tables. We're here to help you make a decision.