What is a credit score?
You might have heard of a credit score but what does it mean? Here's what you need to know and why you should care.
We're reader-supported and may be paid when you visit links to partner sites. We don't compare all products in the market, but we're working on it!
Your credit score is important for lenders when they're deciding whether to give you a loan. It's a single number and knowing how it's calculated, what it's used for and where to get it from will give you a head start when you're looking to get some credit or take control of your money.
What is a credit score?
So first things first, what is a credit score?
Your credit score is a number that determines how credit-worthy you are. It's one of the factors that lenders use when deciding whether to lend you money. It's usually a number between 0 and 1,000.
It basically takes into account your financial history and helps lenders determine your borrowing power, so it's vital you take steps to ensure that your credit score is as healthy as possible.
In Australia, there are three big credit bureaus: Experian, Equifax and illion. Each uses a different score range because different factors are taken into account when calculating your score.
How to check your credit score
You can check your credit score by requesting this information from one of Australia's credit reporting agencies. You can also check your credit score for free with Finder. We've used Experian to provide your credit score, but we also have a bunch of other features that you might find useful.
Think: automated updates on your report each month, handy tips on how to improve it and access to our chance-of-approval feature that uses your credit score to help determine how likely you are to get approved for a credit card or personal loan.
Plus, track your spending, see all your accounts in the one place, and get unique savings insights that might save you some cash.
Okay! Moving on.
Credit score in the Finder app
Want a better way to check your credit score?
Banks know your credit score, so why shouldn't you? The Finder app updates your score automatically each month and lets you know if it changes. Pop in your phone number below to get your download link.
By submitting your phone number, you agree to the Finder privacy policy and terms of use
How do credit scores work?
You might have noticed that you may get a credit check if you apply for a home loan, credit card or even a new mobile phone!'
When you apply for some sort of financing in Australia, your lender will check your credit score and might request a copy of your credit report.
This score will tell them how strong your credit history is, which is an indicator of how trustworthy and reliable you are when it comes to loans and credit.
They'll get this through a credit reporting agency. There are three credit reporting agencies, Experian, Equifax (formerly Veda) and illion (formerly Dun and Bradstreet), that collect your financial information and collate it into a credit report. Some of these agencies also use the data they collect to create your credit score. Each one has its own system for determining your credit score; however, the scores in the end are quite similar.
The data used to calculate your credit score can also differ slightly between agencies but will include the following details from your credit report:
Your personal details (name, date of birth, employment history and length of time at your home address)
The type and amount of credit you have applied for in the past (including the credit provider, product, opening and closing dates and the credit limit)
The number of credit applications you've made
Your repayment history on credit accounts (showing if you've paid on time)
Overdue accounts
Information regarding any court judgments or bankruptcy
What is Comprehensive Credit Reporting and why is it important?
Australia's credit reporting system is known as Comprehensive Credit Reporting (CCR). This system includes positive credit data in your credit report to give lenders a clearer picture of your finances.
What are credit scores used for in Australia?
Generally, a credit score is used by lenders to understand how reliable you will be in paying back credit. There are a few main areas where your credit score is taken into account for lending and money applications.
Taking out a loan from a bank
How much banks are willing to lend you for a home loan
What interest rates to charge you
Whether you're eligible for a car loan, personal loan or credit card
Signing up for a new mobile plan
Setting up an account with an electricity or Internet service provider
Getting a new credit card and what your limit should be on it
Buying a car through dealership finance
What credit score should you aim for?
The higher your score, the better your chances for securing credit. There are a few different score tiers, depending on the credit reporting agency your score comes from. If you find that your credit score isn't as high as you'd like it, don't worry - there's loads of easy ways you can improve it.
Credit score range
illion
Equifax
Experian
⭐⭐⭐⭐⭐
Excellent
800-1,000
833-1,200
800-1,000
⭐⭐⭐⭐
Very good
700-799
726-832
700-799
⭐⭐⭐
Average
500-699
622-725
625-699
⭐⭐
Fair
300-499
510-621
550-624
⭐
Low
0-299
0-509
0-549
Does it matter who I get my credit score with?
Overall, there's no huge preference over which credit bureau you get your credit score from.
Just keep in mind that your score may differ slightly between bureaus. For example, Experian's "excellent" credit band is between 800 and 1,000 and Equifax is between 833 and 1,200. Don't worry, any efforts to improve your score will boost all of them regardless.
Experian. When you order your credit report and credit score for free through Finder, the information will be delivered by this data-focused credit agency.
Equifax. This is the largest credit reporting agency in Australia and provides personal and business credit reports country-wide. You can order a free copy of your report in 10 days if you haven't ordered one in the previous year. Credit alert services are also available.
illion. You can also contact illion to check your personal credit reports. It also offers debt recovery services and provides a business credit check service where you can verify the credit and financial stability of a business.
What's the difference between a credit score and a credit report?
Your credit score is the number that helps lenders decide how much you can borrow, while your credit report contains the details of how that score was decided on.
It's a good idea to check both your credit score and your credit report. You can check your full credit report and score with the free Finder app. You're entitled to one free credit report check per year from a credit bureau, and you can also order a copy if you've recently been denied credit.
Why getting your credit score through Finder is a good idea
When you use Finder to get your credit score, you have the choice of either a web or an app experience. You'll also unlock our chance-of-approval feature, which will tell you just how likely you are to be approved for personal loans and credit cards.
Plus, if you're working to improve your score, you can receive notifications when your score changes, so you can see what progress you're making.
Our app is also loaded with a bunch of other juicy features. See your super, investments, loans and savings accounts all in one place. Track your spending and get unique savings insights to help you save even more cash.
We've got bank level security so you know your data is safe.
Read more about why the Finder app is safe.
Dig in deeper with our credit score guides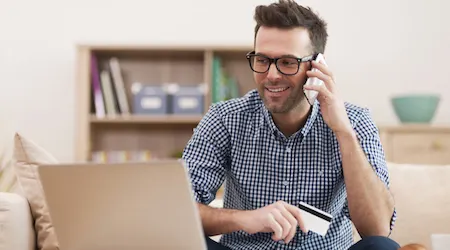 This guide explains credit score ranges from weak through to an excellent score. We cover the differences from Equifax, Experian and Illion.
Read more…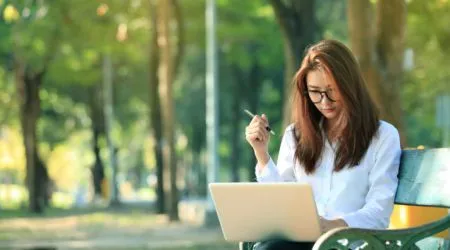 Credit reporting bureaus issue credit reports and scores to consumers and lenders. Discover how they work in this guide.
Read more…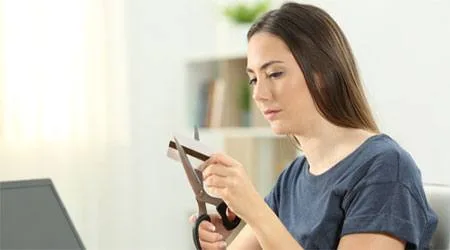 If you're planning to cancel a credit card, here's what you need to know about the impact it could have on your credit score.
Read more…
Picture: GettyImages
More guides on Finder