TradeDirect365 review: Low cost CFD broker
Take advantage of some of Australia's lowest CFD rates and an effective trading platform with TradeDirect365.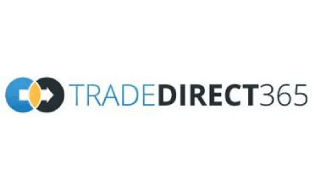 Disclaimer: CFDs and forex are complex financial products that come with a high risk of losing money. Most retail client accounts lose money trading CFDs and forex. Consider whether you can afford to lose your money.
We're committed to our readers and editorial independence. We don't compare all products in the market and may receive compensation when we refer you to our partners, but this does not influence our opinions or reviews. Learn more about Finder .
Details
Type of broker
Online
Available markets
30+ currencies, commodities, cryptocurrency, index CFDs, and stock CFDs
Minimum Spreads for Major Currencies
0.8 - 3.0 pips
Leverage
200:1
Commission
$0
Minimum opening balance
$0
Minimum Trade Size
0.1 lots
Platforms
MetaTrader 4
CloudTrade
Support
Phone, email and live chat
Quick verdict
Good for
Ability to trade Australian stock market CFDs
Choice of platforms
Cheap brokerage
Who is TradeDirect365?
TradeDirect365 were founded in 2014, with the goal of providing clients an up front, low commission CFD trading option. They provide an easy to use platform and feature tight, fixed spreads on the share market CFDs and forex markets that they offer.
Regulated by the Australian Securities and Investments Commission, with clients funds held on trust with Westpac for added security, traders who choose TradeDirect365 can have an added peace of mind that their funds are safe.
TradeDirect365 + finder exclusive offers
If you choose to open a Pepperstone account through finder, you're able to gain access to exclusive offers that aren't available elsewhere.
$500 welcome bonus
TradeDirect365 offers clients a welcome bonus, offering them the ability to receive up to $2,500 of their spread + commission trading costs as a cash rebate, over their first month. To receive the welcome bonus cash rebate, simply open a TradeDirect365 account, start trading and then depending on how much volume you've cleared, you can request your bonus to be added straight back into your account.
Exclusions apply. For full terms and conditions, check the TradeDirect365 website.
What are the key features of TradeDirect365?
Some of the key features of trading CFDs with TradeDirect365 are:
Available markets
The number one key feature of TradeDirect365, is that they give clients the opportunity to trade using CFDs on Australian, US, European and UK individual shares. Through the CloudTrade platform, access fixed spread, CFD trading with some of the cheapest commissions in the industry.
Alongside their share market CFDs, TradeDirect365 also allow you to trade forex, indices, commodities and cryptocurrency CFDs via the popular MetaTrader 4 platform. How and where you trade is flexible and up to you as you can log into either account by using the same login.
Phone access
One of TradeDirect365's points of difference is that they allow clients to place trades both online via one of their CFD trading platforms, but also over the phone. Not many CFD or forex brokers offer this option, so it's a massive selling point if that's how you want to conduct your business.
If you need help, you can choose from the live chat option or 24/7 phone and email support. The company also offers dedicated apps for iPhone, iPad and Android devices.
Market data
Both of the TradeDirect365 CFD trading platforms provides live prices for the markets it quotes. This data is easily accessible through the trading platform's price window. You can clearly see spreads, quotes and even tick data, all side by side.
The CloudTrade platform is powered by the Swan System, which is used by many of the world's leading trading platforms and is perfect for exercising fast trades.
Australian regulation
TradeDirect 365 is regulated by the Australian Securities and Investment Commission (ASIC) in Australia. Known as one of the most trustworthy and strict regulatory bodies in the world, their oversight ensures TradeDirect365 meets their required capital requirements, are following correct compliance guidelines and offer a course of action for clients who feel aggrieved.
Furthermore, all client funds are held on trust with Westpac for added security and peace of mind.
Extra platform functionality
TradeDirect365 allows you to set up watchlists to keep track of rises and falls across a wide range of markets. This allows you to keep abreast of developments and make trades at the right time.
TradeDirect365 users can take advantage of technical analysis through the company's charting package. This includes a huge selection of customisable technical indicators, free email alerts, free backtesting tools and interactive tutorials.
What markets can I trade with TradeDirect365?
TradeDirect365 offers an extensive range of CFD and forex trading options. At the top of this list is CFDs on Australian, US, European and UK shares, as well as forex currency pairs, indices and commodities markets.
The full list of trading options are extensive, but here some of the most popular markets available to trade with TradeDirect365:
AUD/USD
EUR/USD
USD/JPY
GBP/USD
Australia 200
Australia SPI Direct
Japan 225
US SPX 500
Wall Street
US Tech 100
UK 100
Germany 30
Gold
Silver
Australian shares equity CFDs
US shares equity CFDs
European shares equity CFDs
UK shares equity CFDs
What trading platforms can I use with TradeDirect365?
CFD broker TradeDirect 365, offers traders the choice between two trading platforms.
CloudTrade. This is TradeDirect365's web based trading software. Access your CFD trading account anywhere, anytime that you have internet access. This is the platform that you use to trade individual stock market CFDs.
MetaTrader 4 (MT4). TradeDirect365 also offer clients the ability to use the popular forex trading platform. Trade forex, indices, commodities and cryptocurrency on MT4 and its associated mobile, tablet and cloud based apps.
While the CloudTrade platform is user-friendly and intuitive, if you find that you need more help or information, there's also a wealth of online resources in the company's education centre to help you improve your trading skills.
What account types are available with TradeDirect365?
While many CFD trading platforms offer a range of complicated membership levels and pricing plans, TradeDirect365 makes its features and services available to all users.
You have the option of opening one of the following account types:
Individual/personal
Joint account
Corporate
Trust/SMSF
But no matter the account, trading conditions, spreads and access to trading platforms are consistent across the board.
What customer support options are available from TradeDirect365?
TradeDirect365 offers a number of education and support options to users. Free comprehensive how-to guides and videos can be accessed through the company's website to provide simple, step-by-step instructions for all aspects of the trading process. There's also an FAQ section and handy glossary of terms to help you understand some of the finer aspects of trading CFDs and Forex.
If you need further assistance, TradeDirect365 offers 24/7 phone and email support. There's also a live chat option to offer immediate help with your trading queries.
What are TradeDirect365's spreads and commissions?
One of TradeDirect365's key selling points is its low fees and commissions, which allow you to keep more of your trading profits for yourself. The following fees and charges apply:
Australian share CFDs. A 0.07% commission applies (a minimum of $5 per transaction).
Forex. 24-hour fixed spreads and no commission on Forex 0.8 pip AUD/USD, EUR/USD and USD/JPY.
Commodities and indices. Tight 24-hour fixed spreads and no commission.
It's worth noting that if you're trading ASX share market CFDs, you're going to need to access live data from the ASX. This is a monthly charge of $27.50, but it can be waived if you satisfy TradeDirect365's volume requirements.
What are the pros and cons of trading forex with TradeDirect365
Pros
Low fees. TradeDirect365 prides itself on charging low fees and commissions. For example, a $5 commission applies to CFD trades on Australian shares, or a 0.07 per cent commission for trades more than $7,150 in value.
Over 500 ASX share market CFDs. While many other CFD platforms offer a limited amount of stocks that can be traded short, TradeDirect365 offers more than 500 ASX shares.
Easy to use. The TradeDirect365 trading platform is intuitive and makes trading quick and simple.
Cons
Smaller broker. There are more established names in the CFD trading market and some customers may feel more secure dealing with a bigger company with a long history in the business. However, TradeDirect365 is still ASIC regulated and must meet all capital requirements.
How do I open an account with TradeDirect365?
If you want to open a TradeDirect365 CFD trading account, click any of the 'go to site' buttons on this page and fill out the forms on the broker's landing page. You will then need to select whether you want to open a corporate or trust/SMSF account, or if you want an individual account. Make the decision that applies to your own circumstances.
For individual accounts, you'll need to be over 18 years of age and indicate that you are aware of the risks involved with trading CFDs on margin. You'll also need to declare that you are not a resident of the United States of America. Once you've provided your name, date of birth and contact details, you can then follow the steps to set up your account. The minimum deposit is $500 and this will need to be made before you can start trading.
TradeDirect365 frequently asked questions?