The time is ripe for savvy saving 🍎
You could earn up to $2,000 more a year just by being smarter about your savings account.
If you've been wondering if there's an easier way to save more money, you wouldn't be alone.
29% of Australians have opened a new savings account in the past 12 months to take advantage of higher rates, according to Finder research.
With the RBA keeping the cash rate at 4.10% for the 4th month in a row, savings rates could remain steady for the foreseeable future, making now the ideal time to maximise your return.
Show me the money
To see how much more you could be saving, let's look at the numbers using the average Australian's savings.
Our Consumer Sentiment Tracker says the average Australian currently has $33,874 in savings.
If you deposited the full $33,874 into a savings accounts offering 5.65% p.a. (the highest in our database at the time of writing), you'd earn $1,964 over the next 12 months.
The same amount would only earn $546 over 12 months if left in an account paying 1.5% p.a.
That's almost an additional $1,500 a year for doing next-to-nothing.
What are you waiting for?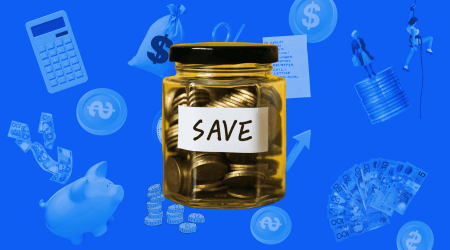 Want more money tips?
Get the latest money-saving articles from our experts, all in one place.