Find Your Side Hustle
51 side hustle ideas you can start today.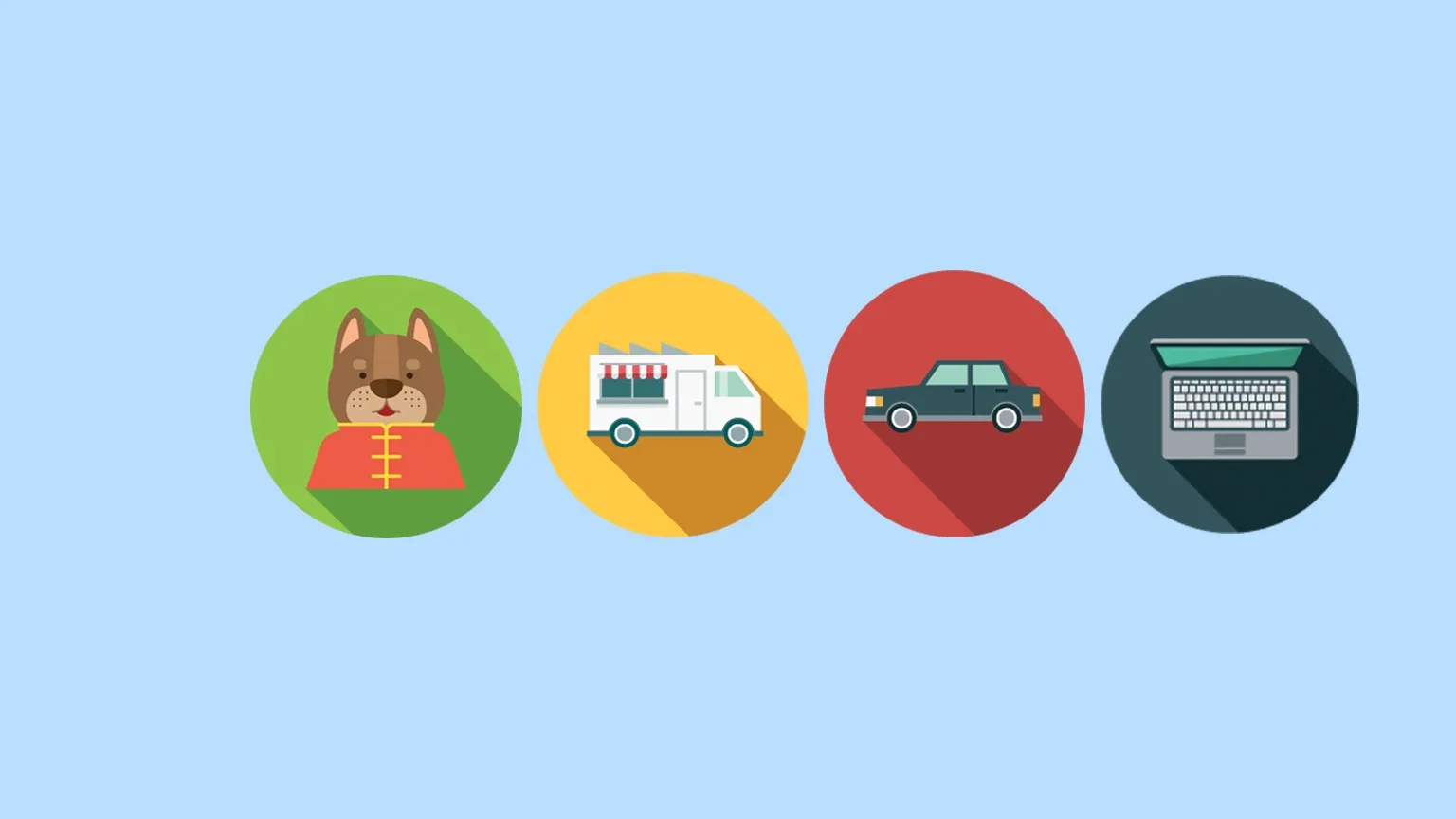 We're reader-supported and may be paid when you visit links to partner sites. We don't compare all products in the market, but we're working on it!
Side Hustle Ideas
1) Airbnb. This idea makes use of THE most expensive asset you will ever purchase in your life – your house.

Wouldn't it be great if you could have someone else pay your mortgage while you still live in your home? Wouldn't it be great to double your income in comparison to the traditional rental market?

The next time you go on holidays or away for a few days, you can have vetted people stay in your house and keep the money flowing in. Find out how Tom makes $700 per week from his property.

If you want to get the ball rolling now, you can become an Airbnb host in just minutes.

2) Driving. If you have a car and commute to or from work, you are in a prime position to start making extra cash.

You can work before or after your regular job, on weekends and even during your commute to work!

Use your vehicle to transport people to the club, medical appointments or to get groceries in your spare time. Check out sites like Uber to start earning while you drive today.

3) Delivery services. Make extra money by delivering takeaway food to your local community today.

Uber Eats will pay you to run errands and deliver food, groceries and similar to people. It's a cool idea if you are already running around on a bike on your regular commute.

You can work on your own hours, on weekends and during times that suit you.

4) Freelancing/gig economy. Perhaps you work in a specialised field or have high-level skills in a specific area.

You can be certain someone, somewhere is willing to pay you for those skills. For instance, you can do some freelance writing outside your regular journalism job or cash in on your video skills using your drone.

Sites like Fiverr or Upwork offer a quick way to start earning extra today.

5) Invest in stocks. If you're willing to take on a little risk, investing in the stock market can be a great way to make an extra income.In share trading, you earn a profit by selling shares for a higher price than what you first paid for them.

Some company's also pay a portion of their profits to shareholders in the form of dividends twice a year. This means you can get an ongoing passive income without ever having to sell the shares or worry about stock price volatility.
For a less risky stock market alternative, check out exchange traded funds (ETFs) and invest in multiple companies with one trade.

6) Blogging. If we told you that you could renovate your home from the money you make blogging, you'd think we were crazy right? Try telling that to Jake Falkinder (author of It Pays To Blog)Jake was able to gain some traction on his first blog and make money off the ads."My focus was designer T-shirts and the blog grew in popularity, receiving international coverage in books, magazines and popular websites… not to mention providing us with the funds to renovate our family home."

Easier said than done? That's true. We spoke to Jake, and he was kind enough to write up a guide for us on How to make money from blogging (and from scratch).
Alternatively, you can read his book.

7) Photography / artwork sales. There is a myriad of ways you can monetise that passion you have for photography or art.

Set up an eBay account to sell online or pop down to your local shops to see if they will hang your paintings for free and help sell them for you.

There are tons of online courses like Udemy to help you get started.

8) Rent out your car. Instead of driving people around, would you rather they do all the work for you?

Utilise your car while it is at work or even overnight when you do not need it.

Sites such as Car Next Door offer you the ability to monetise one of the most expensive purchases you will make.

If you have a spare car sitting in the garage, then this idea is even better for you as you can offset the cost of insurance, registration and running repairs.

9) eBay. While we know eBay is not as much of a gold mine as it used to be in terms of making some extra cash on the side, it can still provide you with a decent income if you do a little research around what products are selling quickly and who the target audience might be.

Alternatively, if you are looking to declutter around the house, then this is a good way to make some extra dollars.

10) Amazon. Similar to eBay, Amazon is a great way to make some quick and easy cash. However, with Amazon's FBA program, you do not need to hold any products in a physical form.

With this service, Amazon will stock, pack, ship and service your customer orders for you. How good is that? Amazon also allows you to redirect customers from your own website to enable multiple income streams running 24/7 – check out our guide.
Is the side hustle hype, or a way to make some cash fast?
Subscribe to the podcast
How much can you make on each platform?
We've compared a few popular side-hustle options and estimated the potential earnings.
What side hustles are Australians doing?
During Christmas, we asked Australians how they would increase their income with a side hustle.
| Side hustle | Proportion of Australians | Number of Australians |
| --- | --- | --- |
| Sell things online | 21% | 4,010,289 |
| Make my skills available via Airtasker/Freelancer | 6% | 1,145,797 |
| Drive an Uber | 4% | 763,865 |
| Rent a room/whole house | 3% | 572,899 |
| Deliver food | 3% | 572,899 |
| Rent out my car | 1% | 190,966 |
Source: finder.com.au survey of 2,013 Australians conducted in October 2018.
Add our side hustle inspo board to your Pinterest
What do I need to know before I start?
Financing your side hustle
Self-financing: Taking the time to amass your savings before launching is one of the most tried and true methods of funding a new venture. Mark Zuckerberg started Facebook on the side – what can you do?
Personal loan: It might be difficult to obtain a business loan as most lenders require a minimum of 6 months trading history. It could be a better idea to check out personal loans instead.
Borrow from those close to you: Going to the Bank of Friends and Family can be a quick way to help you get your side hustle off the ground at the beginning, but always be cautious not to blur the lines too much between business and personal life!
Don't forget tax!
Side gigs can be a lot of fun, but you're still required to report this income to the Australian Tax Office (ATO) alongside your everyday earnings.
In Australia, the first $18,200 that you earn is considered tax-free as it's in the tax-free threshold. However, you can't claim that tax-free threshold twice so if you have a second job or start a business on the side, the second income will be assessed for tax.
How much will you pay in tax?
The tax office will take a look at your total taxable income for the financial year. So if you have a side hustle it's a good idea to set aside money from that income to pay for your tax at the end of the financial year.
Take your total projected income and look the official tax brackets to get an idea of how much you'll need to pay.
Resident tax rates 2019–20
| Taxable income | Tax on this income |
| --- | --- |
| 0 – $18,200 | Nil |
| $18,201 – $37,000 | 19c for each $1 over $18,200 |
| $37,001 – $90,000 | $3,572 plus 32.5c for each $1 over $37,000 |
| $90,001 – $180,000 | $20,797 plus 37c for each $1 over $90,000 |
| $180,001 and over | $54,097 plus 45c for each $1 over $180,000 |
Foreign resident tax rates 2020–21
| Taxable income | Tax on this income |
| --- | --- |
| 0 – $90,000 | 32.5c for each $1 |
| $90,001 – $180,000 | $29,250 plus 37c for each $1 over $90,000 |
| $180,001 and over | $62,550 plus 45c for each $1 over $180,000 |
Start out with even a small side gig, and you may be surprised at how quickly it takes off. It could just become your main source of income.

Picture: GettyImages
Icons made by Freepik, Those Icons, Pixel perfect, pongsakornRed, Smashicons, itim2101, Nikita Golubev, mynamepong, Vectors Market, srip, prettycons, surang, ultimatearm, Flat Icons, smalllikeart from www.flaticon.com is licensed by CC 3.0 BY