Find Your Side Hustle
51 side hustle ideas you can start today.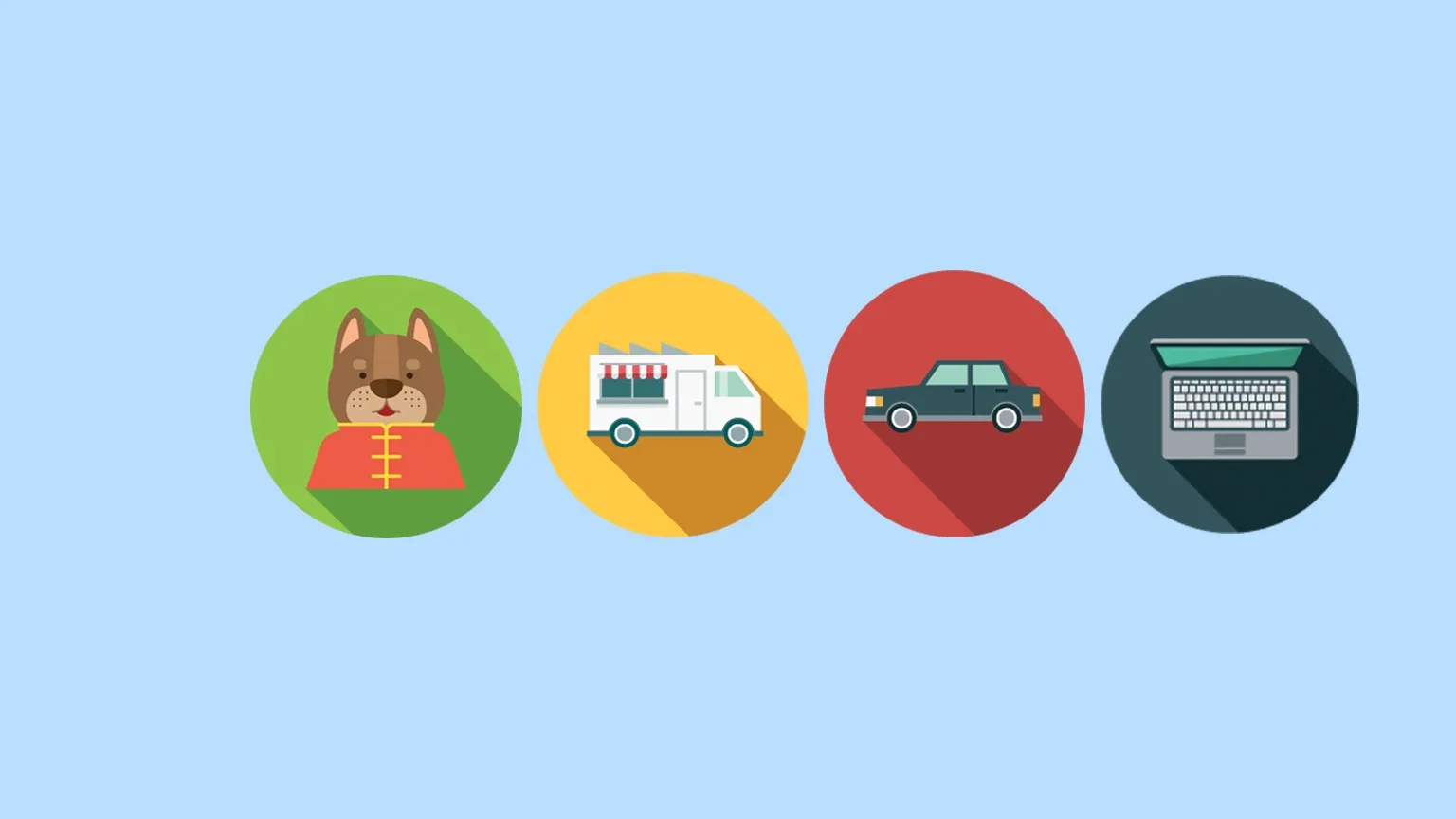 We're committed to our readers and editorial independence. We don't compare all products in the market and may receive compensation when we refer you to our partners, but this does not influence our opinions or reviews. Learn more about Finder .
Side Hustle Ideas
1) Airbnb. This idea makes use of THE most expensive asset you will ever purchase in your life – your house.

Wouldn't it be great if you could have someone else pay your mortgage while you still live in your home? Wouldn't it be great to double your income in comparison to the traditional rental market?

The next time you go on holidays or away for a few days, you can have vetted people stay in your house and keep the money flowing in. Find out how Tom makes $700 per week from his property.

If you want to get the ball rolling now, you can become an Airbnb host in just minutes.

2) Driving. If you have a car and commute to or from work, you are in a prime position to start making extra cash.

You can work before or after your regular job, on weekends and even during your commute to work!

Use your vehicle to transport people to the club, medical appointments or to get groceries in your spare time. Check out sites like Uber to start earning while you drive today.

3) Delivery services. Make extra money by delivering takeaway food to your local community today.

Uber Eats will pay you to run errands and deliver food, groceries and similar to people. It's a cool idea if you are already running around on a bike on your regular commute.

You can work on your own hours, on weekends and during times that suit you.

4) Freelancing/gig economy. Perhaps you work in a specialised field or have high-level skills in a specific area.

You can be certain someone, somewhere is willing to pay you for those skills. For instance, you can do some freelance writing outside your regular journalism job or cash in on your video skills using your drone.

Sites like Fiverr or Upwork offer a quick way to start earning extra today.

5) Invest in stocks. If you're willing to take on a little risk, investing in the stock market can be a great way to make an extra income.In share trading, you earn a profit by selling shares for a higher price than what you first paid for them.

Some company's also pay a portion of their profits to shareholders in the form of dividends twice a year. This means you can get an ongoing passive income without ever having to sell the shares or worry about stock price volatility.
For a less risky stock market alternative, check out exchange traded funds (ETFs) and invest in multiple companies with one trade.

6) Blogging. If we told you that you could renovate your home from the money you make blogging, you'd think we were crazy right? Try telling that to Jake Falkinder (author of It Pays To Blog)Jake was able to gain some traction on his first blog and make money off the ads."My focus was designer T-shirts and the blog grew in popularity, receiving international coverage in books, magazines and popular websites… not to mention providing us with the funds to renovate our family home."

Easier said than done? That's true. We spoke to Jake, and he was kind enough to write up a guide for us on How to make money from blogging (and from scratch).
Alternatively, you can read his book.

7) Photography / artwork sales. There is a myriad of ways you can monetise that passion you have for photography or art.

Set up an eBay account to sell online or pop down to your local shops to see if they will hang your paintings for free and help sell them for you.

There are tons of online courses like Udemy to help you get started.

8) Rent out your car. Instead of driving people around, would you rather they do all the work for you?

Utilise your car while it is at work or even overnight when you do not need it.

Sites such as Car Next Door offer you the ability to monetise one of the most expensive purchases you will make.

If you have a spare car sitting in the garage, then this idea is even better for you as you can offset the cost of insurance, registration and running repairs.

9) eBay. While we know eBay is not as much of a gold mine as it used to be in terms of making some extra cash on the side, it can still provide you with a decent income if you do a little research around what products are selling quickly and who the target audience might be.

Alternatively, if you are looking to declutter around the house, then this is a good way to make some extra dollars.

10) Amazon. Similar to eBay, Amazon is a great way to make some quick and easy cash. However, with Amazon's FBA program, you do not need to hold any products in a physical form.

With this service, Amazon will stock, pack, ship and service your customer orders for you. How good is that? Amazon also allows you to redirect customers from your own website to enable multiple income streams running 24/7 – check out our guide.

11) Etsy. If you wish to make, sell or distribute products that are unique, antique or just vintage, then Etsy is the platform for you.

Etsy takes niche selling to the global audience and allows millions of independent artists to sell their products with minimal costs.

So, if you are thinking of selling your artwork, handmade clothes or restored vintage goods, then take a look at Etsy.

12) Tutoring. There are millions of people around the world who want to increase their skills in many foundational areas such as language, maths, science and even into more complex topics such as business management and medicine.

If you hold strong knowledge or, even better, an education background, then you can use this as a side hustle with very minimal outlay.

13) Teach people to cook at home. Been told that you make a killer lamb roast or tofu smash? You can earn money from the comfort of your kitchen and make recipes of your choosing, so you can eat them or give them to the kids afterwards.

If cooking is your passion, then check out to ClassBento.

14) Food prep and meal delivery. This flows on from the previous side hustle.

After you have run your cooking class, you can deliver and sell the food you cooked to your local neighbourhood!

Many people want to eat good, healthy food but simply do not have the time to make the necessary preparations.

You can prep and deliver meals for a cost to people on specific diets, people with food intolerances or body builders.

15) Publish on Kindle. Kindle allows you to access an audience of millions with minimal outlay, so if you are an aspiring author, regardless of whether you write nonfiction, fiction, poetry or something else, you should be on Kindle.

You can also link your publishing with the Amazon account you have already created and multiply your income stream.

16) Dropshipping. Dropshipping is blowing up around the world as a great way to earn a passive income on the side.

The concept of dropshipping is that you advertise a product online and then use a third party supplier for delivery arrangements.

You advertise the product but have none of the shipping or warranty issues.

There's a few ways to dropship including services like Amazon's Fulfillment program as well as platforms like Shopify.

17) Pet sitting. Love animals and just can't get enough of them in your life? Pet sitting is the avenue for you to turn this love into dollars.

You can choose when, what type and for how long you look after people's pets. Going through a platform like Mad Paws can help you find jobs in Australia.

18) Make money providing classes in arts and crafts. Whether you're an expert candle maker, photographer or artist, you can run workshops at a place of your choosing and make cash with ClassBento and other similar online marketplaces.

The Sydney-born company operates in lots of locations and has helped independent local artists and artisans reach out to a wider audience looking to up-skill or simply take up a new hobby.

19) Make money as a private chef. You don't need to work in a restaurant to make money as a chef these days.

TMarketplaces like At Your Table and Take A Chef allow cooks to earn an income from private dinners and events.

If you're a chef, you can also use your expertise in the culinary arts to earn an income from birthdays, weddings and other events both big and small.

You can even cook from home and have your meals delivered to other people's homes.

20) Babysitting. Babysitting is a classic side hustle and with the explosion of new online marketplaces in the past few years, it's never been easier to earn an income as a childminder.

Most Australian sites require that you have a Working with Children Check (WWCC) and a First Aid Certificate to get started.

If you're a student looking to make some money while you study, a backpacker or simply want to utilise your spare time to earn extra cash, there are always loads of parents looking for babysitters and nannies, especially during the school holidays.

21) Housekeeping. Are you a whizz at domestic chores and housekeeping? If so, there are plenty of people out there who aren't and they're in drastic need of someone to get their house back in order.

You can usually find plenty of ads for a housekeeper on sites like Airtasker and Gumtree.

22) Marketing focus groups. Companies and businesses want to know what consumers think before releasing their goods and services.

Marketing focus groups are where you, the consumer, come in.

There are loads of online services where you can make some extra cash simply by sharing your opinion. Better still, it's usually easy to fit it into your schedule.

23) Sell your old clothes at a local market. Got old clothes you don't wear anymore? Don't just chuck them out – sell them at a local market.

Even if you don't have enough to warrant renting an entire space at a market, team up with your mates and sell your unwanted clothes together.

24) Rent out your garage or driveway. Got an empty parking space or driveway?

Sites like Spacer let you rent out your unused parking space, garage or driveway. It can be especially profitable if you live in an urban area where people work or if you're near a train station.

These apps are really easy to use as well. Most of the time, all you need to do is take a picture of the space, set a price and they'll do the rest for you.

25) Host a food tour on Airbnb. All those years of eating out have finally paid off.

Who knew it would ever be possible, but you can now make money showing tourists and visitors all your favourite food spots.

From the best place for cronuts to the hidden gems you've discovered, visitors love food tours because they're guaranteed to avoid the tourist traps and get a more authentic taste of your city.

26) Shop for groceries for someone. Services like Airtasker regularly have people looking for someone to grocery shop for them.

Whether they don't have time to get food in or simply have the money to get someone else to do it, it's a great opportunity for you to make easy money.

27) Personal shopper. Whether you're a personal stylist or wardrobe consultant, personal shopping can become a full-time gig with the right experience and network.

If you've got an eye for fashion, you can make money shopping for clients that need a little help finding the right outfit for specific occasions.

28) Write resumes. Lots of people hate writing resumes or find it really difficult to come up with a good one that properly sells their skills.

You can make money writing killer resumes for people. Better still, you don't need to be an amazing linguist with a degree in English literature to write them.

If you've had success with your resumes in the past, you might just have what it takes.

Writing resumes is all about your ability to make the person you're writing about stand out from the crowd.

If you can do that, you can potentially make a lot of extra cash on the side.

29) Become an extra in movies/commercials. You might not be the next Tom Cruise, but it's possible to make money as an extra in TV commercials, soaps and movies.

Sites like Star Now let you sign up to become available as an extra if and when something is being filmed near you.

It may only come up now and then, but it can be a nice way to put a little extra in your pocket at the end of the month.

30) Cancel the memberships you don't use. Cancelling memberships you don't use is a simple but effective way to save cash.

Better still, there are always deals and incentives when you sign up to a new service.

From TV subscriptions to gym memberships with no-lock-in contracts, the best deals are often reserved for new customers, so don't be afraid to cancel subscriptions and look for cheaper deals.

31) Freelance writing. If you can write, you can make money as a freelance writer.

If you work and write within a specific industry, you can often make even more.

Companies and businesses are regularly willing to pay a lot for someone with expertise in a specific industry.

Whether it's IT, finance or healthcare, websites like Fiverr, Upwork and LinkedIn are great places to start building a network of clients.

If you build up enough contacts, you can even make freelancing a full-time gig, working when and if you want to.

32) Personal Training. Are you a bit of a gym expert?

You can make money training others in your athletic ways. Sometimes, the best way to start is training friends and work colleagues.

You can also advertise yourself on social media as well as sites like Gumtree.

It's even possible to be a personal trainer from home. YouTube and Instagram are a great way to attract followers.

33) Give music lessons. If you play an instrument, you can make money giving music lessons to people of all ages.

Most of the time, you don't need to invest in instruments; simply have the students bring their own. If you're looking to provide piano lessons, one-on-one sessions are usually best.

You can teach from home or even provide mobile music lessons, visiting student's homes yourself.

Gumtree and Facebook are great ways to advertise yourself.

34) Teach a language. You don't need to be bilingual to make money teaching a language. In fact, one language is more than enough.

That's because it means your students have to speak your language if they want to communicate with you, helping them learn faster.

35) Create an online course. Online courses are a hugely popular way for people to learn a new skill.

Creating an online course takes time and effort, but if there's a high market demand, it could be worth the effort.

Choose something you are knowledgeable in and make sure it's something you're passionate about.

Take a look at some of these courses for inspiration.

36) Rent out your spare room (Airbnb). You don't need an entire home to make money from Airbnb.

In fact, you can earn an income from a spare room.

While you won't make as much money as renting an entire house or apartment, you also won't need to invest as much to keep your guests happy.

Rooms with an ensuite are especially sought after, so consider giving your guests that room if you only have one.

37) Print T-shirts. You can buy plain T-shirts in bulk for a relatively cheap price, add your own graphic design and sell for a profit.

If you're looking to save even more, you can create graphic tees from your old clothes.

If you're into fashion, art or simply have a cool design you think would look great on a T-shirt, creating your own graphic T-shirts are a classic side hustle.

38) Coach sports. Ever thought about running your own sports class or coaching sports?

Getting started is relatively straightforward. You'll usually need to book out a hall or sports field and advertise online and in your local area. If there's a demand for the sport, it's more than likely to be successful.

Plus, you don't need to give up your day job; you can coach sports in the evening and on weekends. Running classes during school holidays is also a great way to make some extra cash.

39) Clothing alterations. There are loads of ways you could make money doing clothing alterations.

You can earn cash doing alterations and repairs on the side.

You could also use your stitching skills to refashion and resize clothing.

Online marketplaces like Etsy are great platforms for selling unique vintage clothing.

40) Recycling. Since Australia is a bit behind the rest of the world when it comes to recycling, there are plenty of opportunities to start your own recycling business.

For instance, you could start your own local food scraps recycling service. All you'd need is a vehicle and some environmentally conscious local residents.

As the saying goes, one man's trash is another man's treasure.

41) Dating. Dating sites like Whatsyourprice.com let you pay people to go on dates.

It might not be for everyone, but in a free market economy, dating is simply another opportunity for you to make a little extra money if you want to.

42) Event DJing. Got your own decks and turntable? You could make money from DJing.

Advertise yourself on Upwork, Airtasker or Gumtree.

DJs aren't just required at clubs and parties; they can be hired for local events like a market or shop opening as well.

Gyms (e.g. F45) often hire DJs too. You can usually DJ in the evenings and on weekends so it wouldn't disrupt your main job

43) Human billboard. Fancy getting paid to stand still and hold a sign?

Human billboards are really popular in city centres where there are lots of people.

If you're really keen to make some extra cash and don't care about embarrassing yourself, there are always businesses looking to hire you as a human billboard.

44) Invest in websites. Investing some cash in a website can be a very profitable venture.

It's also ideal for people with some disposable income but very little time on their hands.

Rather than starting a website from scratch, it's much easier to make money off of something that's already up and running with some traction and cash flow.

45) Ironing service. There are a lot of people who really do not like ironing and they're willing to pay for someone else to make that giant pile of crumpled clothes go away.

Once again, you can find these willing customers on the likes of Airtasker and Gumtree.

46) Distribute flyers. You can make money going door-to-door distributing flyers for local companies and businesses.

If you have a dog or want to get some exercise, why not make some extra cash at the same time?

47) Mystery shopping. Businesses will pay you to check out their in-store or customer call centre experience.

You can also make money looking at the competition, letting them know what did and did not work for you.

48) Model for stock photo sites. Stock photographers regularly need models for their photos.

A lot of the time, stock photo models don't make money but if you have the right look, there's always a chance you can turn a few pics into a profitable side hustle.

49) Pet grooming. A part-time mobile pet grooming service is a great way to earn some extra cash.

Because your operating expenses and overheads are likely to be pretty low, a mobile pet grooming service can be a pretty profitable venture.

Better still, it's more convenient for pet owners as they don't even need to leave the house.

50) Teach yoga. Take classes in the park, rent a studio or work from home if you have the space. Teaching yoga can be a great way to stay healthy while making some extra money.

51) Vehicle advertising. Through sites like Wrappli, you can make money promoting brands on your car.

According to Wrappli, Aussie drivers can make up to $600 a month for having advertisements placed on their cars – easy money.

52) Rent out your clothes. As more and more companies operate under a sharing economy business model, it's no wonder that there are now platforms where you can rent your clothes.

The Volte, Rent a Dress and Rent My Wardrobe are all part of this growing trend of clothes rental services.

If you have dresses you rarely wear, or suits for specific occasions, you could make money by renting them out to people.
Is the side hustle hype, or a way to make some cash fast?
Subscribe to the podcast
How much can you make on each platform?
We've compared a few popular side-hustle options and estimated the potential earnings.
What side hustles are Australians doing?
During Christmas, we asked Australians how they would increase their income with a side hustle.
| Side hustle | Proportion of Australians | Number of Australians |
| --- | --- | --- |
| Sell things online | 21% | 4,010,289 |
| Make my skills available via Airtasker/Freelancer | 6% | 1,145,797 |
| Drive an Uber | 4% | 763,865 |
| Rent a room/whole house | 3% | 572,899 |
| Deliver food | 3% | 572,899 |
| Rent out my car | 1% | 190,966 |
Source: finder.com.au survey of 2,013 Australians conducted in October 2018.
Add our side hustle inspo board to your Pinterest
What do I need to know before I start?
Financing your side hustle
Self-financing: Taking the time to amass your savings before launching is one of the most tried and true methods of funding a new venture. Mark Zuckerberg started Facebook on the side – what can you do?
Personal loan: It might be difficult to obtain a business loan as most lenders require a minimum of 6 months trading history. It could be a better idea to check out personal loans instead.
Borrow from those close to you: Going to the Bank of Friends and Family can be a quick way to help you get your side hustle off the ground at the beginning, but always be cautious not to blur the lines too much between business and personal life!
Don't forget tax!
Side gigs can be a lot of fun, but you're still required to report this income to the Australian Tax Office (ATO) alongside your everyday earnings.
In Australia, the first $18,200 that you earn is considered tax-free as it's in the tax-free threshold. However, you can't claim that tax-free threshold twice so if you have a second job or start a business on the side, the second income will be assessed for tax.
How much will you pay in tax?
The tax office will take a look at your total taxable income for the financial year. So if you have a side hustle it's a good idea to set aside money from that income to pay for your tax at the end of the financial year.
Take your total projected income and look the official tax brackets to get an idea of how much you'll need to pay.
Resident tax rates 2019–20
| Taxable income | Tax on this income |
| --- | --- |
| 0 – $18,200 | Nil |
| $18,201 – $37,000 | 19c for each $1 over $18,200 |
| $37,001 – $90,000 | $3,572 plus 32.5c for each $1 over $37,000 |
| $90,001 – $180,000 | $20,797 plus 37c for each $1 over $90,000 |
| $180,001 and over | $54,097 plus 45c for each $1 over $180,000 |
Foreign resident tax rates 2020–21
| Taxable income | Tax on this income |
| --- | --- |
| 0 – $90,000 | 32.5c for each $1 |
| $90,001 – $180,000 | $29,250 plus 37c for each $1 over $90,000 |
| $180,001 and over | $62,550 plus 45c for each $1 over $180,000 |
Start out with even a small side gig, and you may be surprised at how quickly it takes off. It could just become your main source of income.

Picture: GettyImages
Icons made by Freepik, Those Icons, Pixel perfect, pongsakornRed, Smashicons, itim2101, Nikita Golubev, mynamepong, Vectors Market, srip, prettycons, surang, ultimatearm, Flat Icons, smalllikeart from www.flaticon.com is licensed by CC 3.0 BY