Being loyal doesn't pay | Savings with Sarah #7
Loyalty doesn't pay when it comes to things like your phone bill.
If you pick up a coffee from your favourite cafe on the way to work, and they charge you $6 but charge your friend $5, you'd have some questions, right?
Funnily enough, that's exactly what's happening with many of your everyday bills.
Fortunately for you, finding simple ways to save you money is my jam, so here's a hot tip to help you spend less on your phone bill.
Just recently, I wrote this column, 10 ways to easily save money, and it got me thinking: so many of us are paying a "loyalty tax" without even realising it.
This means we're paying more for something we use everyday – our mobile phones – for absolutely no good reason.
Many of us get our phone plans through the big telcos by default, when there is huge value to be had by shopping around with some of the smaller providers.
Their plans can be on the cheaper side and they use the same networks as the big brands, so you don't need to sacrifice coverage to get a cheaper bill.
For instance, right now you can get 90GB of data on your phone plan with Dodo for just $35 a month for the first 3 months, then 45GB for $35 thereafter (T&Cs apply). Dodo uses the Optus 4G network, covering 98.5% of the population.
You can also save money by bundling your services. When you add your internet and mobile phone plans together, you're often eligible for a discount.
That $10-$20 a month is better off in your pocket than theirs, right?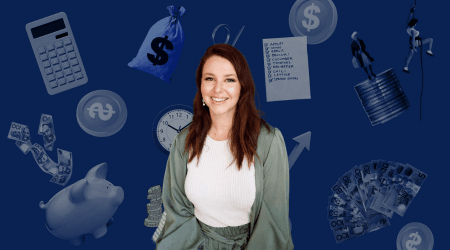 Savings with Sarah
Each Monday, our money expert Sarah Megginson shares another tip to help you save more than you spend.