Is it time to strip back on streaming? | Savings with Sarah #3
Bingeing on streaming won't hurt your waistline, but it can be unhealthy for your wallet.
On average, Aussies spend around $45 a month to get their binge on.
Some of us spend more. In my household, for instance, I knew we had subscribed to a decent number of streaming services – but I didn't realise just how many.
When I tallied it up, I was shocked to see the sky-high number…
$186 per month.
A whopping $2,232 per year.
That's how much we were spending to have access to a wide variety of TV shows and to listen to music. It's a hefty price to pay, so we did a streaming audit.
And, look, I get it – an audit doesn't sound like much fun. But do you know what is fun? Making decisions about where and how to spend my new modest windfall! It took less than an hour and
I always believe in spending money on things that you need or that you love, not things that have just gotten away from you.
So follow the steps I took to save $600 a year on streaming. As an added bonus, it also relieves some of that pressure to catch up on allll the latest TV releases. Who has the time!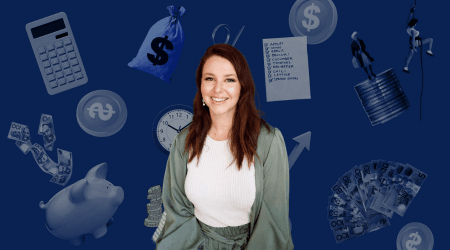 Savings with Sarah
Each Monday, our money expert Sarah Megginson shares another tip to help you save more than you spend.