Why sometimes a payday loan might be the only choice.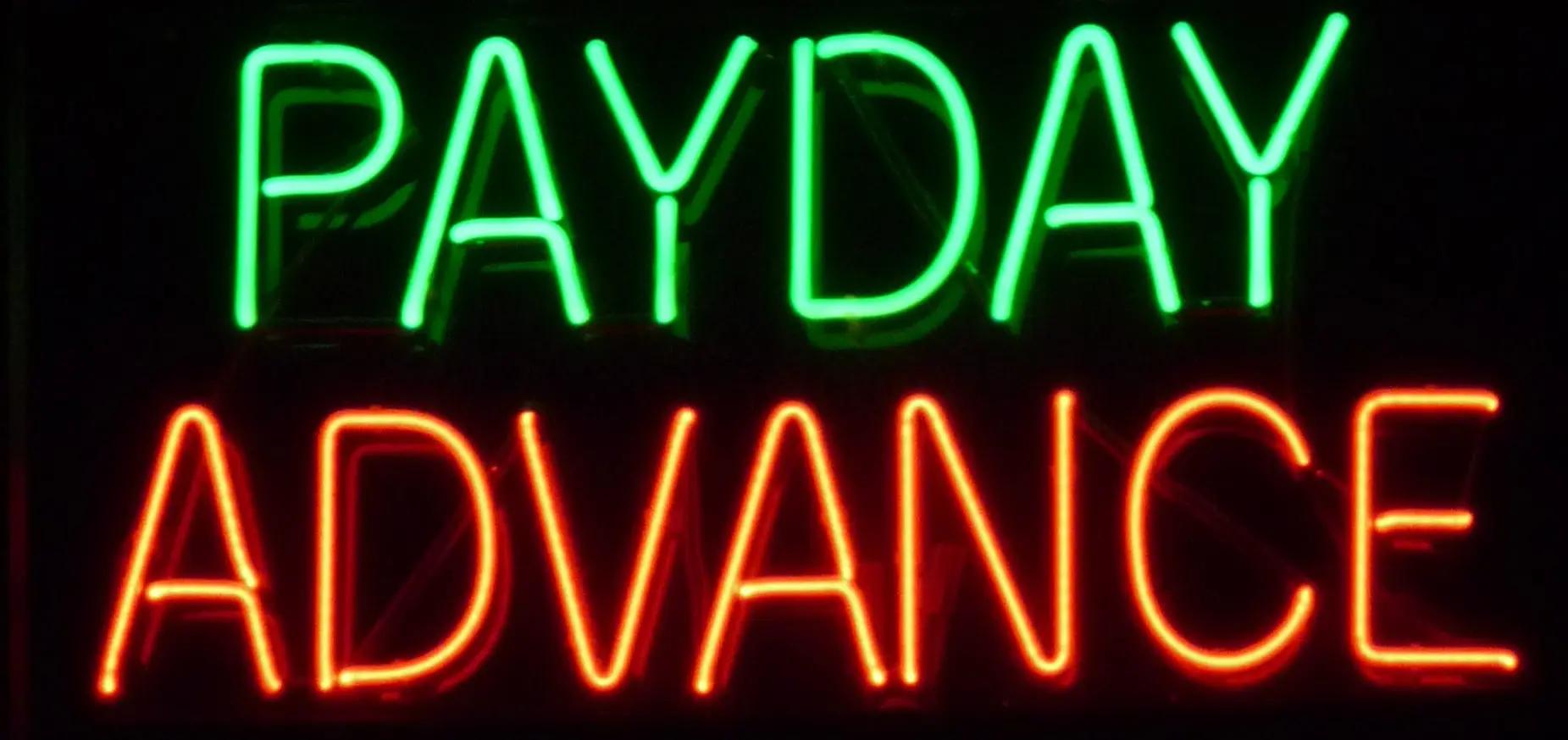 Why not to judge payday loan borrowers
For those who have to take out payday loans, trying to explain that decision to others can be a difficult experience due to peoples' preconceptions. A quick search through Whirlpool forums will show how heated the arguments can get. Here at finder.com.au we encourage our readers to always find the best possible choice for their circumstances. While we know the best is often not payday loans, we also know that many borrowers would be left in the lurch without them.
In a recent release, consumer advocacy group Credit Savvy called for "greater awareness of the risks associated with payday lending". The call follows household debt levels reaching record levels in 2014 and more than half of Australians experiencing cash shortfalls between paydays in the same year.
Credit Savvy's release goes on to detail alternatives that borrowers can consider: bank overdrafts and cash advances. However, these are often not an option for payday borrowers.
Who are payday loan borrowers?
In a recent analysis of 511 applications to a bad credit payday lender, 434 said they were receiving Centrelink payments. 151 had at least one default and the remaining 37 listed themselves as being in financial hardship or as bankrupt.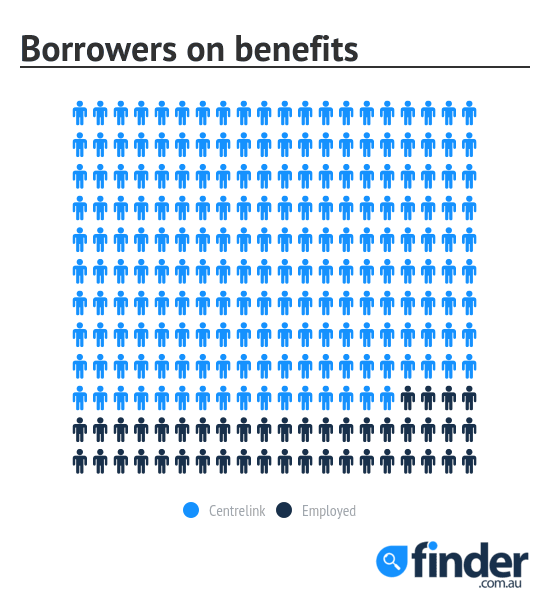 Credit Savvy isn't the first to slam payday lenders in the media. Headlines like Nimble's dumb little loans, Payday loans aim to empty bank accounts, There's nothing smart about a payday loan are all-too-common. Many articles focus on the exorbitant rates and predatory lending with little thought to the industry that gives them necessity or the borrowers that don't have anywhere else to apply.
Rather than look at why people take out payday loans, it might help to look at why they can't take out anything else.
"Why don't you just get a loan from a bank?"
There are a few reasons for this, but the most common one is credit history. Many people applying for payday loans do so because they have bad credit and the banks won't take on the risk. Another reason is income – it might be too low or come from Centrelink payments.
Employment is another box that is often difficult for borrowers to tick. They are either not employed or only employed part-time or casually and so do not meet the bank's requirements.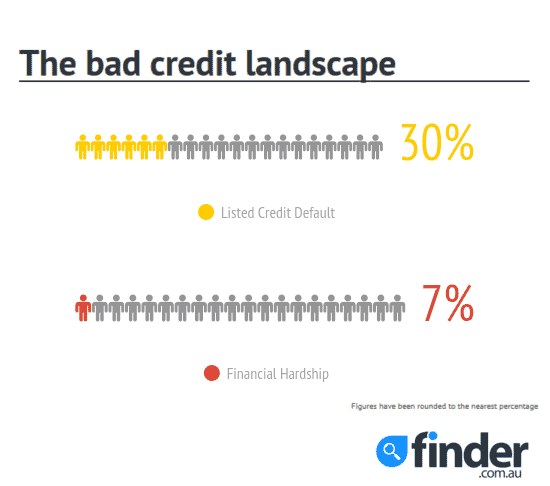 Of the total 506 applicants to a bad credit payday lender, excluding the 429 that received only Centrelink payments, 30 were working part-time or casually and 41 were working full-time.
Personal loans from banks are also generally for amounts above $5,000. This is a lot higher than many payday borrowers need or can afford. Borrowers can consider overdrafts and lines of credit, but again, eligibility criteria need to be met.
"Why don't you save?"
A browse through Whirlpool forums will see "saving" suggested to those considering payday loans over and over again. While saving may be an option for some borrowers, more often than not the same reasoning is thrown back – saving is too difficult in their financial position. Or, the reason they need the loan is too urgent to save up for it.
The majority of the 511 applications to a bad credit lender were to pay for bills and personal purchases. Applications mentioned rent, car registration, medical expenses and money for funeral costs. Out of the applicants, 37 answered "yes" to being in financial hardship or to being currently bankrupt. Almost half, 220 or 43%, said they had a liability such as a credit card or personal loan they were paying off.
"Why can't you use a credit card?"
There are two simple issues here:
They either have a credit card and it is maxed out.
They are not eligible for one.
Even cards with low credit limits have minimum income and employment criteria that need to be met.
"You can't afford what you're borrowing for, so you mustn't need it."
Application data shows the large majority of people apply to cover necessities. From 511 applications, the majority (274, or 53.6%) were to cover bills and personal purchases. The next most common purpose was to buy a car (109 applications) followed by holiday/wedding (47 applications) and bond (32 applications). Medical and dental expenses were also on the list with 26 applicants, and 17 people applied to do renovations on their property.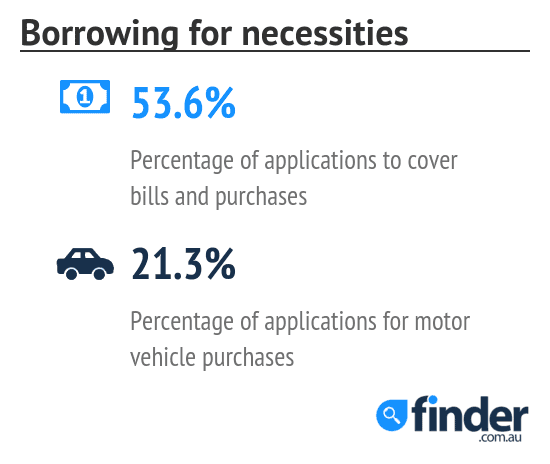 "Why can't you get a Centrelink cash advance?"
For Centrelink recipients who find themselves caught short before their next payment comes in, this is a service they can take advantage of. Depending on the payment you receive you may be able to receive an advance on your payment up to three times in a six-month period.
As this is just bringing your payment forward, it is essentially an interest-free loan. As you don't pay the amount off over a longer term like a regular loan, you will need to budget until your next payment. This means the amount you receive will need to cover your regular expenses as well as for the reason you applied for the advance for. Criteria also need to be met in order to be eligible.
For people on lower incomes and who receive Centrelink benefits, this is an option to consider before payday loans. It's more affordable and can help pay for essential purchases. Although, eligibility criteria needs to be met.
To qualify you need to have a Health Care Card, Pension Card or be on a low income. You also have to have resided in your current premises for three months. On top of this, you have to show a willingness and a capacity to repay the loan.
You can use the loan to purchase essentials. This can include household items such as furniture, education essentials such as computers and books or to cover medical and dental services.
---
It's easy to disparage payday loans. What's not as easy to do is continue along the line of alternative suggestions to those looking to apply for them. This is because it often becomes apparent that payday loans are the only option for them right now. There are alternative loan options available, but because of eligibility or how quickly they need the loan, they might not be suitable.